9 Goes Into 2021…What Is Time?[Monday Meeting Notes]
A super-nice logo whipped up by Impish Ian Watson leads us off into 2021! For why we have an Onyx Path 9 as our lead-in, check out the Reason To Celebrate! at the end of this blog!
Because this is the first Monday Meeting Notes blog in 2021, it's a bit like Janus: a bit of looking back and a bit of gazing forward.
Very Sad News
Our first bit dealing with the hell-year of 2020, is something I hoped I'd never have to write about. I've talked through most of 2020 about the effects of the pandemic on our creators. Well, last week, all of us at Onyx Path were saddened and shocked to hear that decades-long White Wolf creator Jackie Cassada had died of Covid-19.
Jackie and her partner Nicky Rea were the sort of writers that developers love working with: creative, conscientious, and kind. They were hired for book after book in the old White Wolf days, and I was lucky to be able to work with them when I was doing the art direction for Changeling: the Dreaming and D20 Ravenloft and they were developing those lines. They were a delight, and as many have said, just so nice – even when we had to work out a solution to something we disagreed on.
When Onyx Path started rolling along, one of the best parts of coming back to WoD with the 20th Anniversary projects was being able to work again with past colleagues, and it was a true pleasure to do so with Jacky and Nicky. Those lines for us, and all of the World of Darkness, would simply not be the same without their contributions.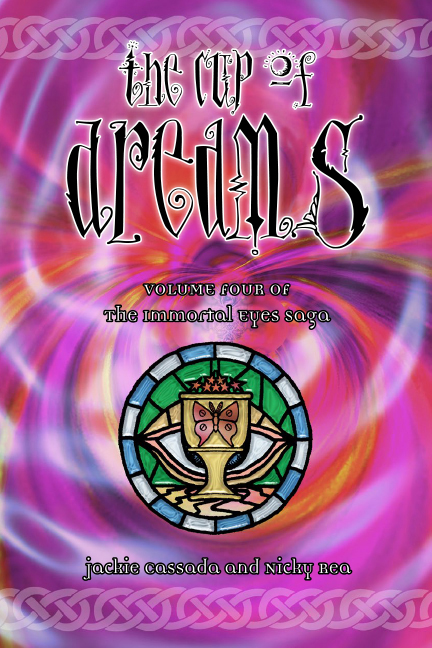 Because Nicky has also contracted the virus, but seems to be recovering, yet still has massive hospital and other bills due to what they have been through, Satyr Phil Brucato has established a GoFundMe campaign to lend whatever financial support folks can: https://www.gofundme.com/f/help-author-and-widow-nicky-rea
In addition, Onyx Path is working with Bundle of Holding to run a C20 sale designed to assist Nicky. We are working with our partners, as well as Bundle of Holding, to send all of our proceeds from the sale her way. We'll post links when they are available.
In any case, I urge you to consider donating to assist Nicky and in memory of Jackie: two creators who were instrumental in the creation of the game worlds from which so many of us have derived so much enjoyment, inspiration, and wonder.
And Below This, Our Regular News:
Just to continue looking back at 2020, Impish Ian Watson compiled a listing of our releases in 2020 and put them together in a blog here, for the full version: http://theonyxpath.com/release-retrospective-2020/
For a few highlights, we ran 7 successful Kickstarters: V5 Cults of the Blood Gods, Hunter: The Vigil 2e, M20 Technocracy Reloaded, Legendlore, They Came From Beyond the Grave!, Scion: Demigod 2e, WoD20 Ghost Hunters, and Dead Man's Rust for Scarred Lands.
During the year, we released at least a project for sale each Wednesday, and very often two or more, which means we've been offering "something" from Onyx Path every Wednesday for years – I think at least five – which seems like a record in the TTRPG biz. Or something!
Meanwhile, dozens of creative folks in our community created a sum total of 105 projects they put up on our community content sites. The Slarecian Vault (Scarred Lands) had 37, Canis Minor (Realms of Pugmire) had 11, and the Storypath Nexus had 3 Dystopia Rising: Evolution projects, 33 Scion projects, 5 They Came From…! projects, and 26 Trinity Continuum projects put up for everyone to enjoy!
So, really a huge mix of projects – something for everybody!
For a bit of looking back AND a bit of peering forward, you can check out my conversation with our Onyx Pathcast crew that was posted last Friday, right there on January 1st, fittingly enough!
Matthew says he had a fair bit of a tussle getting the sound to come together – Eddy was booming when he was on, I was a wee little voice – but I think, from what I've heard so far, that he did an excellent job making everyone's voice at about the same level. If you do have any problem hearing any of my responses or meandering anecdotes, please do ask for clarification in the Comments section below this blog.
BTW: the "What Is Time?" question in this week's MMN title came from Dixie while we were trying to figure out what books released in 2020 and were stumbling all over the place trying to remember.
I think it is a good look at things in both directions, but check it out yourself anywhere you can download Podcasts!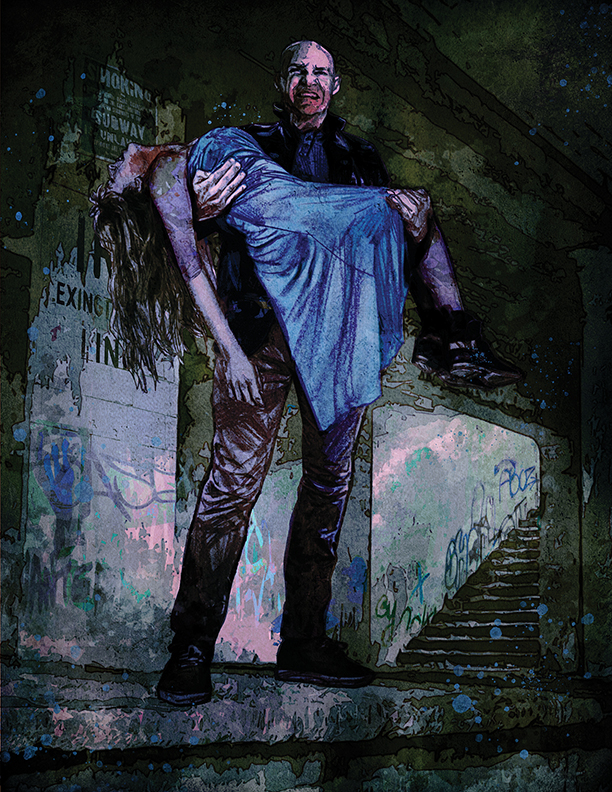 Looking Into 2021 (A Bit)
As I mentioned last week, we're starting 2021's Kickstarter run with a dual KS for Scion: Masks of the Mythos, which brings the Cthulhu Mythos into Scion if you need a dash of eldritch inimical beings outside of humanity's ken that we were not meant to know of, and Scion: Dragon, to add another powerful protagonist (and frankly, antagonist) faction to your Scion games. I mean, you know: dragons!
We'll be starting that dual KS (you can pledge for one of them or both) as early in January as we can (not this week), and will let you know the actual date as soon as we get the OK from Kickstarter!
Finally, here's another of our annual traditions – the New Year's Resolutions from our MMN crew!
Dixie: This year, I'm reprioritizing how I work to get things running more smoothly through our systems and into people's hands. I started at the end of 2020 by getting my new office all set up, and it's already helping me mentally! I also plan to do more writing (and stick to my deadlines a little better) and would like to work on at least one personal project, like most of my colleagues have. In fun news: I'd also like to play more games, both streamed and not, with friends and colleagues. Games over the computer have been a huge help through 2020, and I'd like to keep them up even once things start opening back up and conventions resume.
Matthew: My new year's resolution is to make more time to read novels while juggling writing, family, and the myriad of TV shows, roleplaying games, and video games with which I otherwise engage! Reading is a vital part of gaining inspiration for creative work, but it's also something I truly enjoy and haven't done enough of in the last year.
LisaT: This year I absolutely resolve not to wait until the end of the year to input all of the w9 & w8's into the spreadsheet for the taxes!
Eddy: Last year I resolved to clear up the clutter in my work process so I have more time to focus on projects. That… uh… did not go as planned, so I'm going to try again now that 2020's headless corpse is lying in a ditch.
Ian: Last year I mentioned I was excited to get a lot of releases out for the core and Æon; with a half-dozen solid releases, I'm really happy with what we accomplished. This year I'm looking forward to expanding the Trinity Continuum into new territory: Anima's 2084, Adventure!'s jump forward to the 1930s, and the Shadow world of Assassins. The Trinity Continuum was already pretty big in its original incarnation, but we're going bigger than ever, and I'm thrilled to take you with us.
Mike: I have a few resolutions for the year:
Regular communication with our freelance designers. Something a little more formalized as the run and gun style of thing when it was just Josh and me only works with two people.
Come up with some more creative merch ideas for Redbubble besides slapping art on shirts or a coffee cup. I would love to see us do some cute Pugmire or Mau related merch… something fun instead of everything grimdark.
Let the designers make all the corrections on projects instead of just doing it myself. That way they learn to not repeat the same mistakes.
RichT: Gonna go with a cliche to start off, but I've gotta get back to getting fit. I'm pretty sure I said this in last year's resolutions, but 2020 really slammed me: not enough exercise, too much soda, and no open gyms for bad weather days. It's been brutal. For 2021 work, it's time to buckle down and make sure we're all moving forward with our projects at a deadline hitting speed, and I'm resolving to bring some old-school production thinking into making that happen. Plus, I resolve to reveal to you all at least two currently secret projects with one being a hitherto unannounced new TTRPG.
There ya go, let's see how we do this time next year. But for this year, please do keep letting us know what you need us to create, how we're doing, and what you're doing with our:
Many Worlds, One Path!
---
BLURBS!
---
Kickstarter!
Next Kickstarter in early January 2021 will be a double feature for Scion: Dragon and Scion: Masks of the Mythos!
---
Onyx Path Media!
This week: Dixie, Matthew, and Eddy take a deep dive into Scion: Dragon and its upcoming Kickstarter!
As always, this Friday's Onyx Pathcast will be on Podbean or your favorite podcast venue! https://onyxpathcast.podbean.com/
A new year with new media, starting with 2020's greatest hits on our YouTube channel!
Mage: Technocracy Reloaded Actual Play: https://youtu.be/hHG5fBCFlTE
Exalted Essence Actual Play: https://youtu.be/9iR2hvXoapQ
Hunter: The Vigil Actual Play: https://youtu.be/8dqdt6sy6Ws
They Came from Beyond the Grave! Trailer: https://youtu.be/mWTla3xEmGA
They Came from Beyond the Grave! Actual Play: https://youtu.be/qLEFXntIa3g
For anyone new to our media section, you can find us running and playing games over on twitch.tv/theonyxpath pretty much every day of the week! Plus, if you'd like your games hosted there, just get in touch with Matthew Dawkins using the contact link on matthewdawkins.com. 
This week on Twitch, expect to see these games and streams running:
Scarred Lands – A Family Affair
Hunter: The Vigil – Stuffed
Frostlands of Fenrilik – Behind the Screen
Contagion Chronicle – Vorpal Tales
Changeling: The Dreaming – The Last Faerie Tale
Mage: The Awakening – Occultists Anonymous
Scarred Lands – Purge of the Serpentholds
Hunter: The Vigil – Devil's Luck Gaming
Get watching for some fantastic insight into how to run these wonderful games and subscribe to us on Twitch, over at twitch.tv/theonyxpath
Come take a look at our YouTube channel, youtube.com/user/theonyxpath, where you can find a whole load of videos of actual plays, dissections of our games, and more, including:
Changeling: The Dreaming – The Last Faerie Tale – E27 – https://youtu.be/vL96mhbWxHs
Vampire: The Masquerade – Boston by Night – Game 11 – https://youtu.be/eZjkeHzr4sM
Changeling: The Dreaming – The Last Faerie Tale – E28 – https://youtu.be/aV3brWa5oHo
Scarred Lands – Dead Man's Rust – Fight in the Shade – MEATGRINDER – https://youtu.be/6IYXr3IXWS8
Scarred Lands – Frostlands of Fenrilik – One Shot – https://youtu.be/QSi3sZQvc_s
Subscribe to our channel and click the bell icon if you want to be notified whenever new news videos and uploads come online!
Over on Red Moon Roleplaying, Matthew Dawkins and Klara Herbøl conclude their Dead Man's Rust campaign with Craig and Hjalmar of RMR! This game has been a huge amount of fun to play. Check out episode four right here (https://youtu.be/rWPqbrUAkrA) and give them a subscribe. 
Systematic Understanding of Everything is a fantastic Exalted Explainer Podcast by Exalted Dev Monica Speca and Exalted Writer Chazz Kellner. You should check it out, because it remains among the best Exalted shows out there.
Their most recent episodes are available over on https://www.exaltcast.com/, with their newest the following:
Kicks that split mountains, hand signals that seduce spirits, words that incite riots. How does it work? Monica and Chazz explain the basic systems of Exalted and then use them as we investigate why the Dragon-Blooded are so interested in a corner of the Tarpan Wastes.
https://www.exaltcast.com/2020/12/14/myriad-laws-of-creation-basic-exalted-mechanics/
Our very own Chris Allen continues his wonderful chronicle of Werewolf: The Forsaken over on the Paleo Gaming Twitch channel! Please add a follow to their stream and give them your support: https://www.twitch.tv/paleo_gaming
Occultists Anonymous continue their wonderful Mage: The Awakening chronicle right here:
Episode 153: Stars Align
The cabal's investigation into the mysteries of the 5 Grimoires is interrupted by an armed paramilitary force. Aggressive negotiations ensue.  
https://youtu.be/b4J0p4FOBfM
Episode 152: Pyramid Scheme
The cabal begin the careful investigation of the Sleepwalker, Taylor, and this Council he belongs to. Are they related to the Grimoires? Foe or friend?  
https://youtu.be/P914DrrxWWw
Back to Exalted, and the Story Told Podcast continue their Fall of Jiara Dragon-Blooded chronicle right here: https://thestorytold.libsyn.com/fall-of-jiara-34
After the party, the Dragon-Blooded reconvene to compare notes and learn what Tepet Sanzo uncovered during his infiltration. 
Please check these out and let us know if you find or produce any actual plays of our games! We'd love to feature you!
---
Electronic Gaming!
As we find ways to enable our community to more easily play our games, the Onyx Dice Rolling App is live! Our dev team has been doing updates since we launched based on the excellent use-case comments by our community, and this thing is awesome! (Seriously, you need to roll 100 dice for Exalted? This app has you covered.)
We're told that the App Dev is currently creating an updated version for the latest devices, so keep an eye open for those! The App was also pulled down from the Apple store in order to make some required updates – it'll be back there soon!
---
Virtual TableTop!
Two Virtual Tabletop adventures: the Gauntlet of Spiragos and the Dagger of Spiragos for Scarred Lands on Astral TableTop and DriveThruRPG!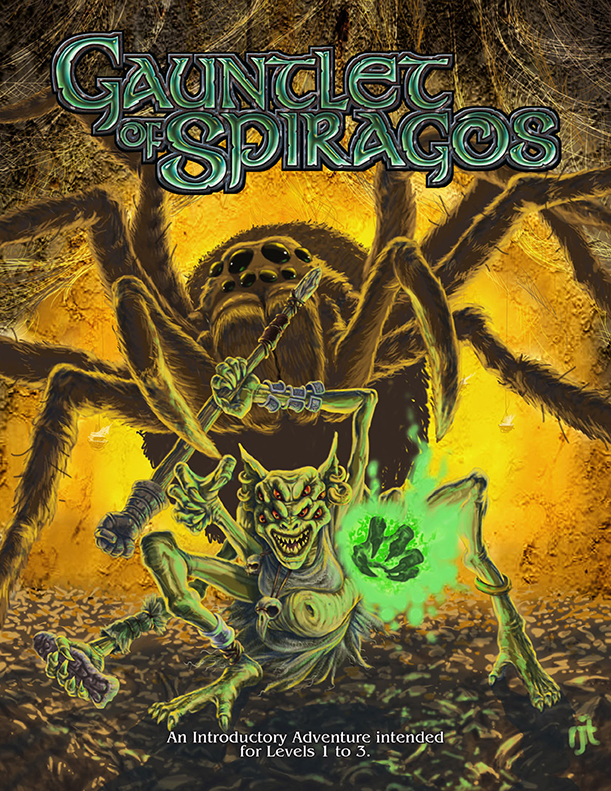 Scars of the Divine War, which ended less than 200 years ago, have still not healed. One such scar is the Chasm of Flies, a rent in the earth created when the titan Spiragos the Ambusher was smote down by one of the young gods, Vangal the Ravager. Now, the Chasm is inhabited by spider-eye goblins and their spider allies, but it is also thought to be the resting place of powerful artifacts from that elder age.
Astral TableTop is the easiest way to play any tabletop RPG online, free. Astral already supports popular systems like D&D and Pathfinder, and Astral can support virtually any tabletop roleplaying game. Get started quickly with built-in support for most popular game systems. Whether you're brand new to TTRPGs or a veteran tabletop gamer, Astral's ease-of-use and built in automation is designed to streamline gameplay.
Astral is browser-based and uses the latest technology to streamline your storytelling experience. Connect with your party online and run your campaigns however you like. Astral offers tools optimized for phone, tablet, and desktop devices, no installation required.
Build epic battlemaps using Astral's enormous collection of scenery, props, and tokens or upload your own. Pro users gain access to over 12,000+ assets and fresh new packs every month. Add weather, visual effects, triggers, and so much more with easy-to-use tools
Build your own adventure, or choose from pre-generated game kits like Gauntlet of Spiragos and Dagger of Spiragos. Create character sheets, craft maps, or just jump right in to connect with your friends and start your adventures!
---
On Amazon and Barnes & Noble!
You can now read our fiction from the comfort and convenience of your Kindle (from Amazon) and Nook (from Barnes & Noble).
If you enjoy these or any other of our books, please help us by writing reviews on the site of the sales venue from which you bought it. Reviews really, really help us get folks interested in our amazing fiction!
Our selection includes these latest fiction books:
---
Our Sales Partners!
We're working with Studio2 to provide our traditionally printed books out into your local game stores. Game stores can order via their usual distributors, and can also contact Studio2 directly. And individuals can check out our projects via the links below!
You can pick up the traditionally printed Pugmire and Monarchies of Mau main books, screens, and the official dice through our friends there! https://studio2publishing.com/search?q=pugmire
Now, we've added Chronicles of Darkness books such as Changeling: The Lost Second Edition products to Studio2's store! See them here: https://studio2publishing.com/collections/all-products/changeling-the-lost
Scion 2e books and other products are available now at Studio2: https://studio2publishing.com/blogs/new-releases/scion-second-edition-book-one-origin-now-available-at-your-local-retailer-or-online
Our Vampire: The Masquerade 5th Edition books are also available from Studio2 in the US: https://studio2publishing.com/products/vampire-the-masquerade-chicago-by-night-sourcebook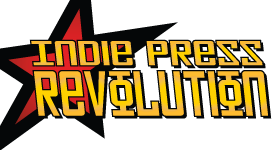 Looking for our Deluxe or Prestige Edition books? Try this link! http://www.indiepressrevolution.com/xcart/Onyx-Path-Publishing/
And you can order Pugmire, Monarchies of Mau, Cavaliers of Mars, and Changeling: The Lost 2e at the same link! And now Scion Origin and Scion Hero and Trinity Continuum Core and Trinity Continuum: Aeon are available to order
As always, you can find Onyx Path's titles at DriveThruRPG.com!
The next big sale at DTRPG will be the New Year, New Game Sale starting tomorrow with core books, player guides and jumpstarts included. Plus a big Scarred Lands bundle focused on the VTT elements.
---
On Sale This Week!
This Wednesday take A Quantum Leap as we present the PDF and PoD versions of this Trinity Continuum Core Jumpstart on DTRPG!
"Potential is everywhere. You can't really see it, but you can feel it. And all you really need to do is reach out, grab that potential in your hand, and bend it to your will. Nothing goes wrong if you just use your potential. I know it sounds easy. I can't really tell you how to do it. But when you do, you'll just know."
— Janeka Spencer,
Neptune Foundation first responder
This jumpstart has everything you need to start playing an adventure in Trinity Continuum, including:
All the rules you need from Trinity Continuum
A full adventure, "A Quantum Leap," ready to run
Five ready-made characters for players to pick up and play
---
Conventions!
Though dates for physical conventions are subject to change due to the current COVID-19 outbreak, here's what's left of our current list of upcoming conventions (and really, we're just waiting for this last one to be cancelled even though it's Nov/Dec). Instead, keep an eye out here for more virtual conventions we're going to be involved with!
Gehenna Gaming is planning a second Virtual Horror Convention in mid-February and Onyx Path will be there and sponsoring sessions! More news as we have it!
---
And now, the new project status updates!
Development Status from Eddy Webb! (Projects in bold have changed status since last week.):
First Draft (The first phase of a project that is about the work being done by writers, not dev prep.)
Exalted Essay Collection (Exalted)
No Gods, No Masters (Scion 2nd Edition)
TC: Aeon Novella: Dawn (Trinity Continuum: Aeon)
Once and Future (Scion 2nd Edition)
Tome of the Pentacle (Mage: the Awakening 2e)
They Came From [Classified]! Jumpstart (They Came From…!)
Realms of Magic and Mystery (was Terra Incognita) (Scion 2nd Edition)
The Hedge (Changeling: The Lost 2nd Edition)
Redlines
Dragon-Blooded Novella #2 (Exalted 3rd Edition)
They Came From Beneath the Sea! Jumpstart (They Came From…!)
They Came From [Classified]! (They Came From…!)
Second Draft
Many-Faced Strangers – Lunars Companion (Exalted 3rd Edition)
Wild Hunt (Scion 2nd Edition)
Monsters From the Crypt! (They Came From…!)
TC: Aeon Novella: Meridian (Trinity Continuum: Aeon)
They Came From Camp Murder Lake! (They Came From…!)
Tales of Depravity! (They Came From…!)
Proteus Nova Compendium (Trinity Continuum: Aberrant)
Development
TC: Aberrant Reference Screen (Trinity Continuum: Aberrant)
Contagion Chronicle: Global Outbreaks (Chronicles of Darkness)
Exigents (Exalted 3rd Edition)
Kith and Kin (Changeling: The Lost 2e)
Adversaries of the Righteous (Exalted 3rd Edition)
Saints and Monsters (Scion 2nd Edition)
Trinity Continuum: Anima
They Came From Beyond the Grave! Jumpstart (They Came From…!)
Manuscript Approval
Crucible of Legends (Exalted 3rd Edition)
Trinity Continuum: Adventure! core (Trinity Continuum: Adventure!)
Assassins (Trinity Continuum Core)
Exalted Essence Edition (Exalted 3rd Edition)
Across the Eight Directions (Exalted 3rd Edition)
Post-Approval Development
Contagion Chronicle Ready-Made Characters (Chronicles of Darkness)
The Devoted Companion (Deviant: The Renegades)
Editing
Lunars Novella (Rosenberg) (Exalted 3rd Edition)
Mummy: The Curse 2nd Edition core rulebook (Mummy: The Curse 2nd Edition)
Player's Guide to the Contagion Chronicle (Chronicles of Darkness)
The Book of Lasting Death (Mummy: The Curse 2e)
Dearly Bleak – Novella (Deviant: The Renegades)
N!ternational Wrestling Entertainment (Trinity Continuum: Aberrant)
Under Alien Skies (Trinity Continuum: Aeon)
Dead Man's Rust (Scarred Lands)
V5 Trails of Ash and Bone (Vampire: The Masquerade 5th Edition)
M20 Victorian Mage (Mage: the Ascension 20th Anniversary Edition)
Mission Statements (Trinity Continuum: Aeon)
The Clades Companion (Deviant: The Renegades)
V5 Children of the Blood (was The Faithful Undead) (Vampire: The Masquerade 5th Edition)
M20 Technocracy Operative's Dossier (Mage: The Ascension 20th Anniversary)
Yugman's Appendix: People of Ghelspad (Scarred Lands)
V5 Forbidden Religions (Vampire: The Masquerade 5th Edition)
CtL2e Novella Collection: Hollow Courts (Changeling: The Lost 2e)
Heroes in a World of Horror! (They Came From…!)
Dystopia Rising: Evolution Fiction Anthology (Dystopia Rising: Evolution)
Squeaks In The Deep (Realms of Pugmire)
Prometheus Unbound (was Psi Orders) (Trinity Continuum: Aeon)
Legacies of Earth (Legendlore)
Hundred Devil's Night Parade (Exalted 3rd Edition)
Novas Worldwide (Trinity Continuum: Aberrant)
Scion Fiction Anthology (Scion 2nd Edition)
M20 Rich Bastard's Guide To Magick (Mage: The Ascension 20th Anniversary)
Post-Editing Development
Cults of the Blood Gods (Vampire: The Masquerade 5th Edition)
Hunter: The Vigil 2e core (Hunter: The Vigil 2nd Edition)
Deviant: The Renegades (Deviant: The Renegades)
Legendlore core book (Legendlore)
Masks of the Mythos (Scion 2nd Edition)
They Came From Beyond the Grave! (They Came From!)
Scion: Demigod (Scion 2nd Edition)
TC: Aberrant Jumpstart (Trinity Continuum: Aberrant)
LARP Rules (Scion 2nd Edition)
Scion: Dragon (Scion 2nd Edition)
Peoples of the Crossroads Continent
Indexing
---
Art Direction from Mike Chaney!
In Art Direction
WoD Ghost Hunters (KS)
Hunter: The Vigil 2e – Art buy in progress – tweaking last of notes.
Legendlore
Scion: Dragon (KS) – Ready for the KS.
Masks of the Mythos (KS) – Ready for the KS.
Scion: Demigod – Art buy in progress.
They Came From Beyond the Grave!
TC: Adventure! (KS) – Contracting KS artwork.
Contagion Chronicle Jumpstart (Chronicles of Darkness) – LeBlanc is on it.
M20 Victorian (KS) – Splats in. Fulls almost all done.
TC: Under Alien Skies – Most final art in – chasing down stragglers.
Heirs to the Shogunate – Sketches coming in and over to devs, poking them.
Dead Man's Rust (SL KS)
Children of the Blood – Getting art ready to send to Paradox for approvals.
M20 Technocracy Jumpstart – Art in progress.
Exalted Essence
V5 Trail of Ash and Bone – Sending out remaining art notes.
V5 Forbidden Religions
TC Mission Statements – Artnotes in.
TC Aberrant N!We
M20 Technocracy Dossier/Companion
In Layout
Vigil Watch
M20 Technocracy Reloaded
Monsters of the Deep – Giving to Josh.
Mummy 2
TC Aberrant Jumpstart
Proofing
Yugman's Guide Support Decks (Scarred Lands)
Aberrant – Prepping PoD and trad print files.
Geist: One Foot In the Grave
Tales of Aquatic Terror – PDF out to KS backers for errata.
Deviant – Backer PDF going to backers for errata.
Yugman's Guide to Ghelspad Compiled
TC: Aberrant Screen
At Press
Contagion Chronicle – KS fulfillment shipping finishing up.
Lunars Wall Scroll Map – At KS fulfiller.
Lunars Screen and Booklet – At KS fulfiller.
Lunars: Fangs at the Gate – At KS fulfiller. PDF and PoD on sale at DTRPG.
V5 Cults of the Blood Gods – Prepping for press. PoD proofs on the way.
Cavaliers of Mars: City of the Towered Tombs – PoD prepping.
TC Core Jumpstart – PDF and PoD versions on sale this Weds on DTRPG.
---
Today's Reason to Celebrate!
Here we are with just what that logo is all about: it's because we just passed our ninth anniversary of the founding of Onyx Path! Which means we are now in our tenth year of doing business! Wow, has time gone by just crazy-fast! Thanks for coming along on the trip, so far, and here's to even greater projects and fun to come!