A Brief Treatise on How We Kickstart [Monday Meeting Notes]

I've been pulling together the Scion 2nd Edition Kickstarter pages, for both the Scion: Origin and Scion: Hero core rulebooks, and as we are now ready and the fine-tuning has gone on this weekend and will go on into this week leading up to Thursday's 12noon launch, I thought it'd be a good time to touch base on a bunch of the ideas and intentions that we work with to create our Onyx Path Kickstarters.
First off, you'll notice that I'm saying we, not I, mostly, because any Kickstarter we do is a team effort. Part of that is the simple fact that these KSs are incredibly time consuming and exhausting to create and run, and several years ago I realized I had to have help with them. Rollickin' Rose (more out her later after I talk about KSs) has been our "voice" to the backers for quite a few KSs now, Impish Ian keeps an eye on our social media and pops in to help, and Mirthful Mike not only designs all our KS visuals but creates new graphics and gets them out to us as needed all campaign long.
But the most important person involved is the developer, or developers, and other creative team members who are the direct conduit to the project for the backers. Onyx Path projects, whether KS'd or not, are created by creative teams picked by the developer, so not only is every game line different, but therefore so is every Kickstarter as well.
The first thing I do after deciding that a particular project needs to be Kickstarted and why, is to sit down and talk with the developer about my thoughts on how the KS should be structured based on our goals with that particular book. A Deluxe 20th Anniversary core book Kickstarter needs to be structured differently than a non-core Deluxe book, which needs to be different than a Chronicle of Darkness new game line Prestige core book, which needs to be different than an "event" project like CofD: Dark Eras.
For core books that are starting lines, we like to set up the KS so that we add Stretch Goals that add projects that flesh out the lines. Deluxe books are more about making the Deluxe book Deluxe-er. Deluxe core books are a bit of both, and "event" projects are about making everything about the event, like adding chapters that have been voted in by backers in the case of CofD: Dark Eras.
We also talk about the timing of the run of the KS and whether they are clear to be engaged with the KS and its backers during that full time, or if we have to have guest developers or the KS crew step in to keep the conversations flowing during any point of the campaign. We've found that the more available the developer is to talk with the backers in the comment sections, the more exciting and successful the KS, so this is a big thing. The developer also lets me know if they have ideas for Rewards and Stretch Goals beyond what I suggest, and if there are any Rewards they can't or won't do.
In Scion 2nd's case, developer Neall Raemonn Price and I sat down at Gen Con one breakfast and went through his ideas and availability, so I was already set up with some structure as I sat down to build the KS. Neall has a whole bunch of fantastic ideas for Stretch Goals that you're going to love!
Kickstarter provides a project creator (me!) with a series of pages to fill out. The first requires a project image, which Mirthful Mike has usually gone with a strong logo for. This time, I asked him for a more illustrative image as it seems to me that the Scion logo is pretty recognizable even small if you're a returning fan, but having the Scion 2nd poster image there as well shows everybody what is possible in the game.
There is also a blurb that is basically a come-on for anyone reading it to check out the Kickstarter. I like to include some description of our goal as well as to stress that participating in this helps us to make the thing. There's also the project title and categories, the location, which is Macungie, PA (it means Bear Swamp), and the Duration of the KS, on this page. Unless we have to span a KS campaign over a major holiday and know that no one will be pledging then, and so need to extend out the number of days to compensate, I think 30 days is just fine.
There is some thinking that shorter than 30 might eliminate the dreaded mid-KS lull in pledges, but I think those middle weeks give us time to get the word out and are useful.
There's the Funding Goal, which is kinda important, and which I struggle with every Kickstarter. I have thought on occasion about setting the goal lower than we need, to make the pledge overages past the goal more awesome (5000% Funded!), but ultimately return to figuring out the minimum number of books we can print, multiplying the cost per book, adding some overage for fees and such, and using that number.
Finally, KS has recently added Collaborators, and what a godsend that is! We're going to give that feature a real test with this KS, let me tell you. Previously, while Rollickin' Rose could add Updates, she couldn't get into the KS pages to make changes. Which meant that every single time we did Stretch Goal updates, for example, both Rose and myself needed to be involved with her sending the Updates and me changing the KS page text and adding in new graphics. Which meant that sometimes I'd change them when I was available and she'd follow up when she was, or visa versa.
Next page, we have to put in the video. Some KS creators don't think they do much, or don't even put much effort into them because of the percentages of who actually watches them. Now, for me, the video is a chance to have the developer talk directly to the audience while we show off the graphics and illustrations in a one/two punch of input. Some people respond better to audio visual info streams than reading the pages, so we try and get the info spoken with enthusiasm by the dev that we will also have somewhere in the KS page text.
And strangely enough, that is what is next: the Project Description, which is basically the whole damn page describing the KS you see when you scroll down through the info. As folks might have noticed, we have hit upon certain ways of presenting that info by breaking each project page into sections that generally start with some flavor to start, then a description of what's in the game book, then a description of the project we're doing this whole nutty Kickstarter for. Then we explain pledging on Kickstarter, list our Add-ons, follow that with our Stretch Goals, and follow up with a short section on further info you can get on our FAQ.
KS then provides us with a section to list Risks and Challenges and how we are going to deal with them. After 20 KSs, we have a pretty good idea where those challenges lie, so I try and make sure we change the text as those risks and our responses to them change with experience.
With minor variations, that flow of information seems to work pretty well for us on almost all of our KSs. I like to add illustrations and graphics to these sections to break up the potential walls of text.
Like in Scion 2nd's case, there is a separate section after The Book to explain the Storypath System, as that is such a huge part of these new editions.
The next page is where we create the Reward Tiers, and is still a bit of a pain to use, interface-wise, but serviceable. In general, and in the perhaps vain hope of keeping this a brief treatise, my goal with these Reward Tiers is to get the most number of backers backing for the project that is the point of the Kickstarter. Since some folks might not have the cash for that, but want to participate, I like to have lower cost Reward Tiers that make sense to upgrade depending on what info is revealed during the campaign or what Stretch Goals sound great for an upper tier. I didn't start off thinking that Storyteller Screens were so important, but experience has proven me wrong, and so now we offer them in every KS.
And, of course, there are our beloved upper tier rewards that allow backers to actually become part of the project. Sometimes the logistics of these become a massive pain in our workflow, but these sorts of KS Rewards are so much what KS is all about, in my mind, that they illustrate what is so amazing and inspiring about crowd-funding. Being pictured in a piece of art in a book? Being able to name a place on the map, or even just being able to add your name to the text? You are in the game world! When was this ever possible as a thing before the advent of Kickstarter?
Fantastic!
And then we fill out the bank info and boring stuff like that, give our Onyx Path core crew and the developer a chance to proofread the campaign, make any fixes, and LAUNCH!
And that's a whole 'nother blog about the actual running of the campaign that I might someday write.
Hope you'll all join us on Thursday when we go live with Scion 2nd's Kickstarter, as not only will these be beautiful and awesome books to enjoy, but we really do have some fantastic Stretch Goals awaiting. Plus, because our goal with this KS is to get these first two Scion 2nd books traditionally printed and out into stores, any success here will pave the way for other game lines also getting back into your Friendly Local Game Store as well as on DTRPG.
Oh yeah, so before we're done here, I did say I'll be mentioning Rollickin' Rose Bailey again.
Just wanted to let you all know that I'm proud to announce that Rollickin' Rose is now Onyx Path's 4th full-time employee as Development Producer. Rose will be directly working with our freelance developers and their teams, as well as editors and translators, to facilitate their efforts on our projects; basically she's doing all the kinds of stuff she did before as a contract employee, but more of it!
Pleases congratulate her (or send expressions of sympathy since she'll be working more directly with me than ever before)!
BLURBS!
KICKSTARTER!
We're looking at our KS campaign for Scion 2nd Edition going live at 12 noon Eastern US time, Thursday the 22nd!
ON SALE!
Looking for our Deluxe or Prestige Edition books? Here's the link to the press release we put out about how Onyx Path is now selling through Indie Press Revolution: http://theonyxpath.com/press-release-onyx-path-limited-editions-now-available-through-indie-press-revolution/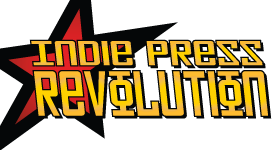 On sale NOW from DTRPG: the Promethean Dark Eras chapter A Handful of Dust in PDF and PoD versions! http://www.drivethrurpg.com/product/178800/Dark-Eras-A-Handful-of-Dust-Promethean-the-Created
The Great Depression and the black blizzards of the 1930s turned the American Midwest into a wasteland. For the better part of a decade, thousands of people experienced deprivation and alienation right alongside the Created. They also clung to the faint promise of hope, that the rains would come and restore the land.
This is a single chapter from the larger work, Chronicles of Darkness: Dark Eras.
Now available from DriveThruRPG in PDF: Mage: The Awakening Condition and Numina Cards.
Part of the new Mage: The Awakening 2nd Edition rules, Conditions add an additional layer of consequence and reward to certain actions in the Chronicles of Darkness.
Various things within the course of a game can cause Conditions. These include exceptional successes, supernatural abilities, and really any situation where the Storyteller thinks they can be used to heighten the drama of a game.
Also available in this deck are brand new Numina cards featuring these rules from the Mage: The Awakening 2nd Edition rulebook for ease of reference at the table.
A Festival of Blades, the swashbuckling new Jumpstart advance PDF for Rose Bailey's Cavaliers of Mars available on DTRPG! http://www.drivethrurpg.com/product/191678/A-Festival-of-Blades-A-Cavaliers-of-Mars-Jumpstart
Live, fight, and love on Mars, a world of red death and strange mystery, a world of savagery and romance.
Includes: 
A complete adventure set in one of dying Mars' greatest remaining cities.
The innovative DEIMOS rules, for high-flying, swashbuckling adventure.
Four pre-generated player characters, ready to get into the heart of the action.
Behold the Miracles of the Solar Exalted! Originally a backer reward for the EX3 Kickstarter, but now so much more, with additional Charms written by the developers just for this book! For sale now at DTRPG in PDF and PoD versions! http://www.drivethrurpg.com/product/184596/Miracles-of-the-Solar-Exalted
This book contains over 80 new Solar Charms embodying a range of concepts and stories dreamed up by players of Exalted and meticulously crafted and balanced for inclusion at any and all tables.
Fire an arrow and let it become a waiting judgment upon the wicked. Unleash a sword stroke that can overwhelm the blade of Heaven itself. Train your loyal beast companion into an unstoppable colossus. Effortlessly seed the battlefield with inspiring words alongside arrows and blades. Empower your spirit familiar with the light of your anima. Tame a hurricane with your music. These miracles and more may be found within.
What was once unliving now arises! The Promethean: the Created 2nd Edition Advance PDF is now available at DTRPG! http://www.drivethrurpg.com/product/189395/Promethean-the-Created-2nd-Edition
You are a pilgrim now, one of the Created. You rose to life from dead flesh or inert matter, under the ministrations of one of your own, or a mad scientist, or perhaps just the power of the Divine Fire. You wander the world, sometimes alone, sometimes in the blessed company of your own kind, driven by memories of events and facts you never knew, all in the service of one Great Work…
…to be human.
This book contains:
The complete guide to playing a Promethean in the Chronicles of Darkness
Reimagined Lineages and Refinements, and a redesigned system for Transmutations
A more detailed approached to the Pilgrimage that presents players with more control over their characters' path
New challenges on the road to humanity, including deranged, greedy alchemists
NOTE: This is the Advance PDF version. A final PDF version and PoD versions will be available at a later date. If you have purchased this Advance PDF, you will be automatically updated to the final PDF and receive a link to enable you to purchase the PoD at a discount designed so that your total price matches our usual PDF and Print combo offer.
The Tales of the Dark Eras , the Chronicles of Darkness: Dark Eras fiction anthology is now on sale at DriveThruRPG in PDF/electronic and PoD versions! http://www.drivethrurpg.com/product/187316/Tales-of-the-Dark-Eras
Walk through the ages…
As a companion to Chronicles of Darkness: Dark Eras this anthology reveals secrets of the mystics, whispers rumors of the dead, and shines a light into the darkest corners of the world. Includes historical stories based within the shadowed past of Vampire: the Requiem, Mage: the Awakening, Werewolf: the Forsaken, Changeling: the Lost, and other Chronicles of Darkness settings.
In the Chronicles of Darkness…
Explore the shadows with tales by Howard Ingham, Malcolm Sheppard, Pete Woodworth, Renee Ritchie, Jess Hartley, Monica Valentinelli, Danielle Harper, Matthew McFarland, Mike Tomasek, Eric Zawadski, Meghan Fitzgerald, and Dennis Detwiller.
CONVENTIONS!
Onyx Path will be at Mid Winter Con 2017 in January in the lovely city of Milwaukee. Come brave the cold wastes to game and cavort with us!
---
And now, the new project status updates!
DEVELOPMENT STATUS FROM ROLLICKING ROSE (projects in bold have changed status since last week):
First Draft (The first phase of a project that is about the work being done by writers, not dev prep)
Exalted 3rd Novel by Matt Forbeck (Exalted 3rd Edition)
CtL fiction anthology (Changeling: the Lost 2nd Edition)
BtP Building a Legend (Beast: the Primordial)
Trinity Continuum Core Rulebook (The Trinity Continuum)
Trinity Continuum: Aeon Rulebook (The Trinity Continuum)
M20 Gods and Monsters (Mage: the Ascension 20th Anniversary Edition)
BtP Player's Guide
V20 Dark Ages Jumpstart (Vampire: the Masquerade 20th Anniversary Edition)
M20 Cookbook (Mage: the Ascension 20th Anniversary Edition)
M20 Book of the Fallen (Mage: the Ascension 20th Anniversary Edition)
VtM Beckett's Jyhad Diary (Stretch Goal Content)
GtS Geist 2e core
VtR Half-Damned (Vampire: the Requiem 2nd Edition)
Redlines
EX3 Jumpstart (Exalted 3rd Edition)
Scion: Origins (Scion 2nd Edition)
Scion: Hero (Scion 2nd Edition)
Second Draft
Arms of the Chosen (Exalted 3rd Edition)
The Realm (Exalted 3rd Edition)
Dragon-Blooded (Exalted 3rd Edition)
Cavaliers of Mars
Wraith: the Oblivion 20th Anniversary Edition
VtR A Thousand Years of Night (Vampire: the Requiem 2nd Edition)
Development
W20 Changing Ways (Werewolf: the Apocalypse 20th Anniversary Edition)
Changeling: the Lost 2nd Edition, featuring the Huntsmen Chronicle (Changeling: the Lost 2nd Edition)
Signs of Sorcery (Mage: the Awakening Second Edition)
SL Ring of Spiragos (Pathfinder – Scarred Lands 2nd Edition)
SL The Wise and the Wicked (5e – Scarred Lands 2nd Edition)
SL The Wise and the Wicked (Pathfinder – Scarred Lands 2nd Edition)
SL Dagger of Spiragos (Pathfinder – Scarred Lands 2nd Edition)
BtP Mortal Remains (Beast: the Primordial)
Ring of Spiragos (5e – Scarred Lands 2nd Edition)
Dagger of Spiragos (5e– Scarred Lands 2nd Edition)
V20 Dark Ages Anthology (Vampire: the Masquerade 20th Anniversary Edition)
Pugmire Core Book
Editing:
Changeling: the Dreaming 20th Anniversary Edition
Scarred Lands Player's Guide 5E: Ghelspad (Scarred Lands 2nd Edition)
Post-Editing Development:
Night Horrors: Conquering Heroes (Beast: the Primordial)
Indexing:
Mage: The Awakening 2nd Edition core book (Mage: the Awakening 2nd Edition)
ART DIRECTION FROM MIRTHFUL MIKE:
In Art Direction
Dark Eras Companion
Beckett's Jyhad Diary
Mummy Novel
V20 DA Tome of Secrets
V20 Lore of the Bloodlines
SL Wise and Wicked Update
Prince's Gambit 
Beast Conquering Heroes
C20 
M20 Book of Secrets
W20 Pentex Employee Indoctrination Handbook
V20 Dark Ages Companion
In Layout
Secrets of the Covenants
Necropolis Rio
Scarred Lands Players Guide 5E
CofD Hurt Locker
Proofing
W20 Shattered Dreams
Kinfolk 
V20 Endless Ages
Promethean: the Created Second – errata being input.

Beast RMCs – replacement art being put in, other errata input.
At Press
Dark Eras – PDF and PoD versions on sale at DTRPG. Printing.
Ex 3 Screen – Finished at the Printer.
Ex 3 core book – From RichT: manufacturing continues.
EX3 Charm Card PDFs – errata-ing.
Dark Eras Screen – Finished at the Printer.
Mage the Awakening 2nd – PoD proofs ordered.
---
TODAY'S REASON TO DRINK: To Scion 2nd, our first Onyx Path owned game line! Very proud of the amazing work done on this by Neall and his team!