A Squamous Birthday to Me! [Monday Meeting Notes]
Don't worry, I'm OK! I haven't gotten all scaly or come down with something awful.
In fact, and much better sounding, I'm referring to our incredible new Kickstarter for the scaled dragons of Scion: Dragon and scaly tentacles and other appendages of Scion: Masks of the Mythos!
We funded in 66 minutes, and just kept going and right now we've achieved 13 Stretch Goals. All within the first week of the campaign. Even better has been the fantastic comments on the KS page as well as social media as folks have been reading excerpts and chapters from both books.
I'm not just talking about everybody talking about how good both books are so far, although they are, but I'm really thrilled by folks describing why they are interested. I love dragons! is great to hear, as well as folks who continue that line of thought and start describing all their favorite dragons and how they fit into Scion: Dragon.
Dragons from myth, dragons from books, and anime, and other popular culture. Dragons from other game lines – not just fantasy games – and how they could appear in Scion: Dragon.
For Masks of the Mythos, I'm loving people's reactions to our take on the Mythos, and whether they should "dial up" the horror towards our expectations of the original stories or go with more of a weird fantasy feel, or even a really weird tilt like something from David Lynch.
Basically, I'm loving the imaginations on display here and the way these two books seem to activate them. Or at least rev them up!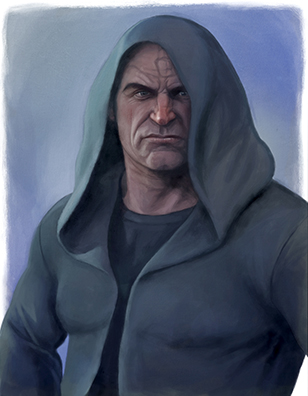 Now, not every comment is a rave. As the actual text is revealed, there are going to be our usual number of eagle-eyed backers catching both errors and things they think are errors, and some folks have expectations with the material that they're not seeing. Yet.
Comments and discussions about these issues are not only things we expect, but we welcome them. That's why this KS, like our others nowadays, features the text and even includes a nice feedback form – this is one more chance for our KS backers to be more involved in our creation process – every backer gets to comment now using that form, if they are so inclined. Then backers can also help us out later with the errata phase of the PDF.
And please, this is labeled as not the final text, we say it's not the final text, so please believe us: it's not final text and we really do expect to tweak things. It's how we are finding a way to have more back and forth with our backers, so we are absolutely not presenting it as a done deal. Comment away!
Next up, and as hard as it is for me to believe I got through another year (especially 2020): today is my birthday!
And there was much rejoicing.
In honor of the dubious honor of being even older, I'd like to do a little Hobbit-inspired thing for everybody. Today, breaking with our Wednesday Go On Sale tradition for new releases, I'm going to give you folks the link to the very first published project that is all about my long, long, running fantasy setting: The Crossroads Continent!
Here's the link for Peoples of The Crossroads Continent Advance PDF, now on sale on DTRPG: https://www.drivethrurpg.com/product/344601/Peoples-of-the-Crossroads-Continent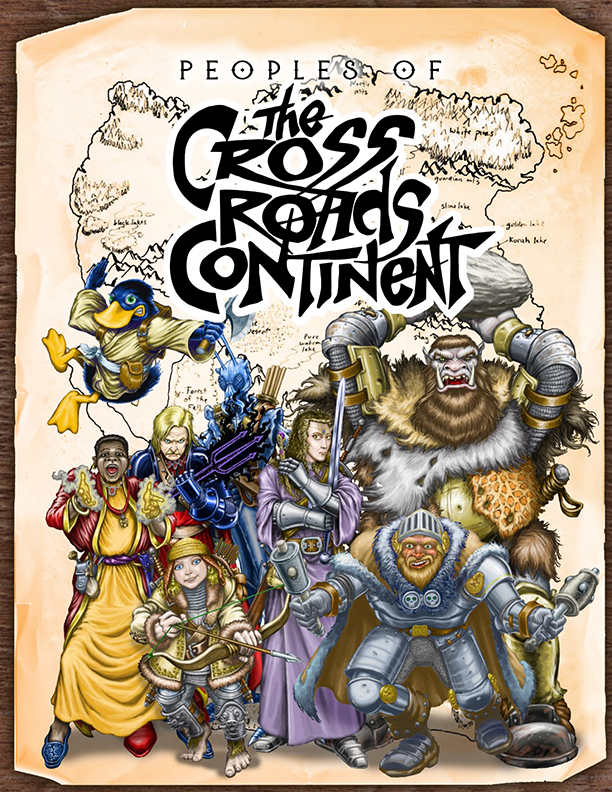 Since it's an Advance PDF, there is also an errata sheet. It would be really helpful for us to get notes back from you all if you can spare the time.
If you've seen Peoples of The Crossroads Continent on our Progress Report here these last couple of months, and have asked just what is this PoCRC thing anyway, here's a bit of explanation.
When I first started playing and then running TTRPGs, it was before D&D came in hardback book form. We played with the original little booklets, and we liked it!
No, seriously, we really did love it. Those fifteen years running the setting that was The Crossroads Continent, and playing in hundreds more games run by other folks, really prepped me for joining White Wolf and helping to create all of those legendary games.
Yet even when nostrils deep in White Wolf and Onyx Path games, I still tinkered and wrote more and deeper lore for CRC. It is very much a reflection of all the media I've absorbed and loved over the years. LoTR meets Star Wars meets GoT meets Seven Samurai meets every damn version of Dracula but mostly the Tomb of Dracula comic book.
Master and Commander, Howard the Duck, Excalibur, the death of Jean Grey, The Silmarillion, Oliver's Army, ElfQuest, The Talking Heads, The Black Company…I could and do go on.
Kids, we're talking a real Fantasy Heart-Breaker here! (Although not a Rose Bailey Fantasy Heartbreaker, all rights reserved).
Basically, yes, it is a kitchen-sink setting of everything I've enjoyed, and a fair bit I didn't, all connected and folded over and hammered into a world. It's a world where actions have consequences, but not always the outcome you hoped and aimed for. Yet sometimes you can make that difference (like maybe one time in twenty?), and the odds go up if you have a group working with you. No matter how much they get on your nerves.
What People of The Crossroads Continent does is to provide the very first steps into that world, with a look at the various peoples you can play that populate the CRC. Each description also includes several locations of interest – just briefly, but I hope, flavorfully.
I'd love to hear what you think. Would you like to know more? Are the peoples included of use to you even out of the CRC setting? Please do check it out and let me know!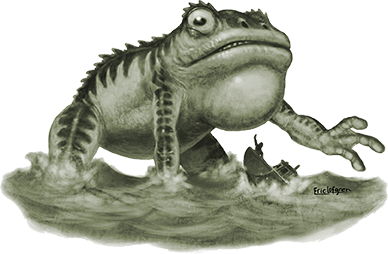 Couple of Notes From the Monday Meeting:
Thanks so much to everyone who contributed to the Jackie's Dreaming Bundle of Holding for the late Jackie Cassada and her partner Nicky Rea which has delivered over $41K to help defray medical and house expenses.
We also discussed the ongoing current sales; one at IPR for C20 and Wr20 Deluxe books, and the other at DTRPG (well, DriveThruComics) featuring the four "Making Of" books we've done. Links to those are below in the Sales area of the Blurbs!
We're being told that DTRPG is working with their PoD printer on a couple of changes, with the most difficult to work around being the situation on shipping to the EU from the UK and vice versa. There are going to be potential VAT and customs taxes that folks didn't need to deal with previously now being levied on PoDs being shipped – so be aware if you are in the affected areas!
This week we start the first of our Storypath Tasty Bits: smaller releases of subjects we think will add to everyone's enjoyment of a game line, but which we haven't a place for in our regular releases. Our premiere is a character write-up for Annie X, a Scion 1e character we didn't yet write up for Scion 2e, but who we pictured in the art!
So on Wednesday you can pick up her 2e write-up!
As we've done all through the pandemic time frame, we're having another Developer Town Hall next week with two sessions on Tuesday, February the 2nd. These have proven to be a great way to maintain an ongoing open way to communicate and share concerns – both business and societal. As always, I'll be glad to bring any questions or comments to the assembled developers if you pass them on to me.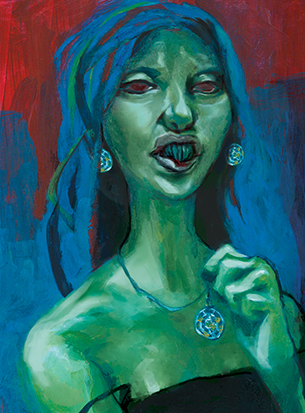 We barely have a chance to take a breath and then the next day, Wednesday, Feb the 3rd is Onyx Path Summit 2021!
This is going to be extremely different than those we have had in previous years. It's all virtual, for one. And since part of what we did in previous years was to get together face-to-face since we're a virtual office anyway – this OP Summit ain't gonna help in that area. But we do hope that maybe, just maybe, we'll all find that our world-wide situation improves this year so that we can have another Summit all together before the year is out.
But we do need to have a meeting of the minds as our efforts to pull through last year are bearing fruit, so together in little face boxes we will meet!
If you have any thought on where you'd like us to go next as a company, and yes, we are looking at the results of last year's Survey as we discuss these ideas, please do let me know. We value having you along as we create and explore our:
Many Worlds, One Path!
---
BLURBS!
---
Kickstarter!
Our Kickstarter double feature, for Scion: Dragon and Scion: Masks of the Mythos, funded in just a tad over an hour at 66 minutes, and we hit 200% within the first seven hours. We're currently at 331% and over 1440 backers! 13 Stretch Goals have already been achieved, and this is all before we've gotten through the first week! Lots more to come!
---
Onyx Path Media!
This week: Eddy, Dixie, and Matthew talk about how books go from ideas to finishes, and what that workflow is like. They look at the ways Onyx Path gets these things done, who does what and how, and the common pitfalls and solutions to putting that cool new project into the waiting hands of the public!
As always, this Friday's Onyx Pathcast will be on Podbean or your favorite podcast venue! https://onyxpathcast.podbean.com/
In case you missed it, please give Mage: The Podcast's superb interview with developer Danielle Lauzon regarding Scion: Dragon a listen! It's a captivating show, so please give it your time! http://magethepodcast.com/index.php/2021/01/16/scion-dragon-mage-the-ascension-crossover-with-danielle-lauzon/
That's not all because Danielle's also interviewed over on Bonus Experience regarding the same game, so if you want all the insights regarding Scion: Dragon, check this one out too! https://t.co/5fItgZJjEw?amp=1
Our good friends at Vorpal Tales continue their Masks of the Mythos game this week over on twitch.tv/theonyxpath! If you want a preview of that game, go over to our channel and follow (and subscribe!) to be notified when that stream goes live! We've also uploaded the first episode to our YouTube channel, right here: https://youtu.be/p9-a4Xx_ok0
Mikaela Sims is going to be running a stunning new Mage: The Ascension game! You can find their preview video for it right here: https://youtu.be/VzPRXafB6WM and be sure to subscribe for more content!
For anyone new to our media section, you can find us running and playing games over on twitch.tv/theonyxpath pretty much every day of the week! Plus, if you'd like your games hosted there, just get in touch with Matthew Dawkins using the contact link on matthewdawkins.com.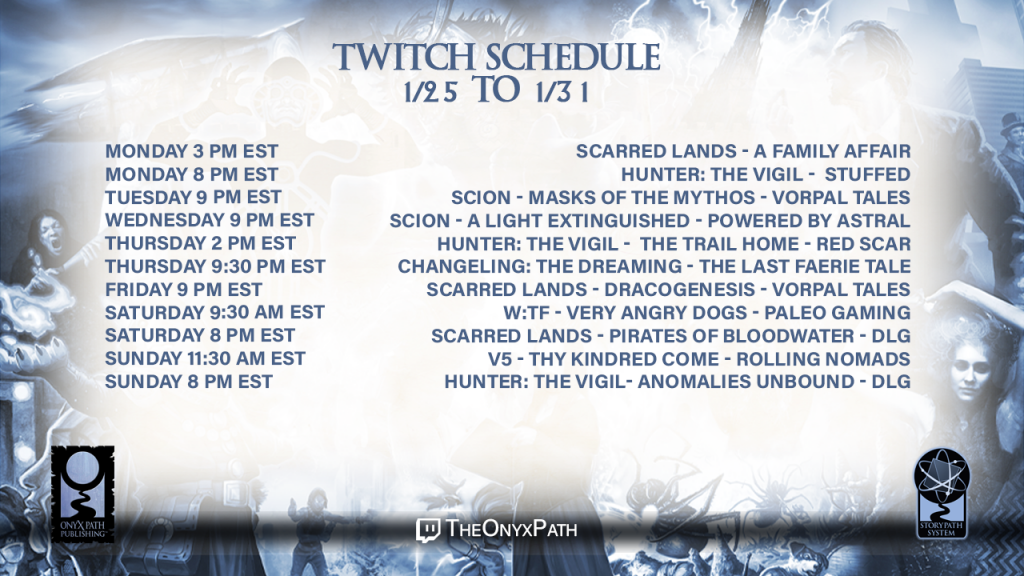 This week on Twitch, expect to see these games and streams running:

Scarred Lands – A Family Affair
Hunter: The Vigil – Stuffed
Scion – Masks of the Mythos – Vorpal Tales
Scion – A Light Extinguishes – Powered by Astral
Hunter: The Vigil – The Trail Home – Red Scar
Changeling: The Dreaming – The Last Faerie Tale
Scarred Lands – Dracogenesis – Vorpal Tales
Werewolf: The Forsaken – Very Angry Dogs – Paleo Gaming
Scarred Lands – Pirates of Bloodwater – Devil's Luck Gaming
V5 – Thy Kindred Come – Rolling Nomads
Hunter: The Vigil – Anomalies Unbound – Devil's Luck Gaming
Get watching for some fantastic insight into how to run these wonderful games and subscribe to us on Twitch, over at twitch.tv/theonyxpath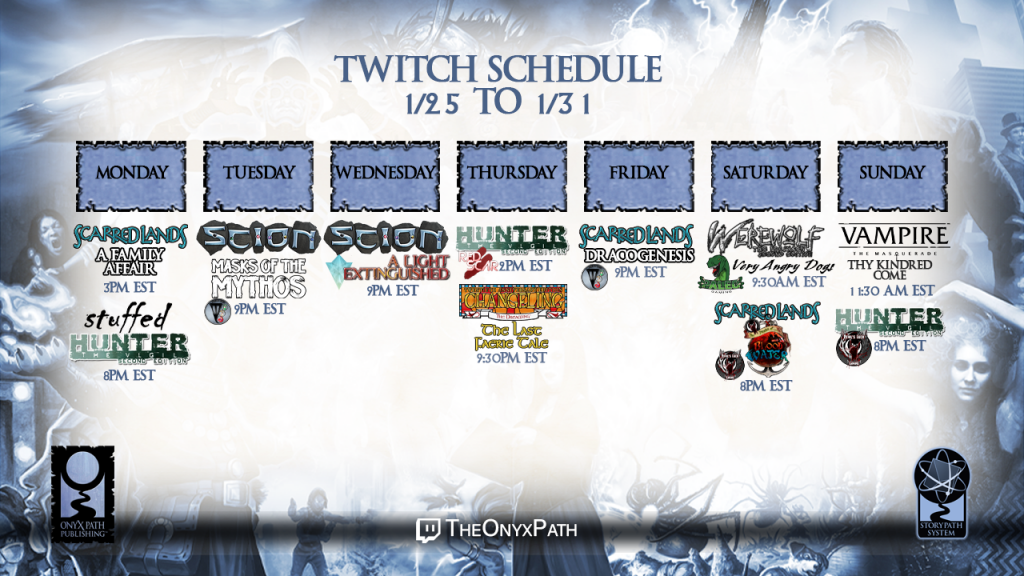 Come take a look at our YouTube channel, youtube.com/user/theonyxpath, where you can find a whole load of videos of actual plays, dissections of our games, and more, including:
NEW Changeling: The Lost Actual Play – E2/2 – https://youtu.be/asM9JZDZ0os
Hunter: The Vigil – Stuffed – E1 – https://youtu.be/NbBKv57qI3Y
Scarred Lands – The Golden City – https://youtu.be/pNaUQII1BTE
Scion: Hero – Heroes for the Holidays – E2 –https://youtu.be/t-gv7q-hqdY
Scarred Lands – Purge of the Serpentholds – S2E4 – https://youtu.be/Wg4k22LWE00
Scion – Masks of the Mythos – E1 – https://youtu.be/p9-a4Xx_ok0
Subscribe to our channel and click the bell icon if you want to be notified whenever new news videos and uploads come online!
Wards & Witchcraft continue their stunning Mage: The Awakening actual play over on their YouTube channel:
Episode Seven
Trapped in a web of space and time the cabal finds themselves struggling to break free from what had just been a pleasant day trip. Gravediggers and assassins continue to take interest in their exploits and it is all they can do not to be consumed by the intrigues that ensorcel them.
https://youtu.be/AtkTZokqXaM
Systematic Understanding of Everything is a fantastic Exalted Explainer Podcast by Exalted Dev Monica Speca and Exalted Writer Chazz Kellner. You should check it out, because it remains among the best Exalted shows out there.
Their most recent episodes are available over on https://www.exaltcast.com/, with their newest the following:
The Scavenger Lands hold the economic power of Nexus, the military power of Lookshy, and much much more. Monica and Chazz talk Forest Witches, the Hundred Kingdoms, the Tomb of Candle-Eyed Skulls, and hot hot economic action.
https://www.exaltcast.com/2021/01/25/a-thousand-rivers-flow-to-the-sea-the-scavenger-lands/
Our very own Chris Allen continues his wonderful chronicle of Werewolf: The Forsaken over on the Paleo Gaming Twitch channel! Please add a follow to their stream and give them your support: https://www.twitch.tv/paleo_gaming
Occultists Anonymous CONCLUDE their wonderful Mage: The Awakening chronicle right here:
Episode 159: Defy The Impossible
Songbird summons forth two Supernal Beings to help her try to forge an imbued item into an Artifact. This is absolutely impossible.
https://youtu.be/wWlGeuoooxY
Episode 160: The Road Goes Ever On
The dust settles about the cabal after Songbird's forging of a Supernal Artifact. The end of our Chronicle takes a glimpse of what lies ahead for The Rookery cabal. The final episode.
https://youtu.be/Rcm7sqoyTe4
At least, they conclude it for now…
Back to Exalted, and the Story Told Podcast continue their Fall of Jiara Dragon-Blooded chronicle right here:
https://thestorytold.libsyn.com/fall-of-jiara-34-0
The Dragon-Blooded continue to eliminate suspects from their list of possible Lunars or conspirators as Peleps Maera prepares for a journey.

Please check these out and let us know if you find or produce any actual plays of our games! We'd love to feature you!
---
Electronic Gaming!
As we find ways to enable our community to more easily play our games, the Onyx Dice Rolling App is live! Our dev team has been doing updates since we launched based on the excellent use-case comments by our community, and this thing is awesome! (Seriously, you need to roll 100 dice for Exalted? This app has you covered.)
We're told that the App Dev is currently creating an updated version for the latest devices, so keep an eye open for those! The App was also pulled down from the Apple store in order to make some required updates – it'll be back there soon!
---
Virtual TableTop!
Two Virtual Tabletop adventures: the Gauntlet of Spiragos and the Dagger of Spiragos for Scarred Lands on Astral TableTop and DriveThruRPG!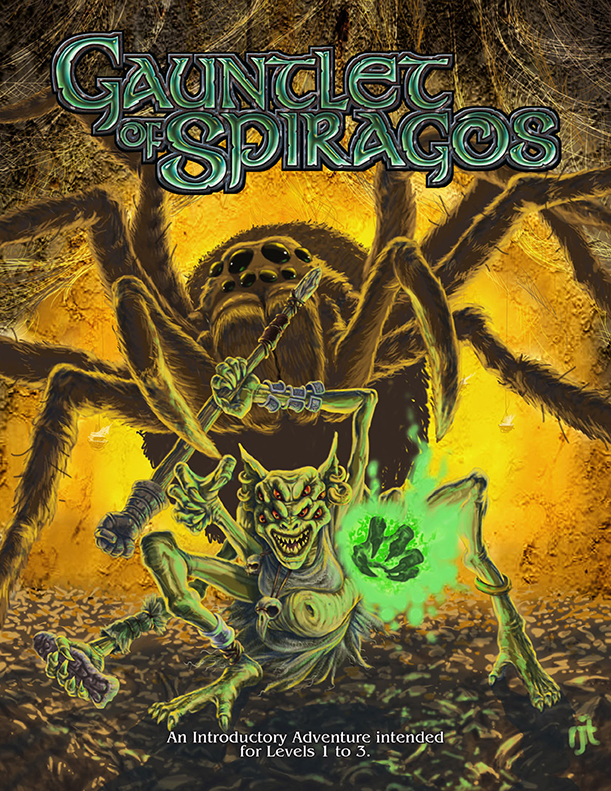 Scars of the Divine War, which ended less than 200 years ago, have still not healed. One such scar is the Chasm of Flies, a rent in the earth created when the titan Spiragos the Ambusher was smote down by one of the young gods, Vangal the Ravager. Now, the Chasm is inhabited by spider-eye goblins and their spider allies, but it is also thought to be the resting place of powerful artifacts from that elder age.
Astral TableTop is the easiest way to play any tabletop RPG online, free. Astral already supports popular systems like D&D and Pathfinder, and Astral can support virtually any tabletop roleplaying game. Get started quickly with built-in support for most popular game systems. Whether you're brand new to TTRPGs or a veteran tabletop gamer, Astral's ease-of-use and built in automation is designed to streamline gameplay.
Astral is browser-based and uses the latest technology to streamline your storytelling experience. Connect with your party online and run your campaigns however you like. Astral offers tools optimized for phone, tablet, and desktop devices, no installation required.
Build epic battlemaps using Astral's enormous collection of scenery, props, and tokens or upload your own. Pro users gain access to over 12,000+ assets and fresh new packs every month. Add weather, visual effects, triggers, and so much more with easy-to-use tools
Build your own adventure, or choose from pre-generated game kits like Gauntlet of Spiragos and Dagger of Spiragos. Create character sheets, craft maps, or just jump right in to connect with your friends and start your adventures!
---
On Amazon and Barnes & Noble!
You can now read our fiction from the comfort and convenience of your Kindle (from Amazon) and Nook (from Barnes & Noble).
If you enjoy these or any other of our books, please help us by writing reviews on the site of the sales venue from which you bought it. Reviews really, really help us get folks interested in our amazing fiction!
Our selection includes these latest fiction books:
---
Our Sales Partners!
We're working with Studio2 to provide our traditionally printed books out into your local game stores. Game stores can order via their usual distributors, and can also contact Studio2 directly. And individuals can check out our projects via the links below!
You can pick up the traditionally printed Pugmire and Monarchies of Mau main books, screens, and the official dice through our friends there! https://studio2publishing.com/search?q=pugmire
Now, we've added Chronicles of Darkness books such as Changeling: The Lost Second Edition products to Studio2's store! See them here: https://studio2publishing.com/collections/all-products/changeling-the-lost
Scion 2e books and other products are available now at Studio2: https://studio2publishing.com/blogs/new-releases/scion-second-edition-book-one-origin-now-available-at-your-local-retailer-or-online
Our Vampire: The Masquerade 5th Edition books are also available from Studio2 in the US: https://studio2publishing.com/products/vampire-the-masquerade-chicago-by-night-sourcebook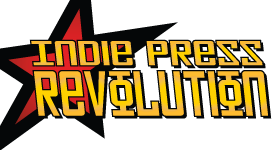 Looking for our Deluxe or Prestige Edition books? Try this link! http://www.indiepressrevolution.com/xcart/Onyx-Path-Publishing/
And you can order Pugmire, Monarchies of Mau, Cavaliers of Mars, and Changeling: The Lost 2e at the same link! And now Scion Origin and Scion Hero and Trinity Continuum Core and Trinity Continuum: Aeon are available to order!
Dreams and Dust Sale on C20 and Wr20 going on now over at IPR:

https://www.indiepressrevolution.com/xcart/Deals-and-Specials/
As always, you can find Onyx Path's titles at DriveThruRPG.com!
Our 4 "Art of…" PDFs are on sale over at DriveThruComics:
https://www.drivethrucomics.com/browse/pub/4261/Onyx-Path-Publishing?filters=0_0_0_0_10005
---
On Sale This Week!
This Wednesday is our first monthly Storypath Tasty Bit PDF! We start with Annie X, a character write-up for Scion 2e on DTRPG!
---
Conventions!
Though dates for physical conventions are subject to change due to the current COVID-19 outbreak, here's what's left of our current list of upcoming conventions (and really, we're just waiting for this last one to be cancelled even though it's Nov/Dec). Instead, keep an eye out here for more virtual conventions we're going to be involved with!
Gehenna Gaming is planning a second Virtual Horror Convention in mid-February and Onyx Path will be there and sponsoring sessions! From Gehenna Gaming:
"Virtual Horror Con is back for the second year in a row with three more days of online tabletop RPG, panels, industry workshops and TTRPG actual play streams! Virtual Horror Con 2021 returns February 19-21. VirtualHorrorCon.com"
---
And now, the new project status updates!
Development Status from Eddy Webb! (Projects in bold have changed status since last week.):
First Draft (The first phase of a project that is about the work being done by writers, not dev prep.)
Exalted Essay Collection (Exalted)
No Gods, No Masters (Scion 2nd Edition)
The Hedge (Changeling: The Lost 2nd Edition)
Onyx Path Brochure 2021-2022
Redlines
Dragon-Blooded Novella #2 (Exalted 3rd Edition)
They Came From [Classified]! (They Came From…!)
They Came From [Classified]! Jumpstart (They Came From…!)
Tome of the Pentacle (Mage: the Awakening 2e)
Realms of Magic and Mystery (was Terra Incognita) (Scion 2nd Edition)
TC: Aeon Novella: Dawn (Trinity Continuum: Aeon)
Second Draft
Wild Hunt (Scion 2nd Edition)
Tales of Depravity! (They Came From…!)
Proteus Nova Compendium (Trinity Continuum: Aberrant)
Once and Future (Scion 2nd Edition)
They Came From Beneath the Sea! Jumpstart (They Came From…!)
Development
TC: Aberrant Reference Screen (Trinity Continuum: Aberrant)
Contagion Chronicle: Global Outbreaks (Chronicles of Darkness)
Exigents (Exalted 3rd Edition)
Kith and Kin (Changeling: The Lost 2e)
Adversaries of the Righteous (Exalted 3rd Edition)
Saints and Monsters (Scion 2nd Edition)
Trinity Continuum: Anima
Many-Faced Strangers – Lunars Companion (Exalted 3rd Edition)
Monsters From the Crypt! (They Came From…!)
They Came From Camp Murder Lake! (They Came From…!)
TC: Aeon Novella: Meridian (Trinity Continuum: Aeon)
Manuscript Approval
Crucible of Legends (Exalted 3rd Edition) – To Paradox
Trinity Continuum: Adventure! core (Trinity Continuum: Adventure!)
Assassins (Trinity Continuum Core)
Post-Approval Development
Contagion Chronicle Ready-Made Characters (Chronicles of Darkness)
The Devoted Companion (Deviant: The Renegades)
Exalted Essence Edition (Exalted 3rd Edition)
Editing
Lunars Novella (Rosenberg) (Exalted 3rd Edition)
Mummy: The Curse 2nd Edition core rulebook (Mummy: The Curse 2nd Edition)
The Book of Lasting Death (Mummy: The Curse 2e)
Dearly Bleak – Novella (Deviant: The Renegades)
Under Alien Skies (Trinity Continuum: Aeon)
Dead Man's Rust (Scarred Lands)
V5 Trails of Ash and Bone (Vampire: The Masquerade 5th Edition)
M20 Victorian Mage (Mage: the Ascension 20th Anniversary Edition)
Mission Statements (Trinity Continuum: Aeon)
The Clades Companion (Deviant: The Renegades)
M20 Technocracy Operative's Dossier (Mage: The Ascension 20th Anniversary)
Yugman's Appendix: People of Ghelspad (Scarred Lands)
V5 Forbidden Religions (Vampire: The Masquerade 5th Edition)
CtL2e Novella Collection: Hollow Courts (Changeling: The Lost 2e)
Heroes in a World of Horror! (They Came From…!)
Dystopia Rising: Evolution Fiction Anthology (Dystopia Rising: Evolution)
Squeaks In The Deep (Realms of Pugmire)
Prometheus Unbound (was Psi Orders) (Trinity Continuum: Aeon)
Legacies of Earth (Legendlore)
Hundred Devil's Night Parade (Exalted 3rd Edition)
Novas Worldwide (Trinity Continuum: Aberrant)
Scion Fiction Anthology (Scion 2nd Edition)
M20 Rich Bastard's Guide To Magick (Mage: The Ascension 20th Anniversary)
They Came From Beyond the Grave! Jumpstart (They Came From…!)
Across the Eight Directions (Exalted 3rd Edition)
Post-Editing Development
Hunter: The Vigil 2e core (Hunter: The Vigil 2nd Edition)
Legendlore core book (Legendlore)
Masks of the Mythos (Scion 2nd Edition)
They Came From Beyond the Grave! (They Came From!)
Scion: Demigod (Scion 2nd Edition)
Scion: Dragon (Scion 2nd Edition)
Player's Guide to the Contagion Chronicle (Chronicles of Darkness)
V5 Children of the Blood (was The Faithful Undead) (Vampire: The Masquerade 5th Edition)
N!ternational Wrestling Entertainment (Trinity Continuum: Aberrant)
Indexing
---
Art Direction from Mike Chaney!
In Art Direction
WoD Ghost Hunters (KS)
Hunter: The Vigil 2e – Art buy in progress – tweaking last of notes.
Legendlore
Scion: Dragon (KS) – Ready for the KS.
Masks of the Mythos (KS) – Ready for the KS.
Scion: Demigod – Art buy in progress – new artists in the mix.
They Came From Beyond the Grave!
TC: Adventure! (KS) – Contracting KS artwork.
Contagion Chronicle Jumpstart (Chronicles of Darkness) – LeBlanc needed art notes re-sent, done that.
M20 Victorian (KS) – Art at Paradox for approval.
TC: Under Alien Skies – Chasing down stragglers.
Heirs to the Shogunate – More art and sketch reviews.
Dead Man's Rust
Children of the Blood – AD'd.
M20 Technocracy Jumpstart – Art in progress.
Exalted Essence (KS)
V5 Trail of Ash and Bone – AD'd.
V5 Forbidden Religions
TC Mission Statements – Artnotes in.
TC Aberrant N!We
M20 Technocracy Dossier/Companion
M20 Rich Bastards Guide – Figuring out art buy.
Hundred Devils Night Parade – Figuring out art buy.
Squeaks In The Deep (KS) – All Ad'd, sketches coming in.
In Layout
Vigil Watch – Travis tweaking layout to better match Yugman's.
M20 Technocracy Reloaded
Monsters of the Deep – Josh almost ready to proof after tweaking a header for legibility.
Mummy 2
TC Aberrant Jumpstart
LARP Rules (Scion 2nd Edition)
Proofing
Yugman's Guide Support Decks (Scarred Lands)
Geist: One Foot In the Grave – At Paradox for approval.
Deviant – Backer PDF errata gathering.
Yugmans – gathering errata.
At Press
Lunars Wall Scroll Map – At KS fulfiller. Shipping started soon.
Lunars Screen and Booklet – At KS fulfiller. Shipping started soon.
Lunars: Fangs at the Gate – At KS fulfiller. Shipping started. PDF and PoD on sale at DTRPG.
V5 Cults of the Blood Gods – Press files sent. PDF and PoD versions are live on DTRPG.
Esoterica of Mars: City of the Towered Tombs – PoD received.
Tales of Aquatic Terror – PoD ordered.
Aberrant – PoD and trad print files uploaded to printer and DTRPG.
TC: Aberrant Screen – Press files sent.
AnnieX – Storypath Tasty Bit for Scion 2e – PDF on sale Wednesday!
Peoples of the Crossroads Continent – Advance PDF on sale today!
---
Today's Reason to Celebrate!
Like I mentioned above, in no self-serving way at all, today is my birthday. Yay! But, in the interest of spreading the love today: this is also the birthday of Lisa Stevens, CEO of Paizo. In fact, as far as we can determine, we seem to have been born at the same time on Jan 25th! Lisa has the golden touch of having been involved with the early White Wolf Magazine, Lion Rampant the game company, the creation and start of White Wolf Game Studio and Vampire: The Masquerade, the creation and massive success of Magic: The Gathering, and the creation and dramatic rise and success of Paizo and Pathfinder. None too shabby, fellow Aquarian!