Are You My Mummy? [Monday Meeting Notes]
Tomorrow, Tuesday the 5th, at 2pm EST, we start the Kickstarter campaign for Mummy: The Curse 2nd Edition! This is significant, at least to me, because Mummy: The Curse was the first Chronicles of Darkness (still New World of Darkness, then) new line we Kickstarted. We had a blast doing that back in the wild and woolly days that seem pretty long ago, and it is so amazing to be able to now present to everyone the 2nd Edition.
In fact, Mummy: The Curse was already being worked on before Onyx Path was formed, during the time that Eddy and I were creating more TTRPG projects for CCP after the success of Vampire 20th. So we've got a long association with the line and the concepts presented within it.
Certainly, a lot has changed with Onyx Path, the way we do Kickstarters, and with how the 2nd Editions have tightened up all of the CofD game lines. Both the systems and the setting have benefited from the years of play and thought that came after their initial releases.
So, is this your Mummy? A fair question if your a fan of 1st Edition, and also if you weren't sold on Mummy: The Curse the first time around. Here are a whole collection of answers to that very question by Impish Ian Watson and Matthew "The Gentleman Gamer" Dawkins, the game's developer:
– There was a pre-Egyptian culture that spanned a large part of the world (just how big isn't mentioned, but I think of it like Alexander the Great's territory, or perhaps the Roman Empire). It was the first such empire in human history. It had no name, and thus is called the Nameless Empire. The center of the Empire, its Rome, was the City of Irem.

– Irem was run by a collection of sorcerer-priests who wanted to turn themselves into gods of the underworld, and so they chose a number of servants to convert into Arisen in order to serve them. The gods need Sekhem, their particular flavour of spiritual juice, and they need you to provide it — mostly by retrieving Iremite artifacts and bringing them back to the underworld.

– Mummies could have come from anywhere in the Empire, and their cults may have moved them from place-to-place for security or to follow an Iremite artifact. The Arisen quickly adapt to new cultures and languages when they wake up, so it's possible to be "from" practically anywhere, even if the origin of their undead state is Irem.

– Mummies are sort of anti-vampires: where vampires spend most of their time awake with shorter periods of torpor, mummies spend most of their time dead with brief periods of wakefulness. Where vampires start off weak and get stronger over time, mummies wake up at the peak of their power and slowly dwindle as their period of activity comes to an end.

– If you've seen the Brendan Frasier Mummy movies, it's something like that: you wake up, practically a corpse, running on instinct, but immensely powerful. As time goes on, your memory returns, life returns to your body until you appear human, and your power dwindles.

– You typically wake up for one of three reasons: your cult wakes you up for a specific purpose (say, to choose a new leader from a list of candidates), because you sense the Sekhem in a nearby artifact, or because a Sothic Turn has passed since your creation. A Sothic Turn is a 1,461-year period of the star Sothis (Sirius). In the former two cases, you typically "die" again as soon as your task is finished. In the latter case, you may be up and active for years at a time.

– Interestingly, you experience your periods of activity non-linearly. You might wake up in 2012, and then later wake up in 910 BCE, lamenting the lack of effective modern transport or communications.

– If you enjoyed the immortals from World of Darkness: Immortals, you'll be happy to find yourself reunited with Blood Bathers, Body Thieves, Eternals, and more, in Mummy 2e, as they act both as antagonists and as potential allies and cultists.

– There are essentially three tiers to your character's creation, allowing for a lot of character variety: your guild, your decree, and your Judge (being like an alien deific entity).

– In this edition, we provide tools for your journey and trials through Duat, the Land of the Dead, so the game doesn't end when you sleep. You can even bring others with you on your journey.

– Sekhem Sorcerers are presented in this book, expanding on how they appeared in Dark Eras Companion. Again, they might act as antagonists or followers, depending on the group of sorcerers.

– Mummies are not bound to a set appearance or body, and are able to plant their "pillars" in cultists, only to take over their body as their own one receives harm. Therefore, your mummy can theoretically demonstrate any ethnic, cultural, and biological background.

– I'd describe Mummy as the Chronicles of Darkness game best-suited to Dark Eras play, due to its non-linear setup. Even if you don't want to use the characters or splats presented in a given era from Dark Eras, Dark Eras Companion, or Dark Eras 2, each book presents a host of settings and events with which your mummies can interact.
There you have it, from some fellas that know the material!
A couple more notes about the Mummy: The Curse 2e Kickstarter itself: First, like most of our KSs, this is just a reminder that if you want to see for yourself how 2nd Edition has come together, backers will be getting sneak previews of the completed text all throughout the KS campaign. So you'll be able to judge if it's working for you before we hit the end – unlike during the 1st Edition Mummy KS.
Second, another reminder that the Mummy 2nd KS is going to be run on our Onyx Path Kickstarter account, not the RichT account that 1st Edition was run on. So keep an eye out for that, and see you at the Kickstarter!
Now, onto a different topic for a second. Last weekend, a whole bunch of Onyx Path creators descended onto Game Hole Con in Madison, Wisconsin. Unfortunately, their fearless leader, Mighty Matt McElroy was laid low by a bug right before the con – yet Monica Valentinelli, Bill Bodden, Crystal Mazur, Travis Legge, and a bunch of other folks, helped out and pitched in to cover booth time and demo-games.
A huge thank you to all you folks for coming to the aid of Matt and Onyx Path!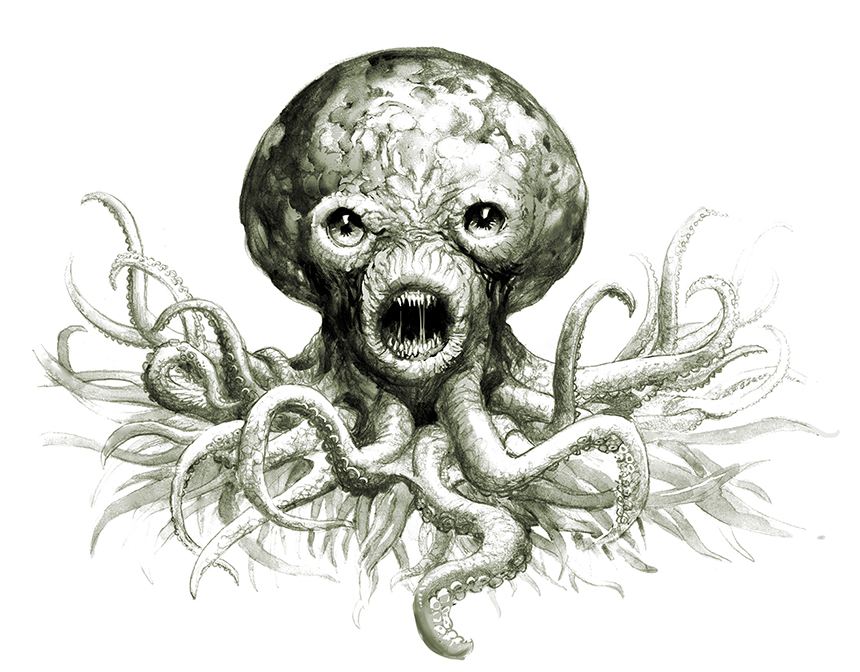 They had six games of Realms of Pugmire games, as well as six Scarred Lands games, scheduled at the con, and also a bunch of pick-up games were also played. In fact, some of the adventures that were played there were actually play-tests of projects that are soon to show up on both game lines' respective community content sites.
To be fair, non-stealth play-tests were also played. Specifically for Legendlore, our next upcoming 5e fantasy game, and all reports sound like the players had a fantastic time. Sounds like everybody really loved the main idea of playing yourself transported to the world of the Realm, and that's just what we want to hear!
The Legendlore players also had tons of questions about the world and the rules, which we really appreciated hearing. Not only is that a great sign when folks want to hear more, but just scanning through the questions it seemed to me that most were actually already answered in the full text of the book (which the play-testers didn't have). Which is a gratifying nod for developer Steffie de Vaan and her team, and how they set up the info in the book.
You never know if you're not only playing a great game session, but also helping one of our creators, when you sit down to play one of our games at a con. You never know when you'll be one of the folks giving early feedback so we can create our:
Many Worlds, One Path!
---
BLURBS!
---
Kickstarter!
The Mummy: The Curse 2nd Edition Kickstarter arises tomorrow, Tuesday, Nov 5th, at 2pm Eastern US time. Be there to witness the majesty and terror of this new version of Mummy: The Curse!
---
Onyx Path Media!
This Friday's Onyx Pathcast features the return of Meghan Fitzgerald in a no-holds-barred, drag-out, steel-cage match interview with one of our busiest writer/developers!
It's a Mummy: The Curse themed week!
To start, we have an interview with Matthew Dawkins by the Story Told Podcast, where you're likely to discover lots of revelations relating to Mummy: The Curse 2nd Edition: http://thestorytold.libsyn.com/website/mummy-2nd-edition-with-matthew-dawkins
Excitingly, we also have the first episode of Red Moon Roleplaying's actual play of Mummy: The Curse 2nd Edition right here! Please check it out: https://www.youtube.com/watch?v=AJiyP2UzLSc
As ever, we have a ton of excellent content on our Twitch channel, including games of Changeling, Aberrant, Scarred Lands, Vampire, Pugmire, and more! Please give us a look and a follow over on www.twitch.tv/theonyxpath
It really helps us to have subscribers on our Twitch channel, and you can do so for free and catch premieres as they go up if you have an Amazon Prime account. Just type Twitch Amazon Prime into Google and you'll be shown how to subscribe for free.
Do you follow us on YouTube? Well, if you haven't subscribed to us on Twitch, do not despair, as a couple of weeks after each episode on Twitch we transfer the videos over to YouTube right here: https://www.youtube.com/channel/UCzN5jRB35OvnC-6gxnRY4gQ
We already have episodes of Aberrant and Changeling up, with more to come!
Meanwhile, our fans keep creating excellent content, not limited to:
We're not going to forget the ever-popular Occultists Anonymous Mage: The Awakening 2nd Edition series, which continues right here:
Episode 56: Bad To The Bone
Songbird has called Celestial Fire to burn the body of Supay, just as Atratus felt like she was making in-roads with the Judge! Wyrd the Seer has slowed down Supay, but is it enough?
https://youtu.be/inPtPBPaNCA
Episode 57: Now & Again
Atratus takes a dive into dark uncharted waters, metaphorically and metaphysically speaking. Songbird contemplates terrible things, while Wyrd stands guard…
https://youtu.be/RBurUUf1kj4
Drop Matthew a message via the contact button on matthewdawkins.com if you have actual plays, reviews, or game overviews you want us to profile on the blog!
Please check any of these out and let us know if you find or produce any actual plays of our games!
---
Electronic Gaming!
As we find ways to enable our community to more easily play our games, the Onyx Dice Rolling App is live! Our dev team has been doing updates since we launched based on the excellent use-case comments by our community, and this thing is awesome! (Seriously, you need to roll 100 dice for Exalted? This app has you covered.)
---
On Amazon and Barnes & Noble!
You can now read our fiction from the comfort and convenience of your Kindle (from Amazon) and Nook (from Barnes & Noble).
If you enjoy these or any other of our books, please help us by writing reviews on the site of the sales venue from which you bought it. Reviews really, really help us get folks interested in our amazing fiction!
Our selection includes these latest fiction books:
---
Our Sales Partners!
We're working with Studio2 to get Pugmire and Monarchies of Mau out into stores, as well as to individuals through their online store. You can pick up the traditionally printed main book, the screen, and the official Pugmire dice through our friends there! https://studio2publishing.com/search?q=pugmire
We've added Prince's Gambit to our Studio2 catalog: https://studio2publishing.com/products/prince-s-gambit-card-game
Now, we've added Changeling: The Lost 2nd Edition products to Studio2's store! See them here: https://studio2publishing.com/collections/all-products/changeling-the-lost
Scarred Lands (Pathfinder) books are also on sale at Studio2, and they have the 5e version, supplements, and dice as well!:
https://studio2publishing.com/collections/scarred-lands
Scion 2e books and other products are available now at Studio2: https://studio2publishing.com/blogs/new-releases/scion-second-edition-book-one-origin-now-available-at-your-local-retailer-or-online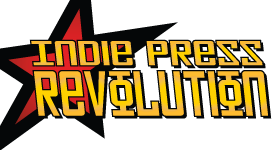 Looking for our Deluxe or Prestige Edition books? Try this link! http://www.indiepressrevolution.com/xcart/Onyx-Path-Publishing/
And you can order Pugmire, Monarchies of Mau, Cavaliers of Mars, and Changeling: The Lost 2e at the same link! And NOW Scion Origin and Scion Hero are available to order!
As always, you can find most of Onyx Path's titles at DriveThruRPG.com!
---
On Sale This Week!
This Wednesday, the W20 Art of Werewolf: The Apocalypse PDF and physical book PoD versions will go live on DTRPG!
In addition, for the first time, we will be activating a PoD version of a Community Content book! In this case, it is Pugmire's Canis Minor project: Morty Corgi's Scroll of Mysteries!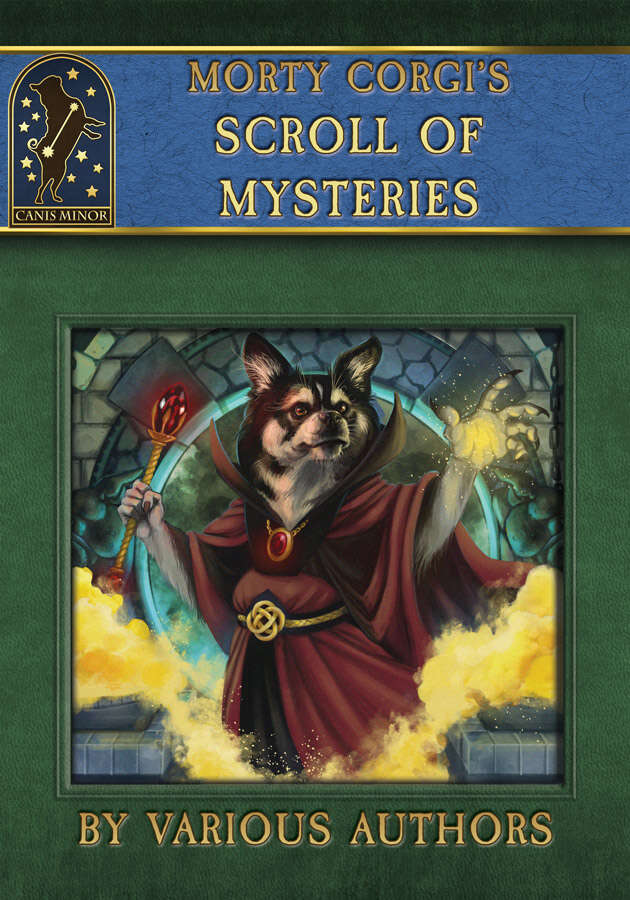 ---
Conventions!
PAX Unplugged: December 6th – 8th, in Philadelphia, PA.

2020: Midwinter: January 9th – 12th, in Milwaukee, WI.
---
And now, the new project status updates!
DEVELOPMENT STATUS FROM EDDY WEBB (projects in bold have changed status since last week):
First Draft (The first phase of a project that is about the work being done by writers, not dev prep)
Exalted Essay Collection (Exalted)
Exigents (Exalted 3rd Edition)
Many-Faced Strangers – Lunars Companion (Exalted 3rd Edition)
N!ternational Wrestling Entertainment (Trinity Continuum: Aberrant)
Creating in the Realms of Pugmire (Realms of Pugmire)
Contagion Chronicle Ready-Made Characters (Chronicles of Darkness)
Trinity Continuum: Adventure! core (Trinity Continuum: Adventure!)
Redlines
Kith and Kin (Changeling: The Lost 2e)
Crucible of Legends (Exalted 3rd Edition)
M20 Victorian Mage (Mage: the Ascension 20th Anniversary Edition)
Dragon-Blooded Novella #2 (Exalted 3rd Edition)
Contagion Chronicle Jumpstart (Chronicles of Darkness)
Second Draft
Across the Eight Directions (Exalted 3rd Edition)
Wraith20 Fiction Anthology (Wraith: The Oblivion 20th Anniversary Edition)
Contagion Chronicle: Global Outbreaks (Chronicles of Darkness)
Player's Guide to the Contagion Chronicle (Chronicles of Darkness)
Tales of Aquatic Terror (They Came From Beneath the Sea!)
Development
Heirs to the Shogunate (Exalted 3rd Edition)
TC: Aberrant Reference Screen (Trinity Continuum: Aberrant)
Titanomachy (Scion 2nd Edition)
Trinity Continuum Jumpstart (Trinity Continuum Core)
Monsters of the Deep (They Came From Beneath the Sea!)
One Foot in the Grave Jumpstart (Geist: The Sin-Eaters 2e)
Lunars Novella (Rosenberg) (Exalted 3rd Edition)
Scion: Demigod (Scion 2nd Edition)
Manuscript Approval
Scion: Dragon (Scion 2nd Edition)
Terra Firma (Trinity Continuum: Aeon)
Masks of the Mythos (Scion 2nd Edition)
Post-Approval Development
Deviant: The Renegades (Deviant: The Renegades)
Scion LARP Rules (Scion)
Mummy: The Curse 2nd Edition core rulebook (Mummy: The Curse 2nd Edition)
Editing
Lunars: Fangs at the Gate (Exalted 3rd Edition)
Hunter: The Vigil 2e core (Hunter: The Vigil 2nd Edition)
Let the Streets Run Red (Vampire: The Masquerade 5th Edition)
Geist 2e Fiction Anthology (Geist: The Sin-Eaters 2nd Edition)
Dragon-Blooded Novella #1 (Exalted 3rd Edition)
Scion Companion: Mysteries of the World (Scion 2nd Edition)
Cults of the Blood Gods (Vampire: The Masquerade 5th Edition)
Legendlore core book (Legendlore)
WoD Ghost Hunters (World of Darkness)
Mythical Denizens (Creatures of the World Bestiary) (Scion 2nd Edition)
Vigil Watch (Scarred Lands)
Pirates of Pugmire KS-Added Adventure (Realms of Pugmire)
M20 The Technocracy Reloaded (Mage: the Ascension 20th Anniversary Edition)
Yugman's Guide to Ghelspad (Scarred Lands)
Trinity Continuum: Aberrant core (Trinity Continuum: Aberrant)
Post-Editing Development
Chicago Folio/Dossier (Vampire: The Masquerade 5th Edition)
TC: Aeon Ready-Made Characters (Trinity Continuum: Aeon)
Night Horrors: Nameless and Accursed (Mage: the Awakening Second Edition)
City of the Towered Tombs (Cavaliers of Mars)
Oak, Ash, and Thorn: Changeling: The Lost 2nd Companion (Changeling: The Lost 2nd)
W20 Shattered Dreams Gift Cards (Werewolf: The Apocalypse 20th)
TC: Aeon Jumpstart (Trinity Continuum: Aeon)
Tales of Good Dogs – Pugmire Fiction Anthology (Pugmire)
Indexing
---
ART DIRECTION FROM MIKE CHANEY!
In Art Direction
Contagion Chronicle – Sent out contracts.
Trinity Continuum: Aberrant
Hunter: The Vigil 2e
Ex3 Lunars – Contracted.
TCfBtS!: Heroic Land Dwellers
Night Horrors: Nameless and Accursed
Ex3 Monthly Stuff
Cults of the Blood God (KS)
Chicago Folio – Finals rolling in.
Mummy 2 (KS) – Ready to roll.
City of the Towered Tombs – Contracted.
Let the Streets Run Red – Figuring out probable page count.
CtL Oak Ash and Thorn – Awaiting artnotes.
Scion Mythical Denizens – Contracted.
Deviant
Yugman's Guide to Ghelspad
Vigil Watch
In Layout
They Came from Beneath the Sea! – Knocking through chapters.
Trinity Continuum Aeon: Distant Worlds
VtR Spilled Blood
Pirates of Pugmire
Proofing
Memento Mori
Dark Eras 2 – Adding my comments to first dev pass.
Trinity Continuum Aeon Jumpstart
Trinity RMCs
Geist 2e Screen – At WW for final approval.
At Press
Trinity: In Media Res – PoD proofs coming.
V5: Chicago – Printing.
Aeon Aexpansion – PoD proofs ordered.
W20 Art Book – On sale Wednesday on DTRPG.com.
W20 Auspice Gift Cards deck – PoD proofs ordered.
Geist 2e (Geist: The Sin-Eaters 2nd Edition) – Getting print files ready.
DR:E – Getting print files ready.
DRE Screen – Getting print files prepped.
C20 Cup of Dreams – Proof PoD ordered.
DR:E Threat Guide – Helnau's Guide to Wasteland Beasties – errata gathering.
M20 Book of the Fallen – Backer PDF going out this week.
---
Today's Reason to Celebrate!
Yesterday was the birthday of Jeremy Brett, born Peter Jeremy William Huggins, and he would have been 86 years old this year. And while I am no expert on the character, like my friend Eddy Webb is, Brett was, in my opinion, the greatest portrayer of Sherlock Holmes ever. From his bio: "Brett was obsessed with bringing more passion to the role of Holmes. He introduced Holmes' rather eccentric hand gestures and short violent laughter. He would hurl himself on the ground just to look for a footprint, he would leap over the furniture or jump onto the parapet of a bridge with no regard for his personal safety." I can't to this day read the stories without hearing his voice as the voice of Holmes.