Chicago and The Man [Monday Meeting Notes]
Normally, I leave the "celebrations of the lives of those who passed" to the Today's Reason to Celebrate section at the very end of this blog. But in this case, I need to say just a little something about Stan "The Man" Lee, who died today at 95.
People have a lot of thoughts and feelings about Stan. I'm not going to wade into whether he created or wrote which parts of the Marvel Universe. The fact is, having worked on a lot of creative projects, it is very hard to realistically divide up anything creative you do with others.
Even Stan and Jack Kirby wobbled back and forth over the years when they described who was responsible for what. What is undeniable is that his influence over the growth of Marvel, and the juggernaut of iconic and lasting characters that it is, was huge.
His writing, editing, even art direction, were all part of creating those characters and those stories. For me, though, I got into Marvel comics after the birth of Marvel, after his name was on just a crazy number of comic book titles. Not that I didn't go back and collect and love the comics that came out the decade before. And still do, for that matter. There was a palpable difference between the comics with Lee and Kirby, or Lee and Ditko, in the credits, and any others at that time, even within Marvel itself.
And let me say, visually Kirby was simply a genius. When he was doing the art, there's no telling what is on the next page but just getting to see it is an exciting experience. And Steve Ditko was absolutely a brilliant artist. My appreciation for Stan doesn't dim my love and appreciation for their artistry.
For me, though, Smilin' Stan was the face for the company creating the comics I loved. Every month in Stan Lee's Soapbox, he'd talk right to me – sometimes about the Great New Things! Marvel was doing, the fun in the "bullpen", and sometimes about his college lectures, or the state of the biz, or the state of the world. For an antisocial misfit, it was a window into a gang of people in the real world actually writing and drawing in the real world the way I wanted to.
Maybe we'd call him Marvel's Creative Director these days.
Certainly, I was inspired to start talking to our community in our WW Live Journal back in the day and now on these Monday Meeting Notes blogs because of how those Soapbox's made me feel. And I've tried to include what I learned from them in how we've communicated through the years Onyx Path has evolved and grown.
There's the overt stuff, the homages to Stan's delivery, like the silly monikers with everybody's names. Diamond and/or Dapper Dave Brookshaw can attest to how silly they are. And an Excelsior! here or there. But there are deeper things in there too.
Things that we also try and see come out through our projects, as well.
Don't talk down to your fans, and don't dumb down your communication or work either. Stan often talked about how readers would write in to Marvel with thanks for giving them new words to learn. Inclusion – Stan wanted everybody to love Marvel comics, and while he kept an eye on his audience and their interests and preferences, he kept OK-ing adding heroes and villains of all sorts to the roster.
Under Stan's eye, Marvel tried a lot of different things. A lot of times those books would fail to find an audience and would be cancelled. Formats, and characters and themes all were tried and went under. But sometimes, they'd take a chance and get a Conan the Barbarian, or a Star Wars comic license.
His was the push that got the first TV and movie versions of Marvel characters made. Crude, but they were the start. Spiderman does whatever a spider can, after all. The push that started the rock rolling that decades later exploded into the Marvel Cinematic Universe.
At Onyx Path, we also try and present our game worlds in a variety of media and formats. We try new takes on different settings, and try projects that aren't at all related to what we have already published. Not in a scattershot, just try something way, but in a creative way that flows with what we _can_ do and what we are excited about. In efforts to spread how cool our worlds are and the stories we can all tell in them.
That's what I honor Stan for. Not just for his stories – but for encouraging others for literally generations to get their own stories out there. Wherever there is.
RIP Stan.
Excelsior!
OK, that was The Man part, now for Chicago.
Obviously, I'm referring to our Chicago By Night Kickstarter for our very first Vampire 5th Edition project!  This is an Onyx Path project, and we're proud of the diverse creative team all weighing in on the parts of Chicago By Night that they know best. Whether that's the city itself, the characters both old and new, the Lasombra, chronicle hooks, or the V5 system, we think the team covers all the bases necessary to make this a book that contains a treasure trove of compelling and useful info.
The CbyN Kickstarter is going really well, headed towards 200% of our funding goal and over 1,235 backers as I write this and with the second half of the Kickstarter to go! We still have some great surprises left in terms of Stretch Goals and Add-ons, so we'll see what else we can do to make the second half even more awesome than the first!
Check out the links, including one to the writers' Q&A on the Gentleman Gamer YouTube channel, below in the Kickstarter section of The Blurbs!.
I mentioned Diamond Dave Brookshaw up above, so I'd be remiss if I failed to mention his interview on the Onyx Pathcast that dropped last Friday. Dave recounts how he got into writing for us, his efforts on Signs of Sorcery and Tome of the Pentacle, and also on Deviant and where they now stand. Then this week, the Terrific Trio take a deep dive into the Storypath System and why it is the greatest gaming system known to humanity!!!
As always, you can find the Onyx Pathcast on your favorite podcast venue, or here on PodBean: https://onyxpathcast.podbean.com/
Finally, Mighty Matt McElroy returned from the wilds of Game Hole Con with a report that the con was great and we are probably going to up our number of demo games as this year's not only all sold out, but folks were asking for more! Which is always great to hear.
Interest in Pugmire was huge once again, but even though it started as a D20 sort of show, there was a healthy amount of interest in our other games as well, so all-in-all we're very glad we attended once again. Like I said a few weeks ago, we're really looking at cons as places to spread the word about all the game lines we're working on, and this one paid off big that way!
Along those lines, Matt did mention that there was a fair bit on confusion about just what is going on with V5 and Chicago By Night, as in who owns what and is publishing what. So we made a handy chart you'll see more of as we're going to use it all over the place. Feel free to point your friends to it:
Up at the top are the game lines Onyx Path owns outright. The next line are the White Wolf game lines we license from White Wolf. Because of the way WW has the license set up, we are not the only folks with licenses to create World of Darkness projects, and WW created V5 and the Camarilla and Anarchs books themselves. The third line are our other licensed partners and the game lines we work on with them on.
Our terms in our contracts for licenses are pretty specific to the projects we are doing, so we really don't have any say as to who Rose Bailey hires for her other projects or what those projects are, for example, or how Eschaton Media creates their LARP rules for Dystopia Rising.
Hope that helps make things a bit more understandable.
You know what, that's a nice visual representation of our motto:
Many Worlds, One Path!
BLURBS!
KICKSTARTER:
ELECTRONIC GAMING: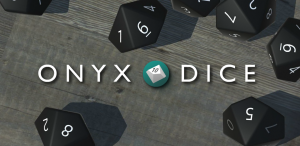 As we find ways to enable our community to more easily play our games, the Onyx Dice Rolling App is now live! Our dev team has been doing updates since we launched based on the excellent use-case comments by our community, and this thing is both rolling and rocking!
Here are the links for the Apple and Android versions:
http://theappstore.site/app/1296692067/onyx-dice
https://play.google.com/store/apps/details?id=com.onyxpathpublishing.onyxdice&hl=en
Three different screenshots, above.
And our latest, the dice for Werewolf: The Forsaken 2e:
ON AMAZON AND BARNES & NOBLE:
You can now read our fiction from the comfort and convenience of your Kindle (from Amazon) and Nook (from Barnes & Noble).
If you enjoy these or any other of our books, please help us by writing reviews on the site of the sales venue you bought it from. Reviews really, really help us with getting folks interested in our amazing fiction!
Our selection includes these fiction books:
OUR SALES PARTNERS:
We're working with Studio2 to get Pugmire out into stores, as well as to individuals through their online store. You can pick up the traditionally printed main book, the Screen, and the official Pugmire dice through our friends there!
https://studio2publishing.com/search?q=pugmire
And we've added Prince's Gambit to our Studio2 catalog: https://studio2publishing.com/products/prince-s-gambit-card-game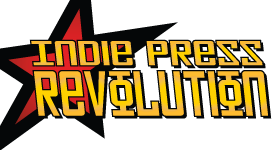 Looking for our Deluxe or Prestige Edition books? Try this link! http://www.indiepressrevolution.com/xcart/Onyx-Path-Publishing/
Here's the link to the press release we put out about how Onyx Path is now selling through Indie Press Revolution: http://theonyxpath.com/press-release-onyx-path-limited-editions-now-available-through-indie-press-revolution/
And you can now order Pugmire: the book, the screen, and the dice! http://www.indiepressrevolution.com/xcart/manufacturers.php?manufacturerid=296
DRIVETHRURPG.COM:
This Wednesday is Scarred Lands Day!
With:
The release of the Scarred Lands novel Vigilant – Through Shadows and Dreams Book One in PDF/physical book PoD/ and ePub versions on DTRPG and ePub versions on Amazon and the Nook store!
The release of the Scarred Lands Screen in PDF and PoD versions on DTRPG!
The release of a large version of the Scarred Lands Map on RedBubble!
And we hear there's going to be a companion book for the SL Screen released by Travis Legge on the Slarecian Vault community content site!
CONVENTIONS!
Rich, Lisa, Matt, Eddy, Dixie, Danielle, and other Onyx Path writers
and developers will be at PAX Unplugged in Philly, November 30th –
December 2nd running demos of Scion, Monarchies of Mau, Exalted, and
more!
http://unplugged.paxsite.com/
Start getting ready for our appearance at MidWinter this January in Milwaukee! So many demos, playtests, secret playtests, and Onyx Path Q&As you could plotz!
---
And now, the new project status updates!
DEVELOPMENT STATUS FROM FAST EDDY WEBB (projects in bold have changed status since last week):

First Draft (The first phase of a project that is about the work being done by writers, not dev prep)
C20 Novel (Jackie Cassada) (Changeling: the Dreaming 20th Anniversary Edition)

M20 The Technocracy Reloaded (Mage: the Ascension 20th Anniversary Edition)
M20 Victorian Mage (Mage: the Ascension 20th Anniversary Edition)
City of the Towered Tombs (Cavaliers of Mars)
Mummy: The Curse 2nd Edition core rulebook (Mummy: The Curse 2nd Edition)
Scion Ready Made Characters (Scion 2nd Edition)
Scion Jumpstart (Scion 2nd Edition)
Geist2e Fiction Anthology (Geist: The Sin-Eaters 2nd Edition)
Memento Mori: the GtSE 2e Companion (Geist: The Sin-Eaters 2nd Edition)
Pirates of Pugmire (Realms of Pugmire)
Distant Worlds (Trinity Continuum: Aeon)
Dragon-Blooded Novella #1 (Exalted 3rd Edition)
Redlines
Deviant: The Renegades (Deviant: The Renegades)
Night Horrors: Nameless and Accursed (Mage: the Awakening Second Edition)
Witch-Queen of the Shadowed Citadel (Cavaliers of Mars)
Heirs to the Shogunate (Exalted 3rd Edition)
Scion Companion: Mysteries of the World (Scion 2nd Edition)
Second Draft
Tales of Good Dogs – Pugmire Fiction Anthology (Pugmire)
Development
Hunter: the Vigil 2e core (Hunter: the Vigil 2nd Edition)

CofD Contagion Chronicle

(Chronicles of Darkness)
Night Horrors: Shunned by the Moon (Werewolf: The Forsaken 2nd Edition)
Lunars: Fangs at the Gate (Exalted 3rd Edition)
WoD Ghost Hunters (World of Darkness)
Trinity Continuum: Aberrant core (Trinity Continuum: Aberrant)
Oak, Ash, and Thorn: Changeling: The Lost 2nd Companion (Changeling: The Lost 2nd)

CofD Dark Eras 2

(Chronicles of Darkness)
Manuscript Approval:
V5 Chicago By Night (Vampire: The Masquerade)
Spilled Blood (Vampire: The Requiem 2nd Edition)
Wr20 Book of Oblivion (Wraith: The Oblivion

20th Anniversary Edition

)
Editing:
Signs of Sorcery (Mage: the Awakening Second Edition)
Aeon Aexpansion (Trinity Continuum: Aeon)
C20 Players' Guide (

Changeling: the Dreaming 20th Anniversary Edition

)
Dystopia Rising: Evolution (Dystopia Rising: Evolution)
M20 Book of the Fallen (Mage: the Ascension 20th Anniversary Edition)
Adventures for Curious Cats (Monarchies of Mau)
In Media Res (Trinity Continuum: Core)
Tales of Excellent Cats (Monarchies of Mau)
Post-Editing Development:
Ex Novel 2 (Aaron Rosenberg) (Exalted 3rd Edition)
Indexing:
ART DIRECTION FROM MIRTHFUL MIKE:
In Art Direction
Dystopia Rising: Evolution – Notes are out to artists.

Geist 2e

The Realm – Talking to Yihoung on the fulls.
Ex3 Monthly Stuff
Chicago By Night – KS moving along.
C20 Player's Guide – Contracted.

Aeon Aexpansion
They Came From Beneath the Sea! – Getting more KS art since we have a little time.
Lost 2e Jumpstart – Art contracted – sketches trickling in.
EX3 Lunars – Getting KS art.
Signs of Sorcery – Contracted.
Marketing Stuff
In Layout
M20: Gods and Monsters – With Josh.
Pugmire Roll of Good Dogs and Cats
Proofing
Scion Hero – Backer PDF is out, errata coming in.

Scion Origin – Corrections are in.
Ex3 Dragon Blooded
CtL2 Jumpstart – Adding in corrections.

Trinity Core

Trinity Aeon
At Press
Monarchies of Mau and Screen – And dice and buttons, all shipping to backers.
Wraith 20th – Printing the Deluxe interior, proofing cover this week(???).
Wraith 20 Screen – Printing.
Scion Dice – At Studio2.
Lost 2e Screen – Off to printer.
Scion Screen – Off to printer.
Changeling: The Lost 2e – Printing.
Fetch Quest – Files sent to printer, proof coming.
Exalted 3rd Novel – Out to backers, getting errata.

---
TODAY'S REASON TO CELEBRATE: 
"I used to be embarrassed because I was just a comic-book writer while other people were building bridges or going on to medical careers. And then I began to realize: entertainment is one of the most important things in people's lives. Without it they might go off the deep end. I feel that if you're able to entertain people, you're doing a good thing." – Stan Lee
'Nuff Said.