Definitely Defiantly Deviant [Monday Meeting Notes]
The Deviant: The Renegades Kickstarter launched last Thursday and we would have loved it to fund in 24 hours, but it was actually closer to 25. Possibly every backer was pranking us, but in the end it's cool- we did fund, we're gonna get this newest Chronicles of Darkness game into retail stores, and we're moving into building additional books with the Stretch Goals!
So basically, the Deviant KS is doing great! Come join us!
Links for the Deviant: The Renegades and the Creature Collection for Scarred Lands 5e Kickstarters are below in the Blurbs! section.
We have had some folks, who I'm guessing have not backed any of our last few KSs, write to tell us that they're taken aback by the listed international shipping costs. Yep, we are as miffed at those costs as you, and as I posted here a month or so back, we have chosen to go ahead and still ship internationally and post the costs, rather than stop shipping internationally as quite a few of our fellow TTRPG publishing have chosen for their KSs.
I figure it's better to let prospective international backers know the cost upfront so they can make the informed choice that makes the most sense to them.
Usually when I explain this, I also let folks know that behind the scenes we have tried and are continuing to explore alternative shipping options. With Deviant's KS, we are still using our previous methodology, but with the concurrently running Creature Collection for Scarred Lands 5e Kickstarter (also doing nicely, thank you!) you can see one of the options we're exploring.
In CC's case, we're working with Handiworks Games not just on the art and writing and design and Kickstarter for the book, but also with printers and fulfillment based in the EU. We'll have a bunch of books sent over to the US for those backers, and then we hope that costs to ship from the EU for our international backers will be more reasonable.
Like I say, it's an experiment that we think will work in a good way, but that's never a guarantee in the rapidly shifting cost-structures of international shipping. And we'll have to see if it is repeatable for other projects, too.
But enough about Kickstarter, let's talk about me.
Well, pretty much about how I spent my weekend, but it will circle back around to general topics about our hobby.
Have you ever had one of those time-frames where it seems that everybody you haven't been able to get together with all want to hang out at essentially the same time? Well, that's what happened to me, and for a twenty-four hour period I had three get-togethers (one was virtual) with old gaming buddies.
The first was an invitation from two high-school friends for dinner on Friday night which of course turned into talking about how my one buddy Johnny, aka Shithead the Dwarf, and I first met during our first D&D games as sophomores in HS. That's the gaming club where when we started, we had the first four little D&D booklets and were waiting for the fifth booklet, Blackmoor, to be released.
It just so happened that my English class (that's what we called Language Arts then, kids) had assigned me a journal to write, and in it I chronicled those first D&D adventures, so even now through the mists of time I can read all about how we'd stir through piles of mud with 10′ poles, and get attacked by 11 Stirges, and lose our Cleric to being swallowed by a Giant Frog.
The first few months we played with our very first DM, Robert, but then he had to get ready to graduate, and both Johnny and I stepped up as DMs. Johnny continued to run and play games until he graduated, and I did same but returned to our HS to run games for a couple of years since my art college wasn't that far away.
When Johnny came home for break, and later when he was on leave from the Navy, there was always a seat at our gaming table for him, and some of his "temp" characters lived on as famous NPCs. Which was easier because my setting, my D&D "world", has been the same since I first stepped up to DM as a sophomore.
(I share all this about my friend both for context and because I've known this guy for over 40 freaking years and that amount of time boggles my mind.)
And we weren't the only players who ran games too, most of our players did both – which makes me wonder what we could have done with Community Content sites for all of our many worlds? Getting into Dragon Magazine was some folk's goals, but if we could have published our stuff? Wow!
Of course, we probably would have needed the internet to make it happen, and we were just getting desk-top computers at that time!
BTW I just listened to the recording of our "What's Up With Onyx Path Community Content?" panel from Gen Con on the Onyx Pathcast from last Friday, so Community Content might be on my mind. It's a good panel if you're interested in exploring publishing your own material for our games, so check it out on Podbean or your favorite podcast venue.
Then, Saturday all day was board games with the old gaming crew from both HS and the college years: Elmer the Troll, Thock the four-armed well, Thock, D'Gr'Gr the Duergar, and Ish, the gender-neutral Deep Gnome jester.
Obviously, those are their character names (from one campaign I ran), but in real life they are old friends and we've tried to get together once a quarter to play games, or go to the movies, or whatever, and this was one of those occasions.
We played Terraforming Mars and Blackbeard, and had a fun time learning the former while grinding our teeth trying to figure out what the hell the rules were so desperately trying to say with Blackbeard. Granted, it was an old Avalon Hill game, but seriously, these things were contradictory in the same paragraph.
This is one of the reasons I take the errata phase of our Onyx Path games seriously – can the audience understand and implement your text in the way you intended when publishing it? It's sometimes hard to tell until you get it in front of that audience, so that phase for us gives us that feedback.
Then Saturday night, after our guests left, I raced upstairs to join our ongoing D&D 5e game on Roll20. It had been quite a while since we could get our schedules to line up (and of course it had to be this self-same day), and we were shifting from Justin running it to Oscar. So big change, although they had decided to keep our current characters and storyline with Oscar stepping in to add to our ongoing saga, and Justin could join in as a player.
So I had to play if I could swing it timing-wise. Turns out I could, and did, and a good time was had by all. What's really interesting is the contrast as I look at the playing experience Johnny and I were reminiscing about, and the one I had on Saturday night.
Still playing D&D (from 1e to 5e!), but there's our group doing collaborative world building as DMs. Not done by me and my HS friends in those early days; everybody was more about presenting THEIR world, that melange of influences and tropes that they wanted everyone to play in. The chance to tell the stories they wanted to tell. In a way, it was very personal, and it was how we all expected was just how it was done.
I do think part of opening up how and why we create and run our settings is the ensuing decades of game design that have experimented with more innovative ways to play. Not all the avenues that have been explored have worked long-term, but the accumulation of trying different things has enriched our hobby overall.
And, of course, there's the huge difference that we played on Roll20. We had players on the West Coast US and on the East Coast, and we've had players coming in from London, places in Canada, the EU, and Micronesia previously. Being able to pull your group together from all over the world is such a boon when I remember worrying if all of our group would make it just from all over Philadelphia for our weekly session.
What I'm saying with these comparisons, is it's a great time to be a table-top RPGamer!
Final thing about me – I'm going to do Inktober again this year. That's the challenge to do one drawing in ink every day for the entire month. Any kind of ink. Last year I depicted characters that were all from the MithraukoQuest storyline of my old game world. This time around I'll be doing characters and creatures that are part of the world, and from different gaming groups' adventures, that weren't part of the years the players fought against Count Mithrauko – so look out for my drawrings on social media.
All this, all these years of playing, and the years of reading genre fiction and comic books, the years of TV and movies, of studying fine art and graphics, all go together so I can decide what games we're publishing, and what seems like it'll play well at the table, be characterful and immersive, will look really cool, and have visual hooks like page layout and symbols – all of it comes to together and powers up my ability to make sure you have:
Many Worlds, One Path!
---
BLURBS!
---
Kickstarter!
Our Creature Collection Kickstarter for Scarred Lands 5e is skittering on creepy-crawly legs towards the next Stretch Goal to add more monsters – that the backers vote on – to the book! The first group of creatures to be added by backer voting are:
Flay Beast
Fleshcrawler
Gray Lancer
Hellfire Bloodshark
Iron Tusker
Love-Scorned Soul
Mist Murderer
Night Tyrant
This book was designed with amazing art by our friends at Handiwork Games, and they're running the Kickstarter for us on our brand-new Onyx Path Kickstarter page! https://www.kickstarter.com/projects/339646881/scarred-lands-creature-collection-for-5th-edition-rpg
And, we're running this Kickstarter, too!
The Deviant: The Renegades Kickstarter launched last Thursday and we funded in just a tad over 24 hours and are vengefully slamming through Stretch Goals now! https://www.kickstarter.com/projects/200664283/deviant-the-renegades-a-tabletop-roleplaying-game
---
Onyx Path Media!
This Friday's Onyx Pathcast features an interview with Red Moon Rising, one of our favorite actual play groups!
Go to https://onyxpathcast.podbean.com/ or to your favorite podcast venue!
This week should be the last one where the Onyx Path News goes directly onto YouTube, as soon, Matthew will be streaming directly to Twitch! In this week's news, Matthew discusses Deviant: The Renegades, Scarred Lands, Vengeance of the Shunned, freelance writer tips, and more! Check out this week's news here: https://youtu.be/Zf-YB2drW54
Speaking of Twitch, please follow our channel if you haven't already done so! Our schedule is filled with games including Vampire, Scarred Lands, TC: Aberrant, Pugmire, Scion, Mage: The Awakening, and Hunter: The Vigil, as well as videos on Storytelling advice! Visit www.twitch.tv/theonyxpath and give us a follow, and if you have an Amazon Prime membership and haven't already subscribed to a Twitch channel for free using it, just type Amazon Prime Twitch into Google and please use it on our channel! The first season of our Scion story is coming to a close this weekend, so thank you to David for running it, and please check out any parts you missed on our YouTube channel
Look forward to October, because we're going for a special Character Creation Month, where every Saturday we create characters for different games, including Scarred Lands, Deviant, Scion, and more! Remember to find us on Twitch!
Remember, if you miss any content on our Twitch channel, some of it finds its way to our YouTube channel here: www.youtube.com/user/theonyxpath Don't forget though, that some of that content is Twitch exclusive or belongs to the Storytellers running their games, so don't miss out and remember to follow us!
The ENnie award winning Red Moon Roleplaying continue their actual play of The Sacrifice, from V5 Chicago by Night, with Klara Herbol as the Storyteller and Matthew Dawkins as a player! Please check them out on www.redmoonroleplaying.com
This week, the Story Told Podcast have created a Geist: The Sin-Eaters 2nd Edition primer: http://thestorytold.libsyn.com/episode-36-geist-the-sin-eaters-2nd-edition-primer
And here's the newest Occultists Anonymous content right here, for you Mage: The Awakening fans:
Episode 45: Get Out Within the lair of the Seers, the cabal strikes while they still have an advantage. Mage-on-Mage combat! The most harrowing experience the cabal has had yet, threatening mind and body. https://youtu.be/kvTU3Wp8KEs
Episode 46: A Deal Is Struck The cabal recovers from battle and deals with the decision Wyrd made without consulting Songbird or Atratus. Emotions are ragged but there is still Mysteries residing in Lynnewood Hall.https://youtu.be/o5HR_Oj3cjk
If you've not been keeping up with our TC: Aberrant actual play, please do give it a look here on our YouTube channel! Collateral Damage is a superb way to introduce yourself to the Trinity Universe through an Aberrant lens: https://youtu.be/WFBBZrUZVkE
And here's Paws & Claws, our Pugmire actual play! Lots of content for you to watch and interact with: https://youtu.be/ga7wb3ESdEA
It's been a while since we last promoted them, but Devil's Luck Gaming are embarking on Season 3 of their Scarred Lands pirates campaign. As one of the best actual play shows around, do yourself a favour and start watching from Season 3. You will not regret it: https://www.twitch.tv/DevilsLuckGaming
Drop Matthew a message via the contact button on matthewdawkins.com if you have actual plays, reviews, or game overviews you want us to profile on the blog!
Please check any of these out and let us know if you find or produce any actual plays of our games!
---
Electronic Gaming!
As we find ways to enable our community to more easily play our games, the Onyx Dice Rolling App is live! Our dev team has been doing updates since we launched based on the excellent use-case comments by our community, and this thing is awesome! (Seriously, you need to roll 100 dice for Exalted? This app has you covered.)
---
On Amazon and Barnes & Noble!
You can now read our fiction from the comfort and convenience of your Kindle (from Amazon) and Nook (from Barnes & Noble).
If you enjoy these or any other of our books, please help us by writing reviews on the site of the sales venue from which you bought it. Reviews really, really help us get folks interested in our amazing fiction!
Our selection includes these fiction books:

---
Our Sales Partners!
We're working with Studio2 to get Pugmire and Monarchies of Mau out into stores, as well as to individuals through their online store. You can pick up the traditionally printed main book, the screen, and the official Pugmire dice through our friends there! https://studio2publishing.com/search?q=pugmire
We've added Prince's Gambit to our Studio2 catalog: https://studio2publishing.com/products/prince-s-gambit-card-game
Now, we've added Changeling: The Lost 2nd Edition products to Studio2's store! See them here: https://studio2publishing.com/collections/all-products/changeling-the-lost
Scarred Lands (Pathfinder) books are also on sale at Studio2, and they have the 5e version, supplements, and dice as well!:
https://studio2publishing.com/collections/scarred-lands
Scion 2e books and other products are available now at Studio2: https://studio2publishing.com/blogs/new-releases/scion-second-edition-book-one-origin-now-available-at-your-local-retailer-or-online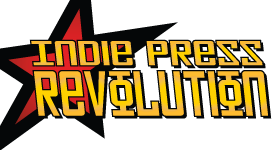 Looking for our Deluxe or Prestige Edition books? Try this link! http://www.indiepressrevolution.com/xcart/Onyx-Path-Publishing/
And you can order Pugmire, Monarchies of Mau, Cavaliers of Mars, and Changeling: The Lost 2e at the same link! And NOW Scion Origin and Scion Hero are available to order!
As always, you can find most of Onyx Path's titles at DriveThruRPG.com!
---
On Sale This Week!
This Wednesday, we're releasing the EX3 Dragon-Blooded Screen PDF and two more of our monthly Adversaries of the Righteous!
---
Conventions!
Save Against Fear: October 12th – 14th
GameHoleCon: October 31st – November 3rd
PAX Unplugged: December 6th – 8th

2020: Midwinter: January 9th – 12th
---
And now, the new project status updates!
DEVELOPMENT STATUS FROM EDDY WEBB (projects in bold have changed status since last week):
First Draft (The first phase of a project that is about the work being done by writers, not dev prep)
Exalted Essay Collection (Exalted)
Dragon-Blooded Novella #2 (Exalted 3rd Edition)
Exigents (Exalted 3rd Edition)
Many-Faced Strangers – Lunars Companion (Exalted 3rd Edition)
Player's Guide to the Contagion Chronicle (Chronicles of Darkness)
Contagion Chronicle Jumpstart (Chronicles of Darkness)
N!ternational Wrestling Entertainment (Trinity Continuum: Aberrant)
Creating in the Realms of Pugmire (Realms of Pugmire)
Redlines
Tales of Aquatic Terror (They Came From Beneath the Sea!)
Kith and Kin (Changeling: The Lost 2e)
Crucible of Legends (Exalted 3rd Edition)
Contagion Chronicle: Global Outbreaks (Chronicles of Darkness)
M20 Victorian Mage (Mage: the Ascension 20th Anniversary Edition)
Second Draft
Tales of Good Dogs – Pugmire Fiction Anthology (Pugmire)
Across the Eight Directions (Exalted 3rd Edition)
One Foot in the Grave Jumpstart (Geist: The Sin-Eaters 2e)
Scion: Demigod (Scion 2nd Edition)
Terra Firma (Trinity Continuum: Aeon)
Wraith20 Fiction Anthology (Wraith: The Oblivion 20th Anniversary Edition)
Yugman's Guide to Ghelspad (Scarred Lands)
Vigil Watch (Scarred Lands)
Pirates of Pugmire KS-Added Adventure (Realms of Pugmire)
Lunars Novella (Rosenberg) (Exalted 3rd Edition)
Development
M20 The Technocracy Reloaded (Mage: the Ascension 20th Anniversary Edition)
Heirs to the Shogunate (Exalted 3rd Edition)
City of the Towered Tombs (Cavaliers of Mars)
TC: Aeon Jumpstart (Trinity Continuum: Aeon)
Mummy: The Curse 2nd Edition core rulebook (Mummy: The Curse 2nd Edition)
Masks of the Mythos (Scion 2nd Edition)
TC: Aberrant Reference Screen (Trinity Continuum: Aberrant)
Titanomachy (Scion 2nd Edition)
Trinity Continuum Jumpstart (Trinity Continuum Core)
Monsters of the Deep (They Came From Beneath the Sea!)
Manuscript Approval
Mythical Denizens (Creatures of the World Bestiary) (Scion 2nd Edition)
Scion: Dragon (Scion 2nd Edition)
Legendlore core book (Legendlore)
Post-Approval Development
Trinity Continuum: Aberrant (Trinity Continuum: Aberrant)
Deviant: The Renegades (Deviant: The Renegades)
WoD Ghost Hunters (World of Darkness)
Scion LARP Rules (Scion)
Cults of the Blood Gods (Vampire: The Masquerade 5th Edition)
Editing
Lunars: Fangs at the Gate (Exalted 3rd Edition)
Hunter: The Vigil 2e core (Hunter: The Vigil 2nd Edition)
City of the Towered Tombs (Cavaliers of Mars)
Let the Streets Run Red (Vampire: The Masquerade 5th Edition)
W20 Shattered Dreams Gift Cards (Werewolf: The Apocalypse 20th)
Geist 2e Fiction Anthology (Geist: The Sin-Eaters 2nd Edition)
Oak, Ash, and Thorn: Changeling: The Lost 2nd Companion (Changeling: The Lost 2nd)
Dragon-Blooded Novella #1 (Exalted 3rd Edition)
Scion Companion: Mysteries of the World (Scion 2nd Edition)
Post-Editing Development
Chicago Folio/Dossier (Vampire: The Masquerade 5th Edition)
TC: Aeon Ready-Made Characters (Trinity Continuum: Aeon)
W20 Art Book (Werewolf: The Apocalypse 20th)
Night Horrors: Nameless and Accursed (Mage: the Awakening Second Edition)
Indexing
Geist 2e (Geist: The Sin-Eaters 2nd Edition)
Dystopia Rising: Evolution core (Dystopia Rising: Evolution)
---
ART DIRECTION FROM MIKE CHANEY!
In Art Direction
Contagion Chronicle
Trinity Continuum: Aberrant
Hunter: The Vigil 2e – Sam on the fulls.
Ex3 Lunars – Contracted. More sketches coming in.
TCfBtS!: Heroic Land Dwellers – LeBlanc on this.
Night Horrors: Nameless and Accursed
Ex3 Monthly Stuff
Trinity RMCs – Contracted.
Cults of the Blood God (KS) – Contracted.
Chicago Folio – Sending contracts and art notes out.
Mummy 2 (KS) – Characters being worked on, fulls next.
Memento Mori – Contracted.
City of the Towered Tombs – Contracted.
In Layout
They Came from Beneath the Sea!
Dark Eras 2 – Files with Aileen
Trinity Continuum Aeon: Distant Worlds
VtR Spilled Blood – In progress.
DR:E Threat Guide – Helnau's Guide to Wasteland Beasties
W20 Art Book
DRE Screen
Geist 2e Screen
Proofing
C20 Cup of Dreams
M20 Book of the Fallen – PDF back to Phil for review.
DR:E Jumpstart – Sent to Eschaton for approval.
At Press
Trinity Core Screen – At Studio2.
TC Aeon Screen – At Studio2.
Trinity: In Media Res – PoD proofs coming.
Trinity Core – Printing. PoD proofs ordered.
Trinity Aeon – Printing. PoD proofs ordered.
V5: Chicago – Files sent to printer.
Aeon Aexpansion – Backer PDFs out, errata.
CoM – Witch Queen of the Shadowed Citadel – Backer PDF out to backers, errata gathering.
Signs of Sorcery – PoD proofs ordered.
---
Today's Reason to Celebrate!
And so we now are in Autumn! Falling into fall! Let's celebrate the season that starts today where things get really colorful and then die! (OK, nature is just sleeping…really.) And Saturday was, I hear, Batman Day, which works well, especially if you recall the first drive in the Batmobile to the Batcave in Tim Burton's Batman with the low angle shot up the road with swirling dead autumn leaves in the car's wake. Lovely, just like the season.