Doggies & Draculas 5e [Monday Meeting Notes]
Pretty funny headline, isn't it?
But what if it wasn't? What if I was serious?
What even does that headline mean? It's actually pretty ambiguous and could be interpreted a few different ways.
Like, is it as the art suggests and we're adding vampires to Pugmire? It could mean that – after all, Pugmire is actually run with a modified D&D5e rule set. And that Count Strahd stuff is pretty popular…
…and Pugmire's Early Access version came out six years ago this coming Thursday, so the first edition is getting a little long in the tooth!
Did you think that, when you read the headline? What was your gut reaction?
BUT, it could also mean that we were going to take the Pugmire concept, but for Vampire: The Masquerade 5e. That's a 5e, too, isn't it? Clan Pekeferatu? They drink blood and sniff butts, but in a very artistic and mood-drenched way.
A Hound I am, lest a Hound I become…
And we did do a more classic vampire Tasty Bit(e) with Dracula himself in They Came From Dracula's Tomb! – available as a PDF on DTRPG! So that's a precedent right there!
Was that where you thought the headline was going? How did you feel about that direction?
OR, what if it was a merging of V5 with the D&D5e rules engine, no doubt designed that way in order to align several of our game lines (Pugmire, Vampire, who knows what could be next) with the industry 800 pound gorilla and all of its fans?
Did any of you go right to that when you saw the headline? Did you laugh, or groan, or swear eternal vengeance on all who could have concocted such an abomination?
I mean, I could see any of the above reactions, really. But big picture, I'm just riffing here.
Just, whatdyacall, speculatin'.
It's a riff inspired by the recent teaser announcement from Cubicle 7 that they are going to publish a D&D5e version of their Doctor Who RPG called Doctors & Daleks (I mean, I think that's the actual title – it was a very limited amount of info, like all teasers). There was such a negative reaction on social media that the designers felt they needed to defend themselves.
Really sorry the team over there felt like they needed to do that, and we certainly have been through similar situations over here in Onyx Path central!
In fact, one of the reasons I used Pugmire in the headline was because our announcement at the "What's Up with Onyx Path?" panel at GenCon that revealed we were working on Pugmire was met with several black-clad, clan pin wearing, folks standing up quite dramatically and stalking out of the panel – very obviously pissed off. We were the White Wolf guys and how dare we do a "funny" game?
We really didn't get a lot of flack for the system, nor for Scarred Lands – which has always been linked to d20 systems anyway – or for Legendlore. I mean there were grumblings related to rules preferences, but that's par for the course. Maybe we just got lucky, and if we changed Scion to 5e instead of Storypath, we'd get hammered on Twitter too.
Who the hades knows?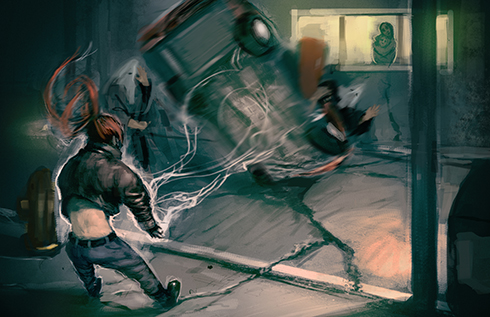 I do know that D&D's dominance in this industry has been a thing, in varying degrees, since the 70s. We were aware of it when we started White Wolf in the early 90s – we had to hit a critical mass where we started getting a fan base brought in by other WW fans, but before that it was a given that our audience were players who moved away from D&D.
Describing what we do as publishers is still made far easier by saying we "create and publish tabletop roleplaying games, like D&D". It's the xerox or kleenex of TTRPGs. People get the idea with that description. Once in a while, I'll get a reaction by bringing up WoD or Vampire, but that's a lot rarer. Sure, it's frustrating, but we make the reference and move into whatever we were discussing because it is what it is.
Now maybe, that'll change – again – and maybe there's different strategy for changing that audience imbalance so that more games and systems and settings get played by more people. Does a Doctor Who 5e game extend the imbalance or chip away at it by exposing another whole audience to Cube 7's other games that they wouldn't have known about otherwise because of D&D being the "brand name" for our hobby?
Again, I don't know, and who could with such absolute certainty as to then rail against the creators who are taking a shot and making an effort?
So if a company looks at where they are and the audience they have and sees a way to extend their audience, that's a decision they have to make. I don't have their info, or business model, so I'm just curious as to how they'll adapt Doctor Who, which I love, to 5e. As a fan of Doctor Who, as a player of 5e, as a game creator and publisher – I want to see how things roll out.
The Sermon is Over, the Meeting Notes Commence:
First, we took a look at the M20 Lore of the Traditions KS, which almost hit 400% funding, and overall did really well for us and started the year with a bang! We cleared enough Stretch Goals to create two new M20 books, which is fabulous news!
In fact, we were this morning OK'd by Paradox to create and crowdfund another M20 supplement, but I can't tell you our plans with that book just yet.
Along the same lines, we had a fair amount of discussion about our Kickstarter schedule and how we're seeing the rest of the year, starting with a special Double Feature Event!
They Came From [CLASSIFIED]! and They Came From the Cyclops's Cave! will be our next crowdfunded campaign, probably on Kickstarter. More on that as we get things finalized, but I can tell you now you're gonna love the trailer for the Double Feature!
We're going into the last week of February, which means it's the last week for our celebration of 10 years of creating WoD 20th Anniversary Editions! This week our 10% Sale is for M20 projects – but again, not the most recent as that just doesn't seem right to us.
And as it's the last week, we're dropping the sale price at IPR for those Deluxe WoD20 editions they still have to 50%! Links for these sales are below in our Sales Partners section of The Blurbs.
This Friday, the Pathcast has a fascinating designers' round-table featuring Werewolf: The Apocalypse 20th, so step into the Umbra and listen to their Moot!
Sorry, I was transformed for a moment there…
Next week is actually the last day of February, so I'll be peering forward into March and letting you know all about the festivities for the game line we'll be celebrating next month!
Finally, I'd like to welcome another editor to Dixie's fantastic crew: Reginald Pewtey. We know his experience as a chartered accountant will stand him in good stead for the detail-oriented and exciting realm of TTRPG editing! Great to have you onboard for the next:
Ten Years, Many Worlds, One Path!
---
BLURBS!
---
Kickstarter!
Our next crowdfunding campaign will be a very different and very daring Double Feature Event! Come see They Came from the Cyclops's Cave! and They Came From [CLASSIFIED]! for the first time, together on the big screen! More news when we have it!
---
Onyx Path Media!
This week: A Werewolf: The Apocalypse 20th Anniversary Edition Roundtable. In which Matthew is joined by Cat Evans, Hiromi Cota, Leath Sheales, and Michele Masala to talk about Werewolf: The Apocalypse 20th Anniversary Edition, in particular W20 Apocalyptic Record and W20 Howls of Apocalypse.
As always, this Friday's Onyx Pathcast will be on Podbean or your favorite podcast venue! https://onyxpathcast.podbean.com/
Onyx Path Media now has its own blog on Tuesdays! We'll continue posting our highlight of the week here, but Tuesday will be the day to visit if you want to catch up on actual plays, interviews, deep dives, and other assorted Onyx Path media!
Please check out our attached media schedule for the impressive number of videos on our Twitch channel this week! In particular, keep those eyes open for our Storypath Showcase, where we give an excellent profile of our various Storypath games and how to play them!
MEDIA HIGHLIGHT OF THE WEEK:
Simulacra Studios has been producing so many fantastic episodes in their Aberrant series over the last year, but if you missed them, do not fret: They've just started a new season, perfect to hop onto! If you want to know how Aberrant plays, here's where to check it out with the start of they "Hey Jealousy" arc: https://youtu.be/ZUs0hQKrZic
The Onyx Path News goes live every single week to discuss recent and upcoming releases, dive into some of our most anticipated books, and answer questions from the audience. You can find it on our YouTube channel (click the bell to be informed when we go live!) but if you missed last week's episode, here it is: https://youtu.be/m6xjxJ2gQLM
Come take a look at our YouTube channel, youtube.com/user/theonyxpath, where you can find a whole load of videos of actual plays, dissections of our games, and more. Please subscribe and click the bell icon if you want to be notified whenever new news videos and uploads come online!
---
Virtual Tabletop!
The first of our official sheets designed for Foundry VTTis now available!
As they say:
Direct Link: https://foundryvtt.com
"Foundry Virtual Tabletop is a self-hosted roleplaying
platform with support for hundreds of game systems with modern
features and a developer-friendly API. Foundry VTT is a one-time
purchase where your players connect for free using a web browser."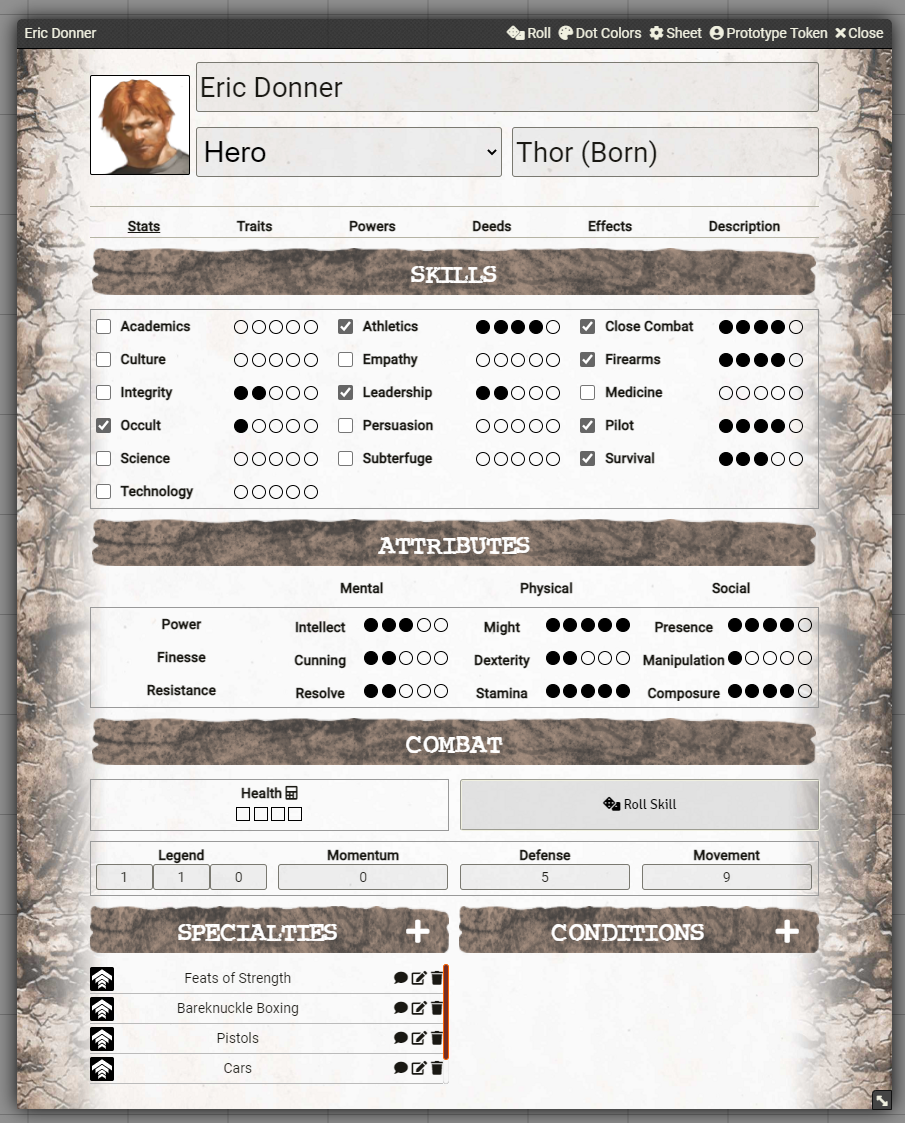 We're offering first the character sheet for Scion Origin and Hero, featuring:
A whole platform as a new place for Storyguides and Players
Fully integrated and up to date character sheet
Familiar to users of the paper sheet
Handles all needed rolls
Officially created and supported
More VTT offering and projects will be arriving this year!
A Quantum Leap (A Trinity Continuum: Jumpstart),The Adventures of Teen Tomorrow (A Trinity Continuum: Aberrant Jumpstart),Quantum Entanglement (A Trinity Continuum: Aeon Jumpstart),are all on Astral TableTop.
Also on Astral TableTop is the Secret of Vinsen's Tomb for Realms of Pugmire!
Check out Astral TableTop for two free projects: Scion 2E: A Light Extinguished and Scarred Lands: Gauntlet of Spiragos and this Dagger of Spiragos module for sale: https://www.drivethrurpg.com/product/336406/Dagger-of-Spiragos-5e–Astral-VTT
On DrivethruRPG, here is the main filter for all of our current VTT content:

https://www.drivethrurpg.com/browse/pub/4261/Onyx-Path-Publishing?filters=0_0_0_45317_0
A few highlights of our platform agnostic DTRPG content:

https://www.drivethrurpg.com/product/309127/Scarred-Lands-Creature-Collection-VTT-Token-Pack
https://www.drivethrurpg.com/product/317690/Trinity-Continuum-Hunt-for-the-Red-Widow-VTT
https://www.drivethrurpg.com/product/340327/Trinity-Continuum-Aeon-VTT-Tokens
https://www.drivethrurpg.com/product/311578/Scarred-Lands-VTT-Separation-Anxiety
https://www.drivethrurpg.com/product/311580/Scion-2e-VTT-Origin-Signature-Tokens
https://www.drivethrurpg.com/product/311579/Scion-2e-VTT-Hero-Signature-Tokens
---
Our Sales Partners!
We're working with Studio2 to provide our traditionally printed books out into your local game stores. Game stores can order via their usual distributors, and can also contact Studio2 directly. And individuals can check out our projects via the links below!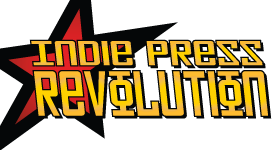 Looking for our Deluxe or Prestige Edition books, dice, and screens? Try this link! http://www.indiepressrevolution.com/xcart/Onyx-Path-Publishing/
Now in honor of this being the last week of our month-long salute to WoD20: 50% Off deluxe WoD20th Anniversary books and screens at IPR is running now: https://www.indiepressrevolution.com/xcart/Deals-and-Specials/

As always, you can find Onyx Path's titles in PDF and PoD versions at DriveThruRPG.com!
M20 PDFs will be 90% off on DTRPG this week:
https://www.drivethrurpg.com/browse/pub/4261/Onyx-Path-Publishing/subcategory/8329_20645/Mage-20th-Anniversary
Amazon and Barnes & Noble!
You can now read our fiction from the comfort and convenience of your Kindle (from Amazon) and Nook (from Barnes & Noble).
Check out the Trinity Continuum: Aeon novella Dawn in the Kindle store starting this Wednesday!
---
On Sale This Week!
This month's Tasty Bit is the Trinity Continuum: Polyphemus PDF going on sale on DTRPG this Wednesday!
Polyphemus is a secret cooperative project tasked with investing the strange flux events buried in the secret pockets of our world. These strangely out-of-time investigators step out of the shadows to join with the other Allegiances of the Trinity Continuum.
This new Allegiance is designed for use with the Trinity Continuum Core Rulebook.
Remember: the Pre-Order page for Trinity Continuum: Assassins is open on DTRPG! https://www.drivethrurpg.com/product/379041
---
Conventions!
Because dates for physical conventions are subject to change due to the current COVID-19 outbreak, we don't yet have a list of upcoming physical conventions. Instead, keep an eye out here for more virtual conventions we're going to be involved with!
Right now, we're planning our first plans for the 3rd Onyx Path Virtual Con later this year. Can we pull it all together a third time? Wait and see!
---
And now, the new project status updates!
Our full list of projects will be available monthly on our blog! Check out January's full list report here: http://theonyxpath.com/the-all-new-all-different-release-roundup-january-2022/
Development Status from Eddy Webb!
(Here are the projects that moved to the next stage of production):
First Drafts
TC: Anima – Anima Jumpstart – Cascade
TC: Anima – Anima Jumpstart – Terra Surge
Eddy: Yes, that's right – we decided to make two jumpstarts for TC: Anima – one centered on Cascade, and one centered on Terra Surge. I'm looking forward to seeing how they turn out!
They Came From…! – They Came From CLASSIFIED! Quip, Cinematic, Twist, and Fiendish Plot Cards
They Came From…! – They Came From the Cyclops's Cave! Quip, Cinematic, Fantastic Settings, and Fiendish Plot Cards
Development
They Came From – They Came from Beyond the Grave! Quip and Cinematics Cards
They Came From – They Came from Camp Murder Lake! Quip, Cinematics, and Twist Cards
Matthew: Due to popular demand, we'll be releasing a separate card set for Camp Murder Lake!
Editing
They Came From – (Tasty Bit) They Came from Karstein's Cabinet of Curiosities!
Matthew: If you're a fan of Tales from the Crypt and other such wonderful, horrifying anthologies, you'll enjoy this upcoming release. Every item in Karnstein's store has a tale, each one has powers you can use in your game, and some even have monsters attached!
Scion – (Tasty Bit) So Now You're a Hero
Eddy: Tasty bits are moving ahead! I'm trying to get a little ahead of the game, so Mike isn't slammed with layout requests right before release.
Post-Editing Development
TC: Aberrant – Proteus Nova Compendium
Eddy: Happy to see this project moving ahead! This was a stretch goal from the TC: Aberrant Kickstarter, so I'll be chatting with the developer about it once he's had a chance to review the edits
---
Art Direction from Mike Chaney!
In Art Direction
Crucible of Legends – Artnotes in progress.
Novas Worldwide – Fulls AD'd… getting the rest of it wrapped up.
TC Aether – Answering multiple emails on Shen Fei about references.
SCION Masks of Mythos
SCION Dragon 
In Layout
TCFBTG Tales of Depravity – KMJ sending stuff in…
Proofing
Squeaks in the Deep – Wrapping up corrections. And just waiting on Pat's last piece. The two additional halfs we tacked on in proofing are in progress.
TC Assassins –Should have that missing piece in by end of this month.
HTV 2 Screen
At Press
M20 Technocracy Reloaded – Deluxe shipping to fulfillment soon.
Mummy 2e – Shipping to fulfillment soon.
Mummy 2e Screen – At fulfillment shipper.
Deviant – Shipping to fulfillment soon.
Deviant Screen – At fulfillment shipper.
Technocracy Reloaded Screen – At fulfillment shipper.
TGFBtG! Screen – At fulfillment shipper.
WoD Ghost Hunters – Shipping to fulfillment soon.
WoD Ghost Hunters Screen – At fulfillment shipper.
Legendlore – KS book at fulfillment shipper, KS rewards shipping to start very soon.
Legendlore Screen – At fulfillment shipper, KS rewards shipping to start very soon.
TC: Aeon Novella: Meridian – PoD proof arrived.
They Came From Beyond the Grave! – KS book at fulfillment shipper.
Hunter: The Vigil 2e – PoD proof shipping.
TC Panopticon – Backer PDF out to KS backers.
TC: Prometheus Unbound – PoD files uploaded.
TCFGtG! Heroes in a World of Horror – PoD files uploaded.
They Came From Camp Murder Lake! – Errata being input.
TC: Polyphemus Tasty Bit – PDF on sale this Wednesday on DTRPG!
Trinity Continuum: Assassins pre-order is live on DTRPG.
---
Today's Reason to Celebrate!
Coincidentally, 22 years ago today the limited edition of Mage: The Ascension Revised was released – considering that we are starting the Mage 20th Anniversary Edition sale today! Not only the first use of the purple leatherette cover that we'd continue with Mage20, but it was included in a box set with the Art of Mage artbook, assembled and designed by yours truly! Truly, a magic(k)al time!