DR:E For You and Me! [Monday Meeting Notes]
Dystopia Rising: Evolution, that is!
As I mentioned last week, all this year we're celebrating Onyx Path's 10 year anniversary by focusing on a different one of our game lines each month. January is the month for Dystopia Rising: Evolution!
Here's a little background: I first began to be aware of Dystopia Rising, the live-action roleplaying experience, during a couple of conventions, including Midwinter, where, instead of vampires, folks were walking about in Road Warrior-esque costumes and armor. The contrast stood out and caught my attention. What was this whole Dystopia Rising thing? Fortunately, a bunch of live-action folk we knew were trying it and could fill me in, and so my curiosity was satisfied for the time being.
Sometime later, a few Onyx Path folks including myself sat down with DR's creators, just as a sort of "get to know ya" sort of thing. It's a low-stress way to get more familiar with other folks in gaming and see if there's common ground for collaboration or licensing, or whatever. (It was a group of meetings like this, except with a lot more alcohol, that led to the relationship between White Wolf and the up-and-coming, at that time, MMO creators at CCP.)
After we chatted internally, we thought that a license that allowed us to create a TTRPG that utilized their setting and was powered by the Storypath System would provide us with a lot of new options that weren't there in the settings we knew would use the same new system: Scion 2e and the Trinity Continuum game lines. A classic Post Apocalyptic world with zombies as an added bonus, and an existing gaming fan-base would give us a chance to explore new rules permutations while exposing a new group of players to what we could do.
We respected what the original creators had brought forth, sustained, and grew, and we enjoyed talking with them, both about the project and just to chat about other things as well, which is always a bonus for these sorts of collaborations. (Past tense is being used here as in the intervening years some of the original folks we talked with have moved on to other things).
Plus, we do still have an excellent relationship with the rest of the gang there! Which is great because the game line, led on our side by Eddie Webb, has really delivered the very cool things that appealed to us back in those original conversations. Additionally, Mirthful Mike got a chance to go all-out on the art direction and graphic design – featuring the wrecked and ruined, rusty and dusty, the living and the not-so-much. It's a gorgeous book, a fun and evocative read, and a version of the Storypath System with added rules to best evoke the DR:E setting and themes.
So, that's the background, and that's the book; now, how are we celebrating this week?
Online this week, we'll have two Twitch programs happening: Thursday @7pm EST we'll be featuring a Creators Round Table session where folks who worked on DR:E will have a chance to talk about what they've done, or are doing, on the game line – and why!
Then, on Saturday @5pm EST, Travis Legge will be running a DR:E one-shot actual play that you can catch to see how the game is played called Wasteland Wanderers. That sounds like good Fury Road-style fun!
The first DR:E 90%-off sale starts next Tuesday, the 18th, and will be for the DR:E core book all week, then the week after we'll feature the supplements at that same 10th Anniversary discount!
More to come celebrating Dystopia Rising: Evolution next week!
AND TEA FOR THREE (or more):
We talked about the Deluxe M20 Lore of the Traditions Kickstarter, which has been submitted for approvals. Very excited by this one, so please do check it out! In fact, you can sign up on this preKS page and we'll let you know automatically when the Kickstarter goes live! It could be as early as next week! https://www.kickstarter.com/projects/339646881/lore-of-the-traditions-for-the-mage-20th-anniversary-ttrpg
There are a bunch of sales that are happening right now, including this one on our Red Bubble store! As always, these are surprises to us, but this one timed out so I could give y'all a heads-up before it's over!
Now through January 16th save 35% on all our merch at our Redbubble shop with code REYOUNITED! Shirts, notebooks, stickers & more featuring designs and art from your favorite Onyx Path games! redbubble.com/people/theonyx…
Over at DTRPG, there's the massive New Year New Game Sale and a special Scion Bundle in addition to tons of our PDFs on sale! Links below in the BLURBS! section, which are helpful if you aren't used to how DTRPG works.

Some of our creators were at MAGfest (Music and Gaming Festival) over the weekend, where Neall Raemonn Price ran several panels, and they donated a bunch of our books for the charity auction benefiting Childsplay. A two book autographed set consisting of the Geist 2e and Changeling: The Lost 2e core books went for $230! Well done, everyone!
We finished our discussion on how to streamline the Project Progress run-down featured below every week, and I implemented those changes today. Now, I know we fear change, but please check this out and see how it actually works for you as we try it out for the next several weeks. We'll be providing a full listing of projects at the end of the month in a separate blog post so you can be reassured that a particular favorite hasn't disappeared!
What we intend is to use this new listing to actually comment on the progress rather than a huge list of projects which only shows when something moves, not how or why. We, like you, love these projects, and would like to give each one a bit more attention as they go through the steps of being created. And we'd like you folks to join in on that!
Finally, this coming Friday's Onyx Pathcast features a 10th Anniversary retrospective with our terrific trio interviewing some old guy! No wait, that's ME! Join us as we have a great time dissecting the good, the bad, and the wacky moments and projects that have been so much a part of the last:
Ten Years, Many Worlds, One Path!
---
BLURBS!
---
Kickstarter!
Thanks to everyone who pledged, and if you missed out…keep an eye out for TC: Anima on Backerkit and you can still get in on the fun!
Right now, we're submitting the campaign for the Mage 20th: Lore of the Traditions to the folks who need to approve it! Meanwhile, please sign up for this preKS page so we can automatically alert you when the KS goes live!
https://www.kickstarter.com/projects/339646881/lore-of-the-traditions-for-the-mage-20th-anniversary-ttrpg
---
Onyx Path Media!
This week: Special Onyx Path 10th Year Anniversary Episode where the trio interviews Onyx Path founder Rich Thomas and spend way too much time talking about whether the Queen is dead, but do manage to look back on a decade of Onyx Path. The highs and the controversies, the agony and the ecstasy!
As always, this Friday's Onyx Pathcast will be on Podbean or your favorite podcast venue! https://onyxpathcast.podbean.com/
Onyx Path Media now has its own blog on Tuesdays! We'll continue posting our highlight of the week here, but Tuesday will be the day to visit if you want to catch up on actual plays, interviews, deep dives, and other assorted Onyx Path media!
Please check out our attached media schedule for the impressive number of videos on our Twitch channel this week! In particular, keep those eyes open for our Storypath Showcase, where we give an excellent profile of our various Storypath games and how to play them!
MEDIA HIGHLIGHT OF THE WEEK:
Simulacra TV have just returned with the first episode of Aberrant: Atomic Youth's second season! You don't need to have watched the first season to jump in right here, to what is one of the most purely entertaining Trinity Continuum: Aberrant shows going. Start watching or listening to them now and steal their ideas for your own games! Here's S2E1: https://youtu.be/a9svCI3DTuI
Come take a look at our YouTube channel, youtube.com/user/theonyxpath, where you can find a whole load of videos of actual plays, dissections of our games, and more. Please subscribe and click the bell icon if you want to be notified whenever new news videos and uploads come online!
---
Virtual Tabletop!
The first of our official sheets designed for Foundry VTTis now available!
As they say:
Direct Link: https://foundryvtt.com
"Foundry Virtual Tabletop is a self-hosted roleplaying
platform with support for hundreds of game systems with modern
features and a developer-friendly API. Foundry VTT is a one-time
purchase where your players connect for free using a web browser."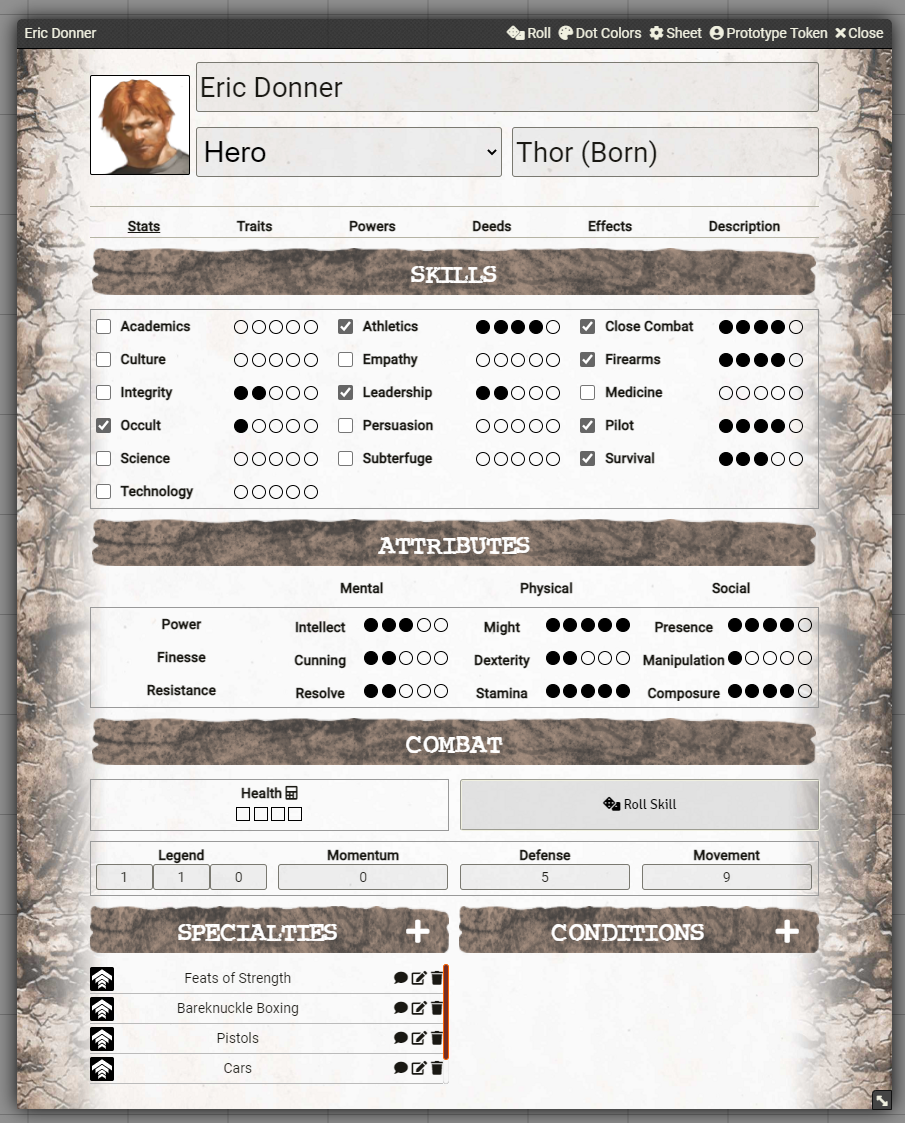 We're offering first the character sheet for Scion Origin and Hero, featuring:
A whole platform as a new place for Storyguides and Players
Fully integrated and up to date character sheet
Familiar to users of the paper sheet
Handles all needed rolls
Officially created and supported
More VTT offering and projects will be arriving this year!
A Quantum Leap (A Trinity Continuum: Jumpstart),The Adventures of Teen Tomorrow (A Trinity Continuum: Aberrant Jumpstart),Quantum Entanglement (A Trinity Continuum: Aeon Jumpstart),are all on Astral TableTop.
Also on Astral TableTop is the Secret of Vinsen's Tomb for Realms of Pugmire!
Check out Astral TableTop for two free projects: Scion 2E: A Light Extinguished and Scarred Lands: Gauntlet of Spiragos and this Dagger of Spiragos module for sale: https://www.drivethrurpg.com/product/336406/Dagger-of-Spiragos-5e–Astral-VTT
On DrivethruRPG, here is the main filter for all of our current VTT content:

https://www.drivethrurpg.com/browse/pub/4261/Onyx-Path-Publishing?filters=0_0_0_45317_0
A few highlights of our platform agnostic DTRPG content:

https://www.drivethrurpg.com/product/309127/Scarred-Lands-Creature-Collection-VTT-Token-Pack
https://www.drivethrurpg.com/product/317690/Trinity-Continuum-Hunt-for-the-Red-Widow-VTT
https://www.drivethrurpg.com/product/340327/Trinity-Continuum-Aeon-VTT-Tokens
https://www.drivethrurpg.com/product/311578/Scarred-Lands-VTT-Separation-Anxiety
https://www.drivethrurpg.com/product/311580/Scion-2e-VTT-Origin-Signature-Tokens
https://www.drivethrurpg.com/product/311579/Scion-2e-VTT-Hero-Signature-Tokens
---
Our Sales Partners!
We're working with Studio2 to provide our traditionally printed books out into your local game stores. Game stores can order via their usual distributors, and can also contact Studio2 directly. And individuals can check out our projects via the links below!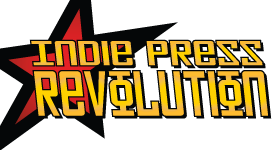 Looking for our Deluxe or Prestige Edition books, dice, and screens? Try this link! http://www.indiepressrevolution.com/xcart/Onyx-Path-Publishing/
As always, you can find Onyx Path's titles in PDF and PoD versions at DriveThruRPG.com!
Look out for the great discounts during the New Year, New Game Sale: https://www.drivethrurpg.com/rpg_newyear.php?manufacturers_id=4261
And this special Scion Bundle!: https://www.drivethrurpg.com/product/382502/Scion-2E-NYNG-2022-BUNDLE
Amazon and Barnes & Noble!
You can now read our fiction from the comfort and convenience of your Kindle (from Amazon) and Nook (from Barnes & Noble).
---
On Sale This Week!
OH THE HORROR! This Wednesday the crypt opens to reveal They Came From Beyond the Grave! In PDF and PoD versions on DTRPG!
In They Came from Beyond the Grave!, you play humans faced with the horrors of the supernatural. You'll find yourself pitted against vampires, werewolves, ghosts, and constructed critters, along with demons, slashers, and THE DEVIL HIMSELF. Adventures range from the one-shot exploration of a haunted house, to the multi-era play across the 19th century and 1970s. 
They Came from Beyond the Grave! contains a mix of serious threat, unmitigated ham, and nonsensical farce. We never tell you what is amusing and what is not, but we do provide the tools to make a seriously fun game incorporating all the elements of 1970s horror movies. This game provides rules for funny quips and amusing cinematics for incorporation in a story, along with dozens of special powers and story devices.
They Came from Beyond the Grave! uses the Storypath System, provided in full in the pages of this book!
They Came from Beyond the Grave! includes:
Five playable Archetypes — the Dupe, the Hunter, the Mystic, the Professor, and the Raconteur.
Rules for character creation and play, using the Storypath System fully detailed in this book.
Cinematic powers, such as the ability to tear through cheap sets, cut to black when everything is looking grim, and even cut to a montage to speed up play.
Quips to throw in at entertaining moments, giving your characters a chance at an award-winning scene, or at least one that makes it into the trailer.
Scores of monsters looking to hunt you down and make your lives miserable, from Dracula to Frankenstein's Monster.
Two ready-to-play scenarios, playable straight from the book.
Remember: the Pre-Order page for Trinity Continuum: Assassins is open on DTRPG! https://www.drivethrurpg.com/product/379041
---
Conventions!
Because dates for physical conventions are subject to change due to the current COVID-19 outbreak, we don't yet have a list of upcoming physical conventions. Instead, keep an eye out here for more virtual conventions we're going to be involved with!
While we won't be attending as a company, Eddy and a few more of our gang will be at Midwinter Convention in Milwaukee starting on Thursday this week. Seek them out if you are attending!
---
And now, the new project status updates!
Our full list of projects will be available monthly on our blog!
Development Status from Eddy Webb! (Projects in bold have changed status since last week.):
First Draft
(The first phase of a project that is about the work being done by writers, not dev prep.)
Scion – So Now You're a Hero (March 2022 Tasty Bit)
Eddy: This will be some advice on how to run scenes where Origin-level characters learn that they're the child of a god.
Second+ Draft
TC: Aberrant – Terat Novella
Eddy: It's looking cool! We talked about how one character connects to the plot, and clarified a few things.
Manuscript Approval
Chronicles of Darkness – The Contagion Chronicle: Global Outbreaks
Dixie: Looking forward to getting this one out! I always love getting new settings and character possibilities for games.
M20 Victorian Mage – Weird Wonders and Revolutionary Magick
Matthew: Hiromi's team on this one did amazing work creating Rotes and detailing the real revolutionary and war-torn nations and empires of the period. Here's hoping for a swift approval!
W20 – Howls of Apocalypse Scenario Book
Matthew: I've always wanted published chronicles for Werewolf 20, now here we are. Stories based on rage, tragedy, and family, respectively, with Skull Pigs and War Wolves an active part!
Post-Approval Development
Scion – Wild Hunt
Eddy: Approval went well! Only some minor comments, and one renamed thing.
Editing
TC: Aether – Aether Core Rulebook
Eddy: We had some discussion at the approval stage to focus the setting a bit more. That happened, and we're all happy with where it's going, too.
Post-Editing Development
Changeling: The Lost – Hollow Courts: CtL Novella Collection
Dixie: Implementing changes my editors have done is a perennial favorite, and I think the stories in this collection will be good fodder for CtL2e games!
---
Art Direction from Mike Chaney!
In Art Direction
M20 Victorian – AD'd.
Realms of Magic and Mystery – Rolling along.
TC: Assassin – Completely AD'd.
Legendlore: Legacies of the Earth – Art buy broken out.
Mage20 Lore of the Traditions (KS) – KS AD'd. Waiting on approvals.
TCFBtG! Monsters From the Crypt – Art notes broken out.
They Came From [CLASSIFIED]! and They Came From the Cyclops's Cave – First of Durwin's artwork in. Farri and Leblanc are working on the color fiction things… and I'm pinging Riley to make sure he's on schedule with the splats.
CtL2e: Kith and Kin – Awaiting amended art notes.
EX3 Exigents (KS) – Splat sketches in. Arranging for rest of the art.
TCFBtG! Tales of Depravity – Art notes broken out.
TC: Aberrant: Novas Compendium – I'm thinking about getting Gong to do the fulls for this… mainly as they did all the headshots. We are comboing up the stats and bios (because why wouldn't you….)
In Layout
HtV 2e Screen – Collage is done… I'm working on getting the layout for the screen and booklet done once I'm back in office.
Paranormalists Handbook – Got Gaydos's fulls in. Just need text.
Proofing
Hundred Devils Night Parade – Getting ready for PoD.
Aberrant VTT – Getting the Pog things over to Travis. I want to crank these out along with N!WE… and I;m gonna get him on the N!WE ones too.
TC: Prometheus Unbound – Making fixes.
TCFGtG! Heroes in a World of Horror – Got proof notes back.
At Press
M20 Technocracy Reloaded – Deluxe printing soon.
Mummy 2e – Printing soon.
Mummy 2e Screen – Printing.
Deviant – Printing soon.
Deviant Screen – Printing.
Technocracy Reloaded Screen – Printing.
TGFBtG! Screen – Printing.
WoD Ghost Hunters – Printing Soon.
WoD Ghost Hunters Screen – Printing.
Legendlore – Trad printed book files printing soon.
Legendlore Screen – Printing.
M20 Rich Bastards Guide – Waiting to order PoD proof.
TC: Aeon Novella: Dawn – PoD proof arrived.
TC: Aeon Novella: Meridian – PoD proof arrived.
They Came From Beyond the Grave! – Trad printing printing soon, PDF and PoD versions on sale Weds on DTRPG!
Trinity Continuum: Assassins pre-order is live on DTRPG.
Ghost Hunters Jumpstart and RMCs – Backer PDF garnering errata.
Dystopia Rising Evolution fiction: Exquisite Corpse – Backer PDF garnering errata.
They Came From Camp Murder Lake! – Waiting to order PoD proofs.
---
Today's Reason to Celebrate!
On this day in 2018 we released Beckett's Jyhad Diary for Vampire: the Masquerade 20th Anniversary Edition. In fact, Mirthful Mike had to fix the release page on a laptop at Midwinter Con that year! This book of setting and plot for Vampire: The Masquerade is available in PDF and POD via our partners at @DriveThruRPG drivethrurpg.com/product/225322…