Endless Ages excerpt 5: Polytechniou
This Halloween we're celebrating Vampire: The Masquerade's 25th anniversary with the Endless Ages fiction anthology, with stories covering every era from Vampire's 1st Edition through to the 20th Anniversary Edition.
We continue our journey with a preview of "Polytechniou" from author Lawerence Hawkins:
I was drawn to "Polytechniou" because it let me merge a lot of formative experiences of my youth. I got to meld my first time seeing an outside view of America with both my love of Vampire Revised and a sense that its diversity was good, but not quite where it could be. Every step was and is a step forward, so it's good to confront that world, shake it up a little, and find the story on the stage we're given. We're all outdated rebels and somebody's villain — it's important to consider that.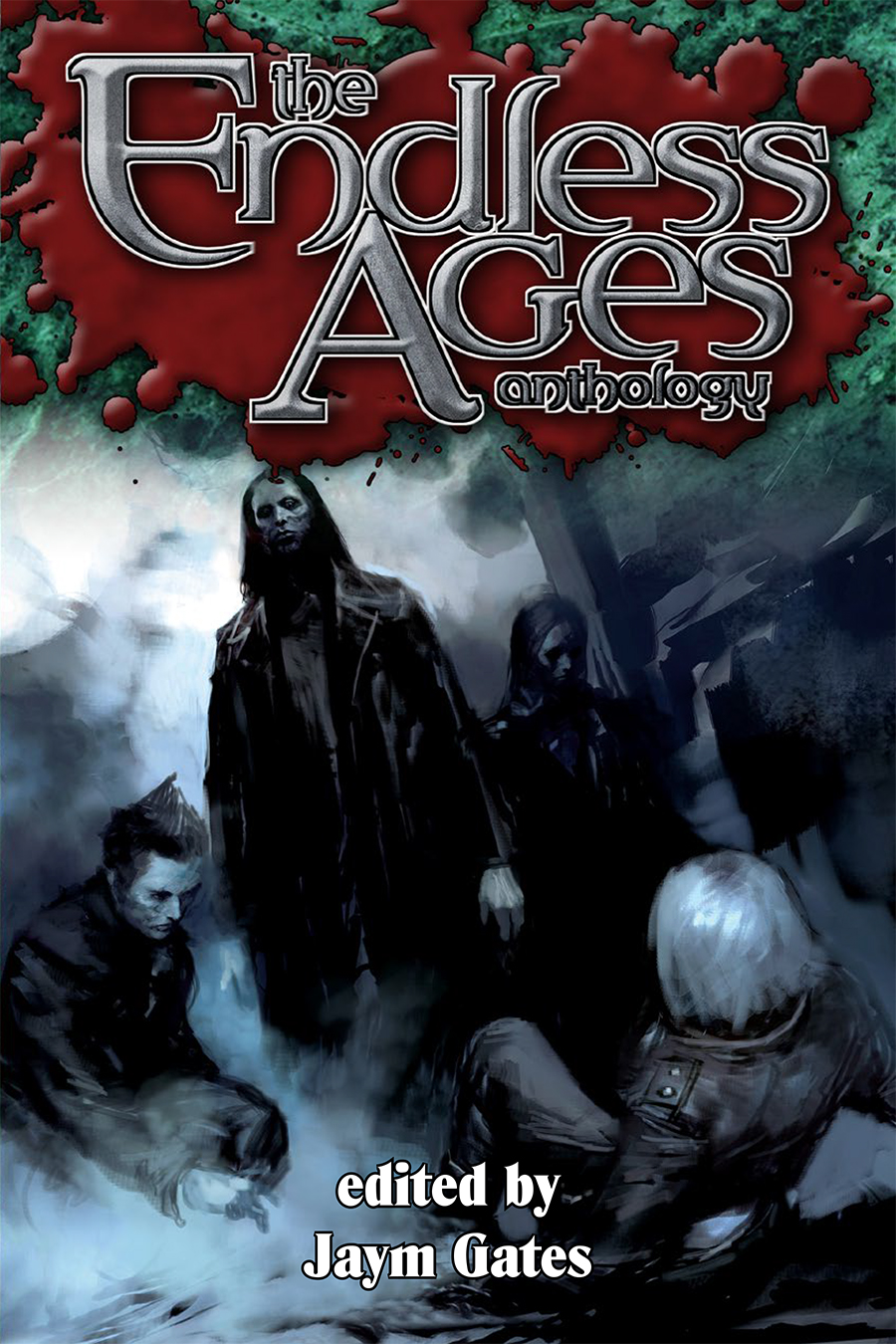 Dear Mother,

On these long nights full of questions, you silence provides better answers than your presence ever offered. Before? You spoke to me of God, of fate, of a necessary cruelty. You spoke of duty, honor, faith, and other such delusions. You spoke of your apocryphal Abyss beneath us, of the toll it took from you. All lies. And now? You are ashes in my ink pot. You are the words I write and the lack of answers they provide. You're just an echo. A consistent lie.

Thank you for this. If you had not taught me this truth, I'd have never escaped.

Tonight, I run out of ink. Out of you. Tonight?

I think I will be free.

• • •

Tonight? Thessaloniki burns.

The cattle writhe and run through the streets. They burn down edifices that you'd never even recognize: coffee shops, franchise restaurants, carriag­es of steel with golden crosses as their coat of arms – chevaliers. It's all an act of fury against a tribe you didn't live to see — Americans. It pleases me. Of all the edifices that linger in this age, this is the worst among them.

It so reminds me of you, an iron hand, velvet-lined in foreign names. It held the young and idealistic by the throat. These Americans attempted plays at power, but failed spectacularly. They attempted rule with honeyed concessions and games of false praise. They failed. Spectacularly. Then, when all was lost? When the fire came and the voices peaked? They believed their might would save them. They believed in their strength of arms, in their knights and soldiers, in their righteousness. And yet? The gates came crash­ing down. Fire found them anyway.

Can you imagine, Mother-who-is-no-longer-my-mother? Can you re­member your fear? Can you remember the crashing gates? How I turned your strength turned against you? Can you remember how our shadows dueled, black fingers intertwining one last time? Do you still feel my lips on your neck, my teeth tearing? When you first escaped me, how I raged!

Now? All is well. You gave me the greater gift, more than any siren could offer. I dug and suckled at your soul, but in the end? You left me only truth as an inheritance.

You gave me nothing. I watch the kine in a kind of frenzy. Soon, I will join them. This is the last vial of ink. Let us savor it. At the end, I will have questions. But of course, Mother, I expect nothing of you.
The Endless Ages Anthology is now available from DriveThruFiction!