(Exalted) Essence of PAX [Monday Meeting Notes]
That photo looks like V5 Philly By Night's cover!
(Not an actual book we're working on).
But it was my view in Philly during this last weekend at PAX Unplugged. Which was fantastic for us, so let me get right to the highlights!
First, there was the convention itself. We went in with a strategy of a non-sales booth, with double demo tables in the booth and more demo tables in the gaming area. Our primary goal was to hand out our new brochures and to talk with as many people as possible. Towards that end, Mighty Matt brought a fine selection of display products, including working texts from several books not yet on sale (or Kickstarted):
And no, we were not selling V5 Chicago By Night at the con, which unfortunately disappointed a few fans. First it needs to get to KS backers (soon), and then into game stores and other sales venues. But, as we had intended, we did give folks a chance to buy our stuff – right across the aisle at the Studio2 booth! Here's a pic with Jim from Studio2 and our books on prominent display:
That was from set-up day, so you can't see our new Onyx Path official shirts, and I wasn't wearing by silver bell yet, but once the attendees rolled in, the system of us sending folks over to buy the books we just talked up, and them sending folks over to us for demos and info (or to get Eddy or Neall's autographs), worked out better than we had hoped.
And here's the booth itself on set-up day. It would soon be filled with people talking and demo-ing:
Ah yes, the people. So many the people. We had demos running at at least one table and usually two, all through the con. Dynamic Dixie, Crystal, and LisaT were our ambassadors of goodwill and directed folks to the downstairs gaming area, or next door to buy books, or over to Mighty Matt or myself if they wanted more in-depth answers or to talk business – all the while handing out a phenomenal amount of brochures.
Eddy, Neall, Meghan, Travis, Danielle, and Crystal (again, boy was she busy), all demoed games in the booth and downstairs – a wide cross-section of our publishing, from Chicago By Night to Scion to Pugmire to Scarred Lands to Changeling: The Lost to TC: Aeon (more on that later)!
Here's a Pugmire game being run by the one and only Eddy Webb:
There was a lot of laughter, some gasps, and a lot of folks who popped over to the Studio2 booth to see what of ours was for sale. That flow from our booth to the demos to Studio2 was what we were looking for, so our booth/demo crew hit it out of the ballpark!
And when I mentioned people, I also meant that we talked to a ton of podcasters and actual play folks, printers and shippers, and our cohorts from around the industry. At least three of us were losing our voices by the end of the con. I did a look back at art directing the original Mage: The Ascension book interview, which I'll be sharing the link for soon – but let's just say that our discussion went far deeper into how art direction works in general than I'd have expected.
A real thrill for me was meeting the Devil's Luck crew (literally) in their Scarred Lands characters' costumes – especially since the Slitherin rat-men were one of my contributions to the Creature Collection back in the day:
If you get a chance to watch, well, really any of their actual plays – not just Scarred Lands – you too will be impressed with their dedication to character and great gaming.
So here are some specific news items from PAXu:
PAXu was the first place you could buy the Trinity Continuum Core and TC: Aeon traditionally printed books, and boy did they go over big! Right now, we are sold out of their respective Screens, so we're looking into what to do about that! You can ask your FLGS to order both books from their distributor or have them reach out to Studio2 or IPR (below in the sales section of the blog).
Our old friend Ivan van Norman and Hunters Entertainment through Renegade Game Studios announced that they are heading up the creation of Werewolf: The Apocalypse 5th Edition! Congrats to Ivan and the whole team!
We released our new brochure for 2020, although the year really doesn't mean anything except that we can find it in sequential order with all our other ones. The year isn't associated with any expected releases. I've seen some folks ask why this project or that project isn't in there, and the reason is simple.
This brochure is designed to showcase the various worlds that we are making projects for; to give a taste and info about those game-lines, and not really to provide a listing of everything we have done, are doing, or will do. We picked a few key projects to mention to show some of the range or depth of a line.
And, of course, we followed through with announcing a new project at PAXu that was hitherto unannounced, with a blurb in the brochure and press releases the same day as the brochure went public. That project is Exalted Essence!
Of course, we've only teased what's in this book, because this is just the first announcement, but here are a few clarifications from the team on a few things that people have some questions about:
A lot of people have been speculating on the system, so we can definitely confirm it's still a version of the Storyteller System and not Storypath or something else.
Castes/Aspects, etc. will still come into play, but as variations on the main Exalt types.
The 10 Exalt types included will be Solars, Lunars, Dragon-Blooded, Exigents, Sidereals, Getimians, Liminals, Abyssals, Alchemicals, and Infernals.
There will be some setting information in Essence, enough to run games set across Creation, though players and Storytellers can certainly supplement setting information and history with any of the current and forthcoming Exalted 3e books.
Players and Storytellers won't need to be familiar with any other Exalted books or editions to run a game of Exalted Essence.
Our main goal regarding Exalted Essence is to capture the feel of Exalted: the vast, epic-fantasy game that has captured imaginations for almost two decades.
Now, I'd also like to step back a bit and go into our impetus for creating a "lighter" version of Exalted 3rd.
Obviously, Exalted 3rd Edition is a huge book. It has a lot of pages, it's heavy, and inside, it covers a ton of material with a gigantic Charms chapter, and then several more chapters for other powers. (Obviously, this is a titanic simplification of EX3, but I'm not going into an analysis of everything in there, this is already a long blog post).
What I'm saying is that EX3 is daunting just to look at when you sit down to play. If you hear about it, and want to get it, it costs a lot to buy, it costs a lot to ship, and the page count pushes the limits of book binding technology. Then we look past that, and the material within is also daunting, even to experienced Exalted players.
So years ago, we began to discuss how to make EX3 less daunting. To start with, despite all that I've laid out above, there are a lot of people happy with EX3 exactly (or at least close to exactly) as it is. A lot. So our purpose shouldn't be to wreck what people do like – we want to make it easier for people to continue to enjoy Exalted as well as to get into it for the first time.
But a Jumpstart alone isn't going to do it. It'll get you started but ultimately the only way to keep going is going to require you braving that giant scary book. We realized that we need a simplified version of EX3 that didn't supersede it, but simplified it while allowing the line to be there if you wanted to get into those more detailed systems and descriptions.
OK, but now it falls on us as publishers to figure out how to make that happen. And EX3 is not just daunting for players, it's just as daunting to game designers. I've said it before, so it's good to repeat here: Exalted is like a giant steam-punk machine; an intricate interconnected series of gears. And if you mess around with one game system gear in one section, you run the risk of completely screwing up a system or detail on the other side of the machine that is interconnected to a dozen gears of its own.
So we just can't plop a developer who doesn't understand Exalted into a chair and they start making Exalted books. We were phenomenally lucky that we could bring on Robert Vance and Eric Minton as developers, and even with their previous Exalted experience there was still a decent ramp-up time. But then, when they were rolling along on all cylinders, they were faced with creating books that were already on the schedule and had been announced, that built off of the EX3 core.
We either had to pull them from that continuation of a very healthy and enjoyed game line in order to develop the EX3 simplified book, and leave a lot of fans in the lurch, or find and train more EX3 devs to create the simpler version even though that would make it even longer before it could come out.
Obviously, ultimately, that's what we did.
We will certainly have more to say about Exalted Essence in the weeks and months to come. Keep an eye on the project progress info below, and once writing begins you'll see it pop up in the First Drafts section and then move through all the steps.
Like all of our:
Many Worlds, One Path!
---
BLURBS!
---
Kickstarter!
Next Kickstarter: V5 Cults of the Blood Gods!
---
Onyx Path Media!
This Friday's Onyx Pathcast recaps PAX Unplugged! Available on Podbean or on your favorite podcast venue!
Once again our Twitch schedule is jam-packed with games! We've got Vampire: The Masquerade, Pugmire, Scarred Lands, Aberrant, Changeling: The Lost, Hunter: The Vigil, Changeling: The Dreaming, Mage: The Awakening, Trinity Continuum, and even more! If you've ever wanted to know how our games are played, check out our Twitch channel on twitch.tv/theonyxpath
Likewise, our YouTube channel is filling up with content, including Aberrant: Community Service, Changeling: The Lost – Littlebrook Reunion, and Pugmire: Paws & Claws! There's a ton of content over there to wade through, as well as a recently dropped Onyx Path News! Subscribe to us on youtube.com/user/theonyxpath
I want to give a special profile to Aberrant: Community Service, as this superb actual play really gets into what's great about Aberrant. For your ease, here's the playlist of episodes on YouTube so far: https://www.youtube.com/playlist?list=PLiNRTdSDh6-XTtU1yRfowy7njFNps7qEN
Matthew Dawkins continues his Gentleman's Guide to Scion over on the Gentleman Gamer YouTube channel. He's covered an introduction to The World setting and to the Storypath System so far. Videos can be found right here: youtube.com/user/clackclickbang
The fantastic folks at Red Moon Roleplaying have been working with us overtime on producing actual plays of Mummy: The Curse, Changeling: The Lost and Vampire: The Masquerade with Matthew Dawkins, Klara Herbol, John Burke, and Bianca Savazzi. You can find their excellent shows right here: 
Vampire: The Masquerade: https://youtu.be/IRNubrPeIKk
Mummy: The Curse: https://youtu.be/jyZYG-WadpU
Changeling: The Lost: https://youtu.be/Y90EFR8FlR0
Did you know you can pick up the mobile version of the Pugmire RPG for free? Find out about the mobile version right here: https://youtu.be/6TkWfDecVp8
Have you been watching Ekorren's Exalted roleplaying journal? If not, you really should, because he makes a fantastic series of videos: https://youtu.be/6OM9lwzzOEQ
And finally, it's been a while since we last promoted the fine folks at Devil's Luck Gaming, and their superb actual plays. If you love watching people play RPGs, you'll really enjoy their games: twitch.tv/devilsluckgaming/
Drop Matthew a message via the contact button on matthewdawkins.com if you have actual plays, reviews, or game overviews you want us to profile on the blog!
Please check any of these out and let us know if you find or produce any actual plays of our games!
---
Electronic Gaming!
As we find ways to enable our community to more easily play our games, the Onyx Dice Rolling App is live! Our dev team has been doing updates since we launched based on the excellent use-case comments by our community, and this thing is awesome! (Seriously, you need to roll 100 dice for Exalted? This app has you covered.)
---
On Amazon and Barnes & Noble!
You can now read our fiction from the comfort and convenience of your Kindle (from Amazon) and Nook (from Barnes & Noble).
If you enjoy these or any other of our books, please help us by writing reviews on the site of the sales venue from which you bought it. Reviews really, really help us get folks interested in our amazing fiction!
Our selection includes these latest fiction books:
---
Our Sales Partners!
We're working with Studio2 to get Pugmire and Monarchies of Mau out into stores, as well as to individuals through their online store. You can pick up the traditionally printed main book, the screen, and the official Pugmire dice through our friends there! https://studio2publishing.com/search?q=pugmire
We've added Prince's Gambit to our Studio2 catalog: https://studio2publishing.com/products/prince-s-gambit-card-game
Now, we've added Changeling: The Lost 2nd Edition products to Studio2's store! See them here: https://studio2publishing.com/collections/all-products/changeling-the-lost
Scarred Lands (Pathfinder) books are also on sale at Studio2, and they have the 5e version, supplements, and dice as well!:
https://studio2publishing.com/collections/scarred-lands
Scion 2e books and other products are available now at Studio2: https://studio2publishing.com/blogs/new-releases/scion-second-edition-book-one-origin-now-available-at-your-local-retailer-or-online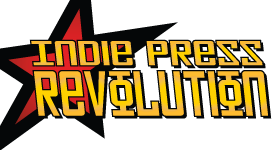 Looking for our Deluxe or Prestige Edition books? Try this link! http://www.indiepressrevolution.com/xcart/Onyx-Path-Publishing/
And you can order Pugmire, Monarchies of Mau, Cavaliers of Mars, and Changeling: The Lost 2e at the same link! And NOW Scion Origin and Scion Hero are available to order!
As always, you can find Onyx Path's titles at DriveThruRPG.com!
---
On Sale This Week!
This Wednesday, we are proud to announce the PDF and physical book PoD versions of In Media Res for the Trinity Continuum Core Rulebook, a collection of pre-constructed stories featuring the hypercompetent Talents including:
Codename: Aquarius, a spy story of questionable loyalties in a wilderness of mirrors.
Caper, Incorporated, a reality-bending super-science heist for the fate of the world.
Classified: Help Wanted, a deadly game of cat-and-mouse in a single locked-in skyscraper.
And more…
Plus we're also releasing the Trinity Continuum Core Screen in PDF – all on DriveThruRPG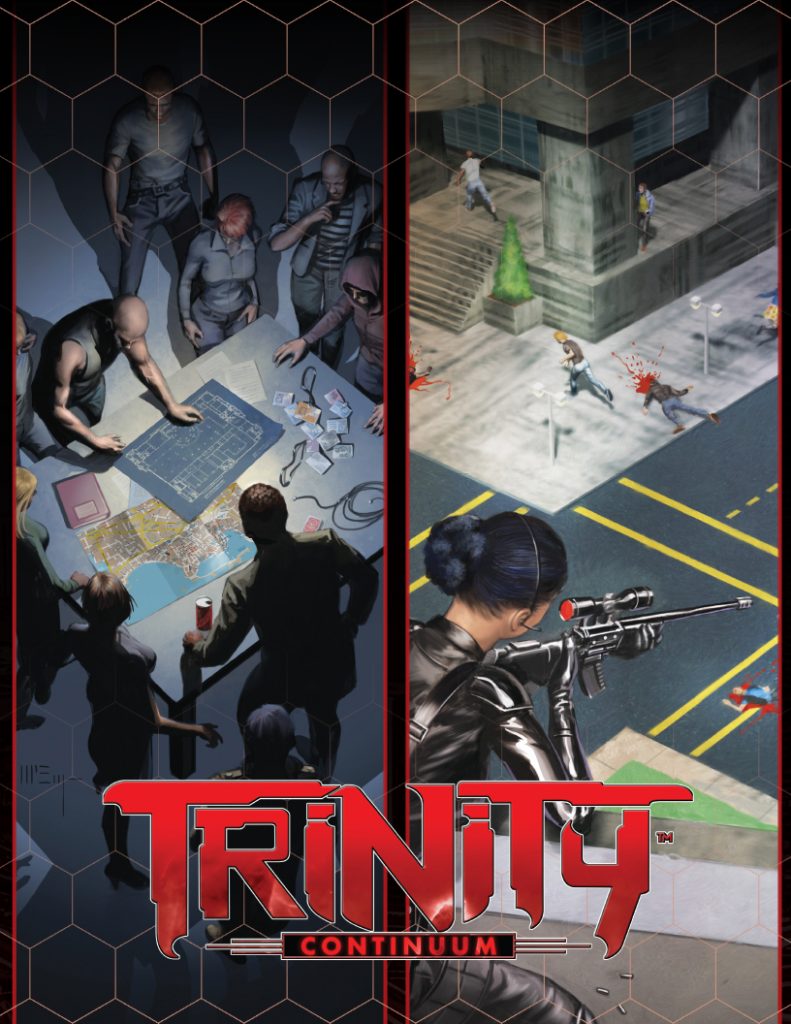 ---
Conventions!

2020: Midwinter: January 9th – 12th, in Milwaukee, WI. Check out David Fuller's Athens, Ohio Scion actual play tie-in adventure (soon to be coming to the Storypath Nexus community content site) that will be running at Midwinter. The event url is below:
https://tabletop.events/conventions/midwinter-gaming-convention-2020/schedule/402
---
And now, the new project status updates!
DEVELOPMENT STATUS FROM EDDY WEBB (projects in bold have changed status since last week):
First Draft (The first phase of a project that is about the work being done by writers, not dev prep)
Exalted Essay Collection (Exalted)
N!ternational Wrestling Entertainment (Trinity Continuum: Aberrant)
Creating in the Realms of Pugmire (Realms of Pugmire)
Contagion Chronicle Ready-Made Characters (Chronicles of Darkness)
Trinity Continuum: Adventure! core (Trinity Continuum: Adventure!)
Duke Rollo fiction (Trinity Continuum: Aberrant)
Redlines
Kith and Kin (Changeling: The Lost 2e)
Crucible of Legends (Exalted 3rd Edition)
Dragon-Blooded Novella #2 (Exalted 3rd Edition)
Many-Faced Strangers – Lunars Companion (Exalted 3rd Edition)
Second Draft
Across the Eight Directions (Exalted 3rd Edition)
Contagion Chronicle: Global Outbreaks (Chronicles of Darkness)
Player's Guide to the Contagion Chronicle (Chronicles of Darkness)
M20 Victorian Mage (Mage: the Ascension 20th Anniversary Edition)
Contagion Chronicle Jumpstart (Chronicles of Darkness)
Exigents (Exalted 3rd Edition)
Development
Heirs to the Shogunate (Exalted 3rd Edition)
TC: Aberrant Reference Screen (Trinity Continuum: Aberrant)
Trinity Continuum Jumpstart (Trinity Continuum Core)
Monsters of the Deep (They Came From Beneath the Sea!)
One Foot in the Grave Jumpstart (Geist: The Sin-Eaters 2e)
Lunars Novella (Rosenberg) (Exalted 3rd Edition)
Scion: Demigod (Scion 2nd Edition)
Tales of Aquatic Terror (They Came From Beneath the Sea!)
Manuscript Approval
Scion: Dragon (Scion 2nd Edition)
Masks of the Mythos (Scion 2nd Edition)
Titanomachy (Scion 2nd Edition)
Post-Approval Development
Scion LARP Rules (Scion)
Mummy: The Curse 2nd Edition core rulebook (Mummy: The Curse 2nd Edition)
Editing
Lunars: Fangs at the Gate (Exalted 3rd Edition)
Hunter: The Vigil 2e core (Hunter: The Vigil 2nd Edition)
Let the Streets Run Red (Vampire: The Masquerade 5th Edition)
Geist 2e Fiction Anthology (Geist: The Sin-Eaters 2nd Edition)
Dragon-Blooded Novella #1 (Exalted 3rd Edition)
Cults of the Blood Gods (Vampire: The Masquerade 5th Edition)
Legendlore core book (Legendlore)
WoD Ghost Hunters (World of Darkness)
Mythical Denizens (Creatures of the World Bestiary) (Scion 2nd Edition)
Pirates of Pugmire KS-Added Adventure (Realms of Pugmire)
M20 The Technocracy Reloaded (Mage: the Ascension 20th Anniversary Edition)
Yugman's Guide to Ghelspad (Scarred Lands)
Trinity Continuum: Aberrant core (Trinity Continuum: Aberrant)
Terra Firma (Trinity Continuum: Aeon)
Wraith20 Fiction Anthology (Wraith: The Oblivion 20th Anniversary Edition)
Deviant: The Renegades (Deviant: The Renegades)
Post-Editing Development
Chicago Folio/Dossier (Vampire: The Masquerade 5th Edition)
TC: Aeon Ready-Made Characters (Trinity Continuum: Aeon)
Night Horrors: Nameless and Accursed (Mage: the Awakening Second Edition)
City of the Towered Tombs (Cavaliers of Mars)
Oak, Ash, and Thorn: Changeling: The Lost 2nd Companion (Changeling: The Lost 2nd)
W20 Shattered Dreams Gift Cards (Werewolf: The Apocalypse 20th)
TC: Aeon Jumpstart (Trinity Continuum: Aeon)
Vigil Watch (Scarred Lands)
Scion Companion: Mysteries of the World (Scion 2nd Edition)
Indexing
---
ART DIRECTION FROM MIKE CHANEY!
In Art Direction
Contagion Chronicle
Trinity Continuum: Aberrant
Hunter: The Vigil 2e
Ex3 Lunars
TCfBtS!: Heroic Land Dwellers
Night Horrors: Nameless and Accursed – Sending out art notes and contracts.
Ex3 Monthly Stuff
Cults of the Blood God (KS) – Art all seems ready.
Mummy 2 (KS)
City of the Towered Tombs
Let the Streets Run Red – Sending out art notes and contracts.
CtL Oak Ash and Thorn – Awaiting artnotes.
Scion Mythical Denizens – Going over sketches.
Deviant
Yugman's Guide to Ghelspad – Sending out art notes and contracts. Still looking for a couple of artists.
Vigil Watch – Sending out art notes and contracts.
In Layout
Chicago Folio
Trinity Continuum Aeon: Distant Worlds – Haven't forgotten it.
Pirates of Pugmire – With Aileen.
Proofing
Memento Mori – At WW for approval.
Dark Eras 2 – Correction notes back to Aileen, so off to WW soon.
Trinity Continuum Aeon Jumpstart
M20 Book of the Fallen – Getting PgXX notes from Satyr Phil.
They Came from Beneath the Sea! – 2nd proof.
VtR Spilled Blood
At Press
Trinity: In Media Res – PDF and PoD versions on sale on Weds at DTRPG!
V5: Chicago – Shipping to the KS fulfillment shippers. PoD proofs ordered.
Aeon Aexpansion – PoD proofs coming.
Geist 2e (Geist: The Sin-Eaters 2nd Edition) – At press, proofs signed off on.
Geist 2e Screen – At press, waiting for proofs.
DR:E – At press, proofs signed off on.
DRE Screen – At press, waiting for proofs.
DR:E Threat Guide – Helnau's Guide to Wasteland Beasties – PoD proof on the way.
Trinity RMCs
Tales of Good Dogs – PoD files uploaded.
---
Today's Reason to Celebrate!
In Memoriam- Two performers that brought multiple beloved characters to life: Rene Auberjonois, from the original MASH Father Mulcahy, to Clayton Endicott III on Benson, to perhaps his best-known role as Odo on DS9, and Caroll Spinney, who brought Big Bird and, my personal favorite, Oscar the Grouch, to life on Sesame Street and delighted so many children around the world for decades. They did good work, brought two notable grouches to life, and will be missed by the many who loved them for it.