Fallen World Anthology in print, plus SHIRTPOCALYPSE
Changeling: The Lost, Demon: The Descent, Mage: The Ascension, Mage: The Awakening, Mummy: The Curse, Werewolf: The Forsaken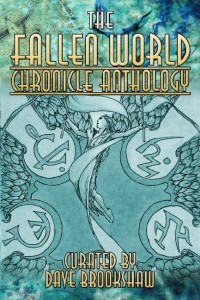 The Fallen World Chronicle Anthology is now available in print at DriveThruFiction, bringing our total number of Chronicle Anthologies in print up to five!
The world is a Lie

A prison for souls warped by an Abyss of madness. People Sleep through their lives, never knowing the wonders and terrors concealed from them. Awakened mages see the Lie for what it is, scratching the surface and uncovering the World of Darkness' Mysteries. Each is a revelation, a danger, an obsession in the making. Armed with magic and a need to know, mages confront the supernatural and unexplained.

The Fallen World Anthology contains 12 short stories (8 original to this collection) of magic and mystery, in celebration of the second edition of Mage: The Awakening.

Featuring stories by: Rick Chillot, Wood Ingham, Matthew McFarland, John Newman, Malcolm Sheppard, Geoff Skellams, Tristan J Tarwater, Eddy Webb, and Eric Zawazdki.
Whoops! Almost forgot to add the Demon: The Descent Storyteller Screen PDF!
Here's what the Demon: the Descent Storyteller's Screen includes:

Full color, 11″ x 25.5″ collage of selected beautiful art from Demon: the Descent
Three 8.5″ x 11″ pages of collected charts and tables selected to make your Storyteller job a bit easier
One cover sheet with the product info on it
We've also got an incredible number of new shirt designs (32!) available for both Classic and new World of Darkness fans!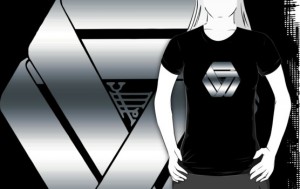 Mage: The Ascension shirts, featuring the exclusive first-ever appearance of the Mage20 Craft symbols!
Werewolf: The Forsaken shirts!
Changeling: The Lost shirts!
Mummy: The Curse shirts!
Don't forget that the PDF for Werewolf: The Forsaken 2nd Edition is also freshly-released!