Gen Con Will Be the Death of Us! [Monday Meeting Notes]

Yes, this is the week we go to Gen Con. It is also the last day of the Geist: The Sin-Eaters 2nd Edition Kickstarter, so act now before time runs out for death. Uh, I have no idea where that line of thought took me.
Anyway, back to Gen Con. Months of preparation to be sure we get the right people to the right events, demos, and booth time, with the right combination of books and stuff to amuse and entice folks into getting more involved with Onyx Path and our many fascinating worlds.
It has, in fact, been a year since we launched our "Many Worlds, One Path" motto for Gen Con 2017, and it is still as evocative of what we're all about. Maybe more so.
We've certainly talked a lot about Gen Con over the years on this blog. It's big; it exerts a crazy amount of gravitational pull on our hobby and business. But compared to previous years, I've actually pulled back on talking about it so much. Part of that is our continuing investigation of other conventions and a changing strategy for them overall, and part of it is that our team has become so experienced with Gen Con that we're able to do the things we want to do there more easily.
We've also developed a few strategies for using Gen Con as sort of a jumping off point to get info out to our community, whether you attend or not. Just about everything we're doing in Indy at the con is mirrored by something going on on our site or with our sales partners. Some examples:
Traditionally, we unveil and hand out at Gen Con our yearly Onyx Path Brochure that contains announcements for upcoming books and projects. In recent years, we've also released a separate Storypath Brochure, to explain the system and the give details on the game lines powered by it. Yes, we're doing that again this year, but we're also releasing both brochures as PDFs on Wednesday on DTRPG. That way, our community, whether attending Gen Con or not, can all get in on the discussions that explode after folks get their hands on the brochures.
Tied to that, we are doing TWO "What's Up With Onyx Path?" panels, one on Thursday at 1pm and one on Saturday at 11am. Part of this is our feeling that we have enough game lines that it'll take two sessions to get through all of them (!), but we're also aware that folks like to come to the sessions with questions about things they've read in the brochures, and the on-line discussions that happen after they are in their hands. If you can't get to Gen Con but want us to consider a question or two, go ahead and post it here in the Comments section – please label it as being for the Gen Con panels.
(Full disclosure: I'm only able to attend all of the Thursday session and the first half of the Saturday one. We only have limited control of when our sessions are scheduled for, unfortunately.)
We're going to be recording those two panels to put up later (we also have a How to Freelance for Onyx Path and a Game writing/Design Bootcamp, and might record one or both of those), either as individual or edited together versions depending on the quality.
We're going to be using our booth for several purposes. It's #501 and right next to a bank of doors at the end near Paizo.
The first is to demo all sorts of our games, particularly new ones like Fetch Quest and They Came From Beneath the Sea!, and you'll be able to play with and talk to the creators, like Eddy Webb and Matthew Dawkins. As always, we also have a whole room where our demoing friends, The Wrecking Crew and The Dead Gamers Society, will be playing non-stop throughout the con. I mean, they might have some times they're sleeping, but don't worry about that. All of them, and especially one, are Legendary in their love of demoing our games!
We are also planning on selling our latest projects and books at the booth, with some very sweet discounts for our Kickstarter overruns. Much like the examples above, we haven't forgotten the folks who couldn't make it, as there is a huge sale until 8/31 of Werewolf 20 and Mage 20 Deluxe projects which will happen at Indie Press Revolution, one of our favorite sales partners, that everyone can participate in at their online store. https://www.indiepressrevolution.com/xcart/Deals-and-Specials/
Our favorite Trio of Titanic Talent That's Terrific and Terrifying will also be using the booth and environs to create special Gen Con Onyx Pathcast episodes that we're expecting to go into further detail on topics from the panels and offer ad hoc interviews with many of our favorite creators, designers, writers, you name it. Folks at the booth can see Dixie, Eddy, and Matthew in action, and you can expect those episodes to go up on our PodBean site or your favorite podcast venue pretty quickly. We want timeliness for these special episodes!
Before we get to those episodes, we'll have an episode this Friday about Conventions (well, that's timely) and last week the Trio discussed in great detail the connections between video games and tabletop RPGs. They all come to the topic from different directions and experiences and that makes for fascinating listening.
Inevitably, the booth will be a place for business discussions and meetings too, and because of that not all of us may be available to talk all the time. I've got a full raft of meetings with individuals coming to pitch me new game or licensing ideas, which doesn't even count our existing friends and partners and their ideas, or Magic fans that want me to sign some cards. So, please be sure that while we really want to talk with everybody who stops in, we might be pulled away for that pesky business stuff. Please come by again if you miss us the first time!
There's also the fact that we're right next to the White Wolf booth and while you may not have heard this news, they are premiering the physical copies of the 5th Edition of Vampire: The Masquerade at the con.
So, it may be a crazy madhouse as folks stand in line to get their copies. We really have no idea what will happen with that, but are hoping for the best and prepared to wave and hand out our brochures to the folks waiting!
Since at least one of the announcements we're making has to do with those guys over there across the aisle, please bear with us if any of us suddenly pop over there and have one of those heads together, speak out of the side of the mouths, discussions.
Basically, we're looking forward to seeing you there if you can make it, and we've set things up so that everybody can participate during and after via social media and the Onyx Pathcast. Once the announcements start hitting, you'll appreciate why we did decide to use this motto last year:
Many Worlds, One Path!
BLURBS!
KICKSTARTER:
Less than ONE DAY LEFT for the Geist: The Sin-Eaters 2nd Edition Kickstarter and we've achieved fourteen Stretch Goals so far, and the last day can sometimes be crazy for our Kickstarters. Thanks to all of our backers out there spreading the word! We are in good shape to be able to make a great looking hardcover edition, and get that into stores, even while we're giving backers first look at the complete text and other fun benefits: https://www.kickstarter.com/projects/200664283/geist-the-sin-eaters-2nd-edition
Geist: The Sin-Eaters 2nd Edition includes all the rules you need to play as one of the Bound: Five Burdens reflecting the cause that pulled you back from the grave, five krewe Archetypes for building your own mystery religion, and the Haunts, Keys, and Ceremonies that provide the Bound with their macabre powers.
It also includes the Chronicle of the Dead, featuring the Sin-Eaters' struggle against the all-consuming Underworld and a variety of terrifying threats. In addition, for the first time in the Chronicles of Darkness line, ghosts are presented as playable characters.
Chapters include:
The Quick and the Dead: the five Burdens (the reason a Sin-Eater comes back from the dead and what draws a particular geist to them) and krewe Archetypes (the common cause that draws a krewe of Sin-Eaters together).
The Road Back: On death and coming back, and why Bound make the Bargain, including possible consequences.
One Foot in the Grave: Character creation, with sections on both geist and krewe creation, Anchors, Merits, Synergy, Plasm, Abilities, Haunts, Keys, Ceremonies, and Mementos.
Old Laws: the core Chronicles of Darkness rules, with special rules for playing Sin-Eaters, as well as information on subsystems for krewes, ghosts, and the Underworld, including Avernian Gates.
Antagonists: villains for your Geist chronicle, including Reapers, Eaters of the Dead, necromancers, enemy Bound, and Kerberoi.
The Quiet Places: Setting information and story hooks for playing your Geist chronicle in specific times and places in history., from 16th-century Brazil to modern-day Edinburgh, Scotland to Mobile, Alabama in 1910, as well as information on Dominions.
Ghost Stories: Storyteller advice and information for running a Geist chronicle, including designing Remembrances, how to set theme and mood, story seeds, and various ways to play out the end of a game.
Appendix: The Absent: This Appendix details the Absent, playable ghosts, including Memories, new Merits, and a collection of possible ghost characters to expand on and use in your chronicle.
Appendix: Conditions and Tilts: Geist-specific Conditions and Tilts, including ephemeral Influence Conditions and Manifestation Conditions for ghosts, as well as Haunt Conditions and Tilts.
NEXT KICKSTARTER: Dystopia Rising: Evolution!
ELECTRONIC GAMING: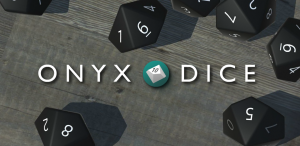 As we find ways to enable our community to more easily play our games, the Onyx Dice Rolling App is now live! Our dev team has been doing updates since we launched based on the excellent use-case comments by our community, and this thing is both rolling and rocking!
Here are the links for the Apple and Android versions:
http://theappstore.site/app/1296692067/onyx-dice
https://play.google.com/store/apps/details?id=com.onyxpathpublishing.onyxdice&hl=en
Three different screenshots, above.
ON AMAZON AND BARNES & NOBLE:
You can now read our fiction from the comfort and convenience of your Kindle (from Amazon) and Nook (from Barnes & Noble).
If you enjoy these or any other of our books, please help us by writing reviews on the site of the sales venue you bought it from. Reviews really, really help us with getting folks interested in our amazing fiction!
Our selection includes these fiction books:
OUR SALES PARTNERS:
We're working with Studio2 to get Pugmire out into stores, as well as to individuals through their online store. You can pick up the traditionally printed main book, the Screen, and the official Pugmire dice through our friends there!
https://studio2publishing.com/search?q=pugmire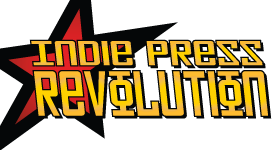 Looking for our Deluxe or Prestige Edition books? Try this link! http://www.indiepressrevolution.com/xcart/Onyx-Path-Publishing/
Here's the link to the press release we put out about how Onyx Path is now selling through Indie Press Revolution: http://theonyxpath.com/press-release-onyx-path-limited-editions-now-available-through-indie-press-revolution/
And you can now order Pugmire: the book, the screen, and the dice! http://www.indiepressrevolution.com/xcart/manufacturers.php?manufacturerid=296
SPECIAL W20 and M20 SALE! Huge savings on our Deluxe printing overruns until 8/31!
https://www.indiepressrevolution.com/xcart/Deals-and-Specials/
DRIVETHRURPG.COM:
This Wednesday, we will release the PDFs for our two new brochures: the yearly Onyx Path Brochure and this year's Storypath Brochure!
CONVENTIONS!
This is the week of  Gen Con 2018, so look for us at booth #501! See above for more thoughts and news about the con!
From Fast Eddy Webb, we have these:
If you are going and want to meet up, let us know!
---
And now, the new project status updates!
DEVELOPMENT STATUS FROM FAST EDDY WEBB (projects in bold have changed status since last week):

First Draft (The first phase of a project that is about the work being done by writers, not dev prep)
M20 Book of the Fallen (Mage: the Ascension 20th Anniversary Edition)

C20 Novel (Jackie Cassada) (Changeling: the Dreaming 20th Anniversary Edition)

M20 The Technocracy Reloaded (Mage: the Ascension 20th Anniversary Edition)
M20 Victorian Mage (Mage: the Ascension 20th Anniversary Edition)
Trinity Continuum: Aberrant core (Trinity Continuum: Aberrant)
Tales of Excellent Cats (Monarchies of Mau)
Scion Companion: Mysteries of the World (Scion 2nd Edition)
City of the Towered Tombs (Cavaliers of Mars)
Night Horrors: Nameless and Accursed (Mage: the Awakening Second Edition)
Heirs to the Shogunate (Exalted 3rd Edition)
Witch-Queen of the Shadowed Citadel (Cavaliers of Mars)
Redlines
Deviant: The Renegades (Deviant: The Renegades)
Spilled Blood (Vampire: The Requiem 2nd Edition)
Wr20 Book of Oblivion (Wraith: The Oblivion

20th Anniversary Edition

)
Lunars: Fangs at the Gate (Exalted 3rd Edition)
Adventures for Curious Cats (Monarchies of Mau)

CofD Dark Eras 2

(Chronicles of Darkness)
Changeling: The Lost 2nd Companion (Changeling: The Lost 2nd)
Second Draft
WoD Ghost Hunters (World of Darkness)
Tales of Good Dogs – Pugmire Fiction Anthology (Pugmire)
Aeon Aexpansion (Trinity Continuum: Aeon)
C20 Players' Guide (

Changeling: the Dreaming 20th Anniversary Edition

)
In Media Res (Trinity Continuum: Core)
Changeling: The Lost 2nd Jumpstart (Changeling: The Lost 2nd)
Development
Signs of Sorcery (Mage: the Awakening Second Edition)

Hunter: the Vigil 2e core (Hunter: the Vigil 2nd Edition)

Fetch Quest (Pugmire)

CofD Contagion Chronicle

(Chronicles of Darkness)
Dystopia Rising: Evolution (Dystopia Rising: Evolution)
Night Horrors: Shunned by the Moon (Werewolf: The Forsaken 2nd Edition)
Manuscript Approval:
Dog and Cat Ready Made Characters (Monarchies of Mau) (With Eddy)

Editing:
They Came From Beneath the Sea! Rulebook (TCFBtS!)
Post-Editing Development:
Scion: Hero (Scion 2nd Edition)
Trinity Continuum Core Rulebook (The Trinity Continuum)
Trinity Continuum: Aeon Rulebook (The Trinity Continuum)
Ex Novel 2 (Aaron Rosenberg) (Exalted 3rd Edition)

Exalted 3rd Novel by Matt Forbeck (Exalted 3rd Edition)
GtS Geist 2e core (Geist: the Sin-Eaters Second Edition)
M20 Gods and Monsters (Mage: the Ascension 20th Anniversary Edition)

Night Horrors: The Tormented

(Promethean: The Created 2nd Edition)
Guide to the Night (Vampire: The Requiem 2nd Edition)
Indexing:
ART DIRECTION FROM MIRTHFUL MIKE:
In Art Direction
Ex3 Monthly Stuff – 

gonna try out a new artist on some of the NPCs.

Trinity Continuum 
Geist 2e – Waiting for KS to end before getting rest of art.

The Realm
M20 Gods and Monsters 
Ex3 Dragon Blooded

VtR – Guide to the Night – 

Sketches coming in.

Dystopia Rising: Evolution – KS art contracted.
Marketing Stuff
In Layout
Fetch Quest –

contracting additional art post Gen Con.

Cav cards

Scarred Lands Trilogy Novels – Converting to PDF and PoD.
Promethean Night Horrors: The Tormented – KT doing layout.
Proofing
At Press
Scion Dice – At fulfillment shipper.
Monarchies of Mau – At printer.
Monarchies of Mau Screen – Printing.
Cavaliers of Mars Screen – Printing.
Wraith 20 Screen – Printing.
Wraith 20th – PDF/PoD on sale to public after GenCon, Deluxe files getting ready for printer.
Scion Origin – Backer PDF out, gathering errata.
Cavaliers of Mars – Printing.
Changeling: The Lost 2e – Errata gathering.
Gen Con and Storypath Brochure – Go live

on Wednesday
---
TODAY'S REASON TO CELEBRATE: It's finally here: Gen Con 2018!