Goblin Contracts [Changeling: The Lost]
Changeling: The Lost, Chronicles of Darkness, Open Development, Projects, Worlds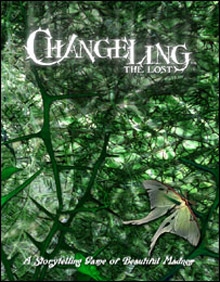 Hi, folks! As mentioned on the forums, I'm picking up development on Changeling: The Lost, Second Edition. I'll be joined by frequent Chronicles of Darkness writer Meghan Fitzgerald.
Today, I'd like to preview Goblin Contracts and the Goblin Debt they encourage you to rack up. As the team was discussing how to implement them in the new edition, we decided that we wanted to do something that relates the costs of these Contracts directly to the roles hobgoblins play in the Hedge, and that plays with the boundaries between different types of faerie creatures.
In addition to these systems and powers for player characters, Chapter 5 will feature guidelines on building hobgoblins, as well as several examples. For now, I'll just say that reading the draft had me cackling with both glee and fear.
(Update: Check out the comments for an example goblin queen.)