Hang Around, Thanks! [Monday Meeting Notes]

Let's start serious and move towards our yearly Thanks blog at the end.
I've heard from a lot of you asking if the recent messages that White Wolf have posted on their social media are something that will be bad for Onyx Path. As of this writing, everything we've heard from over there is that it's business as usual between our companies. We are still going to be sending projects over for approvals, they are still the ones who OK our pitches for new WW-IP projects, and we're still running our successful Chicago By Night KS, the first licensed V5 TTRPG supplement.
So fear not, True Believers!
I mean, I just had to channel Stan Lee there, after last week's MMN blog.
Which was, oddly enough, the least commented-on blog I think I've ever posted. Very strange, but I'm just assuming you were all in mourning for Stan, too.
In case you missed it last week, here is the lovely graphic our own Impish Ian Watson made to show what game lines are wholly Onyx Path's, the ones at the top, and which are licensed from whom:
I actually didn't think we'd need it again so soon, but there does seem to be a fair bit of confusion out there, so feel free to point to this if you need to explain things to a friend.
And that's one of the awesome Chicago By Night full-page pieces up there at the top, illustrated by the amazing Michael Gaydos. More Chicago Kickstarter news – we're headed into the last week! – down below in The Blurbs!
A bit of related news:
One of the first times I ever heard of Matthew Dawkins, who is our Chicago By Night developer, was when he interviewed me for his YouTube channel a whole bunch of years ago. From then, his Gentlemam Gamer videos have taken deep dives into many of the White Wolf (and other) games, and were very helpful in explaining aspects of V5 during this last year.
Now, Matthew has agreed to create a series of Gentleman Gamer videos for our Onyx Path games starting with the pantheons in Scion 2nd Edition, and you'll also be seeing Matthew in other ways too, as he helps ramp up our online gaming presence. More on that in the weeks to come!
BUT DON'T WORRY, his dulcet tones are still going to be appearing weekly on the Onyx Pathcast – which this coming Friday features Dixie interviewing Jacqueline "Jax" Bryk with a one-on-one covering not just her work with us, but throughout the TTRPG biz, and how she has become one of our industries leading lights for safe play game writing.
And now, the thanks!
Let's start with the newest member of our Monday Meeting team, Dixie Cochran:
I am thankful that the whole Onyx Path team gave me the opportunity to work on these books in a greater capacity this year. I am thankful that Eddy, Matthew, and Rich are always supportive and willing to answer my many questions, and that Rose Bailey recommended me for this job as she moved on to a new stage in her career. I am thankful for all of my amazing Chronicles of Darkness and Exalted developers, writers, and fans, who continue to do amazing work and be a wonderful community. I am also thankful for lovely editors and indexers, Word's "track changes" function, and Oxford commas.
From the art and layout side of things, there are these points from Mirthful Mike Chaney, in no particular order he tells me:
Thankful our first Storypath IPs are really close to being done and ready to release.
Thankful our non WW stuff has been continually well received…
Thankful that Wraith 20 is almost done… and Scion…
Thankful my wife is still as into 40k as I am… now if I could only get her into D&D 5e.
Thankful that the midterms weren't an utter shitshow.
Thankful that I still get to work with all of you and still get to make game books after all these years. 
Our marketing guru and developer/writer extraordinaire Monica Valentinelli shares these thoughts:
I'd like to thank fans for their continued support and enthusiasm. People are really excited for the games we make, and that's the reason why I do what I do.
Here's Eddy Webb, with his thanks:
I continue to be thankful for all of the fans of Realms of Pugmire.
I am thankful that Monarchies of Mau is shipping (and ahead of schedule!)
I am thankful to find so many people who are really excited about our upcoming Storypath games like Scion, Trinity Continuum, They Came From Beneath The Sea!, and Dystopia Rising: Evolution.
And I am thankful that there are still people who love and support Onyx Path Publishing.
Mighty Matt McElroy takes a long sip of coffee and sez:
I want thank everyone who has had the time and energy to introduce an
Onyx Path game to someone new. Whether that is inviting someone to
join your gaming group or running a demo at a convention, this past
year has been an amazing opportunity to meet new gamers around the
world.
Our behind-the-scenes keeper of the flame, LisaT has these thanks to share with all of you:
I am thankful again this year for the opportunity to work with so many talented and creative people. And this year I had the opportunity to meet a number of them face to face along with many fans of our products. I'm looking forward to meeting even more of you at PAX Unplugged in Philadelphia in just a couple of weeks. So if you're in town stop by and become part of what I'm thankful for for next year!
Impish Ian Watson, lord of Bloodlines modding, also does some other stuff he has thanks about:
I'm thankful that, after years toiling in the word mines, the Trinity Continuum and Æon are almost done, and we've done a significant chunk of the next two supplements, plus Aberrant. I can't wait for people to see the fruits of our labours.
I'm thankful to Trinity's Kickstarter backers for having faith in us.
Let's see what sort of thanks Mr. Dawkins has to share:
Yo Gentlemaniacs, it's Thanksgiving night, and this is the happiest time of year for all the maniacs, brother! You know, me and all my little Gentsters, we got a lot of things to be thankful for. Number one: we're thankful for being happy and very healthy. We're thankful for having time to share with our loved ones. We're also thankful that Gentlemania is still the strongest force in the universe. And after the turkey's done, after the blessings are all done, I can tell you what the Gentleman is mostly happy about: it's SURVIVOR SERIES TIME! And I'm thankful for my team of Gentlemaniacs!!
That, and Onyx Path are pretty cool.
Uhhhhh. He may be cracking under the pressure. Hard to say.
From me:
I sometimes sit at my desk, stunned by the realization that I still get to do this after all these years and I'm thankful for that – a lot! Thanks to our creative freelancers who continue to find delightful new ways to verbally and visually describe our game worlds, and our full-time folks who orchestrate all this rampant creativity into the formats and pages that we all love to read and play. Thanks to all of our associated partner companies that give us the reach to deliver and communicate this thing we do to all of you!
Which, of course, actually brings me to all of you and all of our community who have supported us through our growing pains, lo! these many years, and even through pains not of our choosing! Without this intricate eco-system that includes all of us and all of you, we just would not have been able to keep building all our game lines and worlds!
Thank you.
Many Worlds, One Path!
BLURBS!
KICKSTARTER:
ELECTRONIC GAMING: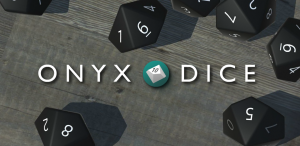 As we find ways to enable our community to more easily play our games, the Onyx Dice Rolling App is now live! Our dev team has been doing updates since we launched based on the excellent use-case comments by our community, and this thing is both rolling and rocking!
Here are the links for the Apple and Android versions:
http://theappstore.site/app/1296692067/onyx-dice
https://play.google.com/store/apps/details?id=com.onyxpathpublishing.onyxdice&hl=en
Three different screenshots, above.
And our latest, the dice for Werewolf: The Forsaken 2e:
ON AMAZON AND BARNES & NOBLE:
You can now read our fiction from the comfort and convenience of your Kindle (from Amazon) and Nook (from Barnes & Noble).
If you enjoy these or any other of our books, please help us by writing reviews on the site of the sales venue you bought it from. Reviews really, really help us with getting folks interested in our amazing fiction!
Our selection includes these fiction books:
OUR SALES PARTNERS:
We're working with Studio2 to get Pugmire out into stores, as well as to individuals through their online store. You can pick up the traditionally printed main book, the Screen, and the official Pugmire dice through our friends there!
https://studio2publishing.com/search?q=pugmire
And we've added Prince's Gambit to our Studio2 catalog: https://studio2publishing.com/products/prince-s-gambit-card-game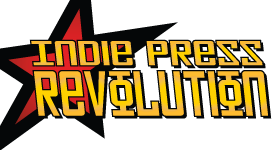 Looking for our Deluxe or Prestige Edition books? Try this link! http://www.indiepressrevolution.com/xcart/Onyx-Path-Publishing/
Here's the link to the press release we put out about how Onyx Path is now selling through Indie Press Revolution: http://theonyxpath.com/press-release-onyx-path-limited-editions-now-available-through-indie-press-revolution/
And you can now order Pugmire: the book, the screen, and the dice! http://www.indiepressrevolution.com/xcart/manufacturers.php?manufacturerid=296
DRIVETHRURPG.COM: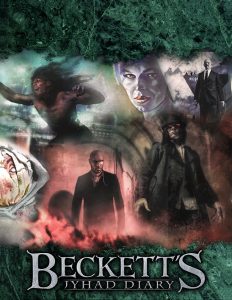 This Wednesday is a cornucopia of delicious choices!
Featuring: electronic wallpapers previously only available to Kickstarter backers for Changeling: The Dreaming 20th, W20 Shattered Dreams, V20 Beckett's Jyhad Diary, Pugmire, Dark Eras, and Prince's Gambit on DTRPG!
Followed up by Monarchies of Mau symbol t-shirts on our Red Bubble store, as a lead-in to next week and the release of Mau in PDF and PoD versions to the public!
CONVENTIONS!
Rich, Lisa, Matt, Eddy, Dixie, Danielle, and other Onyx Path writers
and developers will be at PAX Unplugged in Philly, November 30th –
December 2nd running demos of Scion, Monarchies of Mau, Exalted, and
more!
http://unplugged.paxsite.com/
Start getting ready for our appearance at MidWinter this January in Milwaukee! So many demos, playtests, secret playtests, and Onyx Path Q&As you could plotz!
---
And now, the new project status updates!
DEVELOPMENT STATUS FROM FAST EDDY WEBB (projects in bold have changed status since last week):

First Draft (The first phase of a project that is about the work being done by writers, not dev prep)
C20 Novel (Jackie Cassada) (Changeling: the Dreaming 20th Anniversary Edition)

M20 The Technocracy Reloaded (Mage: the Ascension 20th Anniversary Edition)
M20 Victorian Mage (Mage: the Ascension 20th Anniversary Edition)
City of the Towered Tombs (Cavaliers of Mars)
Mummy: The Curse 2nd Edition core rulebook (Mummy: The Curse 2nd Edition)
Scion Ready Made Characters (Scion 2nd Edition)
Scion Jumpstart (Scion 2nd Edition)
Geist2e Fiction Anthology (Geist: The Sin-Eaters 2nd Edition)
Memento Mori: the GtSE 2e Companion (Geist: The Sin-Eaters 2nd Edition)
Pirates of Pugmire (Realms of Pugmire)
Distant Worlds (Trinity Continuum: Aeon)
Dragon-Blooded Novella #1 (Exalted 3rd Edition)
Across the Eight Directions (Exalted 3rd Edition)
Redlines
Deviant: The Renegades (Deviant: The Renegades)
Night Horrors: Nameless and Accursed (Mage: the Awakening Second Edition)
Witch-Queen of the Shadowed Citadel (Cavaliers of Mars)
Heirs to the Shogunate (Exalted 3rd Edition)
Scion Companion: Mysteries of the World (Scion 2nd Edition)
Second Draft
Tales of Good Dogs – Pugmire Fiction Anthology (Pugmire)
Development
Hunter: the Vigil 2e core (Hunter: the Vigil 2nd Edition)

CofD Contagion Chronicle

(Chronicles of Darkness)
Night Horrors: Shunned by the Moon (Werewolf: The Forsaken 2nd Edition)
Lunars: Fangs at the Gate (Exalted 3rd Edition)
WoD Ghost Hunters (World of Darkness)
Oak, Ash, and Thorn: Changeling: The Lost 2nd Companion (Changeling: The Lost 2nd)

CofD Dark Eras 2

(Chronicles of Darkness)
Manuscript Approval:
V5 Chicago By Night (Vampire: The Masquerade)
Spilled Blood (Vampire: The Requiem 2nd Edition)
Wr20 Book of Oblivion (Wraith: The Oblivion

20th Anniversary Edition

)
Trinity Continuum: Aberrant core (Trinity Continuum: Aberrant)
Editing:
Signs of Sorcery (Mage: the Awakening Second Edition)
Aeon Aexpansion (Trinity Continuum: Aeon)
C20 Players' Guide (

Changeling: the Dreaming 20th Anniversary Edition

)
Dystopia Rising: Evolution (Dystopia Rising: Evolution)
M20 Book of the Fallen (Mage: the Ascension 20th Anniversary Edition)
Adventures for Curious Cats (Monarchies of Mau)
In Media Res (Trinity Continuum: Core)
Tales of Excellent Cats (Monarchies of Mau)
Post-Editing Development:
Ex Novel 2 (Aaron Rosenberg) (Exalted 3rd Edition)
Indexing:
ART DIRECTION FROM MIRTHFUL MIKE:
In Art Direction
Dystopia Rising: Evolution – Sketches coming in, and they look good.

Geist 2e

The Realm – Fulls contracted. Talking to Gong and Gunship about availability during holidays.
Ex3 Monthly Stuff
Chicago By Night – KS moving along.
C20 Player's Guide – Contracted.

Aeon Aexpansion
They Came From Beneath the Sea! – Getting more KS art since we have a little time, gonna start on KS assets.
Lost 2e Jumpstart – Art contracted – sketches trickling in.
EX3 Lunars – KS art contracted.
Signs of Sorcery – Contracted – sketches trickling in.
Marketing Stuff
In Layout
M20: Gods and Monsters – With Josh, progressing.
Pugmire Roll of Good Dogs and Cats
Proofing
Scion Hero – Pre XX errata fixes.

Scion Origin – Corrections are in.
Ex3 Dragon Blooded
CtL2 Jumpstart – Awaiting more corrections.

Trinity Core

Trinity Aeon
At Press
Monarchies of Mau and Screen – And dice and buttons, all shipped to backers. Waiting for PoD proofs.
Wraith 20th – Fixing some issues with the front cover emboss. Everything else good to go though.
Wraith 20 Screen – Printing.
Scion Dice – At Studio2.
Lost 2e Screen – Printing.
Scion Screen – Printing.
Changeling: The Lost 2e – Printing.
Fetch Quest – Proof coming this week.
Exalted 3rd Novel – Out to backers, getting errata.

VtR Guide to the Night – Inputting errata and prepping for PoD.
PtC Tormented – I think we hit errata shutdown on Wednesday.
---
TODAY'S REASON TO CELEBRATE: 
Thanksgiving! Not necessarily the "school" holiday of pilgrims and first winters and all that, but the holiday of togetherness and actually looking at how things are in your life and being glad (thankful) for the good parts and the parts that you learned from. And MST3K new season dropping on Turkey Day!