Here's the Windup, and the Pitch! [Monday Meeting Notes]
In our meeting today, we were without Eddy, who, like a large number of people I know, is at GDC in San Francisco. Nonetheless, we somehow soldiered on. (Oh Eddy, just so you know, we made the change that Pugmire is about voles now).
We are settling up an overall Gen Con strategy, reviewing possible Kickstarters for the next year, and what sort of prank, if any, to pull on April 1.
And then, as we do each week, we ran through both Ramblin' Rose's list of where projects are in writing, development, and editing and indexing, and Mirthful Mike's run down of where projects are in art direction, layout, proofing, and printing.
Since I promised two weeks ago in the blog comments to explain each stage starting with the pitch (because it's PITCH SEASON!), and going all the way through with getting the projects up for all of you, here's the process we use. But first, this piece of art, because I also promised to show more of our astonishing art from our projects.
First, the Pitch!
So Pitch Season is the time of year where we ask all our developers to submit pitches for new projects for their game lines and for anything they'd like us to publish. There is a standard practice where we give a dev who pitched an idea first crack at developing that project, but that isn't always the case. After much trial and error, we now have the pitches sent directly to Ramblin' Rose, who assembles them for review by myself, Rose, and one or two other folks who know the game lines in question.
We'll also often open up Pitch Season to our amazing writers once the dev pitches are in, particularly those writers who have delivered ideas that really make us sit up and notice their thinking.
Regardless of source, I take all the ideas and look at how we want our game lines to grow, how various projects could come out in around the same time and play off each other, and what ideas build on previous projects or jump into all new directions. I try and mix a bit of familiarity with expanding our range in terms of what kind of experience readers and players will get, as I start pulling the pitches into a framework of releases.
Once I have a line-up of releases, we run them past the line developer of that game in order to get their feedback and ideas. Sometimes we combine several ideas that make sense as one book, other times we swap one idea for a similar one more suited for the developer.
At this point, I'll create a run down that gives the short reasons for why each project is needed and cool, and submit that to our license owners; at this time the new White Wolf Publishing. We haven't actually done this for new projects yet, so fingers crossed for this first "schedule" approval.
Writin' Time!
First, please be aware that these are general statements of process, and each developer has quirks as to how they do their job. Some might get their whole writing team together and then do the outline with each part already assigned to those writers, others might write the outline as a way to show prospective writers what they need. Or some combination of all that.
Outline: This is the stage that sets up the expectations of the developer as to what the project contains. It should firm up word count based on the project line-up and description, and establish the subject and number of chapters and how much of that word count each chapter contains. This is also where, depending on the project, developers may include a project "bible" that describes the tone, themes, and details, of the project. This stage may also be one of the approval stages for the gang at WWP.
Since only the dev is working on the outline at this point, we don't include this on our weekly updates listing.
First Draft: We do include this phase and all the rest, because now the project is being worked on by our phenomenal cadre of freelance writers around the world. This is the stage where the writers, armed with the outline and their particular part of the project, put down the first words that will eventually be submitted to the developer for review. We call it the First Draft, but most writers do many versions before submitting them to the dev.
Redlines: This is when the developer reviews the First Draft and notes changes both to be sure the text is saying what they want it to, as well as making sure that it says what it says well. Although every developer is different, most feel very strongly about well written prose and this is when they will correct grammar, and spelling, and all that. So named because of the days when actual red ink was used on paper for the corrections.
Second Draft: After having received, and in most cases discussed, their Redlines, this is when the writers will firm up their drafts based on the notes as well as their own tweaks.
Development: Surprisingly, this is the stage when the developer will take all the finished sections, usually by different writers, and make sure that they still read like one coherent project. Do they contradict each other in bad ways, or are they both saying the same thing in different chapters? Neither is something we want. Part of this is also formatting, like having a quote in front of every chapter not just some of them, as well as making sure that the text has the proper format built in for the layout designer to drop into the game line design template. The finished, yet unedited text is also a place where we may submit for approvals to WWP.
Editing/Art Notes: These are together because, ideally, in the time that the editor is catching misspellings, grammar mistakes, and even game line inconsistencies (if they are familiar with the game), the art director should have hired illustrators and sent out art notes based on the art notes from the developer. We'd like the artists to be sending sketches to the art director and working with them to create the finished illustrations by the time the edited text is ready. That way both text and the art that will fit within it are both ready for layout at the same time.
We have found that this is the best time to have the art approved by WWP as well, so we aren't trying to get new art for an almost finished book later on.
Post Editing Development: Well, if the editor is going to find things that need correcting, it is the developer's job to input those corrections. Sometimes, the editor also finds bigger problems with the text. Either way, this is when the dev makes the calls on what needs changing and how best to do that. After they are done, the text is handed over for layout.
Layout: Text is ready, art is ready, and by this point we almost always have the design elements and InDesign layout format for the project ready. So, the borders, fonts, sidebar design, opening chapter page design, etc., are all set into the layout file and the text is flowed in. If done right, the text formatting is "read" by InDesign and changes the text to match those formats. This gives us chapter and sections titles and headers at the right size and font, and the italics and bolds where they belong.
Art is then set in, and text is moved to accommodate it, as well as any sidebars and charts. Sometimes the graphic designer creates discrete sections in different fonts or on parchment, or whatever, as called out in the text. Most of the time those "To Production" call-outs are deleted by the designer. Once everything is basically in its place, the designer creates the first proof PDF for the developer to review.
Proofing: This is not actually a sequential thing that ends here. For all of our books, we do the first proof so that the developer can be sure that the layout process has not changed or wrecked how the project text and visuals are supposed to work. Although fortunately, most of the time, this is another chance to catch things like comma placement and the like. The marked up PDF is returned to the layout designer, and corrections are made and another PDF proof is made.
Usually, we have caught what we needed with the second proof and move on to getting the PDF out for approvals with WWP and then to backers if it is for a Kickstarter project, or on sale at DTRPG as an Advance PDF.
Buuuut. Some projects are either so complex, or so important, or have a seriously messed up section, that they require multiple PDFs beyond the two for proofing. So far Vampire: the Requiem first edition still hold the record at 18 proofs. We really never want to do that again.
We have, however, added the "community proof" phase, where we ask for input from our Kickstarter backers or Advance PDF purchasers on errata they might have found. It adds to the production time, but thousands of pairs of eyes beyond our own, as described above, really can fine-tune and catch issues that we missed from being too close to the material for so long. So that errata list is reviewed by the developer and given to the graphic designer for one more set of fixes and then they set up the final PDF files, the PoD printing files, and the traditional printing files as needed.
Indexing: Except for indexing! If a book requires one, we need to be completely finished with proofing so the page count won't throw off the page numbers in the index. We learned this the hard way. We usually have this update listed with the writing phases, since it's still all about words (worms, Roxanne!).
To Press: This means the project files have been put together and we have sent them out of house: to a printer (either traditional or PoD), or as a PDF on DTRPG, or for use on a website or whatever.
Phew! So that's the overview of how we go from ideas to a project you can have. And because it is an overview, let me know if you have specific questions or want more detail on some stages. I might not get to all of them in the comments this week, but it'll let me know if I should devote a whole blog to that phase.
BLURBS!
ON SALE!
GM's Day Sale at DriveThruRPG.com has 2 days left!
Get all kinds of Onyx Path PDFs on sale at craaaaazy prices! V20 Red List, V20 Children of the Revolution, and the Aberrant Storytellers' Guide are just three of the possibilities!
The Demon Storyteller Guide has dropped its cover and is on sale as a PDF and a physical copy PoD on DTRPG! http://www.drivethrurpg.com/product/170165/Demon-Storytellers-Guide
The Demon Storyteller's Guide includes:
Expanded information on angels, including a look at how Incarnations apply to them
A extensive look at the spy genre and its permutations and how they apply to Demon
Three "setting hacks," including an examination of Demon in the Bronze Age
Dreams of Avarice has risen from the sands and PDF and PoD versions are on sale now! http://www.drivethrurpg.com/product/170167/Dreams-of-Avarice
Dreams of Avarice is a personal manifesto penned by the Arisen called the Heretic. This in-character richly illustrated 6? x 9? volume exposes secrets and hypocrisies that underlie the world of Mummy: the Curse.
The Chronicles of Darkness Core Rulebook looms out of the shadows, and is now on sale with PDF and PoD versions on DTRPG: http://www.drivethrurpg.com/product/168428/Chronicles-of-Darkness
Chronicles of Darkness RPG rulebook contains:
A guide to creating characters to explore a world of modern horror, from hopes and fears to psychic powers.
Dramatic rules for investigation, social manipulation, and bone-crunching violence.
Over a dozen monsters straight out of weird fiction and urban legend… plus complete rules for creating your own.
The God-Machine Chronicle, a massive collection of sample characters and techgnostic adventures.
Formerly titled nWoD Core Rulebook 2nd Edition.
The Pugmire Early Access book is for sale in both PDF and PoD formats! Check out the beta-rules for our family-friendly fantasy game of uplifted dogs exploring a world they never made! Lord of the Rings meets Planet of the Apes, but with dogs!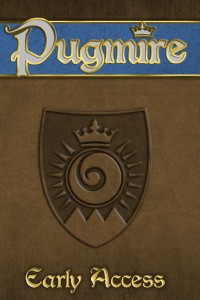 Condition Card PDFs and physical card PoDs for both Chronicles of Darkness http://www.drivethrurpg.com/product/171574/Chronicles-of-Darkness-Condition-Numina-and-Dread-Power-Cards and Werewolf: the Forsaken 2nd Edition http://www.drivethrurpg.com/product/171573/Werewolf-the-Forsaken-2nd-Edition-Condition-Cards are now up dealt up at DTCards!
CONVENTIONS!
Gen Con 2016 planning has started. We booked our rooms in record time, so we are sure of a place to sleep to recharge our tired Onyx brains!
Here are some cons Fast Eddy Webb will be attending! Talk to him about V20 and Pugmire and Sherlock Holmes and Oxford Commas:
---
And now, the new project status updates!
DEVELOPMENT STATUS FROM ROLLICKING ROSE (projects in bold have changed status since last week):
First Draft (The first phase of a project that is about the work being done by writers, not dev prep)
M20 Book of Secrets (Mage: the Ascension 20th Anniversary Edition)
Exalted 3rd Novel by Matt Forbeck (Exalted 3rd Edition)
CtL fiction anthology (Changeling: the Lost 2nd Edition)
Ring of Spiragos (Scarred Lands)
VtM Endless Ages fiction anthology (Vampire: the Masquerade 20th Anniversary Edition)
BtP Building a Legend (Beast: the Primordial)
Scarred Lands Player's Guide 5E: Ghelspad (Scarred Lands 2nd Edition)
Trinity Continuum Core Rulebook (The Trinity Continuum)
DA V20 Dark Ages Companion (Vampire 20th Dark Ages)
Trinity Continuum: Aeon Rulebook (The Trinity Continuum)
M20 Gods and Monsters (Mage: the Ascension 20th Anniversary Edition)
Redlines
Wraith: the Oblivion 20th Anniversary Edition
Changeling: the Dreaming 20th Anniversary Edition
Dagger of Spiragos – Pathfinder Version (Scarred Lands)
EX3 Quickstart (Exalted 3rd Edition)
Scarred Lands The Wise and the Wicked  (Scarred Lands 2nd Edition)
Second Draft
Arms of the Chosen (Exalted 3rd Edition)
The Realm (Exalted 3rd Edition)
Dragon-Blooded (Exalted 3rd Edition)
Signs of Sorcery (Mage: the Awakening Second Edition)
Cavaliers of Mars
Night Horrors: Conquering Heroes (Beast: the Primordial)
Development
W20 Changing Ways (Werewolf: the Apocalypse 20th Anniversary Edition)
V20 Lore of the Bloodlines (Vampire: the Masquerade 20th Anniversary Edition)
Beast Ready Made Characters (Beast: the Primordial)
Changeling: the Lost 2nd Edition, featuring the Huntsmen Chronicle (Changeling: the Lost 2nd Edition)
W20 Pentex Employee Indoctrination Handbook (Werewolf: the Apocalypse 20th Anniversary Edition)
CofD Hurt Locker (Chronicles of Darkness)
DA Tome of Secrets (Vampire 20th Dark Ages)
Scion: Alpha (Scion 2nd Edition)
Editing
W20 Shattered Dreams (Werewolf: the Apocalypse 20th Anniversary Edition)
Shattered Dreams in-book stretch goals (Werewolf: the Apocalypse 20th Anniversary Edition)
W20 Kinfolk (Werewolf: the Apocalypse 20th Anniversary Edition)
Beckett's Jyhad Diary (Vampire: the Masquerade 20th Anniversary Edition)
Mummy Fiction Anthology (Mummy: the Curse)
Post-Editing Development:
Scarred Lands Player's Guide: Ghelspad (Scarred Lands 2nd Edition)
Indexing:
Beast: the Primordial Core Book (Beast: the Primordial)
ART DIRECTION FROM MIRTHFUL MIKE:
In Art Direction
W20 Shattered Dreams – Trying to get the remaining artwork in for expansions.
Promethean: the Created Second 

Scarred Lands PG
Dark Eras Companion
Secrets of the Covenants – Art coming in.. slowly.
Necropolis Rio – Cover contracted
W20 Kinfolk – Art underway
V20 Ready Made Characters – Got sketches in and going over those

Monday

.
EX3 Backer Charms – Assembling art notes.
In Layout
Mage: the Awakening Second – In progress.
V20 Black Hand – Wrapping up the Cover and then it should be going out for approval.
V20 Ghouls – In progress
WtF2 The Pack

–

In Progress.
Beast – Prepping final download and Print on Demand files.
Proofing

Ex 3 core book – From RichT: Indexing is half-way there.
Dark Eras – At WWP for approval.
Beast Anthology – At WWP for approval.
At Press
M20 Deluxe Edition – starting shipping this week
Beast Screen – proofs approved, being printed
Lore of the Clans LtD Edition – proofs approved, being printed
Lore of the Clans Screen – proofs approved, being printed
Special- projects on hold in the art and production area until an external factor is resolved
Wraith 20 – Can't go further until art notes come in, still being developed by Rich Dansky.
Pentex Employee Indoctrination Manual – Some added and amended text needs to come in.
---
TODAY'S REASON TO DRINK: Top o' the mornin' and faith and begorra! A drink for all those harmless snakes driven from their homes!