I Need To Cross into The Realm! [Monday Meeting Notes]
Because, honestly, after this last week, diving into a world where problems can be solved with magic sounds pretty damn sweet!
So, I'm not going to have much mind-space to write my usual faux-Stan Lee kind of editorializing and rah-rah this week. In fact, I'm pretty much going to skip all that and just post the topics our Monday Meeting crew discussed today:
As much as it shouldn't need to be said, it does.
The Legendlore Kickstarter starts tomorrow, and we talked a lot about the various Actual Plays that will be showing up on Twitter, including two that are detailed below in the Onyx Path Media section. We're hoping that folks give them a watch so they can see how the characters and setting interact.
We reviewed the M20 Technocracy Reloaded Kickstarter that ended last Thursday and were really thrilled by pretty much the whole thing, although it ended oddly with a reoccurring glitch on the KS side. Really not much we can do there with the whole "technical difficulties" thing outside our control, as it may well have been out of KSs.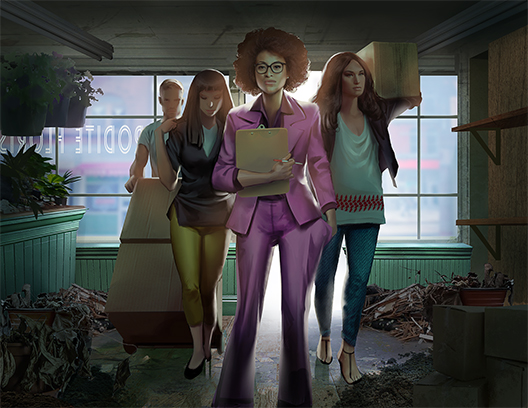 We reviewed the plans for the Onyx Path Virtual Gaming Convention, which is ready to start on June 12th -14th to "provide fans and players of tabletop roleplaying games with a uniquely online convention experience. Onyx Path Gaming Con will be completely digital and accessible to anyone with a laptop, computer, or cellphone, allowing fans and players of Onyx Path games to connect with one another over their favorite game". Check out more details below in the Conventions section of the Blurbs.
We decided to investigate further as to whether there are accessibility issues with some projects.
Aaron Voss continues to get up to speed with our project scheduling set-up, and with getting books to press and out to KS backers and distribution, so there were questions and answers reviewing each of the projects headed to press right now. Since we have added Studio2 as a sales link to distribution and thus into stores, we also now need to be sure that they have the info they need to solicit distributors once books are ready to go on sale.
Tomorrow we have two more Developer Town Hall gatherings, and we reviewed who has indicated they are coming and when. Reminder- it's your last chance to send me any questions in the Comments that I can ask the attending devs.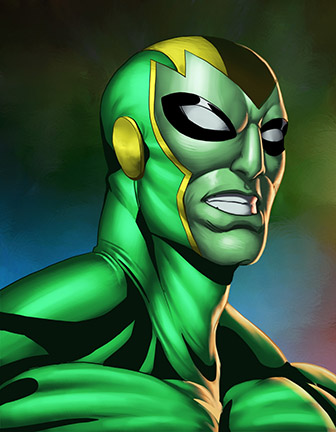 OK, folks. Please stay safe, and we sincerely hope that this thing we do can provide you a break during these times.
Many Worlds, One Path!
---
Blurbs!
---
Kickstarter!
This Tuesday, June 2nd at 2pm Eastern US time, return with us to The Realm of Legendlore!
Grab your friends and escape to another world!
You've found an enchanted portal — a transition point — between worlds. The portal, called a Crossing, takes you to a world you thought only existed in novels and films: a magical land where dragons roam the skies, orcs and hobgoblins terrorize weary travelers, and unicorns prance through the forest. It is a world where humans join other peoples such as elves, trolls, dwarves, changelings, and the dreaded creatures who steal the night. It is a world of fantasy — of imagination.
It is the Realm.
It is Legendlore.
---
Onyx Path Media!
Our crew sit down with all the Exalted creators they can for a no-holds barred Exalted Roundtable! What's coming for 3rd Edition and Exalted Essence? How soon will Exigents be ready to Kickstart? Answers to these and many, many, other questions to be revealed next Friday!
As always, this Friday's Onyx Pathcast will be on Podbean or your favorite podcast venue! https://onyxpathcast.podbean.com/
This week is all about Legendlore, which is why we're excited to announce not one, but two Legendlore actual plays commencing this week, with a third starting the week after! You'll really want to follow us on twitch.tv/theonyxpath and tune in to Friday's first session run by the game's developer, Steffie de Vaan, and stick around for the evening slot where Legendlore: Lost in the Crossing commences with character creation.
We're very excited about all of these actual plays, but let's highlight Lost in the Crossing for a moment. We're pleased to announce that Jen Vaughn of Haunted Vault Studios is running this four-part campaign for us, that it'll take you into some of the real meat of the Legendlore setting, demonstrate a lot of the fun system and world elements of the game, and introduce you to a wonderful assembly of players.
Here's the crew behind Lost in the Crossing:
Kikka Delarose
Pronouns: She/Her
Bio: Kikka Delarose is a tabletop player, representation panel coordinator, and creator of A Lonely Haunt RPG ( https://kikka.itch.io/a-lonely-haunt )Twitter handle: @KikkaVO  
Teo Acosta
Pronouns: He/Him
Bio: Teo Acosta is an award winning Cinematographer, Storyboard Artist, and Sequential Artist. He is the co-founder of Haunted Soup Pictures and avid Tabletop Enthusiast! Check out Teo's comics at http://www.wizardsandcuteshit.com and his other work at http://hauntedsoup.com
IG/Twitter: @teo_acosta @HauntedSoupPictures
Logan Timmins
Pronouns: He/him
Bio: Logan is a queer, Aussie, forest-loving, tattooed, trans NERD. He is passionate about tabletop roleplaying games and the improvised storytelling that they create which is nothing short of magic. Find Logan at: https://breathingstories.itch.io/ & @Ink_And_Stories & @StrikeOut_TTRPG Twitter: @Ink_And_Stories
Bones K. Leopard
Pronouns: They/Them
Bio: Bones Leopard is a twin and nonbinary writer and artist who currently resides in Los Angeles. Their projects include the twice successful Kickstarter project [SUPER]NATURAL ATTRACTION, and their webcomic MR. HARE & MR.BEAR. In 2018 they successfully funded the kickstarter PANDORA'S BOOK OF MONSTERS which led to writing PANDORA'S LEGACY for BOOM! Studios. Bones is currently working on launching their next webcomic, a D&D based fantasy comic: ReDux this year! Check out their comics work here: https://www.bonesleopard.com/
Twitter: @BonesKLeopard IG: @BonesLeopard
Jen Vaughn
Pronouns: She/they
Bio: Jen Vaughn is cartoonist and narrative designer for video game company/space cult Very Very Spaceship. She runs a weekly Twitch show on Tuesday nights featuring a new RPG every month on the Big Dun-Jen Show (@bigdunjenshow) and plays D&D with the all-women fam-friendly podcast, d20 Dames (d20dames.com). Find more of her RPG adventures and comics at www.hauntedvaultstudios.com
Twitter/IG: @thejenya
On Lost in the Crossing, the intrepid players cross over into East Azoth to discover that fantasy is not all unicorns and sweet mead. They'll encounter the Garbage Pit of the Children of the Highlands; Earthly relics – that some might called trash – left from previous waves of visitors; help return lost relics to their homes; and learn about the dangerous beauty of the Nightlands lunar cycle all while making friends with the Realmborn people. Will the players be able to make it back to Earth and do they even want to return? Find the answers to all these questions and more on Fridays in June, 7-9pm PT on twitch.tv/theonyxpath

It's an excellent crew and we're looking forward to seeing what they have planned!
We shouldn't depart from our Twitch coverage without highlighting that this week also sees the finale of Changeling: The Lost- Littlebrook Reunion, which Chris (the Primogen) has diligently and excellently ran for us since near enough when we started our Twitch streams in earnest.
Thank you so much, Chris, and see you down the road!
We'll be back with our YouTube (www.youtube.com/user/theonyxpath) coverage and profiles of other actual plays, reviews, and interviews next week, but before we go, here's the always amazing Occultists Anonymous with more Mage: The Awakening:
Episode 102: Witching Hour
The cabal takes a late night trip to the now-empty cemeteries to investigate who might be behind this and why, then prepare an old-fashioned stakeout… with some magical assistance.
https://youtu.be/qJmFpBvGQa8
Episode 103: Lives On The Line
Facing off against antagonist Mages, the cabal try to talk with them first, but are quickly drawn into a Duel Arcane with their lives at stake. Red Dread is called in to officiate outside of the bounds of the New York Consilium.
https://youtu.be/vcO_wtfh5co

Please check these out and let us know if you find or produce any actual plays of our games! We'd love to feature you!
---
Electronic Gaming!
As we find ways to enable our community to more easily play our games, the Onyx Dice Rolling App is live! Our dev team has been doing updates since we launched based on the excellent use-case comments by our community, and this thing is awesome! (Seriously, you need to roll 100 dice for Exalted? This app has you covered.)
---
On Amazon and Barnes & Noble!
You can now read our fiction from the comfort and convenience of your Kindle (from Amazon) and Nook (from Barnes & Noble).
If you enjoy these or any other of our books, please help us by writing reviews on the site of the sales venue from which you bought it. Reviews really, really help us get folks interested in our amazing fiction!
Our selection includes these latest fiction books:
---
Our Sales Partners!
We're working with Studio2 to get Pugmire and Monarchies of Mau out into stores, as well as to individuals through their online store. You can pick up the traditionally printed main book, the screen, and the official Pugmire dice through our friends there! https://studio2publishing.com/search?q=pugmire
We've added Prince's Gambit to our Studio2 catalog: https://studio2publishing.com/products/prince-s-gambit-card-game
Now, we've added Changeling: The Lost Second Edition products to Studio2's store! See them here: https://studio2publishing.com/collections/all-products/changeling-the-lost
Scion 2e books and other products are available now at Studio2: https://studio2publishing.com/blogs/new-releases/scion-second-edition-book-one-origin-now-available-at-your-local-retailer-or-online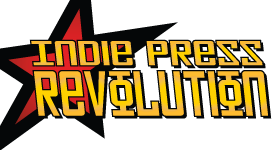 Looking for our Deluxe or Prestige Edition books? Try this link! http://www.indiepressrevolution.com/xcart/Onyx-Path-Publishing/
And you can order Pugmire, Monarchies of Mau, Cavaliers of Mars, and Changeling: The Lost 2e at the same link! And now Scion Origin and Scion Hero and Trinity Continuum Core and Trinity Continuum: Aeon are available to order!
As always, you can find Onyx Path's titles at DriveThruRPG.com!
---
On Sale This Week!
This week we dig up the Buried Bones: Creating in the Realms of Pugmire advance PDF! On sale on DriveThruRPG on Wednesday!
Buried Bones is the ultimate guide to creating in the Realms of Pugmire. Whether you're making your own products for the Canis Minor community content program, want to make your personal Pugmire chronicle as accurate as possible, or are just interested in some of the behind-the-scenes details of the world, Buried Bones is the book to read! It includes:
The writer's guide shared with all Pugmire and Monarchies of Mau creators
A number of blogs related to the Realms of Pugmire, rewritten for this edition
A handy guide to help people convert material from the 5e OGL to Pugmire or Monarchies of Mau
Answers to frequently asked questions about the lore of the world and the mechanics of the RPGs
Also this Wednesday we will be adding a fantastic new Art Pack for Scion: Hero to the Storypath Nexus Community Content site to add even more amazing and evocative art for your community content projects!
---
Conventions!
As I mentioned above, we are holding the first-ever Onyx Path Virtual Gaming Convention on June 12th – June 14th!
Onyx Path Virtual Gaming Convention focuses on all our sci-fi, fantasy, and horror tabletop RPG settings and systems. This three-day event will consist of virtual organized game sessions, actual plays of your favorite game lines, and TTRPG industry professional workshops, along with panels featuring audience favorite content creators and game developers. Onyx Path Publishing is partnering with Gehenna Gaming for tabletop RPG fans to connect with each other and industry professionals to explore old favorites or discover new games. Some charity proceeds will go to The Bodhana Group.

Though dates for physical conventions are subject to change due to the current COVID-19 outbreak, here's what's left of our current list of upcoming conventions (and really, we're just waiting for this last one to be cancelled even though it's Nov/Dec). Instead, keep an eye out here for more virtual conventions we're going to be involved with:
PAX Unplugged: https://unplugged.paxsite.com/
---
And now, the new project status updates!
Development Status from Eddy Webb! (Projects in bold have changed status since last week.):
First Draft (The first phase of a project that is about the work being done by writers, not dev prep.)
Exalted Essay Collection (Exalted)
Adversaries of the Righteous (Exalted 3rd Edition)
The Clades Companion (Deviant: The Renegades)
The Devoted Companion (Deviant: The Renegades)
Saints and Monsters (Scion 2nd Edition)
Dead Man's Rust (Scarred Lands)
Trinity Continuum: Anima
Redlines
Dragon-Blooded Novella #2 (Exalted 3rd Edition)
Hundred Devil's Night Parade (Exalted 3rd Edition)
Trinity Continuum: Adventure! core (Trinity Continuum: Adventure!)
Novas Worldwide (Trinity Continuum: Aberrant)
Exalted Essence Edition (Exalted 3rd Edition)
M20 Rich Bastard's Guide To Magick (Mage: The Ascension 20th Anniversary)
V5 Children of the Blood (was The Faithful Undead) (Vampire: The Masquerade 5th Edition)
V5 Forbidden Religions (Vampire: The Masquerade 5th Edition)
Wild Hunt (Scion 2nd Edition)
Second Draft
Many-Faced Strangers – Lunars Companion (Exalted 3rd Edition)
Kith and Kin (Changeling: The Lost 2e)
Dearly Bleak – Novella (Deviant: The Renegades)
Mission Statements (Trinity Continuum: Aeon)
Contagion Chronicle Ready-Made Characters (Chronicles of Darkness)
Under Alien Suns (Trinity Continuum: Aeon)
V5 Trails of Ash and Bone (Vampire: The Masquerade 5th Edition)
Development
TC: Aberrant Reference Screen (Trinity Continuum: Aberrant)
Across the Eight Directions (Exalted 3rd Edition)
Contagion Chronicle: Global Outbreaks (Chronicles of Darkness)
M20 Victorian Mage (Mage: the Ascension 20th Anniversary Edition)
Exigents (Exalted 3rd Edition)
N!ternational Wrestling Entertainment (Trinity Continuum: Aberrant)
Assassins (Trinity Continuum Core)
Manuscript Approval
Crucible of Legends (Exalted 3rd Edition)
Post-Approval Development
Scion: Demigod (Scion 2nd Edition)
Editing
Lunars Novella (Rosenberg) (Exalted 3rd Edition)
Mummy: The Curse 2nd Edition core rulebook (Mummy: The Curse 2nd Edition)
Player's Guide to the Contagion Chronicle (Chronicles of Darkness)
Contagion Chronicle Jumpstart (Chronicles of Darkness)
TC: Aberrant Jumpstart (Trinity Continuum: Aberrant)
Trinity Continuum Jumpstart (Trinity Continuum)
Masks of the Mythos (Scion 2nd Edition)
LARP Rules (Scion 2nd Edition)
Heirs to the Shogunate (Exalted 3rd Edition)
The Book of Lasting Death (Mummy: The Curse 2e)
They Came From Beyond the Grave! (They Came From!)
Scion: Dragon (Scion 2nd Edition)
Post-Editing Development
City of the Towered Tombs (Cavaliers of Mars)
W20 Shattered Dreams Gift Cards (Werewolf: The Apocalypse 20th)
Cults of the Blood Gods (Vampire: The Masquerade 5th Edition)
Hunter: The Vigil 2e core (Hunter: The Vigil 2nd Edition)
Trinity Continuum: Aberrant core (Trinity Continuum: Aberrant)
Deviant: The Renegades (Deviant: The Renegades)
Monsters of the Deep (They Came From Beneath the Sea!)
Legendlore core book (Legendlore)
Pirates of Pugmire KS-Added Adventure (Realms of Pugmire)
Tales of Aquatic Terror (They Came From Beneath the Sea!)
Terra Firma (Trinity Continuum: Aeon)
One Foot in the Grave Jumpstart (Geist: The Sin-Eaters 2e)
Indexing
---
Art Direction from Mike Chaney!
In Art Direction
Scion Titanomachy
Tales of Aquatic Terror
WoD Ghost Hunters – KS final art: One more piece coming in still.
Aberrant – AD'd.
Hunter: The Vigil 2e
Mummy 2
Deviant – Dividing up among current artists.
Legendlore – Ready for the KS.
Technocracy Reloaded (KS)
Cults of the Blood God – Rolling along.
Scion: Dragon – Waiting on art notes.
Masks of the Mythos – Reviewing art notes and considering artists.
Scion: Demigod – Reviewing art notes.
They Came From Beyond the Grave! (KS) – Art is arting.
TC: Adventure! (KS) – Cover art finishing.
In Layout
Yugman's Guide to Ghelspad
Vigil Watch
TC Aeon Terra Firma
V5 Let the Streets Run Red
Pugmire Adventure
Proofing
Trinity Aeon Jumpstart – New artist taking care of finishing missing art.
Lunars: Fangs at the Gate – Finishing Backer PDF errata.
Contagion Chronicle – Corrections are being input.
Cavaliers of Mars: City of the Towered Tombs
Magic Item Decks (Scarred Lands)
Yugman's Guide Support Decks (Scarred Lands)
Dark Eras 2 Screen and booklet at Paradox/WW for approval.
At Press
Night Horrors : Nameless and Accursed – PoD proof books were sent to me by the person who received them through a shipping mishap.
Scion Companion – Backer PDF out to backers for errata.
TCFBTS Heroic Land Dwellers – Prepping PoD files.
TCFBTS Screen and Booklet
They Came from Beneath the Sea! – Files at press.
Creature Collection 5e – PoD files uploaded. Tradional files sent to printer.
Pirates of Pugmire – Prepping files for press and PoD.
Pirates of Pugmire Screen – Prepping files for press.
Duke Rollo Book – PoD ordered.
Buried Bones: Creating in the Realms of Pugmire (Realms of Pugmire) – Advance PDF on sale this Wednesday on DTRPG.
Scion: Hero Art Pack for the Storypath Nexus Community Content site released on Weds.
---
Today's Reason to Celebrate!
Today in the birthday of our very own Ian A. A. Watson! Ian is, of course, the person who created both the extremely useful unofficial White Wolf Wiki, and who continued the online dialogue about the Trinity Continuum through the dark years until I was able to bring the setting to Onyx Path. He has also been the unsleeping helmsman keeping us on course on our social media sites. Ian also emphatically agreed to sharing this space with another Reason to Celebrate, which is that today marks the beginning of Pride Month, when the world's LGBTQ communities come together and celebrate the freedom to be themselves.