It's the Chicago Way! [Monday Meeting Notes]

Or at least, that's what they say in The Untouchables.
For us, the Chicago Way is the way our V5 Chicago By Night Kickstarter is charging into its last few days and making a real run to top $100k in pledges. That's great for a city book, even CbyN, and is just from the over 1500 Kickstarter backers we have currently! Thank you everyone who has supported us so far in this, our first chance to create a book for Vampire: The Masquerade 5th Edition.
We've had a few folks message us with concerns as to whether the content will be to their liking. For various reasons. And all we can say is, we set up this Kickstarter so that anyone can back it, for as little or as much as they want, and get pretty much the full text, approved by White Wolf, to read through.
We think the writing is fantastic, and a lot of posters online are agreeing, but if you disagree, it is easy to drop your pledge. No harm, no foul.
We'll be following the Chicago Kickstarter with one for They Came From Beneath the Sea!, which is a very different kind of tabletop RPG for us. The addition of play elements to the same Storypath System that powers Scion 2nd Edition and the Trinity Continuum and Dystopia Rising: Evolution, really show the flexibility of Storypath.
What play elements you ask? Well, let's just say that they add the choice of adding drops of sarcasm all the way through to buckets of hi-larious quips to a regular game set in a world of 1950s sci-fi and horror movies.
Developer Matthew Dawkins is currently putting the finishing touches on a They Came From Actual Play vid he shot this weekend, but before we show that off, we're going to be revealing a teaser for the game that is like no teaser ever created for any tabletop RPG evah!
But that will have to wait until after we're back from PAX Unplugged in my home town of Philadelphia, PA this week. We're in booth #2133 and we'll be hanging out, selling books and stuff, and we're running a lot of demos and playtests all through the convention.We have two separate tables in the demo area, so there should be lots to sit in on.
In fact, Mighty Matt McElroy missed our meeting today because he and Bill Bodden were loading up the van with book boxes and headed out from Wisconsin on their way to Philly.
I've got a bunch of folks scheduled to pitch me their ideas for new games at the con, but I'll still be at the booth, along with Eddy, Dixie, Matt, Bill, Lisa, Danielle, and I hear even Neall may pop his ginger head in, for a good bit if you want to come by – we'd love to talk about our game lines or just stuff in general!
I hear that we may even get some Onyx Pathcast recording accomplished while there, so expect something to pop up later in December. This Friday on the Pathcast, the trio are making Scion Origin characters and walk through the process so everybody can get the hang of it.
And, as I mentioned last week, last Friday's Onyx Pathcast was an interview of Jacqueline Bryk, who is not only an excellent writer, but someone who has stepped forward to assist gaming companies with providing safety rules and methods in their TTRPGs and LARPs. For anyone who is interested in how we can have safety and inclusive policies in our hobby along with mature topics and roleplaying, this is a fantastic interview.
Dixie does gives us a heads-up warning about the content before the actual interview, because this is a pretty in-depth look at the topic and they both go into the real-life reasons for why these sorts of rules are important.
Finally, just a reminder that is only good for a few more hours, but with Matt on the road he asked me to remind folks, and he's been and will be working so hard to make PAX Unplugged great for us, so how can I say no? We still have a few hours to go, as I write this, on two DTRPG sales:
Cyber Monday "doorbuster" deals:
– https://www.storytellersvault.com/featured.php?promotion_id=CyberVault-2018
Plus 390 other PDFs 33% off:
– https://www.drivethrurpg.com/blackfriday.php?manufacturers_id=4261
So that's it, as we have a short week of work here – but a much longer one at the convention, so I need to get back to prepping my monthly Kickstarter Updates. There's a lot of them still, even with our Kickstarter Concierge James handling our most recent KSs. Which is a nice reminder each month that we have:
Many Worlds, One Path!
BLURBS!
KICKSTARTER:
ELECTRONIC GAMING: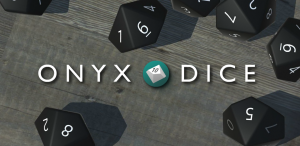 As we find ways to enable our community to more easily play our games, the Onyx Dice Rolling App is now live! Our dev team has been doing updates since we launched based on the excellent use-case comments by our community, and this thing is both rolling and rocking!
Here are the links for the Apple and Android versions:
http://theappstore.site/app/1296692067/onyx-dice
https://play.google.com/store/apps/details?id=com.onyxpathpublishing.onyxdice&hl=en
Three different screenshots, above.
And our latest, the dice for Werewolf: The Forsaken 2e:
ON AMAZON AND BARNES & NOBLE:
You can now read our fiction from the comfort and convenience of your Kindle (from Amazon) and Nook (from Barnes & Noble).
If you enjoy these or any other of our books, please help us by writing reviews on the site of the sales venue you bought it from. Reviews really, really help us with getting folks interested in our amazing fiction!
Our selection includes these fiction books:
OUR SALES PARTNERS:
We're working with Studio2 to get Pugmire out into stores, as well as to individuals through their online store. You can pick up the traditionally printed main book, the Screen, and the official Pugmire dice through our friends there!
https://studio2publishing.com/search?q=pugmire
And we've added Prince's Gambit to our Studio2 catalog: https://studio2publishing.com/products/prince-s-gambit-card-game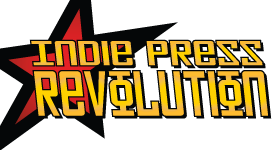 Looking for our Deluxe or Prestige Edition books? Try this link! http://www.indiepressrevolution.com/xcart/Onyx-Path-Publishing/
Here's the link to the press release we put out about how Onyx Path is now selling through Indie Press Revolution: http://theonyxpath.com/press-release-onyx-path-limited-editions-now-available-through-indie-press-revolution/
And you can now order Pugmire: the book, the screen, and the dice! http://www.indiepressrevolution.com/xcart/manufacturers.php?manufacturerid=296
DRIVETHRURPG.COM:
This Wednesday creeps up on us and pounces!
The PDF and physical book PoD versions of Monarchies of Mau release at DTRPG!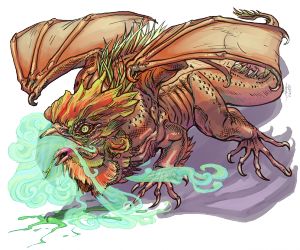 And we continue our monthly Exalted 3rd Edition PDF releases with:
Cockatrice and Black Hollow for 100 Devils Night Parade and Peremuz, Rogue Homunculus for Adversaries of the Righteous, also on DTRPG!
CONVENTIONS!
THIS WEEK! Rich, Lisa, Matt, Eddy, Dixie, Danielle, and other Onyx Path writers
and developers will be at PAX Unplugged in Philly, November 30th –
December 2nd running demos of Scion, Monarchies of Mau, Exalted, and
more!
http://unplugged.paxsite.com/
Start getting ready for our appearance at MidWinter this January in Milwaukee! So many demos, playtests, secret playtests, and Onyx Path Q&As you could plotz!
---
And now, the new project status updates!
DEVELOPMENT STATUS FROM FAST EDDY WEBB (projects in bold have changed status since last week):

First Draft (The first phase of a project that is about the work being done by writers, not dev prep)
C20 Novel (Jackie Cassada) (Changeling: the Dreaming 20th Anniversary Edition)

M20 The Technocracy Reloaded (Mage: the Ascension 20th Anniversary Edition)
M20 Victorian Mage (Mage: the Ascension 20th Anniversary Edition)
City of the Towered Tombs (Cavaliers of Mars)
Mummy: The Curse 2nd Edition core rulebook (Mummy: The Curse 2nd Edition)
Scion Jumpstart (Scion 2nd Edition)
Geist2e Fiction Anthology (Geist: The Sin-Eaters 2nd Edition)
Memento Mori: the GtSE 2e Companion (Geist: The Sin-Eaters 2nd Edition)
Pirates of Pugmire (Realms of Pugmire)
Distant Worlds (Trinity Continuum: Aeon)
Dragon-Blooded Novella #1 (Exalted 3rd Edition)
Across the Eight Directions (Exalted 3rd Edition)
Exalted Essay Collection (Exalted)
Redlines
Deviant: The Renegades (Deviant: The Renegades)
Witch-Queen of the Shadowed Citadel (Cavaliers of Mars)
Heirs to the Shogunate (Exalted 3rd Edition)
Scion Companion: Mysteries of the World (Scion 2nd Edition)
Scion Ready Made Characters (Scion 2nd Edition)
Second Draft
Tales of Good Dogs – Pugmire Fiction Anthology (Pugmire)
Night Horrors: Nameless and Accursed (Mage: the Awakening Second Edition)
Development
Hunter: the Vigil 2e core (Hunter: the Vigil 2nd Edition)

CofD Contagion Chronicle

(Chronicles of Darkness)
Night Horrors: Shunned by the Moon (Werewolf: The Forsaken 2nd Edition)
Lunars: Fangs at the Gate (Exalted 3rd Edition)
WoD Ghost Hunters (World of Darkness)
Oak, Ash, and Thorn: Changeling: The Lost 2nd Companion (Changeling: The Lost 2nd)

CofD Dark Eras 2

(Chronicles of Darkness)
Manuscript Approval:
Wr20 Book of Oblivion (Wraith: The Oblivion

20th Anniversary Edition

)
Trinity Continuum: Aberrant core (Trinity Continuum: Aberrant)
Editing:
Signs of Sorcery (Mage: the Awakening Second Edition)
Aeon Aexpansion (Trinity Continuum: Aeon)
C20 Players' Guide (

Changeling: the Dreaming 20th Anniversary Edition

)
Dystopia Rising: Evolution (Dystopia Rising: Evolution)
M20 Book of the Fallen (Mage: the Ascension 20th Anniversary Edition)
Adventures for Curious Cats (Monarchies of Mau)
In Media Res (Trinity Continuum: Core)
Tales of Excellent Cats (Monarchies of Mau)
V5 Chicago By Night (Vampire: The Masquerade)
Spilled Blood (Vampire: The Requiem 2nd Edition)
Post-Editing Development:
Ex Novel 2 (Aaron Rosenberg) (Exalted 3rd Edition)
Indexing:
ART DIRECTION FROM MIRTHFUL MIKE:
In Art Direction
Dystopia Rising: Evolution – Finals starting in.

Geist 2e

The Realm 
Ex3 Monthly Stuff
Chicago By Night – KS moving along. Figuring out full art buy.
C20 Player's Guide – Sketches coming in.

Aeon Aexpansion
They Came From Beneath the Sea! – Starting on KS assets.
Lost 2e Jumpstart 
EX3 Lunars – KS art contracted.

Some sketches already in.

Signs of Sorcery – Contracted – Seen sketches for all the halfs.
Marketing Stuff
In Layout
Pugmire Roll of Good Dogs and Cats
Trinity Core

Trinity Aeon
Proofing
Scion Hero – Page XXs and then Indexing.

Scion Origin – 
Page XXs and then Indexing.
Ex3 Dragon Blooded
CtL2 Jumpstart – Awaiting more corrections.
M20: Gods and Monsters

At Press
Monarchies of Mau – PDF and PoDs go live Wednesday on DTRPG!
Wraith 20th – Fixing some issues with the front cover emboss. Everything else good to go though.
Wraith 20 Screen – Printing.
Scion Dice – At Studio2.
Lost 2e Screen – Printing.
Scion Screen – Printing.
Changeling: The Lost 2e – Printing.
Fetch Quest – Proof being reviewed- looking good.
Exalted 3rd Novel – Inputting errata.

VtR Guide to the Night – Ordering PoD proof.
PtC Tormented – Inputting errata.
---
TODAY'S REASON TO CELEBRATE: 
Looking forward this week to PAX Unplugged in Philly and seeing a whole bunch of folks face-to-face.