Just a Roll of the Dice [Monday Meeting Notes]
Let's hope the power stays on as I write this, as opposed to last week!
Had a great time at the strangely yet memorably named GameHoleCon in Madison, Wisconsin this last weekend. There, the preferred dice to roll are the 20-sided and other solids that are classically used for D&D, and that makes sense as they are very much coming from that tradition.
So why did Onyx Path attend when most of our games use 10-sided dice pools?
Well, we are publishing the second edition of the d20 classic Scarred Lands in both Pathfinder and 5th Edition D&D compatible rules versions. Scarred Lands' aftermath of a gods-war setting has always been very compelling to me, and I'm glad myself and developer Scott Holden had a chance to review where the line can go as we shared a room at the con.
Plus, we have Pugmire, which uses a simplified d20 system that we thing really makes it easy to get started playing your canine adventurers.
So we figure it is good to get out and both let folks know we have these great games available, and talk with the "d20" crowd a bit about the sorts of things they're looking for. Adventures, cool new settings, stuff for online gaming venues – I heard interest in all of those this weekend.
Which reminds me: if you or someone you know currently creates, or wants to create, "d20" material, please do reach out to us. We have a good group of folks we're already working with but can always use more, especially if you have focused on "d20" stuff. Thanks!
In terms of which systems are my preference, I don't mind new or different systems if they let me play the game that I sat down to play. If they get in the way of the experience I'm expecting based on reading the rest of the core book, then I'm less happy about it. The d20 type games, percentile-based games, our beloved dice-pools, and any games that start with those sorts of rolls and then build out the rest of the systems; I've played all sorts, and some worked great and others not so much. So that's my criteria for our use of systems with our game lines. YMMV.
Speaking of 10-sided dice pools, I have two things to mention. One, I spent much time waiting in airports on either side of attending the con, and used that time to read the manuscript for Scion: Origin. I'm transcribing my notes for human consumption, or at least Neall's, and they are mostly about information organization and fixing where the text seemed confusing.
But the StoryPath System that is at the heart of Scion 2nd Edition has almost no notes on it. Neall and the gang did a fantastic job on it, and how Scion builds upon it, and I think you're going to love how it works!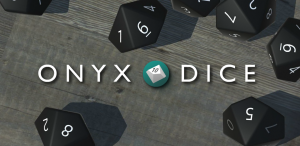 Also, as we try and find ways to enable our community to more easily play our games, the Onyx Dice Rolling App is now live! Here are the links for the Apple and Android versions:
http://theappstore.site/app/1296692067/onyx-dice
https://play.google.com/store/apps/details?id=com.onyxpathpublishing.onyxdice&hl=en
The base app, with a couple of dice choices and board choices, is free and fully functional with pre-sets and manual controls so that every version of the dice-pool system used by any of the games we publish can be configured. Then, there are a selection of game line specific dice for a small charge, and "special" versions for a little bit more. For example, the special Wraith20 dice have numbers that begin to glow brightly, while each EX3 special Lunar die is surrounded by a soft silver nimbus.
We're really thrilled to have launched this first of what we intend as many electronic game aids. Combined with putting more projects and parts of projects up for our game lines in places like Roll20 and Fantasy Grounds, as well as our initiatives to put books onto Amazon and B&N's marketplaces, this is part of the start of our efforts to enable players to obtain and use our projects in the ways they are currently gaming and reading.
When I was at GameHoleCon, somebody asked me about whether a dice rolling app gives the same satisfaction as tossing a physical die, or handful of dice. I've had a couple of the apps over the last couple of years, and once they added in the ability to shake the phone and roll the dice that way, like our Onyx Dice Rolling App does, it does get you close to that feeling.
Of course, if what you really want is to roll using that certain special mojo that gives you that impossible success, like rolling four six-sided dice and getting a 6 on each to prove your stat roll like I once did, or like just about every roll I've seen former White Wolf CEO Mike Tinney ever make, then I think you've got to have the physical dice. But maybe, you just need to attune to our Onyx Dice Rolling App and it'll happen.
I haven't tried that yet myself, but I'll let you know!
Finally, to switch from a roll to a role, I just want to point out that we're planning on starting the Kickstarter for Changeling: The Lost 2nd Edition next week on Tuesday the 14th at 12 noon EST. We are pretty excited to be able to present this to all of you, we think it'll be fun, and know that there are a lot of people waiting for this. Even so, tell your friends!
And now, I'm going to succumb to the ConCrud giving me chills as I write this, and I'll leave you with my last non-feverish thought:
Many Worlds. One Path.
BLURBS!
KICKSTARTER:
Right now, Tuesday the 14th at noon EST is looking good! If things get weird, we'll fall back to Thursday the 16th. See you there!
Next, our Trinity Continuum Kickstarter will start in early January – since it makes no sense to start a KS mid-December!
ON SALE NOW: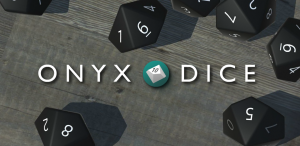 As we try and find ways to enable our community to more easily play our games, the Onyx Dice Rolling App is now live! Here are the links for the Apple and Android versions:
http://theappstore.site/app/1296692067/onyx-dice
https://play.google.com/store/apps/details?id=com.onyxpathpublishing.onyxdice&hl=en
ON AMAZON AND BARNES & NOBLE:
We're delighted to announce the opening of our ebook stores on Amazon and Barnes & Noble! You can now read our fiction from the comfort and convenience of your Kindle (from Amazon) and Nook (from Barnes & Noble). Our initial selection includes these fiction anthologies:
And here are six more fiction books:
Andand six more more:
And even more books are now on Amazon and the Nook store!:
OUR SALES PARTNERS:
We're working with Studio2 to get Pugmire out into stores, as well as to individuals through their online store. You can pick up the traditionally printed main book, the Screen, and the official Pugmire dice through our friends there!
https://studio2publishing.com/search?q=pugmire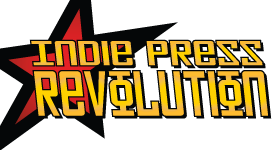 Looking for our Deluxe or Prestige Edition books? Here's the link to the press release we put out about how Onyx Path is now selling through Indie Press Revolution: http://theonyxpath.com/press-release-onyx-path-limited-editions-now-available-through-indie-press-revolution/
You can now order wave 2 of our Deluxe and Prestige print overrun books, including Deluxe Mage 20th Anniversary, and Deluxe V20 Dark Ages! And Screens…so many Screens!
And you can now order Pugmire: the book, the screen, and the dice! http://www.indiepressrevolution.com/xcart/manufacturers.php?manufacturerid=296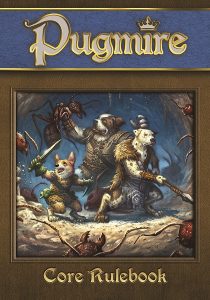 DRIVETHRURPG.COM:
Coming this Wednesday on DriveThruCards, the Pugmire Card Set One (Trick, Condition, and Initiative Cards) are helpful visual aids for your Pugmire gaming fun! Lay them out next to your sheet for ease of reference during play, and to keep track of what you can do, what affects your character, and when they get to act.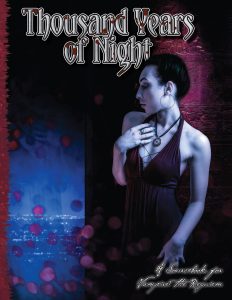 What dark secrets do the eldest vampires hold? Find out in Thousand Years of Night for Vampire: The Requiem! PDF and physical book PoD versions available on DriveThruRPG.com. http://www.drivethrurpg.com/product/214130/Thousand-Years-of-Night
You may think that with a multitude of people coming, going, dying and running away, we'd be tired, done, or ready to give up.
Instead, I find myself restless, looking for the next thing. 
There's always a next thing, and I for one am not yet ready to die.
– Elder Kincaid, Daeva Crone
This book includes:
• Detailed instructions on creating elder vampires, including how to base chronicles around them
• A look into the lives of elders, how they spend their nights, who they work with, and why including their roles in both their clans and covenants
• New Devotions, Merits, and Rituals for elder vampires
• The kinds of creatures that pose a threat to elder vampires, including Inamorata, Lamia, Sons of Phobos, a new elder conspiracy, and more!
Is a life of running and hiding a life worth living? We say yes. There's always something between the running and the hiding, and those moments of grace make it all worthwhile.
The Huntsmen Chronicle Anthology is a perfect companion piece to Changeling: The Lost, 2nd Edition. These stories spin tales of the Lost, of those abducted and enslaved by fairies. Those who escaped, but whose captors will stop at nothing to find them. These fairies summon forth the Huntsmen, primordial hunters who understand nothing but pursuit and capture. The Huntsmen are unstoppable monsters, and the Lost can only look to each other for respite, rare comfort, and rarer trust.
The Hedge has parted and you can get the Advance PDF of The Huntsmen Chronicle Fiction Anthology for Changeling: The Lost 2nd Edition at DTRPG.com! http://www.drivethrurpg.com/product/210042/The-Huntsmen-Chronicle-Anthology
For over 20 years, the artists of Mage: The Ascension have conjured spirits and constructed hypertech that can transform reality on a whim.
Within this retrospective, those artists and images depict the ever-changing face of magick. From the debut edition to the twenty-first century, this book explores the people behind the pictures, the process of putting such books together, the story behind Mage's Tarot iconography, and more.
Featuring the artwork of Echo Chernik, Joshua Gabriel Timbrook, Michael Gaydos, Mark Jackson, Leif Jones, Michael Kaluta, Steve Prescott, Alex Sheikman, Christopher Shy…and many, many more.
The Art of Mage: 20 Years and More has manifested on DTRPG in PDF and physical book PoD versions! Here: http://www.drivethrurpg.com/product/220431/M20-The-Art-of-Mage-20-Years-and-More
A Land Where Legends Walk
Drawing enthusiastically on Greek mythology, the revised and re-imagined Scarred Lands nonetheless retains its place as a modern fantasy RPG setting. This is a world shaped by gods and monsters, and only the greatest of heroes can expect to be counted among them. The most populous continent of Scarn, Ghelspad, plays host to vast unexplored regions, hides unsolved riddles from ancient cultures, and taunts adventures with the promise of undiscovered riches hidden among the ruins of older civilizations.
Yet the myths of the Scarred Lands are relatively recent events. The effects of the Titanswar still ripple through the world, and the heroines and villains of many of these stories are part of living memory, if not still living.
The Award-Winning Fantasy Setting Returns
Scarred Lands has been a favorite fantasy setting since the release of the Creature Collection for the d20 System in 2000. In subsequent years, over 40 titles were published for Scarred Lands, making it one of the most fully supported fantasy RPG settings ever and the premiere product line of Sword & Sorcery Studios.
Available in both 5th Edition and Pathfinder compatible versions! PDF and PoD formats available NOW!
http://www.drivethrurpg.com/product/193014/Scarred-Lands-Players-Guide-Pathfinder
http://www.drivethrurpg.com/product/197803/Scarred-Lands-Players-Guide-OGL-5e
Heroes, Villains, and Others in Between! 
This tome is a revision of the original book by the same title, originally published for use with 3rd edition rules for the world's most popular roleplaying game. In this revised edition of The Wise & the Wicked, all the same characters have returned (and we've added some new ones, too!), for use with the Scarred Lands Player's Guide. 
Champions of Gods and Titans 
The Wise & the Wicked introduces a rogue's gallery of the Scarred Lands' movers and shakers, characters who carry out the will of the gods or the fallen titans. These non-player characters can be friends, enemies, or simply convenient resources for the player characters in your game.
Inside, find villains such as King Virduk of Calastia, the Black Dragon, along with his wife, the beautiful (and black-hearted) Queen Geleeda; the Grand Vizier to King Virduk, the wicked warrior-mage Anteas; and the sinister general of Virduk's northern armies, Archduke Traviak the Steel-Fisted. At the other end of the spectrum, meet the gracious Lady Ariniel, the Swan Knight, champion of Madriel; Kimer the Shatterer, bearer of the Earth Sword of Scarn and tenacious foe of the titanspawn of the north; and King Thain the Just, the Aleking, ruler of Burok Torn. And many others beside!
Here you'll find a fascinating compendium of characters from the Scarred Lands, but easily transported into campaigns set elsewhere. In addition, find multiple appendices full of new magic items and artifacts, class archetypes and prestige classes, new feats, new creatures and races, and more.
Available in Pathfinder and 5th Edition versions! PDF and PoD formats available NOW!
http://www.drivethrurpg.com/product/202523/The-Wise–the-Wicked-2nd-Edition-Pathfinder
http://www.drivethrurpg.com/product/204371/The-Wise–the-Wicked-2nd-Edition-5e-OGL
From out of the Dreaming, the C20 Jumpstart: Yours To Keep PDF and PoD are now live on DTRPG.com: http://www.drivethrurpg.com/product/217594/Yours-to-Keep-A-Changeling-The-Dreaming-20th-Anniversary-Edition-Jumpstart
There is magic hiding everywhere. You just need to know where to look.
You are a changeling, a faerie soul hiding in a mortal body, fighting the chill of Nightmares and the oppressive weight of Banality with the pure creative power of Glamour. You have lived many lives, but the story of this one? It outshines them all.
In this hidden world, knights in steel and leather clash sword to sword outside the homecoming dance, dragons fly between skyscrapers, and fantastic castles rise from suburban lawns. A world of magic, intrigue, and adventure, and now that your fae side has awakened, it's your world too.
"Yours to Keep" includes a rules and setting overview, as well as pre-generated characters and a complete introductory scenario for Changeling: The Dreaming 20th Anniversary Edition. It's perfect for jumpstarting a new Changeling chronicle!
The PDF and PoD versions of C20 are now on DriveThruRPG.com: http://www.drivethrurpg.com/product/210616/Changeling-The-Dreaming-20th-Anniversary-Edition

Twenty years ago, White Wolf published Changeling: the Dreaming, the fifth of their promised five game-lines that together comprised the World of Darkness. Seen by some as a lighter, more fantasy-based setting in the modern-day, and by others as the darkest game White Wolf had yet created, players had to face the question of what happens once creativity and magic fades from their world.
This 20th Anniversary Edition of Changeling: the Dreaming returns to that deceptively bright yet terrifying world and both compiles and completes the concepts of the previous two editions. Led by veteran White Wolf and Onyx Path developer "Blackhat" Matt McFarland, our writing team consists of longtime Changeling creators like Ian Lemke, Jackie Cassada, Nicky Rea, and Peter Woodworth, as well as familiar names such as John Snead, Maggie Carrol, Matthew Dawkins, and Krister Michl. One and all are dedicated to making Changeling: the Dreaming Twentieth Anniversary Edition the most playable edition yet – while not losing the wonder, awe, and majesty that Changeling is known for.
A revised and up to date look at the World of Darkness through the eyes of the Kithain – what has happened to the Dreaming in the last 20 years, and what is the state of Glamour and dreams?
Rules for all of the kiths including in 2nd ed, plus fan favorites from other books: selkies, piskies, clurichaun, and both Arcadian and Concordian sidhe.
Rules for the Gallain: The inanimae, the hsien, the Nunnehi, and others!
An overhauled and reimagined system for fae magic, including new Arts and the powerful but dangerous practice of Unleashing!
New full-color beautiful artwork as well as classic Changeling illustrations including remastered full page pieces of the kiths by Tony Diterlizzi.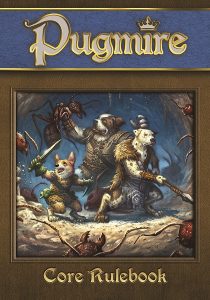 Calling all Good Dogs! The Pugmire Core Rulebook PDF is now available on DTRPG.com!
http://www.drivethrurpg.com/product/204313/Pugmire-Core-Rulebook
And the actual physical book, screen, and dice, are available to order on the IPR and Studio2 websites!
Studio2: https://studio2publishing.com/search?q=pugmire
CONVENTIONS!
This month, the Onyx Path crew including Rich, Matt, Lisa, Neall, Dixie, and Meghan will be at the first ever PAX Unplugged in Philadelphia, November 17-19. http://unplugged.paxsite.com/
In December, Matthew Dawkins, Dave Brookshaw, and Eddy Webb are going to be at Dragonmeet in London. https://www.dragonmeet.co.uk/ Expect plenty of playful class warfare as these three mix it up, represent Onyx Path, and generally redefine the term "hooligans".
Planning ahead for 2018, we're heading back to Midwinter Game Convention in Milwaukee, January 11-14, where we're going to be bringing a big crew of many of your favorite Onyx Path designers and we'll be running demos and making some special announcements at the show!  http://midwintergamingconvention.com
---
And now, the new project status updates!
DEVELOPMENT STATUS FROM ROLLICKING ROSE (projects in bold have changed status since last week):
First Draft (The first phase of a project that is about the work being done by writers, not dev prep)
M20 Gods and Monsters (Mage: the Ascension 20th Anniversary Edition)
M20 Book of the Fallen (Mage: the Ascension 20th Anniversary Edition)

C20 Novel (Jackie Cassada) (Changeling: the Dreaming 20th Anniversary Edition)

Deviant: The Renegades (Deviant: The Renegades)
Redlines
Hunter: the Vigil 2e core (Hunter: the Vigil 2nd Edition)

They Came From Beneath the Sea! Rulebook (TCFBtS!)
Second Draft
WoD Ghost Hunters (World of Darkness)
Tales of Good Dogs – Pugmire Fiction Anthology (Pugmire)
Exalted 3rd Novel by Matt Forbeck (Exalted 3rd Edition)

Night Horrors: The Tormented

(Promethean: The Created 2nd Edition)
Monarchies of Mau (Monarchies of Mau)
Development
Signs of Sorcery (Mage: the Awakening Second Edition)
SL Ring of Spiragos (Pathfinder – Scarred Lands 2nd Edition)
Ring of Spiragos (5e – Scarred Lands 2nd Edition)
Scion: Origin (Scion 2nd Edition) – With Rich for approval prior to Editing
Scion: Hero (Scion 2nd Edition)
Trinity Continuum Core Rulebook (The Trinity Continuum)
Trinity Continuum: Aeon Rulebook (The Trinity Continuum)
GtS Geist 2e core (Geist: the Sin-Eaters Second Edition)
WW Manuscript Approval:
Editing:
Ex Novel 2 (Aaron Rosenberg) (Exalted 3rd Edition)
Pugmire Pan's Guide for New Pioneers (Pugmire)
Dragon-Blooded (Exalted 3rd Edition)
Kithbook Boggans (Changeling: the Dreaming 20th Anniversary Edition)
The Realm (Exalted 3rd Edition)
Post-Editing Development:
Changeling: the Lost 2nd Edition, featuring the Huntsmen Chronicle (Changeling: the Lost 2nd Edition)
Indexing:
ART DIRECTION FROM MIRTHFUL MIKE:
In Art Direction
Cavaliers of Mars – Art meeting this week for sure!

Ex3 Monthly Stuff

Scion Origins

Ring of Spiragos
Book of Freeholds

DtD Enemy Action
Changeling: the Lost 2 – Art coming in for Kickstarter, going to WW for approval.
Trinity Continuum – Splats for core book with Mr Jones, sending multi-cover single piece of artwork to illustrator.
Pugmire – Vinsen's Tomb
Ex3 Dragon Blooded 
Marketing Stuff
In Layout
Beast PG
Pugmire/Scarred Lands Community Content
Pugmire Artisan Cards
W20 Changing Ways
Proofing
Ex 3 Arms of the Chosen – Getting it over to WW for approvals.
Wraith 20 – Second layout proof being worked on by designer.
Pentex Indoctrination Manual – With Stew Wilson.
VtR Half Damned – First proof with Danielle.
At Press
Beckett Screen – Shipped to shipper.
Scarred Land PGs & Wise and the Wicked PF & 5e – At US customs. PDF and PoD physical book versions on sale at DTRPG.

Changeling: the Dreaming 20th Anniversary Edition (Changeling: the Dreaming 20th Anniversary Edition) – Deluxe Edition cover and Screen in the works. Waiting for Deluxe cover proofs.
Pugmire Trick, Condition, and Initiative Cards – On sale this Wednesday on DriveThruCards.

V20DA Jumpstart –

PoD files uploaded.

Prince's Gambit – Print and Play version updated. Getting specs from printer.
M20 Cookbook – Backer PDF errata done gathering.
CtL Huntsmen Chronicle Anthology  – Advance PDF errata gathering.
V20 Beckett's Jyhad Diary– Backer PDF errata gathering.
C20 Ready Made Characters – Backer PDF going to backers.
---
TODAY'S REASON TO CELEBRATE: Yesterday was the 5th of November, and well worth wearing your Guy Fawkes mask. From history, to custom, to art (V for Vendetta), to protesting in modern life. Quite the path.