Looking Back the Onyx Path: 2016 [Monday Meeting Notes]
Some notes from meetings, and then the Year In Review.
First, talked with Eddy about the state of things with the Pugmire Interactive Audio Drama from Earplay, and things sound like they are really moving. Lots of fascinating thinking with how the decision trees work for the reader/player and how to present their choices so that they have enough info to make a meaningful choice, even if the full ramifications in the story don't reveal themselves until later in the narrative.
As with anything world building, these early projects all inform and add to the other projects we are doing alongside them. So the work Eddy is doing on this helps develop the Pugmire world further, but also helps Eddy in his thinking about Monarchies of Mau, since he is working on that Early Access right now.
And bigger picture for Onyx Path, the work on the Pugmire Interactive Audio Drama also relates to the work on the Scion one, and the Wraith one, for that matter. We learn new things on each project.
Next, I have a request from Val, our Extended Media Coordinator, for any of you who play on-line on venues like Roll20, or Fantasy Grounds, or over Skype or something similar. What sort of projects do you think we could/should/need to do that you would use as you play on-line? We can see what other companies have created for online gaming, but what are YOU looking for?
Also, we're trying to end the year with a big batch of presents for all of you, as noted in the BLURBS! section below. V20 Dark Ages: Tome of Secrets PDF/PoD, the Cavaliers of Mars Festival of Blades Jumpstart PDF/PoD, the VtR2 Jumpstart: Reap the Whirlwind Advance PDF updated for 2nd Edition are all ready for this Wednesday, the 21st. And if we get a break from the USPS and they manage to get us our PoD proofs through the vast swarming of holiday packages, we'll also have the Mummy novel: Dawn of Heresies, from noted award-winning author Brian Hodge, in PDF/electronic formats and PoD versions.
I'd love to deliver this grab-bag of fantastic projects right here before the holidays!
Finally, here's another reminder that Onyx Path is officially on vacation from Friday December the 23rd until January 2nd 2017. Some of our crazed gang might still be working and on social media (like I'll be drawing Cat signature reference characters for the Monarchies of Mau during that week), but officially, Onyx Path will see you in 2017!
Which brings us to:
2016: Onyx Path's Year In Review (this is a long one)
Well, we started out 2016 in as tenuous a position as I think we've been in since 2012, in that we had only two months earlier discovered that CCP was selling the White Wolf intellectual properties that we had licensed, and which are the foundation of Onyx Path's releases, to another company. Things were friendly and in negotiation for a few months, and we began to see the new White Wolf Publishing's direction and intentions much more clearly during the early to mid-point of the year.
But, we at Onyx Path started out uncertain, and our freelancers were uncertain, and a lot of you were uncertain.
And beginnings are delicate things.
Nobody wanted to be in a position to get badly hurt if the new WWP changed lots of things around, or even pulled the plug on the licenses. So while things were, in fact, rolling along, we all moved a bit more slowly and hesitatingly than we might have. Plus, I, and by extension our whole Onyx Path crew, was spending a lot of time negotiating new approval processes and terms.
This is in no way because the "new guys" were jerks about what needed to happen. In fact, the WWP team took (and take) great pains to mention Onyx Path as a valued partner in creating projects for the WW IPs, and to find good solutions rather than stonewalling us, which all of us appreciate greatly. We continue to move ahead with our respective releases in a spirit of helping each other, and we're in amazingly close communication.
2016 Highlights: Magnificent Monica Valentinelli:
My highlight would be that we've built off the success of our previous game lines to take a chance on something new–and we're thrilled with the results.
Second one would be the progress we've made on Chronicles of Darkness, firmly establishing this as a line of its own in the focused direction.
The Chronicles of Darkness rebranding is a perfect example of something that was, ultimately, a really great thing that strengthened that whole set of game lines, but that caused us all sorts of unexpected work to implement.
There were simply lots of changes that affected our internal processes and ability to devote the time to projects that we wanted. So our answer, as you've heard me say repeatedly, was that rather than skimp on the attention each project deserved, we would go more slowly and devote the time we could in smaller bites until I could see the way clear, logistically and financially, to make the changes we would need to pick up speed again.
2016 Highlights: Mighty Matt McElroy:
Starting my new gig as Operations Manager at Onyx Path and working with an amazing team of talented people to bring some of my favorite games into the market.
Talking to fans from around the world at Gen Con, Midwinter, Grand Masquerade, and other conventions about their games and characters.
Once we really started getting in synch with the new White Wolf Publishing, we were able to get a better idea of what the year was to bring, and what Onyx Path needed to do to get back on track. I knew that we were stretched thin. Hell, we've always been stretched thin, as I've been involved with too many companies that hyper-expanded and crashed, and have no intention of letting that happen to Onyx Path.
So, internal processes were firmed up all year long. I was able to hire Rollickin' Rose Bailey full-time to do the Development Producer voodoo that she do, so well. Rose then was able to implement new standards and pay rates for our developers, writers, and editors, and to bring on many new folks in those fields. Late in the year, we were then able to hire Mighty Matt McElroy as Operations Manager to handle a big swathe of the business work that I'd been juggling with my creative director duties.  You might not see the results of this now, but oh boy, wait until next year.
We tried all year long to pull additional graphic designers to assist Mirthful Mike Chaney, which took a lot longer than I liked, but right now we have the start of a good crew of designers. And because we could finally admit that we didn't have the bandwidth to work on projects that weren't necessarily needed now, but were possible directions good for Onyx Path's future, I did a job search for an Extended Media position that expanded into three freelance gigs filled with folks who are even now exploring new territories for us while keeping communication flowing.
2016 Highlights: Mirthful Mike Chaney:
Lore of the Clans Deluxe – Turned out super awesome looking.
Beast: the Primordial Deluxe – Turned out waaaay better than I thought it would.
Scion Gen Con Poster – Despite an artist bailing midway through the process, managed to get a fantastic piece of art which went on to become part of the KS branding and the Screen.
MtAw2 and PtC2 – As they are finally done and out. 
Ex3 – Also, because after 3 years it's finally out and as soon as the LtD is out, that massive ordeal will be completely behind us.
Moscow Mules – because I never had one until Gen Con 2016. A fine alternative to Jaeger shots, Captain & Coke, and shandies.
Yes, let's talk more about some of the fantastic array of projects we had the honor of working on this last year.
2016 Highlights: Impish Ian Watson:
Beast: The Primordial, our third new CofD rulebook
Exalted 3rd Edition, 15 years after the release of the 1st edition, 10 years after 2nd edition
Mage: The Awakening 2nd Edition
VTM is now more than twice as old as it was when Gehenna came out
Promethean: The Created 2nd Edition came out about a week shy of the 10th anniversary of 1st edition
Leif Jones has been posting a bunch of his old White Wolf art on eBay. Over the last year I've acquired a ton of his original concept art for AEON from 20 years back.
Really delighted with how the non-licensed Kickstarters this year have gone — Scarred Lands, Pugmire, and Scion. It's delightful to see fans are thirsty for more than just White Wolf material and want what Onyx Path is offering.
Ian will be along next Wednesday with a blog post that lists every single project we set live for sale this last year.
Oh yes, Kickstarters! Delivery of their physical books was made to backers of the Deluxe M20, Deluxe V20 Lore of the Clans, Beast: the Primordial Prestige Edition, and the Chronicles of Darkness: Dark Eras Prestige Edition. We delivered the PDF/PoD versions, but not yet the KS'd special books, for Exalted 3rd Edition, and W20 Shattered Dreams. We brought on another two shippers, and several other new vendors as we have continued to try and improve how we fulfill Kickstarters, including moving to using BackerKit for the backend of our KSs once the project campaign is over.
Which I should have done years ago as it really simplifies everything up until we ship.
Deluxe Wraith: the Oblivion 20th remains in progress, but has been being worked on steadily all 2016.
And as I mentioned last week, there are just a ton of projects that we are delivered in 2016 that came out of KS Stretch Goals.
We wrapped up the Changeling: the Dreaming 20th Anniversary Deluxe Edition KS at the very beginning of 2016, followed by Scarred Lands 2nd Edition's KS with our partner in SL, Nocturnal Media, then the awesome Pugmire KS, Deluxe V20 Beckett's Jyhad Diary, and ended in October with the very successful Scion 2e KS. Which was particularly gratifying as Scion 2e is our first project that is totally Onyx Path's!
2016 Highlights: Fast Eddy Webb:
Obviously the biggest highlight for me has been the Pugmire Kickstarter. While we're still on the cusp of delivering the first few products in 2017, it's been an exciting year. I've had the privilege of watching something that seemed like a fun idea that I'd been kicking around for a while turn into not only a wide variety of products, but also at least one spin-off project line. A whole community has sprung up around Pugmire, and thus far it's been one of the most welcoming and enthusiastic communities I've had the pleasure of being a part of.
One big change that includes Pugmire, Scarred Lands 2e, and Scion 2e, is that their Kickstarters were set up to create traditionally printed books that we intend to make available to retailers for sale in their stores. For many years, Onyx Path has been working with a business model that did not include traditional distribution, and which was limited in which projects retail stores could get via Retailer Tiers in our KSs, and our Retailer PoD Discount program. In 2016, we began working with Indy Press Revolution to get our extra Deluxe and Prestige books out to retailers, because we began to see how we could integrate these venues into our business model without jumping back into relationships that would be detrimental to making really cool worlds and the books that contain them.
We also added dice to our Kickstarters, and other methods of enjoying these amazing settings, like with the Interactive Audios Dramas we're doing with Earplay for Pugmire and Scion 2e.
Either together, or just a few of us, we appeared in person at many conventions, starting with the MidWinter convention in January in Milwaukee, which is always a walk through the memory lane of old Gen Cons, but more importantly is an excellent way to reach the very active gaming community in the Midwest. It was at MidWinter that we decided to emphasize playtests and demos during our convention appearances whenever possible. Of course, GenCon is always huge for us, as the chance to meet and greet and demo our games to the biggest and most gaming diverse crowd of any single con is just too big to miss. And the third biggie for us last year was the Grand Masquerade in New Orleans where we get to mingle with some of the most dedicated, and long-term, members of our community. This con also provided a chance to finally meet WWP in person, and to come together with many member of the old WW crew after many years. And we pretty much sold out of all of the books we had brought to sell, so there's that.
Most importantly, these conventions, and the other ones we had folks at like Save VS Fear and Dragonmeet, give us the vital chance to talk with the very people we are creating these game worlds for. We talk about the games, but also about everyone's trials and tribulations, delights and victories.
Which is what makes this whole thing we do far more than just a job. my thanks to all of you for making even a crazy year so very gratifying!
TLDR: 2016 was a year of transition for Onyx Path, and we came out of it even stronger than how we went in.
Talk to you all next year!
(I just love saying that.)
BLURBS!
KICKSTARTER!
We're exploring card game Kickstarters, packaging, and components, for Prince's Gambit. Even as I write this, Justin, Eddy, a crack team of players, and our talented videographers are shooting the KS videos in Atlanta. Things look good, and we are all for starting the KS in January so long as the process of pulling the KS together cooperates. If so, then Monarchies of Mau KS would be next, after Gambit.
The folks who are working with us on the Scion 2e LARP rules, Damocles Thread Development, are running a Kickstarter right now for their card based game of community theater drama, hijinks, and betrayal called Curtain Call. It looks to be a fun party game, with a line-up of fake plays you need to put on like Big Box Store of Horrors or Nightmare on 34th Street. (Full disclosure: the gang asked me to do the playbill cover art for Nightmare on 34th Street, a mashup of Nightmare Before Christmas and Miracle on 34th Street!) If all the crazy hijinks that go into pulling together a stage production are your thing, check it out and get your name in lights: https://www.kickstarter.com/projects/205007809/curtain-call-2
ON SALE!
RAGE ACROSS THE HOLIDAYS!!!
Starting today and running until December 26th (Merry Xmas!), you can save 50% for almost all Werewolf PDFs on DriveThruRPG! We're talking Apocalypse and Forsaken, old and new! http://www.drivethrurpg.com/sale.php
Keep an eye on our FB, Twitter, and other social media, for more sales and deals during this holiday season!!!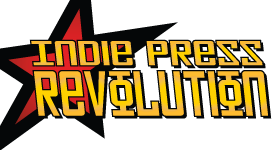 Looking for our Deluxe or Prestige Edition books? Here's the link to the press release we put out about how Onyx Path is now selling through Indie Press Revolution: http://theonyxpath.com/press-release-onyx-path-limited-editions-now-available-through-indie-press-revolution/
Open the V20 Dark Ages: Tome of Secrets this Wednesday! Both PDF and physical book PoD versions will be on sale at DTRPG!
The Tome of Secrets is a treatment of numerous topics about Cainites and stranger things in the Dark Medieval World. It's about peeling back the curtain, and digging a little deeper. Inside, you'll find:
• Expanded treatment of Assamite Sorcery, Koldunic Sorcery, Necromancy, and Setite Sorcery
• A look at Cainite knightly orders, faith movements, and even human witchcraft
• Letters and diaries from all over the Dark Medieval World
This week we travel all the way to the Red Planet for the Cavaliers of Mars Jumpstart: A Festival of Blades, available in PDF and PoD on Wednesday!
Live, fight, and love on Mars, a world of red death and strange mystery, a world of savagery and romance.
Includes: 
A complete adventure set in one of dying Mars' greatest remaining cities.
The innovative DEIMOS rules, for high-flying, swashbuckling adventure.
Four pre-generated player characters, ready to get into the heart of the action.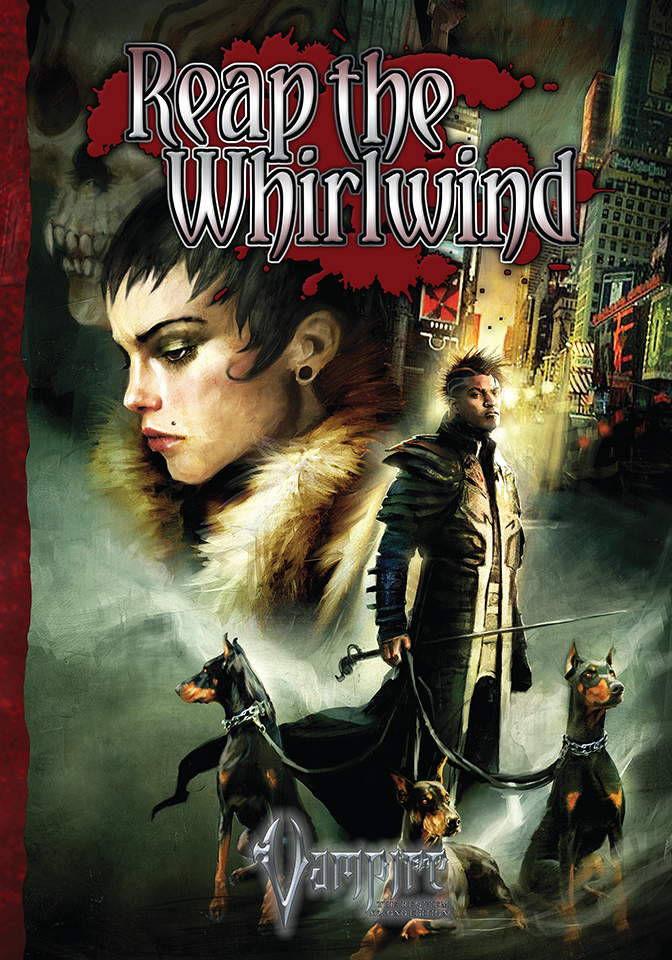 The Advance PDF for Reap the Whirlwind, the Vampire: the Requiem 2nd Edition Jumpstart swirls into being this Weds, the 21st, on DTRPG!
And if we can get our PoD proof through despite the holiday traffic, we'll have both the PDF/electronic versions as well as the physical book PoD version of Dawn of Heresies, the Mummy: the Curse novel written by internationally renowned author Brian Hodge on sale this Weds, the 21st, as well!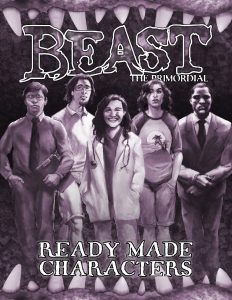 THEY are coming! The Beast: the Primordial Ready Made Characters have arrived at DTRPG in PDF and physical copy PoD versions! http://www.drivethrurpg.com/product/192937/ReadyMade-Characters-Beast-the-Primordial
Beast: The Primordial Ready Made Characters details "The Bloodstained Brood," a group of Beasts (and one changeling) that have come together and, in their own brutal way, formed a family.
A collection of six player characters for Beast: The Primordial
Six pre-generated player characters, with both starting and experienced character sheets.
A brief break-down the character's history to help players jump into the group.
Storyteller advice for the group.
Requires the use of the Beast: the Primordial Rulebook
The Locker is open; the Chronicles of Darkness: Hurt Locker, that is! The Advance PDF is now available on DTRPG! http://www.drivethrurpg.com/product/199275/Chronicles-of-Darkness-Hurt-Locker
Hurt Locker features:
Treatment of violence in the Chronicles of Darkness. Lasting trauma, scene framing, and other tools for making your stories hurt.
Many new player options, including Merits, supernatural knacks, and even new character types like psychic vampires and sleeper cell soldiers.
Expanded equipment and equipment rules.
Hurt Locker requires the Chronicles of Darkness Rulebook or any other standalone Chronicles of Darkness rulebook such as Vampire: The Requiem, Werewolf: The Forsaken, or Beast: The Primordial to use.
Discover the long-awaited  Secrets of the Covenants for Vampire: the Requiem 2nd Edition as we unearth the Advance PDF now on DTRPG! http://www.drivethrurpg.com/product/199280/Secrets-of-the-Covenants
This book includes:
A variety of stories from each of the covenants, all told in their own words.
Never-before revealed secrets, like the fate of the Prince of New Orleans.
New blood sorcery, oaths, and other hidden powers of the covenants.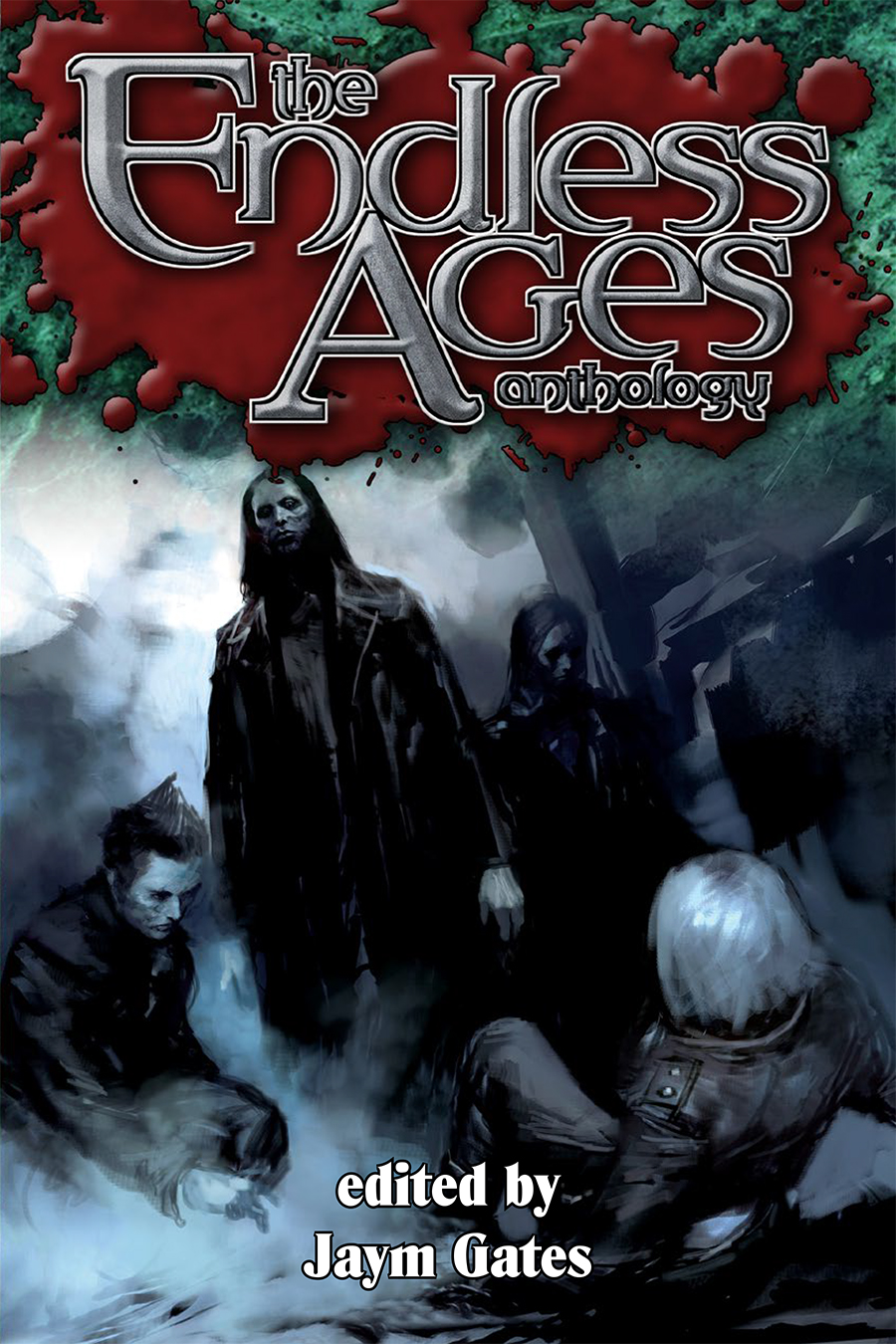 We have now added a B&W PoD version of the Endless Ages Vampire Anthology to the existing full color PDF and PoD choices! Celebrating 25 years of personal horror, the eighteen stories in Endless Ages range in style and aesthetics from the very first edition of Vampire released in 1991, all the way to the latest books put out for the 20th Anniversary Edition. http://www.drivethrurpg.com/product/193199/V20-The-Endless-Ages-Anthology
Seek the Cainite Conspiracies, the fiction anthology for V20 Dark Ages, in PDF and PoD physical book formats! http://www.drivethrurpg.com/product/195704/V20-The-Cainite-Conspiracies-Anthology
This collection of short stories features tales by Vampire developers such as Justin Achilli, Eddy Webb, David A. Hill, Jr., and Neall Raemonn Price along with award-winning horror authors including Maurice Broaddus, Catherine Lundoff, and Richard Dansky.
Promethean: the Created 2nd Edition comes to life in both PDF and PoD physical book versions NOW on DTRPG! http://www.drivethrurpg.com/product/189395/Promethean-the-Created-2nd-Edition
You are a pilgrim now, one of the Created. You rose to life from dead flesh or inert matter, under the ministrations of one of your own, or a mad scientist, or perhaps just the power of the Divine Fire. You wander the world, sometimes alone, sometimes in the blessed company of your own kind, driven by memories of events and facts you never knew, all in the service of one Great Work…
…to be human.
Humans don't make it easy, though. The Divine Fire that animates you burns too bright, blinds people, and scorches the land if you linger too long. It masks your disfigurements and makes you appear human, but that mask slips and people see your hideous, true form. The Pilgrimage is a long, difficult road, but it is yours, and you know, somehow, that the salvation of the New Dawn waits at the end.
This book contains:
The complete guide to playing a Promethean in the Chronicles of Darkness
Reimagined Lineages and Refinements, and a redesigned system for Transmutations
A more detailed approached to the Pilgrimage that presents players with more control over their characters' path
New challenges on the road to humanity, including deranged, greedy alchemists
With a snarl, W20 Shattered Dreams is now on sale on DTRPG in both PDF and PoD versions! Grrrrrrr! http://www.drivethrurpg.com/product/194649/W20-Shattered-Dreams
The Past Laid Bare
Shattered Dreams presents an in-depth look at the prehistory of the Garou and Changing Breeds, including both the threats they had to face before circumstances drove them to war and the War of Rage itself. Rather than one answer, it showcases many time periods and many ways in which the War could start, so that players and Storytellers can make prehistory their own. It also presents the circumstances surrounding the Second War of Rage, giving players the chance to take part, either as Garou Conquistadores or as the Fera desperately trying to fight off an invasion. Finally, the included chronicle structure allows modern characters to visit these crucial moments of history in an effort to stop the Wyrm's most powerful minions.
Shattered Dreams contains:
• The first ever look at the World of Darkness before the War of Rage.
• The ways the Wars of Rage could start, and how enterprising characters could change what happened.
• Two chronicle frameworks that bring modern characters to the past, replete with new Abilities and new Storytelling tools that make the players the center of much larger stories.
With a howl, W20 Kinfolk: A Breed Apart will be on sale on DTRPG in both PDF and PoD formats! Awooooo! http://www.drivethrurpg.com/product/194952/W20-Kinfolk-A-Breed-Apart
Born to Run
The Garou are born of two kinds: humans and wolves. These are their Kinfolk — those "of the blood." These special people — whether of two legs or four — carry in them the hope of the Garou: the promise of future generations. Although Garou are born to Kinfolk, nobody knows they're different until they undergo their First Change. Until such a blessed (or cursed) time, they are just like their more mundane Kin. Most live as humans, suffering the foibles of humanity, all the while hoping they're secretly special, that they harbor the wolf within. Even though that wolf will never howl for the majority of Kin, they've still got a vital role in the war, aiding the effort from behind the lines.
Kinfolk: A Breed Apart contains:
Overview of the Kinfolk, both kenning and callow, including some of the Fellowships founded by Kinfolk to aid the Garou cause — and to protect themselves from their cousins' Rage.
Character creation for playing Kinfolk, including new Skills, Backgrounds, Merits and Flaws, as well as special Kin rites, Gifts, and fetishes.
Guidelines for running Kinfolk chronicles, as well as in-depth information on the Kin-Fetches, the unique spirits used by Garou to watch over their distant cousins and warn the tribes if one of them should undergo the First Change.
NOTE: If you have already purchased the Advance PDF, you will be automatically updated to the final PDF and receive a link to enable you to purchase the PoD at a discount designed so that your total price matches our usual PDF and Print combo offer.
CONVENTIONS!
Onyx Path will be at Mid Winter Con 2017 in January in the lovely city of Milwaukee. Come brave the cold wastes to game and cavort with us! Please keep an eye out on the MidWinter site for announcements as to our very special beta test and Play With The Creator special events! http://www.midwintergamingconvention.com/
---
And now, the new project status updates!
DEVELOPMENT STATUS FROM ROLLICKING ROSE (projects in bold have changed status since last week):
First Draft (The first phase of a project that is about the work being done by writers, not dev prep)
Exalted 3rd Novel by Matt Forbeck (Exalted 3rd Edition)
Trinity Continuum Core Rulebook (The Trinity Continuum)
Trinity Continuum: Aeon Rulebook (The Trinity Continuum)
M20 Gods and Monsters (Mage: the Ascension 20th Anniversary Edition)
V20 Dark Ages Jumpstart (Vampire: the Masquerade 20th Anniversary Edition)
M20 Cookbook (Mage: the Ascension 20th Anniversary Edition)
M20 Book of the Fallen (Mage: the Ascension 20th Anniversary Edition)
GtS Geist 2e core (Geist: the Sin-Eaters Second Edition)
VtR Half-Damned (Vampire: the Requiem 2nd Edition)
Kithbook Boggans (Changeling: the Dreaming 20th Anniversary Edition)
WoD Ghost Hunters (World of Darkness)
CtD C20 Jumpstart (Changeling: the Dreaming 20th Anniversary Edition)
Ex Novel 2 by Aaron Rosenberg (Exalted 3rd Edition)

C20 Novel (Cassada) (Changeling: the Dreaming 20th Anniversary Edition)

Pugmire Fiction Anthology (Pugmire)

Pugmire Pan's Guide for New Pioneers (Pugmire)

Monarchies of Mau Early Access (Pugmire)
Redlines
Scion: Origins (Scion 2nd Edition)
Scion: Hero (Scion 2nd Edition)
BtP Beast Player's Guide (Beast: the Primordial)
Second Draft
The Realm (Exalted 3rd Edition)
Dragon-Blooded (Exalted 3rd Edition)
Wraith: the Oblivion 20th Anniversary Edition
Development
W20 Changing Ways (Werewolf: the Apocalypse 20th Anniversary Edition)
Signs of Sorcery (Mage: the Awakening Second Edition)
SL The Wise and the Wicked (5e – Scarred Lands 2nd Edition)
SL Ring of Spiragos (Pathfinder – Scarred Lands 2nd Edition)
Ring of Spiragos (5e – Scarred Lands 2nd Edition)
SL Dagger of Spiragos (Pathfinder – Scarred Lands 2nd Edition)
Dagger of Spiragos (5e– Scarred Lands 2nd Edition)
Arms of the Chosen (Exalted 3rd Edition)
VtR A Thousand Years of Night (Vampire: the Requiem 2nd Edition)
Changeling: the Lost 2nd Edition, featuring the Huntsmen Chronicle (Changeling: the Lost 2nd Edition)

V20 Beckett's Jyhad Diary (Stretch Goal Content)

W20 Song of Unmaking novel (Bridges) (Werewolf: the Apocalypse 20th Anniversary Edition)

BtP Building a Legend (Beast: the Primordial)

CtD C20 Anthology (Changeling: the Dreaming 20th Anniversary Edition)
Editing:
CtL fiction anthology (Changeling: the Lost 2nd Edition)
Cavaliers of Mars
Post-Editing Development:
Indexing:
ART DIRECTION FROM MIRTHFUL MIKE:
In Art Direction
Dark Eras Companion
Beckett's Jyhad Diary
C20 – Wrapping up shenanigans.

M20 Book of Secrets
W20 Pentex Employee Indoctrination Handbook
V20 Dark Ages Companion
Pugmire
Mortal Remains – Beast – AD'd
EX3 Tomb of Dreams Jumpstart – Sketches and sketch Feedback.

In Layout
Necropolis Rio
Promethean 2 Condition Cards
V20 Lore of the Bloodlines
Beckett Screen
Prince's Gambit
Proofing
Beast Conquering Heroes – To WWP.
SL Wise and Wicked Update
At Press
Ex 3 Screen – Finished at the Printer.
Ex 3 core book – From RichT: manufacturing continues. Gilding issues continue to slow progress so much that a new company has been brought in to help finish the gilding. Getting my proof copy this week.
Beast RMCs – PDF/PoD versions going on sale Weds, the 21st.
V20 DA Tome of Secrets – PDF/PoD versions going on sale Weds, the 21st.
Dawn of Heresies Mummy Novel – Waiting for PoD proof, mayyyyybe Wednesday the 21st.
Beast Condition Cards – Prepping PoD press files.
CofD Hurt Locker – Finishing errata this week.
Secrets of the Covenants – Finishing errata this week.
Cavaliers of Mars Jumpstart – PoD on sale this Wednesday, Dec 21.
Revised Reap The Whirlwind Jumpstart – Advance PDF on sale this Wednesday, the 21st.
---
TODAY'S REASON TO DRINK: Here's a twofer: Family get-togethers. All the reasons to drink, ever, all rolled into one. And for next week: To 2017!