Milwaukee By Night (& Day!) [Monday Meeting Notes]
Once more into Milwaukee, old friends. That is said with true anticipation, as I'm looking forward to the Mid Winter Convention and also all of all the wonderful people who go to it and run it – including almost all of our Onyx Path Monday Meeting crew.
I also look forward to it with a tidal wave of nostalgia, as Milwaukee, and the Hilton where Mid Winter is held, was also where White Wolf booked our Gen-Con rooms and our parties in the years after Vampire first came out. So there's a lot of overlay of memories as I walk (stagger) through the hotel and downtown.
Now, as to what we're doing there now?
First, we'll be officially announcing four projects that are on our plate this year at our Onyx Path Q&A Social on Friday. From there we'll also talk about them on the Onyx Pathcast live from Mid Winter, and on our social media. So even if you miss the Q&A, and it's been sold out for quite some time, keep and eye and an ear out (and maybe an arm, YA lit readers) and you'll hear about them.
And like I mentioned last week, if you have any questions you want us to answer at the Q&A, send them in via the Comments section of this blog.
Thursday features panels and seminars for folks wanting to get into or do better in the TTRPG creation biz, and we have a bunch of our folks helping out there; from Eddy Webb's Developer Bootcamp, to Matt McElroy and myself sitting in on the Kickstarter tips session in the morning. There are freelancer panels with a bunch of our, well, freelancers, like Crystal Mazur and Danielle Lauzon, that are also happening throughout the con.
In fact, on Saturday, there's a V5 Chicago By Night panel with Matthew and a host of writers from the project that should help illuminate the darkness. Not of a vampire's soul, but of why Mike Hollywood wrote about particular Chicago landmarks – that sort of thing.
We've also got folks demoing and playtesting, with a few secret playtests being run, throughout the convention.
Let's back it up, and I'll talk about Wednesday, which is our all-day Onyx Path Summit where the Monday Meeting crew will be reviewing 2019 and looking towards the next couple of years.
Some of that is just stuff we have to do like budgeting, but the vast majority will be more process and project focused brainstorming.
Some of that will be to review the notes from the team that I've posted these last 3 weeks. We'll look mostly at what we can improve, but we'll definitely add in the good stuff we did all last year. And there is a lot of that last year. After all, we all need to remember the highs as we take a hard look at what could be done better.
So if you want us discussing your ideas for what we can do to sharpen our saws or new avenues to look into- please drop us a note in the Comments here. We'll add your thoughts to the mix in the appropriate discussion. We intend to come out of this year's Summit with strong directions for how to improve what we do while still moving forward with new projects and possibilities.
Last year, for example, one of our directions was to increase our Actual Play presence – and so we made decisions through the year that brought on more venues for that. Such as boosting our Twitch channel to the point where there's at least one stream running a day and often more.
So, we'll see what this year's Summit brings us!
Meanwhile, (Blood) Cults of the (Bloody) Blood Gods (of Blood) for V5 continues to wow us on Kickstarter, and with more than a week left, we're still going strong! We've passed the Chicago By Night KS in terms of number of backers and the pledge amount (in fact we're just a hair from being 400% funded as I write this). Check out the raft of Cults of the Blood Gods vids and interviews happening just this last week in the Media section below!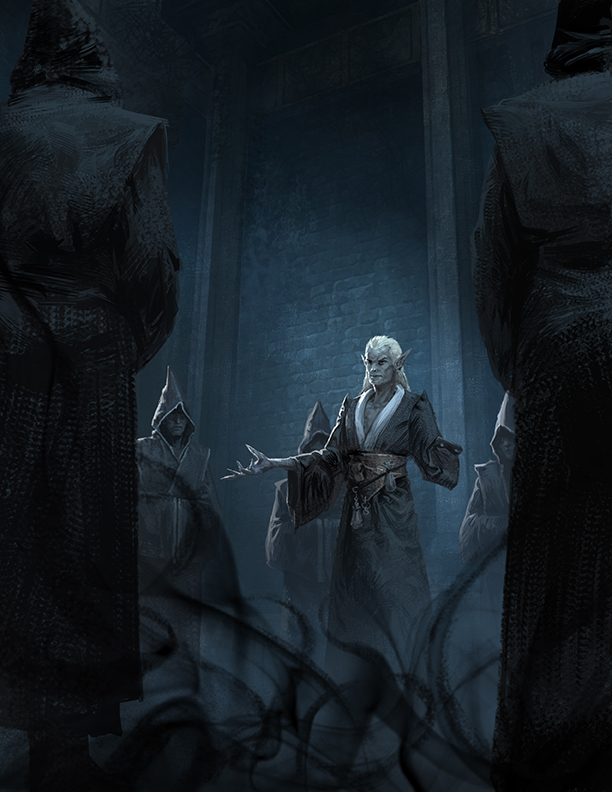 New Years Resolutions from Onyx Path:

Here are the resolutions of our usual Monday Meeting cast of characters as we look out into 2020. Note that these are before our Summit this Wednesday, so some of them might refocus after that. Maybe not!
Dixie:
I'm going to revamp how I track and plan my projects so that things are less likely to be late or rushed. I'm also going to be more realistic about my workload and not let myself get overwhelmed because I thought I could do more than I reasonably could. It's going to be a good year for projects!
Mirthful Mike:
My big one for 2020 is to work on my control issues… namely contracting more of the layout duties rather than trying to tackle 95% of them myself. This not only means bringing in at least one or two more designers, but also working with the devs on updating some of the tagging stuff that I've been manually tweaking over the years. 
Matt:
I'm resolving to make better use out of the tools we have available for project management and team communications. We have a lot of projects in development and tools to make managing them easier, so I should be more effective using them.
LisaT:
I resolve to manage my time better on a daily, weekly and monthly basis.
Ian:
Now that the core Trinity Continuum is out, I'm looking forward to being able to deliver upcoming supplements and game lines a lot faster. We were able to hit the ground running over December with a good handful of releases, and I'd like to keep up a lot of that momentum.
Eddy:
I resolve to clear up the clutter in my work process so I have more time to focus on projects. Being busy is a great problem to have, but it is still a problem if there's a dozen different things that all need your attention.
Matthew:
I resolve to play and run more games outside my normal horror comfort zone! I want to expand my knowledge of rules and settings in 2020. While I love being the Vampire guy at Onyx Path, it would be fantastic to confidently take on more fantasy and science fiction work, and for me, that requires running more D&D, Scion, and Trinity!
RichT:
Last year, I was able to do much more creative work as James Bell's efforts as our Kickstarter Concierge really kicked in and I could step back from KS planning and execution: and it was great! For 2020, I resolve to continue pushing forward with more and more creative efforts, from continuing with the ongoing reviews of our projects as our fantastic creative teams pitch and outline their ideas, to full read-throughs of finished PDFs, to expanding the unusual ideas that help define our projects and game worlds.
For example, I feel like I was able to add some fun to the TC: Aberrant KS with the lead-in webcomic, and with some of the character-based design elements for the book, and I think we can run with similar things for our other books. Maybe it's time for us to come up with a new Deluxe book idea, to play around with some fun packaging that evokes the project specifically.
There's a lot to look forward to with so many fantastic games to work on, and we're all excited to be creating our:
Many Worlds, One Path!
---
BLURBS!
---
Kickstarter!
V5 Cults of the Blood Gods has passed $119,000 and 2010 backers, and has trumpeted forward passing through Stretch Goal after Stretch Goal right into the new year!
---
Onyx Path Media!
This Friday's Onyx Pathcast is a live broadcast from the MidWinter Convention in Milwaukee! Check it out direct on Podbean, or your favorite podcast venue! https://onyxpathcast.podbean.com/
We continue on the V5 Cults of the Blood Gods train this week, starting with an interview between 307 RPG Podcast and one of the book's co-writers, Jacob Burgess: https://307rpg.com/?p=128
Strange Adventures provides coverage of the Hecata from V5 Cults of the Blood Gods right here: https://youtu.be/TcXwmrLlEPk
Noted Vampire YouTuber Outstar has made her own fantastic video covering V5 Cults of the Blood Gods right here, and it's worth checking out: https://youtu.be/_oUk-doDepo
Red Moon Roleplaying continue their actual play of The Family, a V5 Cults of the Blood Gods story involving Matthew Dawkins, Klara Herbol, Bianca Savazzi, and Jason Carl, with episode three right here: https://youtu.be/TcH3RZO3Z7s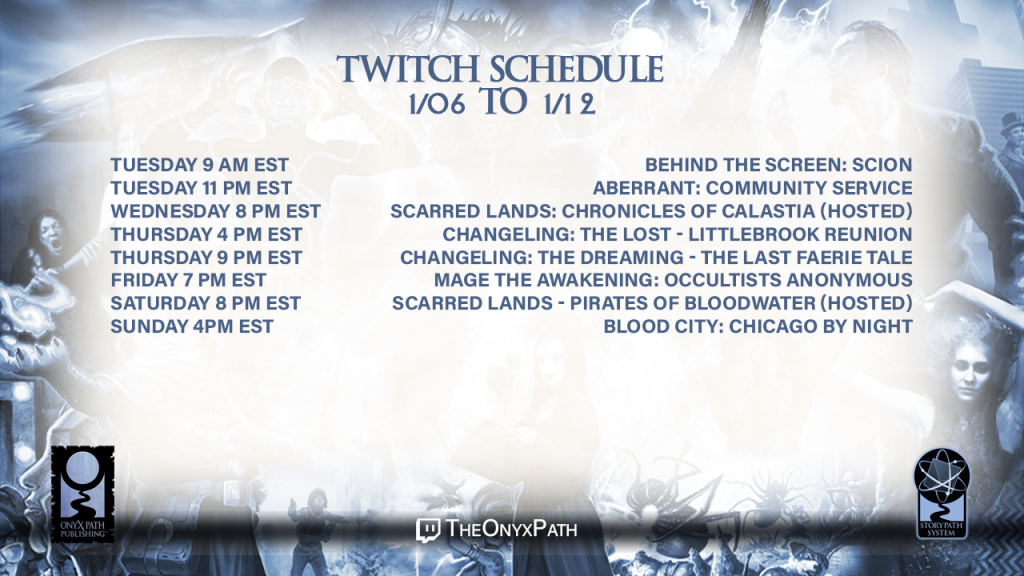 Our Twitch channel continues with its streams of superb content, including Aberrant, Scarred Lands, Changeling: The Lost, Changeling: The Dreaming, Mage: The Awakening, and Vampire: The Masquerade!
Follow us on twitch.tv/theonyxpath to watch us live or catch up by subscribing!
Likewise, continue to tune in to us on YouTube for actual plays of Changeling: The Lost, Pugmire, Vampire: The Masquerade, and much much more!
Subscribe to us on youtube.com/user/theonyxpath
And the Gentleman Gamer, Matthew Dawkins, continues his Gentleman's Guide to Scion over on his channel, youtube.com/user/clackclickbang
And here's even more Occultists Anonymous actual plays of Mage: The Awakening for you!
Episode 70: What We Leave Behind
The cabal get breakfast with Shanna in order to get some first-hand information about the Mysterium caucus in Mexico. After the sun sets, they have an appointment with a ghost imprisoned in a bench.https://youtu.be/pE4n8Pfgml4
Episode 71: A New Oracle
The cabal checks in with Jimmy "Smalls" Patinko and arranges for a jailbreak for their friend out-of-time, Judd. The Leaf Theater Players take to the stage!https://youtu.be/ky8qO-OFP9g
The Story Told Podcast continue their Exalted actual play with episode 22 of the Fall of Jiara, their Dragon-Blooded story: http://thestorytold.libsyn.com/fall-of-jiara-22
Blood on the Tamesis has published a fun video on playing a Lasombra using the resources in the soon-to-be released V5 Chicago by Night: https://www.youtube.com/watch?v=utI8P5C0AJk&feature=youtu.be
Devil's Luck Gaming continue their fantastic and epic Scarred Lands Pirates of the Bloodwater campaign over on their Twitch channel: https://www.twitch.tv/DevilsLuckGaming
And back over to Red Moon Roleplaying to close us off with the penultimate episode of The Sacrifice for V5 Chicago by Night, run by Klara Herbol and including Matthew Dawkins as a player: https://youtu.be/9N29X-PWhsQ
Drop Matthew a message via the contact button on matthewdawkins.com if you have actual plays, reviews, or game overviews you want us to profile on the blog!
Please check any of these out and let us know if you find or produce any actual plays of our games!
---
Electronic Gaming!
As we find ways to enable our community to more easily play our games, the Onyx Dice Rolling App is live! Our dev team has been doing updates since we launched based on the excellent use-case comments by our community, and this thing is awesome! (Seriously, you need to roll 100 dice for Exalted? This app has you covered.)
---
On Amazon and Barnes & Noble!
You can now read our fiction from the comfort and convenience of your Kindle (from Amazon) and Nook (from Barnes & Noble).
If you enjoy these or any other of our books, please help us by writing reviews on the site of the sales venue from which you bought it. Reviews really, really help us get folks interested in our amazing fiction!
Our selection includes these latest fiction books:
---
Our Sales Partners!
We're working with Studio2 to get Pugmire and Monarchies of Mau out into stores, as well as to individuals through their online store. You can pick up the traditionally printed main book, the screen, and the official Pugmire dice through our friends there! https://studio2publishing.com/search?q=pugmire
We've added Prince's Gambit to our Studio2 catalog: https://studio2publishing.com/products/prince-s-gambit-card-game
Now, we've added Changeling: The Lost 2nd Edition products to Studio2's store! See them here: https://studio2publishing.com/collections/all-products/changeling-the-lost
Scarred Lands (Pathfinder) books are also on sale at Studio2, and they have the 5e version, supplements, and dice as well!:
https://studio2publishing.com/collections/scarred-lands
Scion 2e books and other products are available now at Studio2: https://studio2publishing.com/blogs/new-releases/scion-second-edition-book-one-origin-now-available-at-your-local-retailer-or-online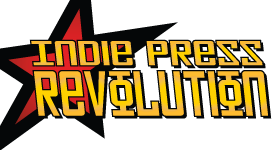 Looking for our Deluxe or Prestige Edition books? Try this link! http://www.indiepressrevolution.com/xcart/Onyx-Path-Publishing/
And you can order Pugmire, Monarchies of Mau, Cavaliers of Mars, and Changeling: The Lost 2e at the same link! And NOW Scion Origin and Scion Hero are available to order!
Starting today, DTRPG and its affiliated Community Content sites begin the New Year, New Game sale! A huge number of our PDFs are on sale from all of our game worlds, as well as a Big Scion 2e Bundle with 4 PDFs being offered for $13! https://www.drivethrurpg.com/product/299474/NYNG-Scion-2E-BUNDLE
As always, you can find Onyx Path's titles at DriveThruRPG.com!
---
On Sale This Week!
This Wednesday, we will be releasing the Advance PDF for Trinity Continuum: Aeon Ready Made Characters on DTRPG! We'll also be releasing the C20 Novel, The Cup of Dreams, and the Tales of Good Dogs Pugmire fiction anthology in the Nook and Kindle stores!
Finally on Wednesday, we'll be opening the Storypath Nexus Community Content site for Trinity Continuum projects with templates and art packs to get you started, and several projects already submitted to the site!
---
Conventions!

2020: Midwinter: January 9th – 12th, in Milwaukee, WI. Come see rare appearances by Onyx Path art director Mirthful Mike Chaney, Impish Ian Watson, and a rare US appearance by The Gentleman Gamer himself, Matthew Dawkins! Also, most of our Monday Meeting crew: Eddy Webb, Dixie Cochran, Matt McElroy, and RichT!
We'll be holding panels, running games, making announcements of hitherto unannounced projects, recording the Onyx Pathcast, and holding down some seats in the Monarch Lounge!
Check out David Fuller's Athens, Ohio Scion actual play tie-in adventure (soon to be coming to the Storypath Nexus community content site) that will be running at Midwinter. The event url is below:
https://tabletop.events/conventions/midwinter-gaming-convention-2020/schedule/402
---
And now, the new project status updates!
DEVELOPMENT STATUS FROM EDDY WEBB (projects in bold have changed status since last week):
First Draft (The first phase of a project that is about the work being done by writers, not dev prep)
Exalted Essay Collection (Exalted)
N!ternational Wrestling Entertainment (Trinity Continuum: Aberrant)
Contagion Chronicle Ready-Made Characters (Chronicles of Darkness)
Trinity Continuum: Adventure! core (Trinity Continuum: Adventure!)
Duke Rollo fiction (Trinity Continuum: Aberrant)
TC: Aberrant Jumpstart (Trinity Continuum: Aberrant)
RUST (Scarred Lands)
Under Alien Suns (Trinity Continuum: Aeon)
Redlines
Kith and Kin (Changeling: The Lost 2e)
Dragon-Blooded Novella #2 (Exalted 3rd Edition)
Many-Faced Strangers – Lunars Companion (Exalted 3rd Edition)
Second Draft
M20 Victorian Mage (Mage: the Ascension 20th Anniversary Edition)
Exigents (Exalted 3rd Edition)
Crucible of Legends (Exalted 3rd Edition)
Development
Heirs to the Shogunate (Exalted 3rd Edition)
TC: Aberrant Reference Screen (Trinity Continuum: Aberrant)
Monsters of the Deep (They Came From Beneath the Sea!)
Scion: Demigod (Scion 2nd Edition)
Tales of Aquatic Terror (They Came From Beneath the Sea!)
Across the Eight Directions (Exalted 3rd Edition)
Contagion Chronicle: Global Outbreaks (Chronicles of Darkness)
Contagion Chronicle Jumpstart (Chronicles of Darkness)
Manuscript Approval
Scion: Dragon (Scion 2nd Edition)
Masks of the Mythos (Scion 2nd Edition)
Trinity Continuum Jumpstart (Trinity Continuum Core)
One Foot in the Grave Jumpstart (Geist: The Sin-Eaters 2e)
Player's Guide to the Contagion Chronicle (Chronicles of Darkness)
Post-Approval Development
Scion LARP Rules (Scion)
Mummy: The Curse 2nd Edition core rulebook (Mummy: The Curse 2nd Edition)
Titanomachy (Scion 2nd Edition)
Editing
Lunars: Fangs at the Gate (Exalted 3rd Edition)
Geist 2e Fiction Anthology (Geist: The Sin-Eaters 2nd Edition)
Dragon-Blooded Novella #1 (Exalted 3rd Edition)
Legendlore core book (Legendlore)
WoD Ghost Hunters (World of Darkness)
Mythical Denizens (Creatures of the World Bestiary) (Scion 2nd Edition)
Pirates of Pugmire KS-Added Adventure (Realms of Pugmire)
Yugman's Guide to Ghelspad (Scarred Lands)
Trinity Continuum: Aberrant core (Trinity Continuum: Aberrant)
Terra Firma (Trinity Continuum: Aeon)
Deviant: The Renegades (Deviant: The Renegades)
Lunars Novella (Rosenberg) (Exalted 3rd Edition)
Buried Bones: Creating in the Realms of Pugmire (Realms of Pugmire)
Post-Editing Development
TC: Aeon Ready-Made Characters (Trinity Continuum: Aeon)
Night Horrors: Nameless and Accursed (Mage: the Awakening Second Edition)
City of the Towered Tombs (Cavaliers of Mars)
W20 Shattered Dreams Gift Cards (Werewolf: The Apocalypse 20th)
TC: Aeon Jumpstart (Trinity Continuum: Aeon)
Vigil Watch (Scarred Lands)
Scion Companion: Mysteries of the World (Scion 2nd Edition)
Cults of the Blood Gods (Vampire: The Masquerade 5th Edition)
Wraith20 Fiction Anthology (Wraith: The Oblivion 20th Anniversary Edition)
Hunter: The Vigil 2e core (Hunter: The Vigil 2nd Edition)
Let the Streets Run Red (Vampire: The Masquerade 5th Edition)
M20 The Technocracy Reloaded (Mage: the Ascension 20th Anniversary Edition)
Indexing
---
ART DIRECTION FROM MIKE CHANEY!
In Art Direction
Contagion Chronicle – Finals coming in.
Trinity Continuum: Aberrant
Hunter: The Vigil 2e
Ex3 Lunars – Art is in.
TCfBtS!: Heroic Land Dwellers – LeBlanc working on finals.
Night Horrors: Nameless and Accursed – Contracted. Already seeing sketches.
Cults of the Blood God (KS)
Mummy 2
City of the Towered Tombs
Let the Streets Run Red – Art notes and contracts finishing going out this week.
CtL Oak Ash and Thorn – Figuring out art notes.
Scion Mythical Denizens – Need sketches for fulls.
Deviant
Yugman's Guide to Ghelspad – Got some finals in.
Vigil Watch – Need one more artist.
Legendlore (KS)
Technocracy Reloaded (KS) – Got notes out to artists for halfs and splats.
Scion Companion – Working on art notes for that.
In Layout
Trinity Continuum Aeon: Distant Worlds
Pirates of Pugmire – With Aileen.
Proofing
Dark Eras 2 – At WW for approval and they will be back after the New Year.
Trinity Continuum Aeon Jumpstart
They Came from Beneath the Sea!
VtR Spilled Blood – 2nd proof with dev.
Chicago Folio – Halfway through layout.
At Press
V5: Chicago – Shipping to the KS fulfillment shippers.
Geist 2e (Geist: The Sin-Eaters 2nd Edition) – Being printed.
Geist 2e Screen – Being printed.
DR:E – Being printed.
DRE Screen – Being printed.
DR:E Threat Guide – Helnau's Guide to Wasteland Beasties
Trinity Continuum: Aeon RMCs – Advance PDF going on sale on Wednesday.
Memento Mori – Gathering errata.
M20 Book of the Fallen – PoD proof on the way.
Trinity Continuum Storypath Nexus Community Content – Goes live on Weds.
---
Today's Reason to Celebrate!
Late last week was my granddaughter's one-year birthday! If she demolishes life as completely as she did her birthday cupcake – the kid's gonna be alright.