New Year, New Game Sale! Plus: 50% off OGL titles!
It's time once again for DriveThruRPG's annual New Year, New Game Sale!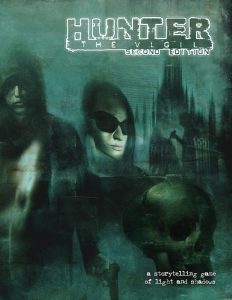 Onyx Path has 100 titles as part of the sale! Everything from Hunter: The Vigil 2nd Edition to Fetch Quest to Adventure! 1e, there's something for everyone!
Plus: for reasons Rich discusses in yesterday's Monday Meeting Notes, it may be a good idea to grab any and all of our OGL-related content soon if you plan on getting it at all. In that vein, all our OGL content — Legendlore, Realms of Pugmire 1e, Scarred Lands, Crossroads Continent, and the old d20 adaptions of the Trinity Universe — are currently on sale for 50% off in PDF at DriveThruRPG and physical stock at IPR. Get 'em while they're hot!