Now Available: Changing Breeds Shirts
Sales, Werewolf: The Apocalypse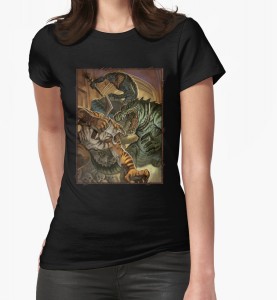 Now available from our RedBubble store: Steve Prescott designs from W20 Changing Breeds!
The W20 Changing Breeds Kickstarter was a lot of fun for us, and we got a great product out of it, detailing all the various Fera. If you've ever wondered about the history of the Fera and their various conflicts with the Garou — the War of Rage being perhaps the most notable — then you may be interested in our current Kickstarter for a deluxe edition of Shattered Dreams.
We have 10 days to go and we're inches away from $50,000!