Now Available: Contagion Chronicle Jumpstart, and Crossroads Continent in print!
Chronicles of Darkness, Mage: The Ascension, Sales, Scarred Lands, Scion
Now available in advance PDF from DriveThruRPG: Time is Come Round: The Contagion Chronicle Jumpstart for Chronicles of Darkness!
The world suffers from illness. It shivers and shudders as the Contagion takes hold. In Houston, Texas, a woman has gone missing and you're the ones to find and rescue her. But all is not what it seems. Prepare to draw back the curtains and peek backstage.
Welcome to the Chronicles of Darkness. A world like our own, but uglier, more brutal — infinitely more dangerous. This world can't survive long against its disease. Perhaps you can provide a cure.
Time is Come Round includes:
Rules for playing mortals caught in the supernatural webs of the Chronicles of Darkness.
A complete adventure for you to play right out of the book, with four full, pre-generated characters.
A preview of rules from the Chronicles of Darkness 2nd Edition core rulebook.
Also available: Rich Thomas' Peoples of the Crossroads Continent is now available in print!
Welcome to the Crossroads Continent!
The Crossroads Continent is a vast land with marvelous diversity among its people. This book introduces a collection of folk who hail from the Crossroads Continent, providing new takes on familiar peoples while adding folk specific to the Crossroads Continent. Each entry provides not only game traits, but also an overview of that people's history, culture and settlements. The peoples in this collection can be used in your favorite 5e setting, or used to begin your own adventures in the Crossroads Continent using the rule set for the world's most popular roleplaying game!Peoples of the Crossroads Continent contains:
11 distinct peoples to draw your character from, presented with information on their history in the Crossroads Continent
29 heritages to refine your character's history and upbringing
7 new regional backgrounds and 8 new cultural backgrounds to fully flesh out your character's backstory.
Sales
We're Rolling into Spring with Indie Press Revolution: all our dice sets are 40% off until March 28! This includes Scion, Scarred Lands, Vampire 20th, Changeling 20th, Pugmire, and Monarchies of Mau!
It's also March Mystery Month on DriveThruFiction! Save 25% on a number of Onyx Path fiction titles until the end of the month!
Crowdfunding Update
Our Indiegogo for Mage: The Ascension 20th Anniversary Edition: Victorian Age launched a month ago, and ends tomorrow! We funded in just under 21 hours, and we're already at 270% with $94,820 of our original $35,000 goal, thanks to our 1146 backers!
We've reached the following stretch goals thus far:
Backer T-Shirt
Victorian Mage Jumpstart: Jumpstart scenario, plus Instant Mages x2
Penny Dreadful fiction (2004) added to backer rewards
Victorian Mage digital wallpaper
Bizarre Tales and Unusual Characters: Expanded Bizarre Tales, Expanded Unusual Characters x2
Victorian Age: Vampire trilogy
VTT Tokens and Assets
Art budget increase!
Our next Kickstarter launches tomorrow, on March 25th, when the VicMage Indiegogo ends: Trinity Continuum: Adventure!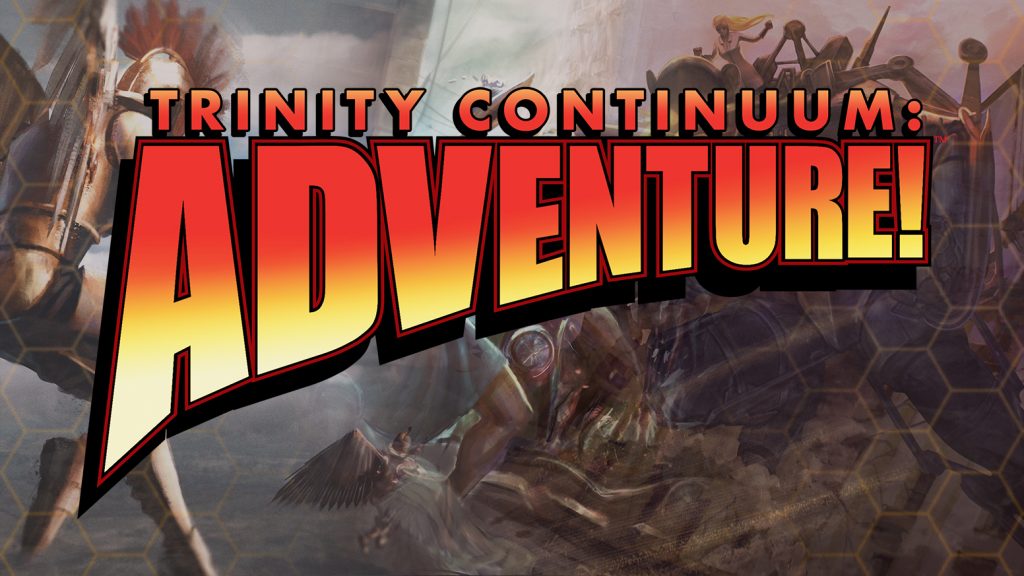 Did you miss one of our previous Kickstarters? The following Kickstarted products are still open for preorders via BackerKit:
Community Spotlight
The following community-created content for Scarred Lands has been added to the Slarecian Vault in the last week:

The following community-created content for Realms of Pugmire has been added to Canis Minor in the last week:
The following community-created content for Storypath has been added to the Storypath Nexus in the last week: