Now Available: Dark Ages journals!
Dystopia Rising, Mage: The Ascension, Sales, Scarred Lands, Vampire: The Masquerade, Werewolf: The Apocalypse
Now available on our RedBubble store: Hardcover Clan Journals for Vampire 20th Anniversary Edition: The Dark Ages!
These blank journals come in 13 varieties, one for each of the Clans of the Dark Ages. The interior pages come in your choice of lined, grid, or blank pages.
Also available: the Scarred Lands Dead God Trilogy is now available via Amazon Kindle and B&N Nook!
Sales
Until the end of August, all Werewolf20 and Mage20 products on Indie Press Revolution are 40% off while supplies last!
Kickstarter Update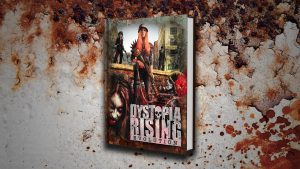 Our Kickstarter for Dystopia Rising: Evolution, the second edition of the Dystopia Rising tabletop RPG, launched an hour ago! Come join us as we push back the undead hordes!
Did you miss one of our previous Kickstarters? The following Kickstarted products are still open for preorders via BackerKit:
Community Spotlight
The following community-created content for Scarred Lands has been added to the Slarecian Vault in the last week:
The following community-created content for Pugmire has been added to Canis Minor in the last week:
The following community-created content for the World of Darkness has been added to the Storytellers Vault in the last week: