Now Available: Exalted Monthly Releases, plus Mau Assets
Exalted, Realms of Pugmire, Sales
DriveThruRPG is currently throttling their access as they recover from their server migration. So if you can't get through to them right now, please try again later.
(For that reason, entries below are going to be pretty sparse until I can get through to the sites and grab the full product descriptions.)
Now available in PDF from DriveThruRPG: Hundred Devils Night Parade: Northern Ursidae and Forest Strider and Adversaries of the Righteous: Ninegala, Forge Goddess of Makelo for Exalted 3rd Edition!
Ninegala once labored at the forge of one of the world's makers. When the Exalted cast those ancients down, she exiled herself to Creation, raising a sanctum on the Western isle of Sinti. Eventually, an enterprising mortal hero persuaded her to forge him a weapon in exchange for a year of service; others trickled in over the centuries. During the Contagion, she opened her doors to a tribe of survivors. In gratitude, when they founded the city Makelo, they took her as their sovereign god.

Also available: Monarchies of Mau Community Content Assets for Canis Minor!
Before we were six. Now we are one. We differ on many points, but on these we agree: Always trust our instincts, always reward loyalty, and always pounce upon minions of the Unseen. Without these tenets, we are no longer worthy of the adoration of Man.
Monarch Trillani Persian von Mau, deceased
Cats have inherited the world, unifying their six fractious monarchies after untold centuries. These cats have been uplifted to use tools and language, and they seek to rediscover the ruins of the Old Ones. Some have learned to use the leftover technology of humanity, but they believe it to be magic given to them by their lost worshippers. Others seek to create a cohesive nation, using Precepts of Mau agreed to after years of political conflict. The world is dangerous and mysterious, but the instincts of a good cat will always be true.
Canis Minor Community Content Program
Canis Minor is our imprint that allows you — our Pugmire community — to create and sell self-published material for the Pugmire and Monarchies of Mau roleplaying game. You can offer your work for free, set a price, or make it pay-what-you-want. We'll give you some resources to help you out, and a marketplace for other Pugmire fans to use.
For more information check out the Canis Minor Content Guidelines and the Frequently Asked Questions.
This collection includes all the art assets to get you started creating your very own adventures for the Pugmire community content program.
Inside you will find:
A selection of artwork from both the Monarchies of Mau core rulebook and early access edition.
A basic template to help you create Monarchies of Mau compatible PDFs.
Front and back cover templates for your PDF.
---
Kickstarter Update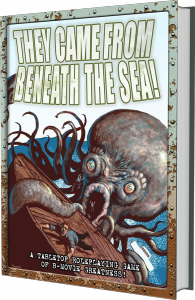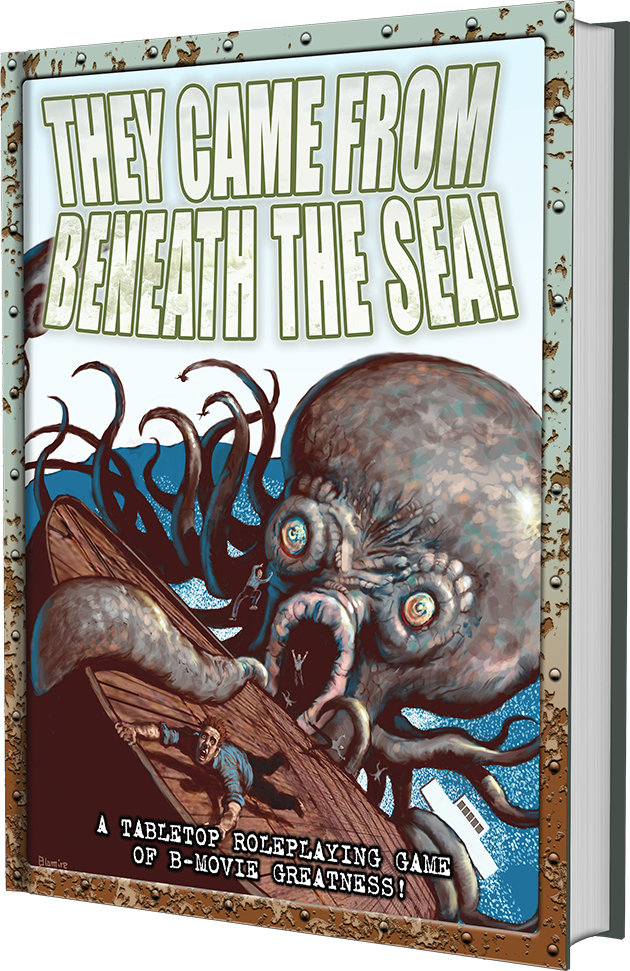 They Came From Beneath The Sea! was a huge success! We raised $47,854, or 239% of our $20,000 goal, thanks to 908 backers. We unlocked 15 stretch goals, too. Thanks to all of you!
Our next Kickstarter is going to be Lunars: Fangs at the Gate for Exalted 3rd Edition.
Did you miss one of our previous Kickstarters? The following Kickstarted products are still open for preorders via BackerKit:
Community Spotlight
The following community-created content for Scarred Lands has been added to the Slarecian Vault in the last week (to be updated once DTRPG is back up):
The following community-created content for Realms of Pugmire has been added to Canis Minor in the last week: