Now Available: Legacy of Lies: A V20DA Jumpstart!
Sales, Vampire: The Masquerade
Now available in PDF and print from DriveThruRPG: Legacy of Lies: A V20 Dark Ages Jumpstart!
Two Princes. Bitter Rivals. And a Coterie Caught Between Them. 

Marcus Verus, the vampiric Prince of Chester, secretly prepares to go into torpor. Should his plans be made public, the Prince knows the wolves — both real and imagined — would launch an attack, threatening all within his domain.

That's where you come in.

Legacy of Lies includes:

Basic rules for players and Storytellers
Introduction to the Vampire 20th Anniversary Edition: The Dark Ages setting
Introductory adventure
Characters for players and Storytellers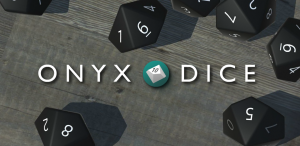 Updated this week: the Onyx Dice App!
More of the changes you've asked for, including:
Roll history, so you can check back to see the results of your previous rolls
Localized pricing, so international gamers won't be caught unawares by currency conversion when purchasing special dice or tables
Onyx Dice is available for iOS and Android!
Storytellers Spotlight
The following community-created content has been added to the Storytellers Vault in the last week: