Now Available: Panopticon novella and OPP10 merch!
Sales, Trinity Continuum: Aberrant
Now available in PDF and print: Panopticon, a novella for Trinity Continuum: Aberrant!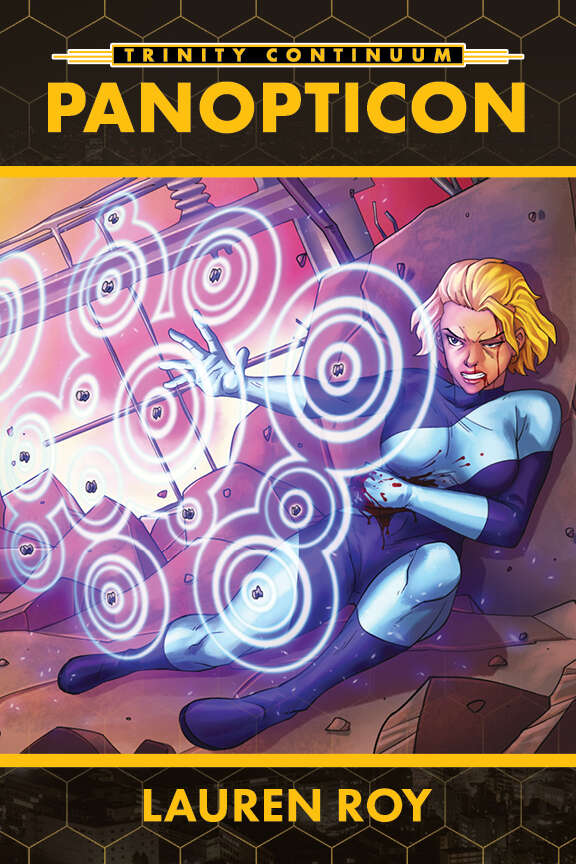 Three months ago, Boston's city defenders, the Bulwarks, met a tragic end. Two of their members died in a mysterious flash, and the third nova, Daystar, went missing. The head Directive intelligence agent on the case turned up dead a few weeks later, after sending his team a particularly cryptic communication.
Now, operative Alina Vaughn and her cell race to finish the work their colleague started. Though it begins as a find-and-rescue op for Daystar, the deeper they dig, the more Alina has to wonder if the nova killed his teammates and is planning a catastrophic return to the spotlight. The operatives aren't the only ones looking for him. Between his burgeoning cult and a local mobster on the rise, Alina's cell will need to bring all their skills to bear to find Daystar first.
Also available on RedBubble: OPP10 merch!
Big-design shirts
Breast-pocket-design shirts
Stickers
Mugs
Journals
Other Recent Releases
Did you miss one of these recent releases?
Sales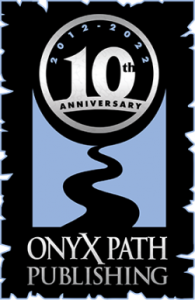 It's currently the May D&D Sale on DTRPG, and Onyx Path has a number of Scarred Lands and Realms of Pugmire releases on sale.
It's Onyx Path's 10th Anniversary! Every month in 2022, we'll be celebrating another one of our published game lines.
May is Scion month! For the first half of the month, a selection of our core Scion PDFs are available at 90% off!
Indie Press Revolution is additionally offering 50% off Scion physical stock!
Stay tuned for more OPP10 sales the rest of this year!
Crowdfunding Update
Keep an eye out for our next crowdfunding campaign, for Exigents: Out of the Ashes for Exalted 3rd Edition.
Did you miss one of our previous Kickstarters? The following Kickstarted products are still open for preorders via BackerKit:
Community Spotlight
The following community-created content for Scarred Lands has been added to the Slarecian Vault in the last week:

The following community-created content for Realms of Pugmire has been added to Canis Minor in the last week:
The following community-created content for Storypath has been added to the Storypath Nexus in the last week: