Now Available: Pugmire's Thank You, Darcy Cat!
Realms of Pugmire, Sales, Vampire: The Masquerade
Now available from DriveThruRPG: our first audio adventure! Thank You, Darcy Cat!
The world of Pugmire comes alive in this full cast audio drama experience!

The police dogs have called Alistair Afghan to discuss the crimes of his valet, Darcy Cat. But this misunderstanding leads to the discovery of a deadly secret deep in the heart of Pugmire society.

Will Alistair and Darcy be able to save Pugmire from this threat?

Created by Audioblivious Productions in conjunction with Pugsteady. Check out Audioblivious at https://www.audioblivious.com/!

Credits:

Alistair Afghan played by Austin Beach

Darcy Cat played by Mike Janson

Inquisitor Max Collie played by Scott Phillips

Inquisitor Constable Ruby Labrador played by Danielle Reese

Other parts played by the cast

Written and adapted for audio by Eddy Webb

Music by Dayn Leonardson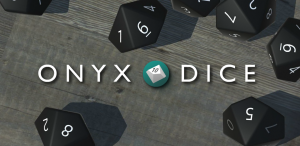 Don't forget about our 
Onyx Dice
dice rolling app, which handles all variants of the d10 systems: the World of Darkness' Storyteller, Exalted's Storyteller, Chronicles of Darkness' Storytelling, and Scion's Storypath! It's available on
Android
and on
iOS
.
Storytellers Spotlight
The following community-created content has been added to the Storytellers Vault in the last week: