Now Available: Red List Shirts!
Sales, Vampire: The Masquerade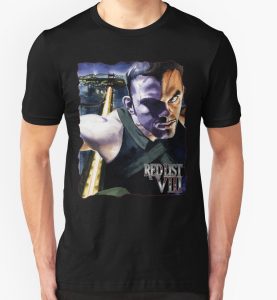 RedBubble's categories are limited to 100 designs apiece. We had… well, we had a lot of Vampire designs. This week's bundle is so big that it pushed us over that limit, so we're now splitting things into two categories: Vampire: The Masquerade art and Vampire: The Masquerade symbols.
The latest batch covers the thirteen most nefarious individuals the Camarilla is aware of, known collectively as the Red List, as featured in the recent Dread Names, Red List. Each is featured with the words "Red List" and Roman numerals indicating their position on that list. Collect 'em all!