Now Available: Scarred Lands Spell Cards!
Realms of Pugmire, Sales, Scarred Lands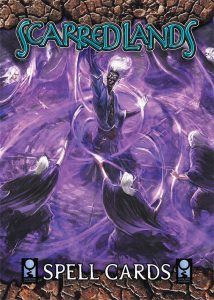 Now available in PDF and print from DriveThruRPG: Scarred Lands Spell Cards for 5e!
Whether you are a player or a GM, you can enhance your Scarred Lands game with this set of spell cards! Every spell from the Scarred Lands Player's Guide (5th edition) is included in this deck of cards. Lay them out next to your sheet during play for quick, easy reference to all your character's Scarred Lands spells.
A Land Where Legends Walk
Drawing enthusiastically on Greek mythology, the revised and re-imagined Scarred Lands nonetheless retains its place as a modern fantasy RPG setting. This is a world shaped by gods and monsters, and only the greatest of heroes can expect to be counted among them. The most populous continent of Scarn, Ghelspad, plays host to vast unexplored regions, hides unsolved riddles from ancient cultures, and taunts adventures with the promise of undiscovered riches hidden among the ruins of older civilizations.
Sales
Scarred Lands products for Pathfinder (the Scarred Lands Players Guide and The Wise & The Wicked 2nd Edition) are upwards of 90% off from IPR and Studio 2! Both products are an incredible $5 each!
DriveThruRPG is running a huge May D&D Sale all this month, which includes a ton of Realms of Pugmire and Scarred Lands content!
Kickstarter Update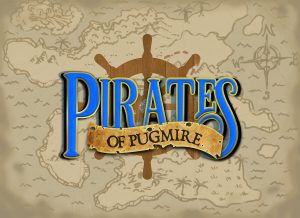 Coming soon: The Pirates of Pugmire, a supplement for both Pugmire and Monarchies of Mau!
Did you miss one of our previous Kickstarters? The following Kickstarted products are still open for preorders via BackerKit:
Community Spotlight
The following community-created content for Scarred Lands has been added to the Slarecian Vault in the last week:
The following community-created content for Realms of Pugmire has been added to Canis Minor in the last week: