Now Available: Scion Tasty Bits, plus Crossroads Continent!
Sales, Scarred Lands, Scion, Scion: Hero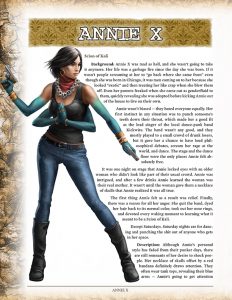 Now available in PDF from DriveThruRPG, the first of our Storypath Tasty Bits: Annie X for Scion 2nd Edition!
Annie X was mad as hell, and she wasn't going to take it anymore. The stage and the dance floor were the only places Annie felt absolutely free. It was one night on stage that Annie locked eyes with an older woman who didn't look like part of their usual crowd. Annie was intrigued, and after a few drinks Annie learned the woman was their real mother. It wasn't until the woman gave them a necklace of skulls that Annie realized it was all true. She devoted every waking moment to learning what it meant to be a Scion of Kali. Except Saturdays. Saturday nights are for dancing and punching the shit out of anyone who gets in her space.
Annie X is a new ready-made character for Scion: Hero 2nd Edition. It is part of the "Storypath Tasty Bits" program, where every month in 2021 Onyx Path offers a small product that ties into one of its Storypath games.
Check in every month to see what's coming next!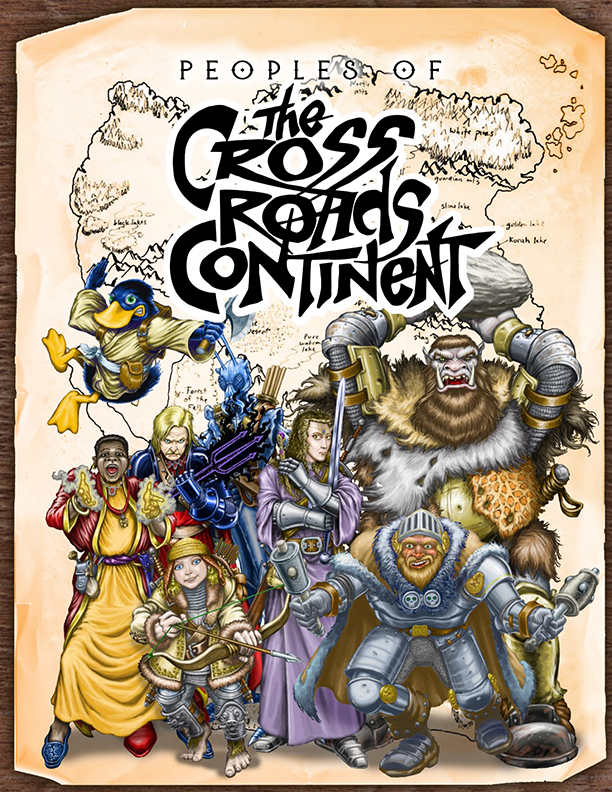 Also available: Monday was Rich's birthday, and so we dropped the advance PDF for Peoples of the Crossroads Continent, covering a number of peoples and locations from Rich's own long-running D&D setting.
Welcome to the Crossroads Continent!
The Crossroads Continent is a vast land with marvelous diversity among its people. This book introduces a collection of folk who hail from the Crossroads Continent, providing new takes on familiar peoples while adding folk specific to the Crossroads Continent. Each entry provides not only game traits, but also an overview of that people's history, culture and settlements. The peoples in this collection can be used in your favorite 5e setting, or used to begin your own adventures in the Crossroads Continent using the rule set for the world's most popular roleplaying game! Peoples of the Crossroads Continent contains:
11 distinct peoples to draw your character from, presented with information on their history in the Crossroads Continent
29 heritages to refine your character's history and upbringing
7 new regional backgrounds and 8 new cultural backgrounds to fully flesh out your character's backstory.
Sales
Storytellers Vault is having a Dark History sale, with special offers on Onyx Path's Dark Ages and Dark Eras titles!
DriveThruComics is having an Art of/Making of Sale, which includes four from Onyx Path:
Kickstarter Update
Our Kickstarter for Scion: Dragon and Masks of the Mythos for Scion 2nd Edition launched last week, and we funded within 66 minutes! We're already at 341% with $119,382 of our original $35,000 goal, thanks to our 1485 backers!
We've currently hit a healthy 15 stretch goals, with more to come over the next month:
Dragon Companion: Creating your own Flight, The Bearers (giant turtles), Greater Wyrms
Mythos Companion: Additional Mythos creatures, Great Old Ones, Legacy characters, new fiction, Y'ha-nthlei
Dragon Reference Screen
Dragon Ready-Made Characters, x2
Mythos Reference Screen
Dragon backer shirt
Mythos backer shirt
Dragon desktop wallpaper
Did you miss one of our previous Kickstarters? The following Kickstarted products are still open for preorders via BackerKit:
Community Spotlight
The following community-created content for Scarred Lands has been added to the Slarecian Vault in the last week:

The following community-created content for Realms of Pugmire has been added to Canis Minor in the last week:
The following community-created content for Storypath has been added to the Storypath Nexus in the last week: