Now Available: Swine and Cheese Party, and the Æon Jumpstart
Sales, Trinity Continuum: Aberrant, Trinity Continuum: Æon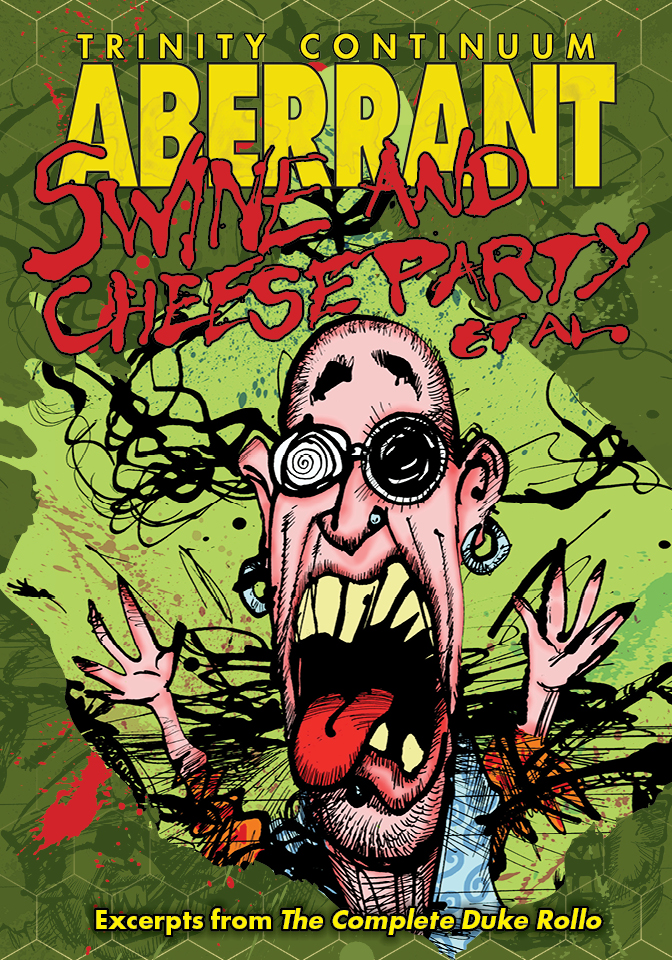 Now available in PDF and print from DriveThruRPG: Swine and Cheese Party, et al.: Excerpts from the Complete Duke Rollo, an oddity for Trinity Continuum: Aberrant!
"Do you know who I am?"
"I don't, sir. I don't. And that's not the best way to ask for special—"
"No, no, I mean, do you know who I am? I'm having trouble remembering right now."
Thus begins these excerpts from the columns of the Nova Age's most opinionated freelance journalist. Swine and Cheese Partycontains the unfiltered viewpoints of Duke Rollo, as he unwinds three different rants about the world of Trinity Continuum: Aberrant.
Use it as a prop for your own Aberrant series, as inspiration for Aberrant adventures, or just as an entertaining read on its own.
Swine and Cheese Party is a spiritual successor to Aberrant 1e's Fear and Loathing.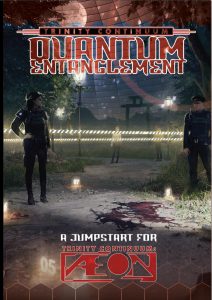 Also available in advance PDF from DriveThruRPG: Quantum Entanglement: A Jumpstart for Trinity Continuum: Æon!
Humanity has begun settling on planets circling other suns. Teleporters like myself and the new Leviathan jump ships can take anyone across the galaxy in a few hours, so the stars are at last within our reach. However, we have found dangers as well as wonders out there, and only by working together can we overcome them and take our place on the galactic stage.
– Bolade Atwan,
Proxy of Upeo wa Macho, November 2122
The Stars Await!
This jumpstart has everything you need to start playing an adventure in Trinity Continuum: Æon, including:
Also available: Trinity Continuum wallpaper!
Kickstarter Update
The Legendlore Kickstarter has just two weeks remaining! We're currently sitting at $16,286, or 109% of our $15,000 goal, thanks to our 349 backers! We funded during the beginning of Onyx Path Virtual Con, and we're heading toward some amazing stretch goals.
Read the full Legendlore Manuscript for free, and if you like what you see, give us a pledge?
Did you miss one of our previous Kickstarters? The following Kickstarted products are still open for preorders via BackerKit:
Community Spotlight
The following community-created content for Scarred Lands has been added to the Slarecian Vault in the last week:

The following community-created content for Realms of Pugmire has been added to Canis Minor in the last week:
The following community-created content for Storypath has been added to the Storypath Nexus in the last week: