Now Available: The Art of W20, Morty Corgi, and Scarred Lands Expedition!
Mummy: The Curse, Realms of Pugmire, Sales, Scarred Lands, Werewolf: The Apocalypse
Now Available in PDF and print from DriveThruRPG: The Art of Werewolf: The Apocalypse: A Visual Guide to Werewolf 20th Anniversary Edition!
The Art of Werewolf: The Apocalypse: A Visual Guide to Werewolf 20th Anniversary Edition
Violence is an art form, if it's practiced, perfected, and put on display. That's what we tell ourselves when we cut servants of the Wyrm into slices. We celebrate their destruction, but how that destruction is delivered is the art.
Shifting from Lupus to Homid and everywhere in between: That's art, too. The stretch of skin, crack of bone, and pop of ligament. Art can be shocking, terrifying, gratifying, euphoric, and transforming, for Gaia is all these things and more.
We are one with the world, the Umbra, and all the Gifts the spirits, Gaia, the Wyld, and even the Weaver bestow upon us. They are a part of us. We are a tapestry, a collage, a piecemeal portrait of fragments, colors, and bloody shades.
We're a savage kind of art form, but our lives are still art.
And, like the best art, our lives are precious, rare, and might change the world.
All you have to do is act as an audience to our display. Allow us to show you our art.
"Swampy" Fischer, Bone Gnawer Galliard
The Art of Werewolf: The Apocalypse includes art from:
Werewolf: The Apocalypse 20th Anniversary Edition
W20 Skinner
W20 Rage Across the World
W20 Umbra: The Velvet Shadow
W20 Book of the Wyrm
W20 Tribebook: White Howlers 
W20 Shattered Dreams
W20 Pentex Employee Indoctrination Handbook
The Art of Werewolf joins our existing The Art of Changing Breeds: A Visual Guide to the Fera.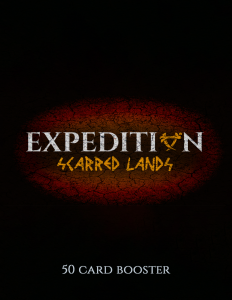 The Scarred Lands expansion for Expedition is now available for purchase from DriveThruCards!
Battle new Titanspawn enemies, earn new lore-filled loot, and play as new adventurers from Scarred Lands.
A 50-card booster that expands Expedition: The Roleplaying Card Game into Onyx Path's world of Scarn.
Includes:
21 new enemies, including gorgeous art by the amazing Chris Gebhart
13 new abilities
10 new loot cards
6 new adventurers
3 new official quests for epic adventuring
Unlimited playtime with community quests and GM Mode
REQUIRES EXPEDITION BASE GAME + HORROR EXPANSION, available at expeditiongame.com
Sales
DriveThruComics is serving up two bundles in support of ConTessa: the ConTessa Bundle of Comic Awesome includes a copy of Exalted: Tale of the Visiting Flare, while the ConTessa Bundle of RPG Awesome includes a copy of Aberrant 1st Edition.
Scarred Lands products for Pathfinder (the Scarred Lands Players Guide and The Wise & The Wicked 2nd Edition) are upwards of 90% off from Indie Press Revolution! Both products are an incredible $5 each!
Kickstarter Update
The Kickstarter for Mummy: The Curse 2nd Edition launched yesterday, and hit its $25,000 funding goal in just 10 hours! We're currently at $28,589, or 114%, with a month to go. Thanks to our 558 backers! We haven't hit any stretch goals yet, but we're well on our way!
Did you miss one of our previous Kickstarters? The following Kickstarted products are still open for preorders via BackerKit:
Community Spotlight
The following community-created content for Scarred Lands has been added to the Slarecian Vault in the last week:

The following community-created content for Realms of Pugmire has been added to Canis Minor in the last week: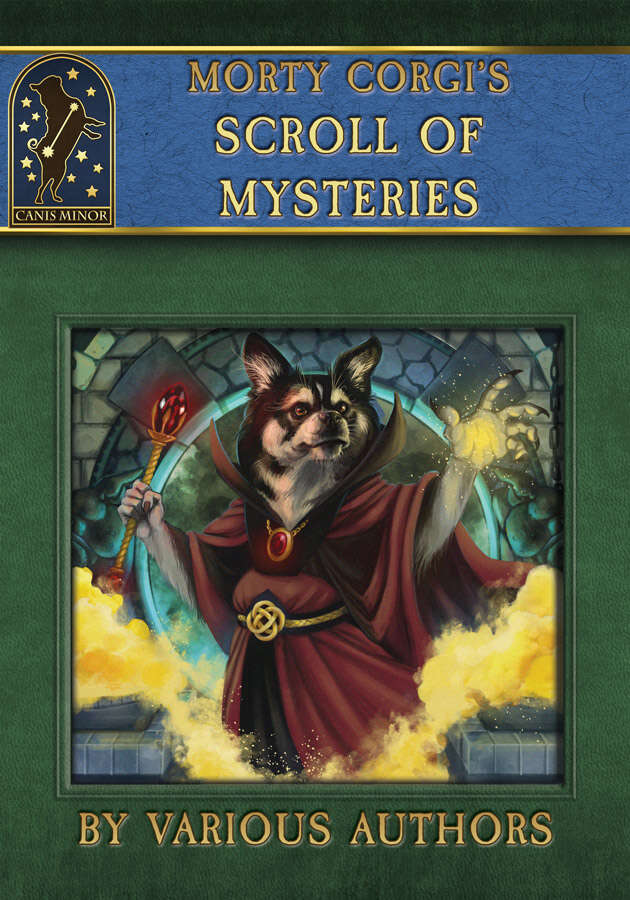 The Storypath Nexus is now open! So far Scion content has been unlocked. The following community-created content for Scion has been added to the Storypath Nexus in the last week: