Pumpkin Bombs of Info for Halloween [Monday Meeting Notes]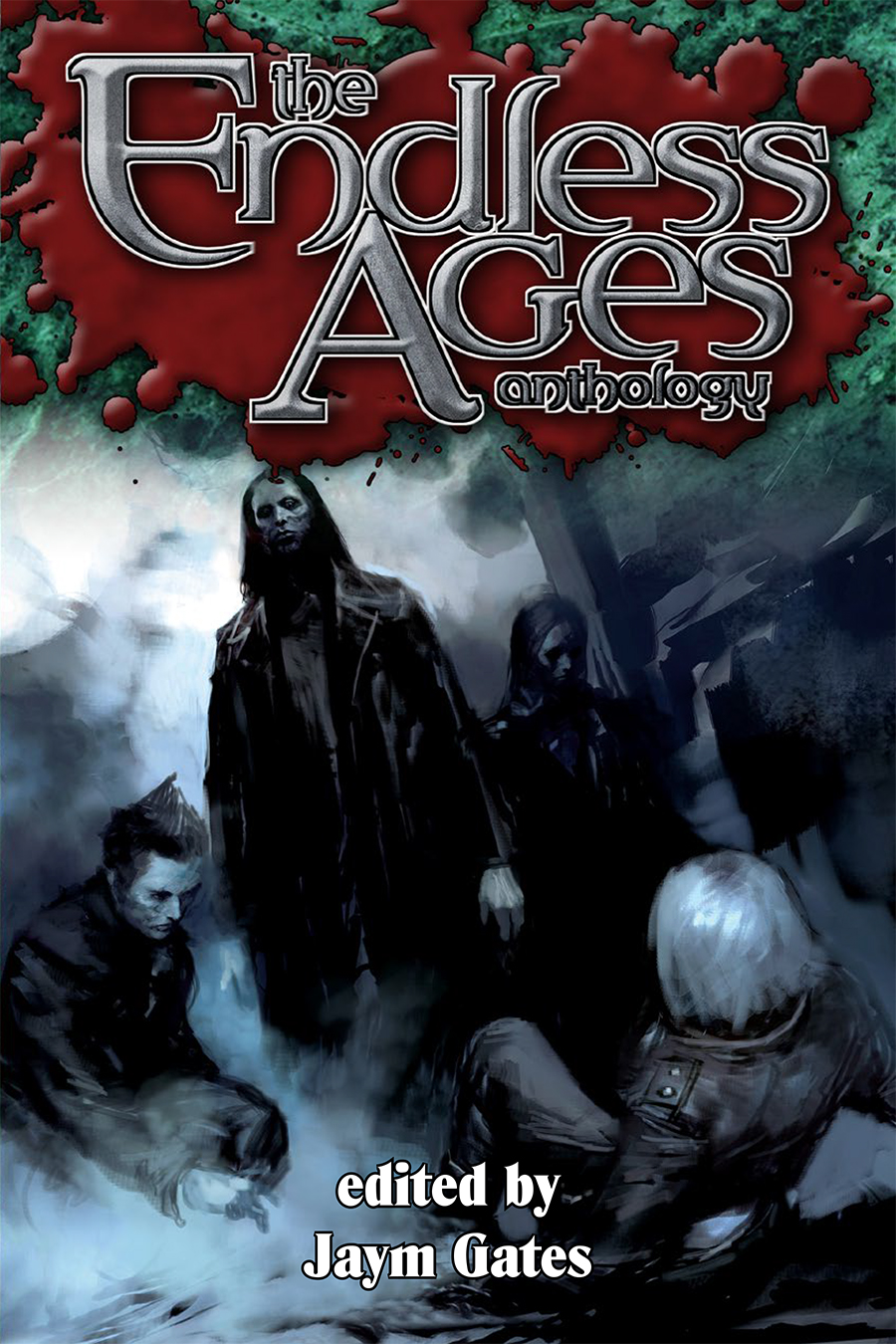 Gonna hit you with some fast Green Goblin-esque pumpkin bombs of info because while I'm down to one kid young enough to go trick or treating, I still gotta go.
BOOM! Our week long Halloween celebration of the V20 Endless Ages fiction anthology comes to a rest tonight! If you haven't checked it out yet, please take a gander at the posts we've been running with excerpts that illustrate the range of these stories through all of Vampire: the Masquerade's incarnations. And if you have held off because of the cost for the full-color physical book versions we're offering on DTRPG right now, we are adding a much less expensive b&w version as soon as we can OK the proofs!
BOOM! Speaking of Halloween specials, the DTRPG Halloween sale (notes below in the BLURBS! section), is running for a couple more days, and RedBubble has a sale also ending soon (11:59pm Nov 1) with 25% off Onyx Path sweatshirts, hoodies, and longsleeved tees, and 20% off our other merchandise. Enter code "draw-TheOnyxPath". The holidays are coming and our physical items, whether RedBubble merchandise, or DTRPG physical books or cards or posters, or the extra Deluxe Editions we've Kickstarted that are available with Indy Press Revolution, all make great gifts and you (or your loved ones) should think about ordering now so there is time to ship them out before the end of December.
BOOM! Remember the Extended Media freelance position I advertised a couple three months back? Well, I'm thrilled to say that we have assembled a multi-person team to assist Onyx Path into getting our books out in ebook form, and to provide online gaming material to the sites that offer online gaming, and to work with our licensees as they create electronic game-aids and apps. More details once we dot all the i's and cross the t's.
BOOM! We are conferencing all the time right now about the Prince's Gambit vampire card game Kickstarter. We've never done one for a card game, so we're researching other KSs, like how they are set up and the various things they have offered. It's a lot of fun looking at so many great card game ideas. If any of you have thoughts on what you like, or hate, about the card game KSs you've backed, or chose not to, I'd love to hear your thoughts in the Comments section here.
And now, the candy gathering…
BLURBS!
KICKSTARTER!
We're exploring card game Kickstarters, packaging, and components, for Prince's Gambit.
ON SALE!
DriveThruRPG.com is having a spooky Halloween Sale! The savings are scaaaaary! And they come in a variety of offerings to the dark ones:
White Wolf titles:
Onyx Path titles:
Watch out for the pumpkins!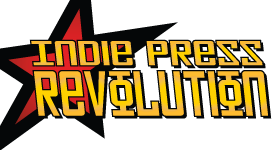 Looking for our Deluxe or Prestige Edition books? Here's the link to the press release we put out about how Onyx Path is now selling through Indie Press Revolution: http://theonyxpath.com/press-release-onyx-path-limited-editions-now-available-through-indie-press-revolution/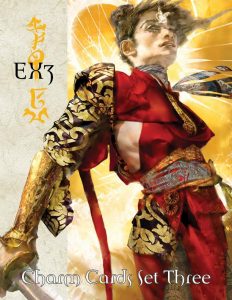 Exalted 3rd Edition Charm Cards! In PDF and PoD physical card sets! On sale on Wednesday, 11/2 on DTRPG!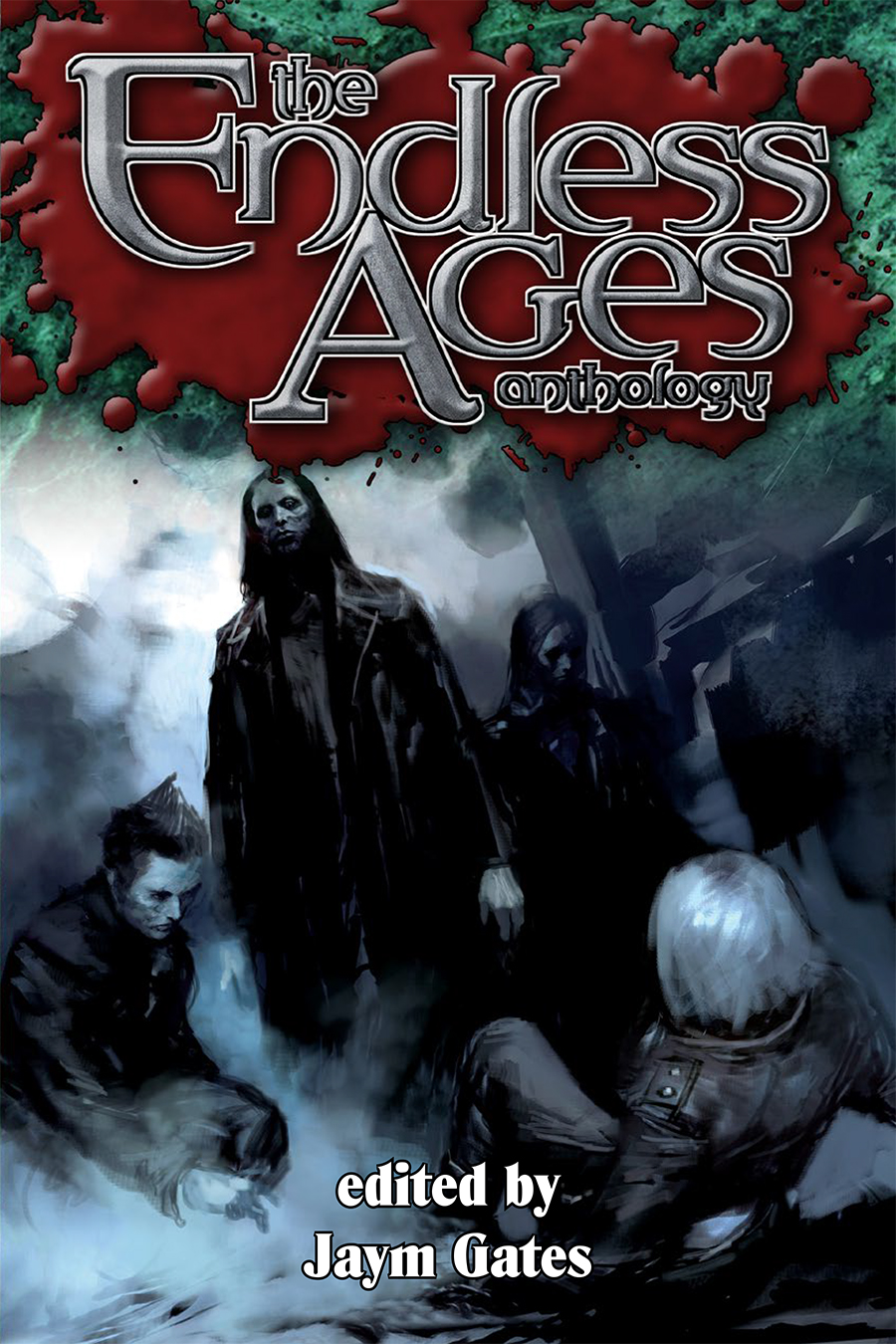 For sale in PDF, ebook, and physical book editions at DTRPG.com: The Endless Ages fiction anthology! Vampire: the Masquerade fiction featuring all-new, original, stories written to evoke the distinct feeling of each of VtM's four editions! http://www.drivethrurpg.com/product/193199/V20-The-Endless-Ages-Anthology
Celebrating 25 years of personal horror, the eighteen stories in Endless Ages range in style and aesthetics from the very first edition of Vampire released in 1991, all the way to the latest books put out for the 20th Anniversary Edition.
"The Becoming" has stories grounded in the lonely struggle for morality. "Gothic-Punk" stories focus on sensuality and the conflict between young and ancient vampires. "Signs of Gehenna" shows what happens to Kindred society as it teeters on the edge of apocalypse. Finally, "Modern Nights" juxtaposes all of these concepts to present a comfortable illusion of status quo in a world of conspiracy.
Tilt Cards to go with the Chronicles of Darkness Condition Cards are now for sale at DriveThruCards! http://www.drivethrurpg.com/product/194464/Chronicles-of-Darkness-Tilt-Cards
Tilts are a unified way of applying circumstances to both characters and scenes during violent encounters. Tilts are mechanically similar to Conditions, but they affect characters and scenes in combat only. Outside combat, use Conditions instead.
Tilts do not give players Beats when they end, but the effects of a Tilt can easily cause a Condition. For instance, a character in a fight gets a handful of road salt flung into his eyes and receives the Blinded Tilt. When combat ends, this shifts to the Blind Condition.
These Tilt Cards are a handy and elegant way to keep track of and incorporate Tilts into your Chronicle with each of the 21 cards featuring a single Tilt.
With a howl, W20 Kinfolk: A Breed Apart's Advance PDF is now on sale on DTRPG! Awooooo! http://www.drivethrurpg.com/product/194952/W20-Kinfolk-A-Breed-Apart
Born to Run
The Garou are born of two kinds: humans and wolves. These are their Kinfolk — those "of the blood." These special people — whether of two legs or four — carry in them the hope of the Garou: the promise of future generations. Although Garou are born to Kinfolk, nobody knows they're different until they undergo their First Change. Until such a blessed (or cursed) time, they are just like their more mundane Kin. Most live as humans, suffering the foibles of humanity, all the while hoping they're secretly special, that they harbor the wolf within. Even though that wolf will never howl for the majority of Kin, they've still got a vital role in the war, aiding the effort from behind the lines.
Kinfolk: A Breed Apart contains:
Overview of the Kinfolk, both kenning and callow, including some of the Fellowships founded by Kinfolk to aid the Garou cause — and to protect themselves from their cousins' Rage.
Character creation for playing Kinfolk, including new Skills, Backgrounds, Merits and Flaws, as well as special Kin rites, Gifts, and fetishes.
Guidelines for running Kinfolk chronicles, as well as in-depth information on the Kin-Fetches, the unique spirits used by Garou to watch over their distant cousins and warn the tribes if one of them should undergo the First Change.
NOTE: This is the Advance PDF version. A final PDF version and PoD versions will be available at a later date. If you have purchased this Advance PDF, you will be automatically updated to the final PDF and receive a link to enable you to purchase the PoD at a discount designed so that your total price matches our usual PDF and Print combo offer.
NOW the long awaited opportunity to own Mage: the Awakening 2nd Edition as a physical book is at last at hand! http://www.drivethrurpg.com/product/181754/Mage-the-Awakening-2nd-Edition
You are a mage, one of the Wise. You see, know, and explore what others can't imagine, from the depths of the human soul to the hidden corners of reality. Armed with your spells, driven by an addiction to Mysteries, you delve into the secrets of the world. Knowledge has a price, and the dangers are many.
This book contains:
The complete guide to playing a mage in the Chronicles of Darkness.
Reimagined Paths, Orders, and powers to create your Awakened characters and their allies, including an updated version of the most comprehensive free-form magic system in gaming.
Five example settings across the world, from Los Angeles to Salamanca, each with a central Mystery.
A brand-new look at all the strange places of the Fallen World, from the Lower Depths to the Emanation Realms, and what mages might find within.
Now available from DriveThruRPG in PDF: Mage: The Awakening Condition and Numina Cards.
Part of the new Mage: The Awakening 2nd Edition rules, Conditions add an additional layer of consequence and reward to certain actions in the Chronicles of Darkness.
Various things within the course of a game can cause Conditions. These include exceptional successes, supernatural abilities, and really any situation where the Storyteller thinks they can be used to heighten the drama of a game.
Also available in this deck are brand new Numina cards featuring these rules from the Mage: The Awakening 2nd Edition rulebook for ease of reference at the table.
On sale NOW from DTRPG: the Promethean Dark Eras chapter A Handful of Dust in PDF and PoD versions! http://www.drivethrurpg.com/product/178800/Dark-Eras-A-Handful-of-Dust-Promethean-the-Created
The Great Depression and the black blizzards of the 1930s turned the American Midwest into a wasteland. For the better part of a decade, thousands of people experienced deprivation and alienation right alongside the Created. They also clung to the faint promise of hope, that the rains would come and restore the land.
This is a single chapter from the larger work, Chronicles of Darkness: Dark Eras.
CONVENTIONS!
Onyx Path will be at Mid Winter Con 2017 in January in the lovely city of Milwaukee. Come brave the cold wastes to game and cavort with us! Please keep an eye out on the MidWinter site for announcements as to our very special beta test and Play With The Creator special events! http://www.midwintergamingconvention.com/
---
And now, the new project status updates!
DEVELOPMENT STATUS FROM ROLLICKING ROSE (projects in bold have changed status since last week):
First Draft (The first phase of a project that is about the work being done by writers, not dev prep)
Exalted 3rd Novel by Matt Forbeck (Exalted 3rd Edition)
Trinity Continuum Core Rulebook (The Trinity Continuum)
Trinity Continuum: Aeon Rulebook (The Trinity Continuum)
M20 Gods and Monsters (Mage: the Ascension 20th Anniversary Edition)
V20 Dark Ages Jumpstart (Vampire: the Masquerade 20th Anniversary Edition)
M20 Cookbook (Mage: the Ascension 20th Anniversary Edition)
M20 Book of the Fallen (Mage: the Ascension 20th Anniversary Edition)
VtM Beckett's Jyhad Diary (Stretch Goal Content)
GtS Geist 2e core
VtR Half-Damned (Vampire: the Requiem 2nd Edition)
Redlines
Scion: Origins (Scion 2nd Edition)
Scion: Hero (Scion 2nd Edition)
BtP Beast Player's Guide (Beast: the Primordial)

CtD C20 Anthology (Changeling: the Dreaming 20th Anniversary Edition)
Second Draft
The Realm (Exalted 3rd Edition)
Dragon-Blooded (Exalted 3rd Edition)
Cavaliers of Mars
Wraith: the Oblivion 20th Anniversary Edition
VtR A Thousand Years of Night (Vampire: the Requiem 2nd Edition)
BtP Building a Legend (Beast: the Primordial)
Development
W20 Changing Ways (Werewolf: the Apocalypse 20th Anniversary Edition)
Changeling: the Lost 2nd Edition, featuring the Huntsmen Chronicle (Changeling: the Lost 2nd Edition)
Signs of Sorcery (Mage: the Awakening Second Edition)
SL The Wise and the Wicked (5e – Scarred Lands 2nd Edition)
SL Ring of Spiragos (Pathfinder – Scarred Lands 2nd Edition)
Ring of Spiragos (5e – Scarred Lands 2nd Edition)
SL Dagger of Spiragos (Pathfinder – Scarred Lands 2nd Edition)
Dagger of Spiragos (5e– Scarred Lands 2nd Edition)
Arms of the Chosen (Exalted 3rd Edition)
EX3 Jumpstart (Exalted 3rd Edition)
CtL fiction anthology (Changeling: the Lost 2nd Edition)
Editing:
Pugmire Core Book
BtP Mortal Remains (Beast: the Primordial)
Post-Editing Development:
Changeling: the Dreaming 20th Anniversary Edition
Indexing:
ART DIRECTION FROM MIRTHFUL MIKE:
In Art Direction
Dark Eras Companion
Beckett's Jyhad Diary
V20 Lore of the Bloodlines
SL Wise and Wicked Update
Prince's Gambit 
C20 
M20 Book of Secrets
W20 Pentex Employee Indoctrination Handbook
V20 Dark Ages Companion
Pugmire
In Layout
Necropolis Rio
CofD Hurt Locker
Beast Condition Cards
Beast Conquering Heroes
Promethean 2nd
V20 DA The Cainite Conspiracies – Errata input and final processing.
Proofing
Secrets of the Covenants
Scarred Lands Players Guide 5E
Beast RMCs – awaiting further errata.
Mummy Novel
V20 DA Tome of Secrets – final layout proof
At Press
Ex 3 Screen – Finished at the Printer.
Ex 3 core book – From RichT: manufacturing continues. Still need two bound samples with covers, coming soon I'm told.
Kinfolk  – Ordering PoD proof.
W20 Shattered Dreams – Ordering PoD proof.
EX3 Charm Card PDFs – on sale Wednesday!
V20 Endless Ages – Ordering greyscale b&w PoD proof.
---
TODAY'S REASON TO DRINK: Because of the Hollow Weinies.