Release Roundup: August 2021
Mage: The Ascension, Realms of Pugmire, Sales, Scarred Lands, Scion, Trinity Continuum, Trinity Continuum: Aberrant, Trinity Continuum: Æon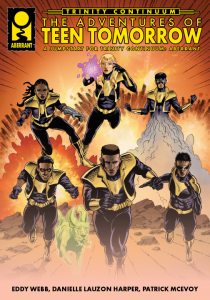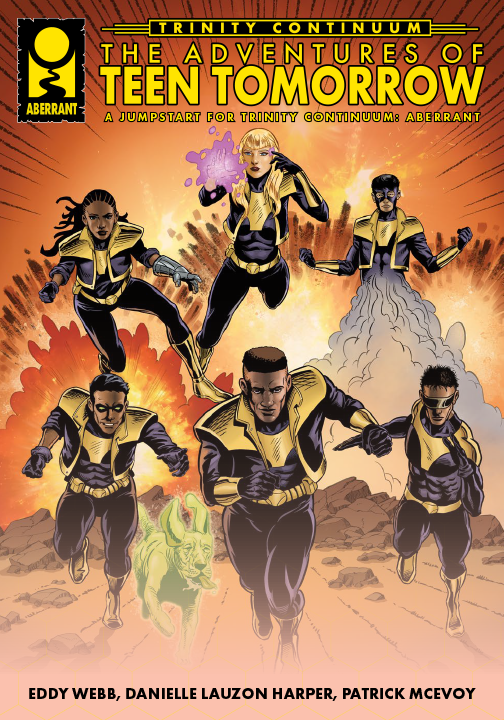 Another good month for the Trinity Continuum, although a huge month for Scion community content:
Trinity Continuum: Aberrant: The Adventures of Teen Tomorrow (print-on-demand)
Trinity Continuum: Æon: Under Alien Skies (print-on-demand)
Trinity Continuum: Æon: Storypath Tasty Bits: Pets (PDF)
Merch
Sales
There's mere hours left in DriveThruRPG's Cthulhu Mythos Sale! The Chronicles of Darkness core rulebook, God-Machine Chronicle Anthology, and Time is Come Round jumpstart are all discounted!
Crowdfunding Update
The Squeaks in the Deep Kickstarter funded to 100% in under four hours! We closed at $50,160, or 334% of our $15K goal!
We reached the following stretch goals:
Squeaks Guide Screen
Squeaks T-shirt
Rabbits setting supplement, with PC rules
Squeaks digital wallpaper
Squeaks VTT token pack
Squeaks VTT map pack
Additional Underground Settings
Underground VTT map pack
Squeaks Jumpstart with Ready-Made Characters
Full Squeaks VTT implementation
Keep an eye out for our next Kickstarter, The Apocalyptic Record for Werewolf: The Apocalypse 20th Anniversary Edition!
Did you miss one of our previous Kickstarters? The following Kickstarted products are still open for preorders via BackerKit:
Community Spotlight
The following community-created content for Scarred Lands has been added to the Slarecian Vault in the last month:

The following community-created content for Realms of Pugmire has been added to Canis Minor in the last month:
The following community-created content for Storypath has been added to the Storypath Nexus in the last month: