Release Roundup: November 2019
Changeling: The Dreaming, Exalted, Realms of Pugmire, Sales, Scarred Lands, Scion, Trinity Continuum: Aberrant, Werewolf: The Apocalypse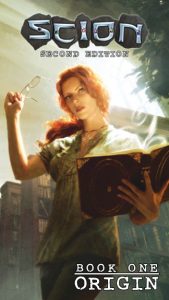 Zounds! What a bounty of releases for which to be thankful.
Merch
Sales
The Thanksgiving Weekend sale has only a few days remaining to get 33% off or more on over 500 Onyx Path products!
Scarred Lands products for Pathfinder (the Scarred Lands Players Guide and The Wise & The Wicked 2nd Edition) are upwards of 90% off from Indie Press Revolution! Both products are an incredible $5 each!
Kickstarter
The Kickstarter for Mummy: The Curse 2nd Edition launched almost a month ago, and hit its $25,000 funding goal in just 10 hours! We're currently at $54,303, or 217%, with five days to go. Thanks to our 1095 backers! So far we've hit the following stretch goals:
Mummy Storyteller Screen
Additional Content: New Utterances
Book of Lasting Death
Mummy 1e ST Screen added to digital add-on bundle
Our next planned Kickstarter is Cult of the Blood Gods for Vampire 5th Edition.
Did you miss one of our previous Kickstarters? The following Kickstarted products are still open for preorders via BackerKit:
Community Spotlight
The following community-created content for Scarred Lands has been added to the Slarecian Vault in the last week:

The following community-created content for Realms of Pugmire has been added to Canis Minor in the last month:
The following community-created content for Scion has been added to the Storypath Nexus in the last month: