Scenes From Mid-Winter [Monday Meeting Notes]
Here's our Onyx Path gang, minus yours truly as I took the pic, at Mader's, the enduring German cuisine restaurant in Milwaukee, where we had our Onyx Path Summit dinner after seven hours of Summitting. So if our heroes look a bit beat, well, seven hours of meeting after most of us flew in that morning, and then some imported beer, will start to tell.
Beat, but happy.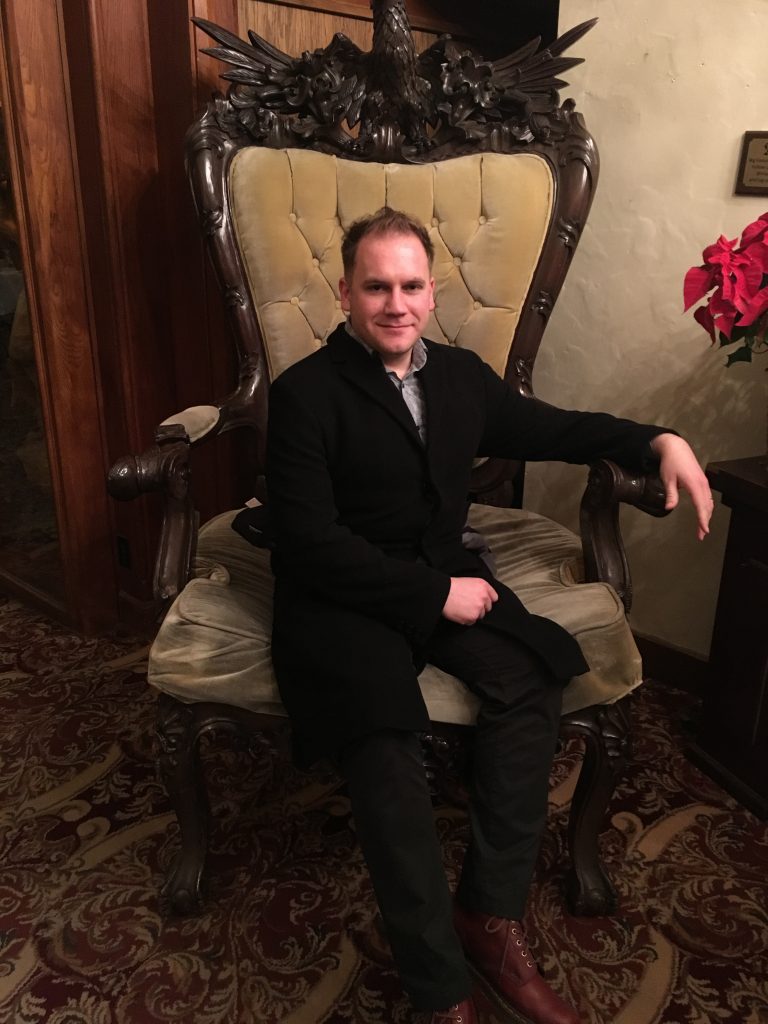 Even though, right now, we're all a bit beat and cranky and some of us are sick since we went from the Summit to the con to flying home. Our Monday Meeting was a bit disjointed accordingly, so I'm just going to give ya'll a run through of the highlights of the Summit and the MidWinter Convention that followed.
Wednesday was the Onyx Path Summit, and we started off with a person by person review of last year. Where did they see Onyx Path? Sometimes that was TTRPG industry-oriented, sometimes creatively, sometimes where we are in the eyes of our fan community.
My piece of that was to let our folks know, as best as we can tell before all the numbers are crunched for taxes in April, where the company stands financially. In general, I can share here that we are doing well, much better than last year, and we remain in the black every year since we started.
Which means we made a "profit" although our accountants might phrase it differently. Each year we decide where to use that profit, and we're really careful because we're not talking millions here. The year we had the booth backdrop and signs made, those were the expenses our profits covered.
This year, we're going to put it towards staff raises, crew bonuses, and raising our freelancer pay scales again.
Then, we were run through a team analysis exercise that Matthew pulled from his past experience as a corporate trainer. Like many of these sorts of things, we wound up divided into some amount of four types of employees.
Matthew's title for this was "Know Your Role!", obligatory wrestling reference, and it was a useful way to take a look at how we relate to each other and a nice break from the nitty-gritty of running Onyx.
But back we went anyway, and the rest of our day was determining where we are aiming in 2019. Internally, we intend to continue the refining of our processes, with the extra challenge of adapting to getting more books into retail stores via our friends at Studio2 and IPR.
Many of our projects that have been running very late took gigantic leaps forward in 2018, while we delivered early, sometimes months early, on our newer Kickstarter projects. We want and expect that to continue through 2019.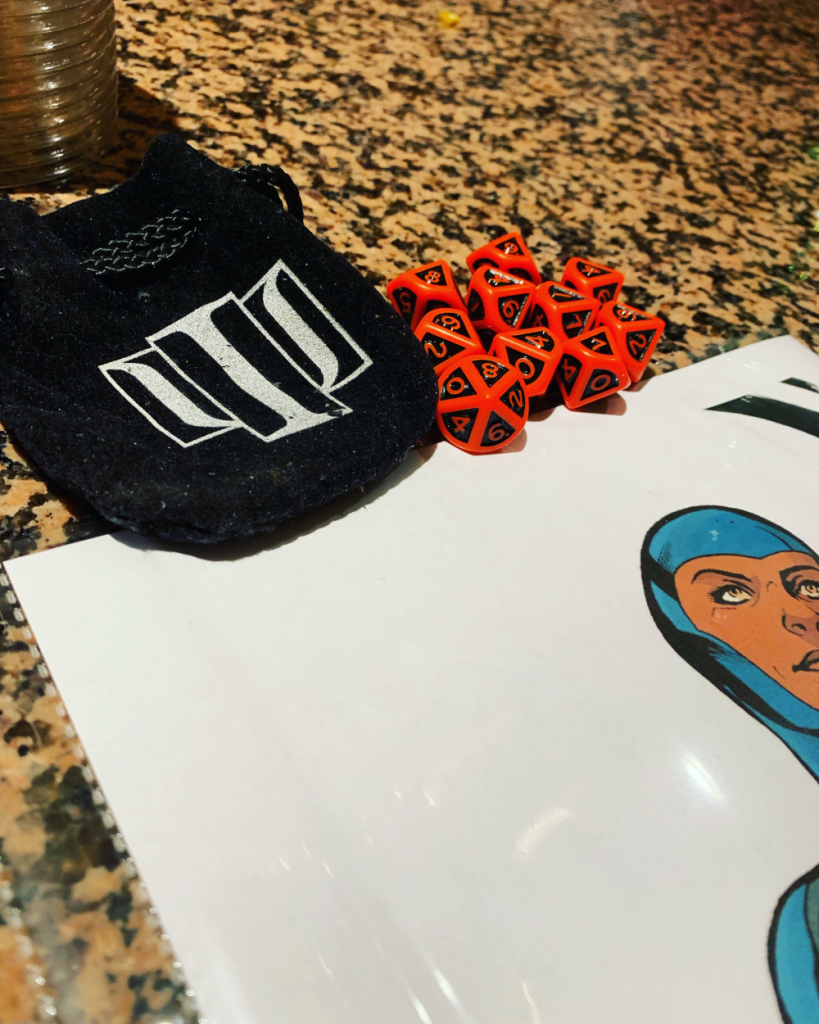 Externally, we are aiming towards Visibility. Again, something we already started with the Onyx Pathcast, getting projects into stores and other venues, and supporting the many Actual Play and other online media projects highlighting our stuff in 2018.
For 2019, we are looking for more ways to spread the word about our game lines, our worlds, and certainly we have started with a bang with Matthew's addition of The Gentleman Gamer to our social media. Expect to see much more as the year progresses.
Much in the way of both strategies and tactics were discussed, and many excellent ideas have been logged for use this year. But the amazing and gratifying thing was how while our ideas were really all over the place, their intent was consistently on the same target.
From a group with such a wide range of experience, this was a joy to hear.
Thursday, Dixie, Eddy, Matthew, and I, recorded the Onyx Pathcast for the next day. "Live" from MidWinter, as it were. You can find it here, on PodBean as always, or at your favorite podcast venue: https://onyxpathcast.podbean.com/e/episode-34-liveish-from-midwinter/
We wanted to chat about the con, of course, but also to use the venue to announce the projects we were going to announce at the Onyx Path Q&A Thursday afternoon. We wanted our community to know what we announced there, but a day later so that the info went out but the folks who took the time to sign up for the Q&A heard it first.
First, we have a project we have added a lot of blood to in our various notes to each other: V5 (blood) Cults of (blood for) the Blood Gods (of blood)!
V5 Cults of the Blood Gods.Yes, we follow up V5 Chicago By Night with a book detailing the Hecataincluding Clan Giovanni, the various religions that have sprung out of vampire culture like the Church of Caine, and much more!
Next, although some people may have already been aware, we still wanted to include announcing that Scion: Demigod is currently being written, as a lot of people assumed that it was coming and we want to be sure everybody knows it's on the project progress list now.
Scion: Demigod will not only provide more Pantheons and the expected continuing advancement of characters through the Demigod range of abilities, but it will also provide new rules that enhance and focus on the changes that are occurring to a character as a Demigod.
Since Scion: Demigod continues what we could call the core Scion game experience, we also announced two projects that expand on just what Scion can be.
I've been talking about Scion's potential in these blogs and elsewhere pretty much from the point that we announced we were doing a new edition, and what I've been describing as a solid core Scion game experience are the four core Scion books, Origin through God, and the supplements directly linked to them.
Then, there's the projects that add and expand the options and the range of what it is to play Scion. These are projects that investigate different ways to engage with the game.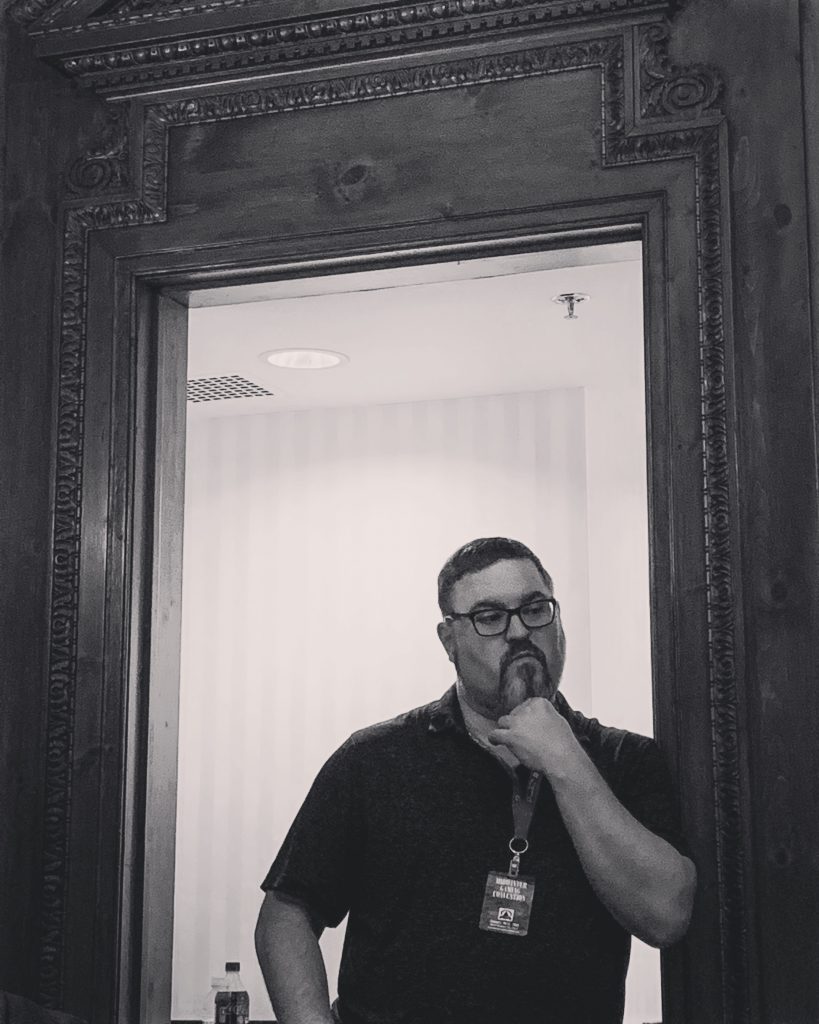 First, there's what we're currently calling Scion: Dragon, which adds another "faction" to the ongoing struggle between the Titans and the Gods. They represent the seemingly ever-present myths in so many cultures of serpents and snake people, wyrms and dragons, and the idea that all of these creatures and possibly even those who are counted in various Pantheons, have their own secret agendas.
Scion: Dragon is being developed by the talented and dangerous Danielle Lauzon.
Bear in mind with both of these new Scion books that we have not even started the actual writing of the text for them yet, so anything I share here is pretty darn general and may be tweaked completely before that writing is finished.
Second, we have what we're currently calling Scion: Masks of the Mythos, which takes the Eldritch beings of the Cthulhu Mythos and tackles how to deal with them, and the baggage they bring, as a Scion game.
Harlem Unbound creator Chris Spivey is our developer for Scion: Masks of the Mythos, and we're really looking forward to his take on such aspects as Mythos Cults and Lovecraft Country
We'll certainly be talking more about all of these projects as things continue to develop with them!
Thursday was also the day MidWinter was running an industry professionals track and Eddy had his Developers' Bootcamp to run, while the rest of us sat in on games, set up the booth, or had sit-downs with folk. I hear it went well, and that led to our Onyx Path Q&A later that afternoon.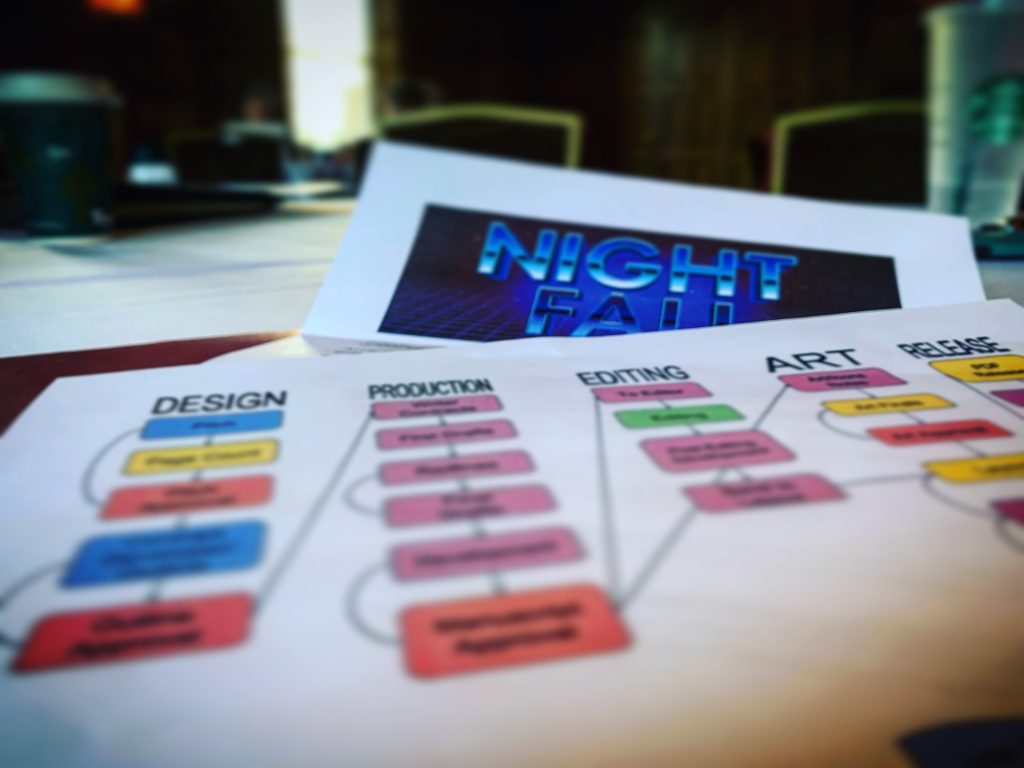 For years, we did this as a standard panel in a room full of chairs sort of thing, but lately we've adopted a smaller venue fitting maybe a dozen to twenty people and we have snacks and drinks in a wood paneled conference room.
Which we find lends itself to more open discussion and actual conversations. This year was no different, although we still have some rough edges to smooth down with such things as who talks when, the folks there certainly got a taste of the creative jabbering we can do when we're all together.
A LOT of questions were answered, I hope satisfactorily, and calling it a live-action AMA would not be too far off-base.
This pretty much takes us into the full con experience days, where we had a ton of gaming sessions thanks to the Wrecking Crew led by Scott Vigil, plus individual game demos run by our creators – from Pugmire and Mau, to They Came From Beneath the Sea!, V5 Chicago By Night, and a very special playtest demo for Trinity Continuum: Aberrant.
There was also the premiere of a playtest of a Scion LARP written and created by Dystopia Rising creator Michael Pucci that gave us lots of ideas for how to bring that Scion thing to live-action.
And so, as we Onyx Path folk left Milwaukee in stages through the weekend, we bid a fond farewell to another successful MidWinter convention, and a fantastic and energizing Onyx Path Summit. Seems like we all left ready to work on:
Many Worlds, One Path!
BLURBS!
---
KICKSTARTER: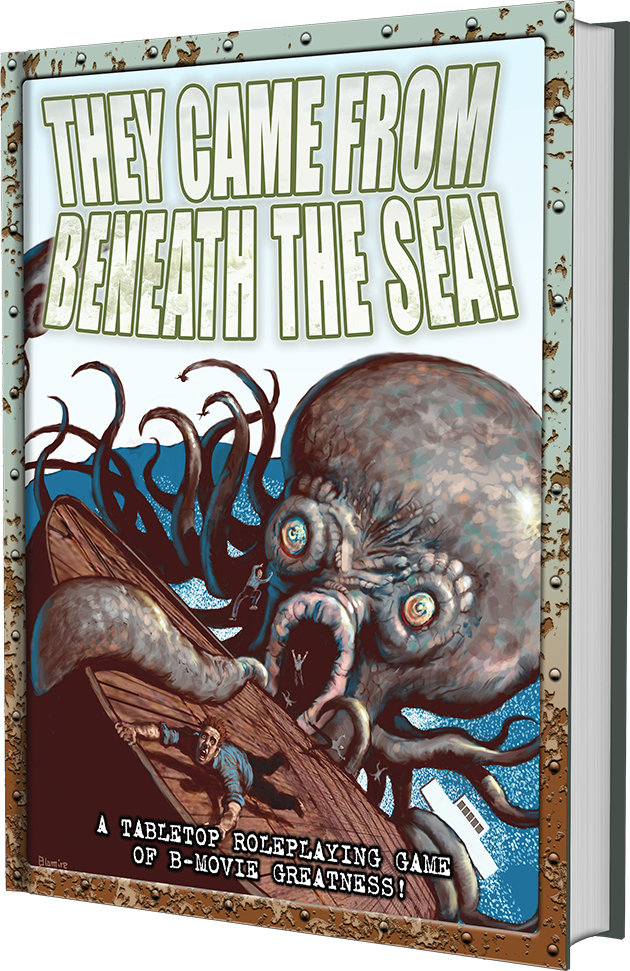 They Came From Beneath the Sea! (TCFBtS!) has a little more than a week to go and we've passed through the first couple of Stretch Goals including getting Larry Blamire to illustrate a horizontal scene usable on a screen, two entries for a book of additional soggy Threats, a T-Shirt, two added Adventure Scenarios, and we are rising up on the next goal!
TCFBtS! has some very different additions to the Storypath mechanics we'll be explaining during the KS that take an excellent 50's action and investigation genre game and turn it to 11! You can see the actual play here:
Check out the teaser:https://youtu.be/kxLydk4t76s
Hope to see you there back in the 50's, fighting watery menaces and cracking wise!

ONYX PATH MEDIA
This Friday's Onyx Pathcast is a breakdown of our terrific triad's experiences during the Mid Winter Convention. The panels, the demo games, etc.!
And Here's More Media About Our Worlds:
On our channel Matthew Dawkins is recapping his campaign of Scion that he's named "Tokyo Noir". It sounds like a lot of grisly fun and mixes the children of Bishamon, Kissh?ten, and Loki in a murder mystery. Matthew is involving viewers in deciding the direction of the game, so get in early with your suggestions! https://youtu.be/cKpHy3W4Z-E
YouTuber Stuart Armstrong has put together an interesting video on crossing over They Came from Beneath the Sea! with the World of Darkness! Check it out and give his channel a subscription: https://youtu.be/2wBFny9mSng
One of our forumites, Cinder, has started a written recap of their campaign of They Came from Beneath the Sea! It's in its early stages right now, but you can subscribe to the thread for updates: http://forum.theonyxpath.com/forum/main-category/cavaliers-of-mars-and-pugmire/1278691-explorers-of-the-fathoms-tcfbts-actual-play
The Story Told RPG Podcast interviewed Matthew Dawkins regarding They Came from Beneath the Sea! and his fun, informative interview can be found here for all interested listeners: http://thestorytold.libsyn.com/bonus-episode-4-they-came-from-beneath-the-sea-with-matthew-dawkins
The Twin Cities by Night Crew have a Scion 2nd Edition three part series that will be released this week.
The murder of a Scion of Ra halts the progress of the sun across the sky. In response a group of strangers are unknowingly brought together by their divine heritage to investigate the crime.
ELECTRONIC GAMING: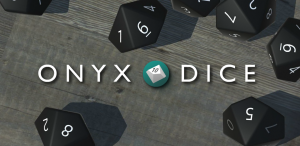 As we find ways to enable our community to more easily play our games, the Onyx Dice Rolling App is now live! Our dev team has been doing updates since we launched based on the excellent use-case comments by our community, and this thing is both rolling and rocking!
ON AMAZON AND BARNES & NOBLE:
You can now read our fiction from the comfort and convenience of your Kindle (from Amazon) and Nook (from Barnes & Noble).
If you enjoy these or any other of our books, please help us by writing reviews on the site of the sales venue you bought it from. Reviews really, really help us with getting folks interested in our amazing fiction!
Our selection includes these fiction books:
OUR SALES PARTNERS:
We're working with Studio2 to get Pugmire out into stores, as well as to individuals through their online store. You can pick up the traditionally printed main book, the Screen, and the official Pugmire dice through our friends there! https://studio2publishing.com/search?q=pugmire
And we've added Prince's Gambit to our Studio2 catalog: https://studio2publishing.com/products/prince-s-gambit-card-game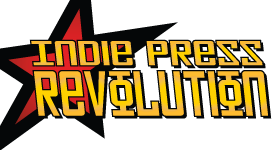 Looking for our Deluxe or Prestige Edition books? Try this link! http://www.indiepressrevolution.com/xcart/Onyx-Path-Publishing/
Here's the link to the press release we put out about how Onyx Path is now selling through Indie Press Revolution: http://theonyxpath.com/press-release-onyx-path-limited-editions-now-available-through-indie-press-revolution/
And you can now order Pugmire: the book, the screen, and the dice! http://www.indiepressrevolution.com/xcart/manufacturers.php?manufacturerid=296
DRIVETHRURPG.COM:
This week, we're offering PDF and PoD versions of the Changeling: The Lost 2nd Edition on DTRPG and the traditionally printed version will be opened up for ordering via stores!
CONVENTIONS
New convention notices coming soon!
---
And now, the new project status updates!
DEVELOPMENT STATUS FROM FAST EDDY WEBB (projects in bold have changed status since last week):

First Draft (The first phase of a project that is about the work being done by writers, not dev prep)
M20 The Technocracy Reloaded (Mage: the Ascension 20th Anniversary Edition)
M20 Victorian Mage (Mage: the Ascension 20th Anniversary Edition)
City of the Towered Tombs (Cavaliers of Mars)
Mummy: The Curse 2nd Edition core rulebook (Mummy: The Curse 2nd Edition)
Geist2e Fiction Anthology (Geist: The Sin-Eaters 2nd Edition)
Pirates of Pugmire (Realms of Pugmire)
Distant Worlds (Trinity Continuum: Aeon)
Dragon-Blooded Novella #1 (Exalted 3rd Edition)
Across the Eight Directions (Exalted 3rd Edition)
Exalted Essay Collection (Exalted)
Legendlore core book (Legendlore)
Creatures of the World Bestiary (Scion 2nd Edition)
Chicago Folio/Dossier (Vampire: The Masquerade 5th Edition)
Let The Streets Run Red (Vampire: The Masquerade 5th Edition)
Kith and Kin (Changeling: The Lost 2e)
Scion: Demigod (Scion 2nd Edition)
TC: Aeon Ready Made Characters (Trinity Continuum: Aeon)
Redlines
Scion Companion: Mysteries of the World (Scion 2nd Edition)
Memento Mori: the GtSE 2e Companion (Geist: The Sin-Eaters 2nd Edition)
C20 Novel: Cup of Dreams (Changeling: the Dreaming 20th Anniversary Edition)
Second Draft
Tales of Good Dogs – Pugmire Fiction Anthology (Pugmire)
Heirs to the Shogunate (Exalted 3rd Edition)
Scion Ready Made Characters (Scion 2nd Edition)
Witch-Queen of the Shadowed Citadel (Cavaliers of Mars)
Deviant: The Renegades (Deviant: The Renegades)
Development
Hunter: the Vigil 2e core (Hunter: the Vigil 2nd Edition)
CofD Contagion Chronicle (Chronicles of Darkness)
Lunars: Fangs at the Gate (Exalted 3rd Edition)
WoD Ghost Hunters (World of Darkness)
Oak, Ash, and Thorn: Changeling: The Lost 2nd Companion (Changeling: The Lost 2nd)
CofD Dark Eras 2 (Chronicles of Darkness)
Night Horrors: Nameless and Accursed (Mage: the Awakening Second Edition)
Manuscript Approval:
Wr20 Book of Oblivion (Wraith: The Oblivion 20th Anniversary Edition)
Trinity Continuum: Aberrant core (Trinity Continuum: Aberrant)
Scion Jumpstart (Scion 2nd Edition)
Editing:
Aeon Aexpansion (Trinity Continuum: Aeon)
Dystopia Rising: Evolution (Dystopia Rising: Evolution)
M20 Book of the Fallen (Mage: the Ascension 20th Anniversary Edition)
In Media Res (Trinity Continuum: Core)
Tales of Excellent Cats (Monarchies of Mau)
V5 Chicago By Night (Vampire: The Masquerade)
V5 Chicago By Night Screen (Vampire: The Masquerade)
Spilled Blood (Vampire: The Requiem 2nd Edition)
Post-Editing Development:
C20 Players' Guide (Changeling: the Dreaming 20th Anniversary Edition)
Signs of Sorcery (Mage: the Awakening Second Edition)
Night Horrors: Shunned by the Moon (Werewolf: The Forsaken 2nd Edition)
Adventures for Curious Cats (Monarchies of Mau)
Indexing:
Scion Origin (Scion Second Edition)
Scion Hero (Scion Second Edition)
ART DIRECTION FROM MIRTHFUL MIKE:
In Art Direction
Dystopia Rising: Evolution – Bunch of art out for approvals – some corrections being made.
The Realm – Contracted.
Ex3 Monthly Stuff –
Chicago By Night – Rolling on contracting next bits.
C20 Player's Guide – Getting more art coming in and going to WW for approval.
Aeon Aexpansion – Going over the notes.
They Came From Beneath the Sea! – KS rolling.
EX3 Lunars – Updated KS finals are in.
Signs of Sorcery – One more piece and then over to layout.
In Media Res – Contracted.
Hunter: The Vigil 2 – KS art in progress.
Shunned By the Moon – Got the notes, contacting artists.
Book of Oblivion – Contracting.
Marketing Stuff
In Layout
Proofing
Scion Hero – Indexing.
Scion Origin – Indexing.
M20: Gods and Monsters
Pugmire Roll of Good Dogs and Cats
Trinity Core – Errata closed.
Trinity Aeon – Errata closed.
Ex3 Dragon Blooded – inputting errata.
CtL2e Condition Cards – Sending to WW for approval.
Ex Novel 2 (Aaron Rosenberg)
At Press
Wraith 20th – Preparing to ship to fulfillment shipper.
Wraith 20 Screen – Preparing to ship to fulfillment shipper.
Scion Dice – At Studio2.
Scion Screen – At Studio2.
Changeling: The Lost 2e – PDF and PoD versions on sale at DTRPG, physical books able to be ordered in stores, on Wednesday.
CtL2 Jumpstart – PoD proof ordered.
Fetch Quest – Manufacturing finishing.
---
TODAY'S REASON TO CELEBRATE:
Post Onyx Path Summit: Forward Into 2019!