Sidereal Kick-STAR-ter STARS! [Monday Meeting Notes]
We think, and please jump right in and correct us, that the Sidereals KS became our quickest funding KS at 9 minutes to fund last Tuesday!
Which was phenomenal, even if fated by the stars, and everyone's continued interest and support has also been fantastic and a true testament to the devotion of the Exalted community!
Not even a full week in, and we're over 500% funded as I write this, with over 1640 backers. You could be one of them! 🙂
Coming back from the holiday, our Monday Meeting was all over the place as we followed up on a ton of projects and issues from taking time off. Like always happens!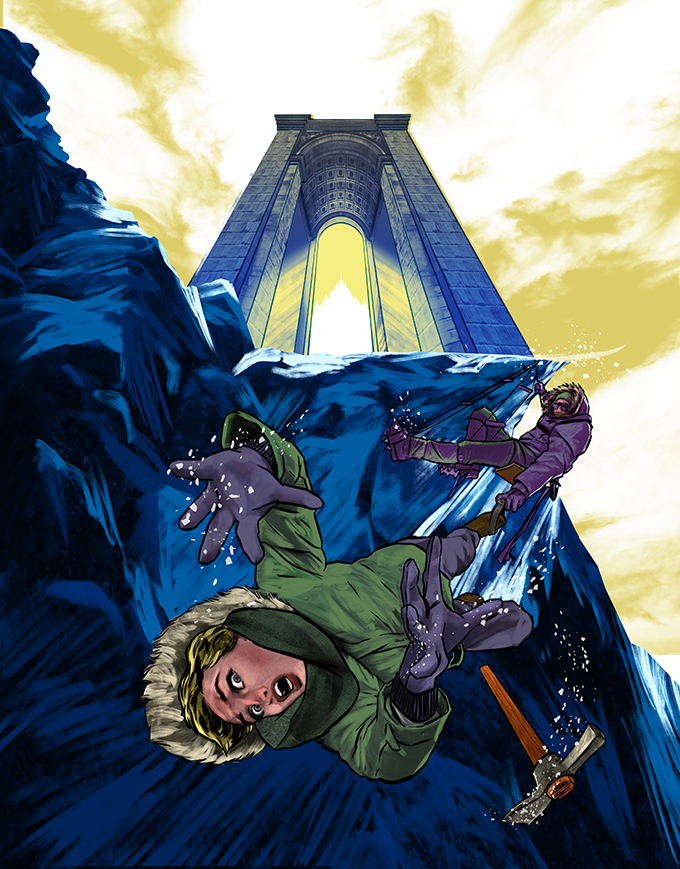 So, briefly:
We're a few days from the beginning of December, which tends to be a month where our crew take vacations, particularly near the end. Which is one of the reasons we scheduled the Sidereals KS to end Dec 22nd. So, we're jamming in a lot of meetings and efforts in the next couple of weeks – especially since we're also taking a long look at 2023 and getting some ducks in a row.
Which isn't that last-minute as it might sound, since we've been planning all year (and longer) for the amazing releases and initiatives that are coming in 2023!
10th Anniversary Celebration
As November ends, there are only a few more days to get those 90% off Legendlore PDFs, and 50% physical books. The Legendlore RPG is a superb version of an isekai world, as discussed in last Friday's latest Onyx Pathcast, with a fine-tuned system for transferring worlds that allows players to arrive as the sorts of characters they want to play, not just what they are allowed to play.
December brings us a focus on all of the vast potential of the Trinity Continuum, with new 10th Anniversary Celebration sales, Onyx Pathcast episodes, and Twitch games!
We've also got a few extra surprises and sales set up to end the year of celebration with a bang! (And as always, our Sales Partners also have their own holiday sales outside of ours!)
Conventioneering?
PAX Unplugged is happening this coming weekend, and while we chose to pass on conventions this year in terms of official presence, our sales partners at Studio2 do have a booth – #3655 – and we will have an area there specifically for Onyx Path books with our crew spending time there.
I'll personally stop by on Friday with LisaT, and so you'll be able to find me there, or maybe over at the Bodhanna Group's booth talking retro TV and Grouch Marx zingers with their fearless leader, Jack Berkenstock.
Illusion Horror Con is also this week! Matthew Dawkins will be attending the "Game-mastering horror RPGs: Strategies and unique considerations" panel on Friday and is running They Came from Camp Murder Lake! on Saturday!
If you want to play, sign up right here: http://theillusionhorrorcon.events
Big Forum News!
An example of an initiative we've been hammering away at for more than a year have been our efforts to improve our Onyx Path Forums. It has been ridiculously complex and far more difficult than anybody deserved, but we have arrived at the point where a plan to bring the Forum software up to date, which is the key to any other changes we need to make, can be started later in December.
We'd love for it to be done and for fixed Forums be a thing we can present everyone before the start of 2023, but a bunch of that is out of our hands. This was how it was explained to non-tech-minded me:
We're going to be moving the forums to a new server with an updated version of the software, which should hopefully clear up the long-standing issues we've had. Unfortunately this means locking down the forums during the changeover process to preserve the integrity of the database.
In a few weeks, we are going to shut down the Forums in order to do this, and we don't have an ETA on when they will be active again, as the folks with that software can't tell us that until they actually do it. Once they do what they do, we will either restore the Forums all set up with the most current software that lets us fix and add stuff that was previously impossible to change, or we'll restore the Forums to how they are now because the process didn't work.
A lot of our efforts this past year were making sure we didn't go down any paths that could trash everything already there, as we know that one of the reasons forum users like that format of online communication is the ease of looking up old posts.
We'll give everybody a week of warning, at least, once we know just when the shut-down will occur.
But then, after it works, we can finally get things like the entire Exalted forum working again! Which would be really good (to grossly understate the situation).
If we CAN get the Forums back up, and fixed, before 2023, that would be a great way to wrap up our year-long celebration of:
TEN YEARS, MANY WORLDS, ONE PATH!
---
BLURBS!
---
KICKSTARTER/CROWDFUNDING!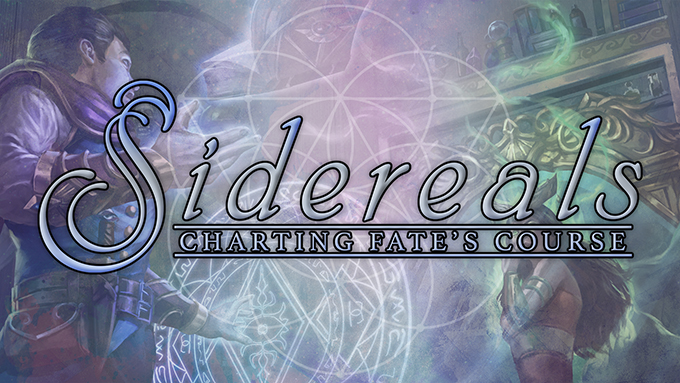 EXALTED: SIDEREALS!
FUNDED IN 9 MINUTES last TUESDAY November 22nd!
We're already past 500% funded, and with over 1630 backers and not even a full week in! It's fated in the stars – join us!
https://www.kickstarter.com/projects/200664283/sidereals-charting-fates-course-for-exalted-third-edition
---
Onyx Path Media!
This week:
The Pathcast trio get together to do a deep dive into Trinity Continuum: Aether!
The game is afoot!

As always, this Friday's Onyx Pathcast will be on Podbean or your favorite podcast venue! https://onyxpathcast.podbean.com/
---
Onyx Path Media now has its own blog on Tuesdays! We'll continue posting our highlight of the week here, but Tuesday will be the day to visit if you want to catch up on actual plays, interviews, deep dives, and other assorted Onyx Path media!
Please check out our attached media schedule for the videos on our Twitch channel this week! In particular, keep those eyes open for our Storypath Showcase, where we give an excellent profile of our various Storypath games and how to play them!
MEDIA HIGHLIGHT OF THE WEEK:
The Onyx Path YouTube channel has a fantastic Pugmire actual play going on, with four parts already live and uploaded. Go check it out! https://www.youtube.com/playlist?list=PLiNRTdSDh6-V2ITILiIHy689PgHdyJSQn
The Onyx Path News discusses recent and upcoming releases! You can find it on our YouTube channel (click the bell to be informed when we go live!) but if you missed the last episode, here it is: https://youtu.be/5298BqosMmc
---
Virtual Tabletop!
The Scion: Origin and Scion Hero Compendiums are now available on Roll20!

https://marketplace.roll20.net/browse/publisher/1716/onyx-path-publishing

Scion is just the start! They Came From Beneath the Sea! and other
Onyx Path RPGs are in development for Roll20 virtual tabletop!

The first of our official Scion sheets designed for Foundry VTT are
now available!

Direct Link: https://foundryvtt.co
Looking for more virtual tabletop resources? We have a selection of
Tokens, Encounters, and more available now at DriveThruRPG!

Get 'em here: https://bit.ly/3SnrNJ7

---
Our Sales Partners!
We're working with Studio2 to provide our traditionally printed books out into your local game stores. Game stores can order via their usual distributors, and can also contact Studio2 directly. And individuals can check out our projects via the links below!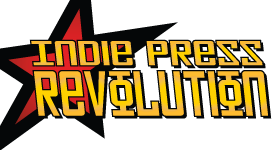 Looking for our Deluxe or Prestige Edition books, dice, and screens? Try this link! http://www.indiepressrevolution.com/xcart/Onyx-Path-Publishing/
The Legendlore Hardcover and Screen are 50% off on IPR for the rest of November: https://www.indiepressrevolution.com/xcart/Deals-and-Specials/
As always, you can find Onyx Path's titles in PDF and PoD versions at DriveThruRPG.com!
DTRPG Black Friday/Cyber Monday sale ends today (Monday). We'll have a lot of our PDF catalog on sale, with special deep discounts on select titles on Friday and Monday. We have featured titles on DriveThruRPG, DriveThruFiction, and Storytellers Vault.

The Teach Your Kids to Game Week Sale starts mid-month on DTRPG with Pugmire and some other titles on sale.
For only a couple more days, the Legendlore PDF and PDF screen are 90% off on DTRPG!
https://www.drivethrurpg.com/product/370797
https://www.drivethrurpg.com/product/377510
Amazon and Barnes & Noble!
You can now read our fiction from the comfort and convenience of your Kindle (from Amazon) and Nook (from Barnes & Noble).
Check out the Trinity Continuum: Aeon novellas Dawn and Meridian in the Kindle store!
---
On Sale This Week!
This month's Tasty Bit is the Queer Nova Alliance for Trinity Continuum: Aberrant available this Weds in PDF on DTRPG!
---
Conventions!
Because dates for physical conventions are subject to change due to the current COVID-19 outbreak, we don't yet have a list of upcoming physical conventions. Instead, keep an eye out here for more virtual conventions we're going to be involved with!
Illusion Horror Con! Matthew Dawkins will be attending the "Game-mastering horror RPGs: Strategies and unique considerations" panel on Friday and is running They Came from Camp Murder Lake! on Saturday!
If you want to play, sign up right here: http://theillusionhorrorcon.events
Game Night With Onyx Path Publishing at Start.Playing is the last FRIDAY of the month! Our special focus this coming month will be the Trinity Continuum game lines! (But any of our game lines are welcome!)
Please spread the word about GMing games as much as
possible. Details on how list a game are at the bottom of the page in
the FAQ:

https://startplaying.games/event/game-night-onyx-path
---
And now, the new project status updates!
Our full list of projects will be available monthly on our blog! Check out October's full list report here: http://theonyxpath.com/release-roundup-october-2022/
DEVELOPMENT STATUS FROM EDDY
Here are the projects that moved to the next stage of production:
Editing
Exalted – Pillars of Creation (was Exalted Essence Companion)
Danielle: This had a fast approval cycle and now it's off to editing!
Post-Editing Development
Scion – Demigod Companion
Matthew: I'm really fond of the manuscript for this book; there are so many fantastic options available to players and Storyguides in here. Plus, Demigod is my preferred power level for Scion!
Changeling the Lost – The Hedge
Matthew: This is going to be a big book with a hell of a lot of wyrdness within. I'm very happy with what the team came up with.
---
ART DIRECTION FROM MIKE CHANEY!
In Art Direction
Ex3 Sidereals KS – Live.
Ex3 Crucible of Legends – First bits of sketches coming in.
W20 Howls of the Apocalypse – Contracting.
TC Adventure Jumpstart – Adventure art work done, maps done, splats in this week… NPC portraits possibly in this week as well.
Contagion Chornicles Global Outbreaks – Artwork in. Hopefully the text is edited.

In Layout
Ex3 Lunars Novella
Squeaks in the Deep Jumpstart VTT Assets
Proofing
TC Adventure! – Working on symbology.
M20 Technocracy Novellas
Storypath Ultra Brochure – Still working and tweaking.
Indexing
At Press
Scion Dragon Screen – Printing started.
Scion Dragon – At KS fulfiller.
Scion Dragon Wallpaper – Going out to KS backers.
Scion Masks of the Mythos – At KS fulfiller.
Scion Masks of the Mythos Screen – Printing started.
Scion Masks of the Mythos Wallpaper
DMR VTT – Pack has been sent out to backers.
Legendlore VTT
Vinsen's Tomb VTT
Pugmire Core VTT
Squeaks in the Deep VTT – Getting them ready to go out to KS backers.
TCFBTG Monsters from the Crypt! – Backer errata closing Weds.
Squeaks in the Deep Jumpstart – PoD proofs ordered.
TC: Aberrant – Proteus Nova Compendium
CtL Hollow Courts Novella – Inputting errata.
TC: Queer Nova Alliance Tasty Bit – PDF on sale Weds on DTRPG!
---
Today's Reason to Celebrate!
Yesterday was the 4 year anniversary of the release of Monarchies of Mau – the Cat companion rules for Pugmire and those darn dogs! Hard to believe that it's been that long, and we've learned a lot more about all sorts of factions in Mau, and in the Realms of Pugmire as a whole, since then! Me – ooooow!