Soooo Unplugged. [Monday Meeting Notes]

PAX, PAx, Pax, pax, p…
Back from PAX Unplugged, and we had a pretty semi-verbal sort of meeting today, as most of us who went to the con were so tired we kept forgetting words. Matthew, who had attended Dragonmeet in the UK, thought he might have actually fallen asleep mid-sentence.
But we persevered, shared our impressions, and got caught up on the week to come.
The pic above is our PAX Unplugged booth at the end of Thursday, set-up day, and here are some beauty shots of how the books and stuff were arranged:
Sort of our "swashbuckling table" with Exalted (at left and clipped off this pic), Scarred Lands, and Cavaliers of Mars. To the right was our Realms of Pugmire table, with Pugmire and the premiere of Monarchies of Mau:
We chose to put these in front, and ordered the books for the booth accordingly, because of the reactions we had to these game lines at last year's PAX Unplugged.  Along the long back table were a selection of CofD and WoD books, and a lot of our extra Deluxe versions, to draw those fans into the booth:
Our overall convention strategy continues to focus more on engagement and demoing our games, and a lot less on making sales. And the strategy seemed to work really well! Yes, lots of books sold, with Mau leading the way, but even more importantly, we daily had ongoing fantastic conversations and, we hope, made a bunch of new fans along the way.
In the lower gaming level we had two demo tables, that we kept staffed from morning until midnight, sometimes with our developers including Neall Raemonn Price and Eddy Webb running games, and sometimes with other creators, or our friends from the Wrecking Crew. The tables were kept hopping!
I spent most of my time talking – sometimes with folks dropping in at the booth, but mostly with writers with ideas for games. Some of these were brand new, and others were projects we could see possibly fitting into existing game lines. All of them had one thing in common, they were all smart, well-thought-out pitches that related well to where Onyx Path is going in the future.
There were also far more interviews than we've seen in the past, what with the boom in podcasts, and we'll have links to those as they are broadcast. Many podcasters who are also doing actual play broadcasts as well stated that they would broadcast playing one or more of our games, too.
Several folks talked about doing actual plays of Pugmire or Mau with their kids, which we loved hearing!
So, all in all, it was a very good convention for us. I got to introduce more people to genuine Philly Cheesesteaks, and it was an excellent end to our convention year.
Meanwhile, Matthew let us know that Dragonmeet also went very well, with much talk of Chicago By Night.
Which certainly sounds like a segue to some bullet-pointed notes from the meeting!
Chicago By Night's Kickstarter wrapped up really well, and we'll be both creating the book as well as getting two other projects out based on successful Stretch Goals. Woot! It was especially gratifying that so many backers read through the text as we kept revealing it and gave us such positive feedback.
We want to stress, to anyone not following the KS, that the text revealed was the text before editing, but AFTER White Wolf's approval. We may tweak it as we always do with the editing clean-up pass, but that's all the changes we expect to have happen.
This Friday's Onyx Pathcast is an interview with noted developer and Onyx Path friend Rose Bailey. Since folks kept telling us at PAX that Cavaliers of Mars is brilliant (like we didn't know), her discussion of how it came to be is quite timely! I also here that she and Eddy discuss their time working on the cancelled World of Darkness MMO, which should be…interesting.
Other folks besides the Pathcast have been doing interviews, and The Story Told interviews Neall Raemonn Price, Scion Lead Developer, and Meghan Fitzgerald, developing some Scion too, all about Scion 2nd Edition and their work on the line and plans for the future, here: http://thestorytold.libsyn.com/episode-15-scion-interview-with-meghan-fitzgerald-and-neall-price
Just a note to point out that we have two Community Content sites live on DTRPG, Canis Minor for Pugmire, and the Slarecian Vault for Scarred Lands, with more to come, and White Wolf now has Community Content sites for WoD, Exalted, and CofD. If you are itching to create supplements, adventures, or what is allowed by each site, this is a fanastic time to jump in and share your great ideas with the world. And get paid a decent chunk of change, too.
So that is pretty much all my weary, travel and booth break-down and talk-addled, brain can remember to share with you. Before I crash, just a further note to mention how awesome it was to answer so many questions from so many fans of ALL of our game worlds.
New folks laughing at the familiar dog and cat types on the Realms of Pugmire books, long-time fans of the Trinity Continuum excited that we are bringing it back, WoD fans who missed the Kickstarters now able to get hold of the last of our Deluxes, Exalted and CofD followers wanting to know what was next for their favorite lines, folks discovering that they are being represented in all of our projects and especially Cavaliers of Mars, and the most asked question I heard: "What the hell is They Came From Beneath the Sea!?"
It's very good to have:
Many Worlds, One Path!
BLURBS!
KICKSTARTER:
ELECTRONIC GAMING: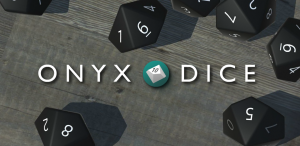 As we find ways to enable our community to more easily play our games, the Onyx Dice Rolling App is now live! Our dev team has been doing updates since we launched based on the excellent use-case comments by our community, and this thing is both rolling and rocking!
Here are the links for the Apple and Android versions:
http://theappstore.site/app/1296692067/onyx-dice
https://play.google.com/store/apps/details?id=com.onyxpathpublishing.onyxdice&hl=en
Three different screenshots, above.
And our latest, the dice for Werewolf: The Forsaken 2e:
ON AMAZON AND BARNES & NOBLE:
You can now read our fiction from the comfort and convenience of your Kindle (from Amazon) and Nook (from Barnes & Noble).
If you enjoy these or any other of our books, please help us by writing reviews on the site of the sales venue you bought it from. Reviews really, really help us with getting folks interested in our amazing fiction!
Our selection includes these fiction books:
OUR SALES PARTNERS:
We're working with Studio2 to get Pugmire out into stores, as well as to individuals through their online store. You can pick up the traditionally printed main book, the Screen, and the official Pugmire dice through our friends there!
https://studio2publishing.com/search?q=pugmire
And we've added Prince's Gambit to our Studio2 catalog: https://studio2publishing.com/products/prince-s-gambit-card-game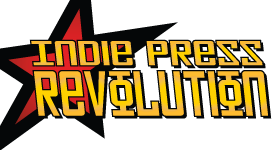 Looking for our Deluxe or Prestige Edition books? Try this link! http://www.indiepressrevolution.com/xcart/Onyx-Path-Publishing/
Here's the link to the press release we put out about how Onyx Path is now selling through Indie Press Revolution: http://theonyxpath.com/press-release-onyx-path-limited-editions-now-available-through-indie-press-revolution/
And you can now order Pugmire: the book, the screen, and the dice! http://www.indiepressrevolution.com/xcart/manufacturers.php?manufacturerid=296
DRIVETHRURPG.COM: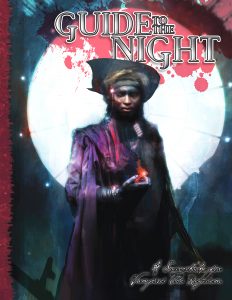 This Wednesday, Guide to the Night for Vampire: The Requiem 2nd Edition mysteriously appears on sale on DriveThruRPG in both PDF and physical book PoD versions!
This book includes:
An introduction to Vampire: The Requiem that aids new players and old alike.
A look at how to run Vampire in different settings and genres as well as several optional setting options.
A look at how to design games around specific clans or covenants, and how to play to their unique strengths and weaknesses.
A detailed look at creating and using coteries in a Vampire game.
Information for creating and running chronicles based on the options presented throughout the book, as well as guidance on how to design a chronicle from start to finish.
An all-new social conflict resolution system called Lingua Bellum along with new mechanics to support optional settings and genres presented throughout the book.
CONVENTIONS!
Start getting ready for our appearance at MidWinter this January in Milwaukee! So many demos, playtests, secret playtests, and Onyx Path Q&As you could plotz!
---
And now, the new project status updates!
DEVELOPMENT STATUS FROM FAST EDDY WEBB (projects in bold have changed status since last week):

First Draft (The first phase of a project that is about the work being done by writers, not dev prep)
C20 Novel (Jackie Cassada) (Changeling: the Dreaming 20th Anniversary Edition)

M20 The Technocracy Reloaded (Mage: the Ascension 20th Anniversary Edition)
M20 Victorian Mage (Mage: the Ascension 20th Anniversary Edition)
City of the Towered Tombs (Cavaliers of Mars)
Mummy: The Curse 2nd Edition core rulebook (Mummy: The Curse 2nd Edition)
Scion Jumpstart (Scion 2nd Edition)
Geist2e Fiction Anthology (Geist: The Sin-Eaters 2nd Edition)
Pirates of Pugmire (Realms of Pugmire)
Distant Worlds (Trinity Continuum: Aeon)
Dragon-Blooded Novella #1 (Exalted 3rd Edition)
Across the Eight Directions (Exalted 3rd Edition)
Exalted Essay Collection (Exalted)
Redlines
Deviant: The Renegades (Deviant: The Renegades)
Witch-Queen of the Shadowed Citadel (Cavaliers of Mars)
Scion Companion: Mysteries of the World (Scion 2nd Edition)
Scion Ready Made Characters (Scion 2nd Edition)
Memento Mori: the GtSE 2e Companion (Geist: The Sin-Eaters 2nd Edition)
Second Draft
Tales of Good Dogs – Pugmire Fiction Anthology (Pugmire)
Night Horrors: Nameless and Accursed (Mage: the Awakening Second Edition)
Heirs to the Shogunate (Exalted 3rd Edition)
Development
Hunter: the Vigil 2e core (Hunter: the Vigil 2nd Edition)

CofD Contagion Chronicle

(Chronicles of Darkness)
Night Horrors: Shunned by the Moon (Werewolf: The Forsaken 2nd Edition)
Lunars: Fangs at the Gate (Exalted 3rd Edition)
WoD Ghost Hunters (World of Darkness)
Oak, Ash, and Thorn: Changeling: The Lost 2nd Companion (Changeling: The Lost 2nd)

CofD Dark Eras 2

(Chronicles of Darkness)
Manuscript Approval:
Wr20 Book of Oblivion (Wraith: The Oblivion

20th Anniversary Edition

)
Trinity Continuum: Aberrant core (Trinity Continuum: Aberrant)
Editing:
Signs of Sorcery (Mage: the Awakening Second Edition)
Aeon Aexpansion (Trinity Continuum: Aeon)
C20 Players' Guide (

Changeling: the Dreaming 20th Anniversary Edition

)
Dystopia Rising: Evolution (Dystopia Rising: Evolution)
M20 Book of the Fallen (Mage: the Ascension 20th Anniversary Edition)
Adventures for Curious Cats (Monarchies of Mau)
In Media Res (Trinity Continuum: Core)
Tales of Excellent Cats (Monarchies of Mau)
V5 Chicago By Night (Vampire: The Masquerade)
Spilled Blood (Vampire: The Requiem 2nd Edition)
Post-Editing Development:
Ex Novel 2 (Aaron Rosenberg) (Exalted 3rd Edition)
Indexing:
ART DIRECTION FROM MIRTHFUL MIKE:
In Art Direction
Dystopia Rising: Evolution – Finals starting in.

Geist 2e

The Realm 
Ex3 Monthly Stuff
Chicago By Night
C20 Player's Guide – Sketches and more sketches.

Aeon Aexpansion
They Came From Beneath the Sea! – Working on KS assets.
EX3 Lunars – Sketches coming in, some finals already.
Signs of Sorcery
In Media Res
Marketing Stuff
In Layout
Trinity Core – Prepping Backer PDF.
Trinity Aeon – In line for prepping Backer PDF.
Ex3 Dragon Blooded – Inputting proofing changes.
Proofing
Scion Hero – Page XXs and then Indexing.

Scion Origin – Page XXs and then Indexing.
CtL2 Jumpstart – Going to WW for approval.
M20: Gods and Monsters

Pugmire Roll of Good Dogs and Cats
At Press
Wraith 20th – Waiting for new cover proof. Everything else good to go though.
Wraith 20 Screen – Printing.
Scion Dice – At Studio2.
Lost 2e Screen – Printing.
Scion Screen – Printing.
Changeling: The Lost 2e – Soon shipping from printer to shipper. PoD proof ordered.
Fetch Quest – Proof sent back to manufacturer, printing starting.
Exalted 3rd Novel – Prepping for release.

VtR Guide to the Night – On sale Wednesday in PDF and PoD versions!.
PtC Tormented – Inputting errata.
---
TODAY'S REASON TO CELEBRATE: 
Today in 1992, a test engineer for Sema Group uses a personal computer to send the world's first text message via the Vodafone network to the phone of a colleague. Earlier that year, I move down to Atlanta to join White Wolf full-time, and we release Werewolf: The Apocalypse first edition and Vampire: The Masquerade 2nd Edition. In 1993 we start using inter-office email. Some things have changed a tad since then!