Stretch Those Goals! One & Two, and One &… [Monday Meeting Notes]
Since the Scion 2e Kickstarter has been going so well, and has rocketing through its Stretch Goals like there's no tomorrow, I thought it might be worth examining how we are looking at the Stretch Goals for this particular Kickstarter.
What are Stretch Goals? In a Kickstarter campaign, once the funding goal has been met, it has become a standard thing for the project creators to offer additional goals that offer rewards based on passing further pledge amount totals. So the KS was funded at $50,000, and then if more than $65,000 is pledged, the project creators promise to send all backers a pony.
Well, you laugh, but some crowd-funding campaigns have promised some pretty crazy things as Stretch Goal rewards. This is mostly because of inexperience and the sort of feedback loop creators get into with very successful KSs where they want to keep everybody engaged and having fun and talking about their KS to get even more people involved and pledging.
I went through that with a few of our early big, big KSs, but began to codify what I was willing to offer as Stretch Goal rewards based on what was actually possible for us to handle logistically, what we could accomplish based on the funding for it derived from the Stretch Goal amount, and what we could say we would do as a company when the reward might be something outside our ability to guarantee successfully delivering.
It's the Stretch Goal funding amount that often throws people off. You see, if I have a Stretch Goal that takes us from $50,000 to $60,000 as the goal, we don't get $10,000 of free money to play with, we get closer to $1,000. That's partly because that amount is cut by KS and other fees, but also because our Kickstarters are for physical books and the majority of the pledges that make up the $10K we're talking about are for physical things. Which require manufacturing and shipping and those costs are part of every Reward Tier amount and add-on and must be subtracted from out of the $10K as well.
So if the creator has expensive Stretch Goal rewards, with costs to create that aren't covered by the amount of the Stretch Goal, they could have a very successful KS that actually loses them money. Which for Onyx Path would be bad because we can't just write that off and we'd have to take the money from a different project or projects' budgets.
For a core book, game line roll-out like the Scion 2e KS, I am willing to dance closer to that edge in order to create new projects for the line via the Stretch Goals. Fiction anthologies are a perennial favorite, specifically because they are, as a product line, unlikely to bring in big bucks until we get them into places like Amazon. But we can devote some of the "extra" cash from pledges to creating fiction stories via Stretch Goals and we get our costs covered. The fiction anthologies are then more like marketing; more like a way to spread the word about the line to folks who might not be able to play the RPG.
The other good thing about Fiction Anthologies is that we can break them up into smaller Stretch Goals in terms of the amount necessary to meet the next goal by concentrating on a couple of stories at a time or even one, rather than the whole book. Smaller goal amounts means we will achieve the Stretch Goals more quickly and that tends to keep people's interest up. Particularly through the inevitable middle slow period almost every Kickstarter goes through.
For Scion 2e, we're both doing that and also creating a Scion 2e Companion book section by section. Both for the rationale I mention above, and because putting extra sections into a separate book, rather than using the KS to add sections to the rulebooks themselves (like we have done before, and which was the whole point of the KS for Chronicles of Darkness: Dark Eras) so that the core rulebooks aren't waiting for new material in order to be finished.
We also don't want any of the Scion 2e main rulebooks to come in above 300 pages if we can help it, as big ol' compendiums are awesome for long-time fans but can be brutal for newcomers to absorb.
And we think Scion 2e has the potential to appeal to a much wider audience than got the chance to enjoy Scion 1e back in the day.
One way we hope to reach that audience is through using the Stretch Goals to enable us to work on or fund different projects from the KS. Some will be relatable to the tabletop RPG directly, like the Scion 2e Companion, or Ready Made Characters, or the Jumpstart. And some will be opened up by Stretch Goals specifically as venues we wouldn't ordinarily have the bandwidth or cash to get involved in, much like the Fiction Anthology I mention above.
Our latest announced Stretch Goal so far is a case-in-point: a Scion 2e Interactive Audio Drama to be created with our friends at Earplay. If you participated in our Pugmire KS, or attended the Grand Masquerade in NOLA this year, then you've heard of these guys already, but for everybody else, Earplay is a company pioneering what are basically audio "choose your own adventure" stories.

When I first heard of them, the idea sounded interesting but I had some difficulty anticipating huge success with the venue. I saw it as a potentially more engaging take on audio dramas. I was looking at it from through that lens, a story/drama lens, rather than remembering that all of the Earplay crew also have computer game backgrounds, including our old buddy Eddy Webb. I saw "choose your own adventure" as marketing speak to gamers rather than seeing it as the solo gaming platform those old "If you open the chest, turn to page 42" books actually were.
That's why I think Earplay's interactive audio will work so well for our tabletop RPG audience. High quality audio dramas with voice acting and sound effects and music wrapped around a solo Scion 2e gaming experience means you get a very different focused way to keep having game fun in the Scion 2e setting even when your gaming group can't get together. And that is an added value that complements our tabletop RPG books really nicely.
Finally, we always go into this knowing, and make a point of mentioning several times during any given KS, that not all Stretch Goal rewards are for all backers.
For us, that's not a realistic goal anyway, as we don't think we can create a KS where every single reward is exactly what everybody wants, so we're not going to try and hit it. Rather, we try and set out the Stretch Goals in a way that a variety of different rewards come up in ways that should provide something for everybody.
We try to intersperse Companion sections with Anthology stories with new projects. Book projects with audio or app projects. Physical rewards with rewards that have us devoting time and effort working with another company, or opening up the chance to have translations or community created projects, or whatever. There's a really wide range of possibilities and for us, every Kickstarter campaign is different.
Just like us.
BLURBS!
KICKSTARTER!
The KS campaign for Scion 2nd Edition currently has 2438 backers and $199, 716 in pledges. We are thrilled with the response and are already using Stretch Goals to create a Scion 2e Companion, filled with additional pantheons, expanded or alternative rules, and other goodies, as well as a Scion 2e Fiction Anthology, and even more as noted above.
ON SALE!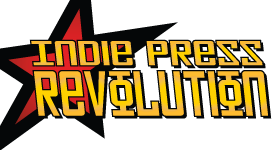 Looking for our Deluxe or Prestige Edition books? Here's the link to the press release we put out about how Onyx Path is now selling through Indie Press Revolution: http://theonyxpath.com/press-release-onyx-path-limited-editions-now-available-through-indie-press-revolution/
With a howl, W20 Kinfolk: A Breed Apart's Advance PDF arrives for sale on DTRPG on Wednesday! Awooooo!
NOW the long awaited opportunity to own Mage: the Awakening 2nd Edition as a physical book is at last at hand! http://www.drivethrurpg.com/product/181754/Mage-the-Awakening-2nd-Edition
You are a mage, one of the Wise. You see, know, and explore what others can't imagine, from the depths of the human soul to the hidden corners of reality. Armed with your spells, driven by an addiction to Mysteries, you delve into the secrets of the world. Knowledge has a price, and the dangers are many.
This book contains:
The complete guide to playing a mage in the Chronicles of Darkness.
Reimagined Paths, Orders, and powers to create your Awakened characters and their allies, including an updated version of the most comprehensive free-form magic system in gaming.
Five example settings across the world, from Los Angeles to Salamanca, each with a central Mystery.
A brand-new look at all the strange places of the Fallen World, from the Lower Depths to the Emanation Realms, and what mages might find within.
Now available from DriveThruRPG in PDF: Mage: The Awakening Condition and Numina Cards.
Part of the new Mage: The Awakening 2nd Edition rules, Conditions add an additional layer of consequence and reward to certain actions in the Chronicles of Darkness.
Various things within the course of a game can cause Conditions. These include exceptional successes, supernatural abilities, and really any situation where the Storyteller thinks they can be used to heighten the drama of a game.
Also available in this deck are brand new Numina cards featuring these rules from the Mage: The Awakening 2nd Edition rulebook for ease of reference at the table.
On sale NOW from DTRPG: the Promethean Dark Eras chapter A Handful of Dust in PDF and PoD versions! http://www.drivethrurpg.com/product/178800/Dark-Eras-A-Handful-of-Dust-Promethean-the-Created
The Great Depression and the black blizzards of the 1930s turned the American Midwest into a wasteland. For the better part of a decade, thousands of people experienced deprivation and alienation right alongside the Created. They also clung to the faint promise of hope, that the rains would come and restore the land.
This is a single chapter from the larger work, Chronicles of Darkness: Dark Eras.
A Festival of Blades, the swashbuckling new Jumpstart advance PDF for Rose Bailey's Cavaliers of Mars available on DTRPG! http://www.drivethrurpg.com/product/191678/A-Festival-of-Blades-A-Cavaliers-of-Mars-Jumpstart
Live, fight, and love on Mars, a world of red death and strange mystery, a world of savagery and romance.
Includes: 
A complete adventure set in one of dying Mars' greatest remaining cities.
The innovative DEIMOS rules, for high-flying, swashbuckling adventure.
Four pre-generated player characters, ready to get into the heart of the action.
Behold the Miracles of the Solar Exalted! Originally a backer reward for the EX3 Kickstarter, but now so much more, with additional Charms written by the developers just for this book! For sale now at DTRPG in PDF and PoD versions! http://www.drivethrurpg.com/product/184596/Miracles-of-the-Solar-Exalted
This book contains over 80 new Solar Charms embodying a range of concepts and stories dreamed up by players of Exalted and meticulously crafted and balanced for inclusion at any and all tables.
Fire an arrow and let it become a waiting judgment upon the wicked. Unleash a sword stroke that can overwhelm the blade of Heaven itself. Train your loyal beast companion into an unstoppable colossus. Effortlessly seed the battlefield with inspiring words alongside arrows and blades. Empower your spirit familiar with the light of your anima. Tame a hurricane with your music. These miracles and more may be found within.
CONVENTIONS!
We're honored to once again be a sponsor for the Save VS Fear convention again this year. This is a convention run by the Bodhana Group http://www.thebodhanagroup.org/ and the proceeds go towards their efforts in using tabletop RPGs as therapeutic tools for their clients and youth in the mid Pennsylvania area. Stop by if you can, I'm planning on being there at least one of the days and there are many Onyx Path gaming sessions planned including Pugmire.
Onyx Path will be at Mid Winter Con 2017 in January in the lovely city of Milwaukee. Come brave the cold wastes to game and cavort with us!
---
And now, the new project status updates!
DEVELOPMENT STATUS FROM ROLLICKING ROSE (projects in bold have changed status since last week):
First Draft (The first phase of a project that is about the work being done by writers, not dev prep)
Exalted 3rd Novel by Matt Forbeck (Exalted 3rd Edition)
CtL fiction anthology (Changeling: the Lost 2nd Edition)
BtP Building a Legend (Beast: the Primordial)
Trinity Continuum Core Rulebook (The Trinity Continuum)
Trinity Continuum: Aeon Rulebook (The Trinity Continuum)
M20 Gods and Monsters (Mage: the Ascension 20th Anniversary Edition)
BtP Player's Guide
V20 Dark Ages Jumpstart (Vampire: the Masquerade 20th Anniversary Edition)
M20 Cookbook (Mage: the Ascension 20th Anniversary Edition)
M20 Book of the Fallen (Mage: the Ascension 20th Anniversary Edition)
VtM Beckett's Jyhad Diary (Stretch Goal Content)
GtS Geist 2e core
VtR Half-Damned (Vampire: the Requiem 2nd Edition)

CtD C20 Anthology (Changeling: the Dreaming 20th Anniversary Edition)
Redlines
EX3 Jumpstart (Exalted 3rd Edition)
Scion: Origins (Scion 2nd Edition)
Scion: Hero (Scion 2nd Edition)
Second Draft
Arms of the Chosen (Exalted 3rd Edition)
The Realm (Exalted 3rd Edition)
Dragon-Blooded (Exalted 3rd Edition)
Cavaliers of Mars
Wraith: the Oblivion 20th Anniversary Edition
VtR A Thousand Years of Night (Vampire: the Requiem 2nd Edition)
Development
W20 Changing Ways (Werewolf: the Apocalypse 20th Anniversary Edition)
Changeling: the Lost 2nd Edition, featuring the Huntsmen Chronicle (Changeling: the Lost 2nd Edition)
Signs of Sorcery (Mage: the Awakening Second Edition)
SL The Wise and the Wicked (5e – Scarred Lands 2nd Edition)
BtP Mortal Remains (Beast: the Primordial)
SL Ring of Spiragos (Pathfinder – Scarred Lands 2nd Edition)
Ring of Spiragos (5e – Scarred Lands 2nd Edition)
SL Dagger of Spiragos (Pathfinder – Scarred Lands 2nd Edition)
Dagger of Spiragos (5e– Scarred Lands 2nd Edition)
Editing:
Post-Editing Development:
V20 Dark Ages Anthology (Vampire: the Masquerade 20th Anniversary Edition)
Changeling: the Dreaming 20th Anniversary Edition
Indexing:
Promethean: The Created 2nd Edition core book (Promethean: the Created 2nd Edition)
ART DIRECTION FROM MIRTHFUL MIKE:
In Art Direction
Dark Eras Companion
Beckett's Jyhad Diary
Mummy Novel
V20 Lore of the Bloodlines
SL Wise and Wicked Update
Prince's Gambit 
Beast Conquering Heroes
C20 
M20 Book of Secrets
W20 Pentex Employee Indoctrination Handbook
V20 Dark Ages Companion
Pugmire
In Layout
Necropolis Rio
Scarred Lands Players Guide 5E
CofD Hurt Locker
V20 DA Tome of Secrets
Beast Condition Cards
Proofing
V20 Endless Ages
Secrets of the Covenants
EX3 Charm Card PDFs – implementing errata.
At Press
Dark Eras – Wrapping up printing, need to let backers know we need final addresses.
Ex 3 Screen – Finished at the Printer.
Ex 3 core book – From RichT: manufacturing continues. Map is almost done being printed.
Dark Eras Screen – Finished at the Printer.
Mage the Awakening 2nd – PDF/PoD on sale!
Beast RMCs – awaiting further errata.
CofD Tilt Cards – Waiting for card proofs
Kinfolk  – Advance PDF on sale Wednesday!
W20 Shattered Dreams – Out to backers and we're waiting for errata.
---
TODAY'S REASON TO DRINK: Summer is over and Autumn is truly here. Halloween is coming. Gotta drink to get the ubiquitous pumpkin spice taste out of our mouths!