The Shadow Over Chicago (by Night)[Monday Meeting Notes]
Actually, it's our shadow over Chicago, and not whatever that is in the art above, as we continue to work with White Wolf to insure that V5 Chicago By Night's text is accurate to their vision and as complete as we can make it prior to launching its Kickstarter. We want that text finished so that we can roll right into preparing the book for the Backer PDF and to create the traditional printer and DTRPG PoD files so that physical copies will exist as quickly as possible.
So, better waiting for the KS to go live than waiting for the book to ship to backers! Several of our latest Kickstarters that have been created using this dictum have shipped early: Cavaliers of Mars shipped a year before its estimated date, and Monarchies of Mau will ship next month four months earlier than estimated.
All of which means that we hope that the V5 Chicago By Night Kickstarter can start on Tuesday October 30th, but we'll have to see. We WILL broadcast it all over our social media once we can absolutely say so for sure!
Already, I can tell you that the book contains nearly 100,000 words of characters, some classics, some newly created, spanning a broad array of clans, genders, races, and sexualities. We've gone to a lot of effort to ensure every character is connected to at least one other through plot, rumor, or personal connection, in order to make this city sourcebook the biggest source of interconnected plots and secrets we've ever presented.
And then, there's also the mystery of what the Lasombra are up to in Chicago.
Speaking of working on a V5 book, and of White Wolf, reminds that this week on the Onyx Pathcast, the mysterious master of Kindred politics and online streaming, WW's Jason Carl, materializes into the studio for an interview! Expect all kinds of V5 and other vampiric goodness, because Jason is an Elder (at least).
(Also, there's no studio so I'm sure he'll just call in, but I don't want to ruin the Gothic atmosphere.)
Last week's Pathcast was one of our Special Episodes and features Eddy reporting in on the Save Against Fear convention that he and I went to, and I talked about in last week's blog, and his recording of our game designer Q&A, so you can hear the Pure Genius! of our answers to the audience's insightful questions.
Pure Genius!, and it's right here:
Special Episode 4: https://onyxpathcast.podbean.com/
And yes, if you listen to the audio from the panel it really sounds like the mic is on a moving train, but as Eddy says leading up to it, we didn't know the table was moving every time one of us leaned onto it. Not so much the Pure Genius!, there, but I do think the conversation and Q&A is worth the weird and annoying extra sounds.
Another new way to get a dose of fun from ones of our game lines is the streaming craze that sweeping the nation, and we have a new Scarred Lands game being presented by Travis Legge (you can check out his work in the Community Content areas for Scarred Lands and D&D 5e) on Twitch:
https://www.facebook.com/MythsandMatchmakers/
And we have the last episode of our Pugmire: Homeward Bound adventure on the Saving Throw Show wrapping up LIVE on Tuesday the 23rd (tomorrow night) at 6pm PST/9pm EST, running on Twitch at https://www.twitch.tv/savingthrowshow
And if you want to catch up on the first episode, it's now available on YouTube! https://www.youtube.com/watch?v=OjOaW8ix5nQ
We're thrilled to say that our simultaneous release of Cavaliers of Mars physical book via our friends at Studio2 and IPR, and PDF/PoD releases on DTRPG, has been going great! So much so that we're putting two support projects, the Cavaliers Screen and the Talent and Path Cards up for sale this week! So when you want to start playing this gorgeous book you've received, you can jump right in in proper swashbuckler fashion!
Also at IPR, HALFOWEEN is more than half over, but there's still time to save 50% off World of Darkness and Chronicles of Darkness prestige and deluxe editions and storyteller screens until 10/31 midnight, while supplies last. indiepressrevolution.com/xcart/Deals-an…
Finally, just a word about our Onyx Path Forums.
We love them, we love the community that has built up over the years – many of our forumites came over from the old WW forums – and we love that in recent years we been able to make sure they are places where, despite an occasional outbreak of trying to win the internet and getting intense about it, folks can come and actually talk about all of our games.
So this isn't meant as a rebuke to every single person who posts on our forums. I say that ahead of time, with the lead-in paragraph above, so you know that what I'm talking about isn't pointing a big finger right at you personally, even if you may have done what I'm about to talk about.
I'm not yelling at you personally.
Promise.
We have our general threads, and then, over the years, we've found it really helpful to have two other types. The first is the "Ask the Devs" type of threads, of which we have two going right now, I think: for Exalted and for Scion. Then there are the "Errata Threads" we do for almost all of our projects where we ask anyone in our community who got either the Backer PDF or the Advance PDF, depending on the project, to help us out and post any slip-ups.
It's really important that when posting to either of these two kinds of threads that folks remember the purpose of that thread. One is questions for the Devs, the other is to bring errata to our attention for that project. Neither type of thread is there for discussions – that's what all the rest of the forums are for, and we encourage anyone who wants to discuss something further to please start a new thread in order to do that.
Along the same lines, please don't answer the questions posed in the Ask the Devs threads, those are posed so the devs can answer them, and in the Errata threads, please don't try and explain or clarify someone's posted errata – even if you know it is not actually errata. Our devs will figure that out, and the nature of collating one of these threads into a useful form in a timely manner means that anything not errata gets caught like sand in the gears.
Thanks for your consideration in following these guidelines, because they really help us sort through and publish all these:
Many Worlds, One Path!
BLURBS!
KICKSTARTER:
ELECTRONIC GAMING: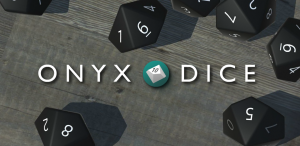 As we find ways to enable our community to more easily play our games, the Onyx Dice Rolling App is now live! Our dev team has been doing updates since we launched based on the excellent use-case comments by our community, and this thing is both rolling and rocking!
Here are the links for the Apple and Android versions:
http://theappstore.site/app/1296692067/onyx-dice
https://play.google.com/store/apps/details?id=com.onyxpathpublishing.onyxdice&hl=en
Three different screenshots, above.
And our latest, the dice for Werewolf: The Forsaken 2e:
ON AMAZON AND BARNES & NOBLE:
You can now read our fiction from the comfort and convenience of your Kindle (from Amazon) and Nook (from Barnes & Noble).
If you enjoy these or any other of our books, please help us by writing reviews on the site of the sales venue you bought it from. Reviews really, really help us with getting folks interested in our amazing fiction!
Our selection includes these fiction books:
OUR SALES PARTNERS:
We're working with Studio2 to get Pugmire out into stores, as well as to individuals through their online store. You can pick up the traditionally printed main book, the Screen, and the official Pugmire dice through our friends there!
https://studio2publishing.com/search?q=pugmire
And we've added Prince's Gambit to our Studio2 catalog: https://studio2publishing.com/products/prince-s-gambit-card-game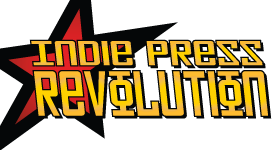 Looking for our Deluxe or Prestige Edition books? Try this link! http://www.indiepressrevolution.com/xcart/Onyx-Path-Publishing/
Here's the link to the press release we put out about how Onyx Path is now selling through Indie Press Revolution: http://theonyxpath.com/press-release-onyx-path-limited-editions-now-available-through-indie-press-revolution/
And you can now order Pugmire: the book, the screen, and the dice! http://www.indiepressrevolution.com/xcart/manufacturers.php?manufacturerid=296
DRIVETHRURPG.COM:
First there was Cavalier of Mars last week – and now this Wednesday we are releasing both the Cavaliers of Mars Screen, and the Cavaliers of Mars Talent and Path Cards on DTRPG!
Ha ha haa! Welcome to our red planet…and en garde! Cavaliers of Mars swashes its PDFs and buckles its PoDs at DTRPG this Wednesday!
Return now to dying Mars in its last age of glory. A world of flashing swords and choking sands, of winking courtesans and lantern-lit canal cities. Mars, where romance and heartbreak are two sides of the same obsidian chit.
Cavaliers of Mars includes:
• A vibrant setting with cultures, careers, characters, and dozens of locations, all organized to get you right into the world of Mars!
• An all-new system combining your character's motivations, history, and beliefs with strategic swashbuckling action!
• Astrology, crafting, psychic powers, and much more!
CONVENTIONS!
Matt, Monica, Bill, Crystal, and other Onyx Path writers and
developers will be at GameHoleCon in Madison, WI November 8th – 11th
running demos of Pugmire, Scarred Lands, and more!
https://www.gameholecon.com/
Rich, Lisa, Matt, Eddy, Dixie, Danielle, and other Onyx Path writers
and developers will be at PAX Unplugged in Philly, November 30th –
December 2nd running demos of Scion, Monarchies of Mau, Exalted, and
more!
http://unplugged.paxsite.com/
---
And now, the new project status updates!
DEVELOPMENT STATUS FROM FAST EDDY WEBB (projects in bold have changed status since last week):

First Draft (The first phase of a project that is about the work being done by writers, not dev prep)
C20 Novel (Jackie Cassada) (Changeling: the Dreaming 20th Anniversary Edition)

M20 The Technocracy Reloaded (Mage: the Ascension 20th Anniversary Edition)
M20 Victorian Mage (Mage: the Ascension 20th Anniversary Edition)
Tales of Excellent Cats (Monarchies of Mau)
City of the Towered Tombs (Cavaliers of Mars)
Mummy: The Curse 2nd Edition core rulebook (Mummy: The Curse 2nd Edition)
Scion Ready Made Characters (Scion 2nd Edition)
Scion Jumpstart (Scion 2nd Edition)
Geist2e Fiction Anthology (Geist: The Sin-Eaters 2nd Edition)
Memento Mori: the GtSE 2e Companion (Geist: The Sin-Eaters 2nd Edition)
Pirates of Pugmire (Realms of Pugmire)
Distant Worlds (Trinity Continuum: Aeon)
Redlines
Deviant: The Renegades (Deviant: The Renegades)
Night Horrors: Nameless and Accursed (Mage: the Awakening Second Edition)
Witch-Queen of the Shadowed Citadel (Cavaliers of Mars)
Heirs to the Shogunate (Exalted 3rd Edition)
Scion Companion: Mysteries of the World (Scion 2nd Edition)
Second Draft
Tales of Good Dogs – Pugmire Fiction Anthology (Pugmire)
Development
Hunter: the Vigil 2e core (Hunter: the Vigil 2nd Edition)

CofD Contagion Chronicle

(Chronicles of Darkness)
Night Horrors: Shunned by the Moon (Werewolf: The Forsaken 2nd Edition)
Adventures for Curious Cats (Monarchies of Mau)
Lunars: Fangs at the Gate (Exalted 3rd Edition)
Spilled Blood (Vampire: The Requiem 2nd Edition)
In Media Res (Trinity Continuum: Core)
WoD Ghost Hunters (World of Darkness)
Wr20 Book of Oblivion (Wraith: The Oblivion

20th Anniversary Edition

)
Trinity Continuum: Aberrant core (Trinity Continuum: Aberrant)
Oak, Ash, and Thorn: Changeling: The Lost 2nd Companion (Changeling: The Lost 2nd)

CofD Dark Eras 2

(Chronicles of Darkness)
Manuscript Approval:
V5 Chicago By Night (Vampire: The Masquerade)
Editing:
Signs of Sorcery (Mage: the Awakening Second Edition)
Aeon Aexpansion (Trinity Continuum: Aeon)
C20 Players' Guide (

Changeling: the Dreaming 20th Anniversary Edition

)
Dystopia Rising: Evolution (Dystopia Rising: Evolution)
M20 Book of the Fallen (Mage: the Ascension 20th Anniversary Edition)
Post-Editing Development:
Ex Novel 2 (Aaron Rosenberg) (Exalted 3rd Edition)
They Came From Beneath the Sea! Rulebook (TCFBtS!)
Dog and Cat Ready Made Characters (Monarchies of Mau) (With Eddy)
Indexing:
ART DIRECTION FROM MIRTHFUL MIKE:
In Art Direction
Dystopia Rising: Evolution
Geist 2e

The Realm
Trinity Continuum (Aeon and Core) – Aeon sketches coming in. Recontracted stuff contracted. Hopefully for the last time.
Ex3 Monthly Stuff
Chicago By Night – All the art we have approved is ready for KS.
Pugmire Roll of Good Dogs and Cats – Art contracted.
C20 Player's Guide – Got stuff divided up and ready to roll out to artists Monday morning.

Aeon Aexpansion
They Came From Beneath the Sea! – KS art all in.
Lost 2e Jumpstart – Art contracted.
EX3 Lunars – Getting KS art.
Signs of Sorcery – Awaiting updated art notes.
Marketing Stuff
In Layout
Trinity Core – Working on symbols this week (swearsies).

Trinity Aeon – Inputting 2nd proof notes.
Exalted 3rd Novel
M20: Gods and Monsters – For Josh.
Proofing
Scion Hero – Backer PDF is out, errata coming in.
PTC: Night Horrors: The Tormented – At WW for approval.

Scion Origin – Corrections are in.
VtR: Guide to the Night – WW approved today.
Fetch Quest – Package design done, waiting for OK from printer.
Ex3 Dragon Blooded
CtL2 Jumpstart
At Press
Monarchies of Mau and Screen – At Studio2. Dice and buttons getting ready to ship to Studio2.
Wraith 20th – Printing the Deluxe interior, proofing cover this week(?).
Wraith 20 Screen – Printing.
Scion Dice – At Studio2.
Cav Talent cards and Screen – On sale this Wednesday!
Lost 2e Screen – Prepping files.
Scion Screen – Prepping files.
Changeling: The Lost 2e – Prepping files for printer.
---
TODAY'S REASON TO CELEBRATE: I'd be beaten and forced to live in the closet by my younger daughter if I did not mention that today is Jeff Goldblum's birthday. (She is a huge fan.) Saved our world using movie hacking, wore a huge fur coat in the old west, and explained all about chaos theory and how nature will out when the dinosaurs came. He was geeky and uncool, and geeky and cool, and now, I guess he's just cool. I hope my own geek trail might follow his path…but I doubt it…