V5 Cults-day Is Tuesday! [Monday Meeting Notes]
Wooo! The Kickstarter for V5 Cults of the Blood Gods is going live tomorrow (or today depending when you read this), Tuesday, December 17th at 2pm Eastern US time! We're doing this Kickstarter in order to create a traditionally printed book that we'll print and deliver to backers and overprint more books in order to get Cults into stores!
Here are some of the highlights of the book, provided to me by developer Matthew Dawkins:
• An in-character breakdown of the rise of esoteric beliefs among the ranks of the undead and how faith drives many of the major aspects of vampire culture.
• A host of religions — from historic theocracies and globe-spanning conspiracies to fringe cults and mortal beliefs arising in the modern nights — introduced for incorporation into your character backgrounds or as supporting casts and antagonist groups in your chronicles.
• The history, structure, and ambitions of the Hecata, the vampire group known as the Clan of Death, as well as a chapter dedicated to playing a vampire among the Necromancers, and the rituals for their Discipline: Oblivion.
• Guidance on how to use ecclesiastical horror and construct cults in Vampire, making them a vivid backdrop for your own stories, including new coterie styles focused on cult play.
• Faith-based story hooks and a full story centered on the activities of the Hecata, involving walking corpses, ghosts, ready-made characters, and the secrets of the most twisted family in the World of Darkness.
• New Loresheets, Discipline powers, and Predator types for inclusion in your chronicles, encouraging player characters to engage fully with the material presented in this book.
Visually, as folks will see when the KS page goes live, it'll be a gorgeous book featuring much of the same qualities and artists as V5 Chicago By Night.
Just fair warning: we continue to look for methods to cut shipping costs outside the US, yet the shipping for V5 Cults of the Blood Gods has shipping costs in line with our more recent KSs this whole year, rather than the shipping costs we were working with when we KS'd V5 Chicago By Night.
As I've mentioned before, we know the costs are high, but they are the costs quoted to us from our shippers here in the US, and passed on to backers. I continue to think it better to give our non-US backers a choice as to whether to back and pay the shipping costs and be part of the KS (including getting Stretch Goals, and all), rather than Onyx just not shipping outside the US as many TTRPG companies have decided to do with their KSs.
Basically, shipping costs are high, and they suck. We will keep searching for avenues that could cut those costs – never fear!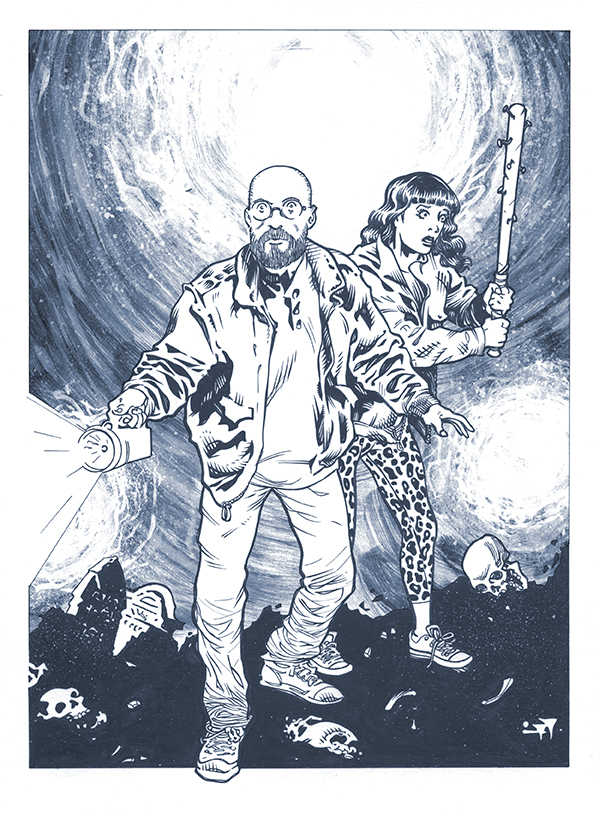 Here are some brief nuggets of things we want you to know about this week, besides the V5 Cult of the Blood Gods Kickstarter:
Not only are we running the V5 Cults of the Blood God Kickstarter starting on Tuesday, but Modiphius is opening up the Pre-Order for Fall of London! https://www.modiphius.net/
If you haven't seen the promos on our social media, Onyx Path is part of DTRPG's Teach Your Kids To Game sale! You can get the Pugmire and Monarchies of Mau core book PDFs half-off! https://www.drivethrurpg.com/rpg_teachkids.php
When I was at PAX Unplugged I sat down for an interview about art directing for TTRPGs in general, how I got started art directing for White Wolf, how art directing has changed since then, and specifically how I went about devising the look and feel and artistic style of Mage: The Ascension first edition and how the look evolved from edition to edition.
As is typical for me with interviews, I absolutely have no idea how it went. Like, did I talk too much, did I answer their questions at all interestingly, did I reveal too much? But I got a lot of really nice comments from folks about the Werewolf one, so hopefully this one sounds good to y'all. Thanks, Terry!http://magethepodcast.com/index.php/2019/12/14/mage-noir-with-matt-webb-and-the-art-of-mage-with-rich-thomas/
Finally, we spent a lot of time setting up what everybody will be doing for the next couple of weeks, as today's Monday Meeting was our last one for the year! From here until after New Years, we're trying to give folks enough space to handle the holidays, while we still have projects rolling at full speed!
In fact, it's not uncommon for freelancers – which is what the vast majority of our creators are – to use holidays to really dive into their freelance projects. Certainly, I always did that when I was freelance illustrating. Having a deadline is a great reason for ducking out on a long family event! (Not that I do that any more!)
But, never fear, true believers!
I'll still be assembling the next two weeks' Monday Meeting Notes with updates and Kickstarter news, and with some short year-end focused content! We just aren't having the Monday Meetings those weeks.
And, of course, we hope all of you have happy holidays and plenty of time for playing in our:
Many Worlds, One Path!
---
BLURBS!
---
Kickstarter!
V5 Cults of the Blood Gods goes live at 2pm Eastern US time on Tuesday December 17th!
---
Onyx Path Media!
This Friday's Onyx Pathcast Is our Holiday Special 1: Podbean Live Test Episode! Check it out direct on Podbean, or your favorite podcast venue! https://onyxpathcast.podbean.com/
Just because it's the holiday season doesn't mean we're stopping with our gaming streams! This week we've got Vampire: The Masquerade, Trinity Continuum, Scarred Lands, Hunter: The Vigil, Changeling: The Dreaming, and Mage: The Awakening, and we'll undoubtedly be dropping a surprise stream or two into the mix as well!
Subscribe to twitch.tv/theonyxpath to keep up with our streams as and when they happen!
As ever, we've got a lot of YouTube content coming up too. This week, expect to see an interview regarding Pugmire and Dystopia Rising: Evolution, actual plays of Changeling: The Lost and Aberrant, and a behind-the-screen special for Scion!
Subscribe to youtube.com/user/theonyxpath to catch up on all our content!
Matthew Dawkins – The Gentleman Gamer – continues with his Gentleman's Guide to Scion over on his channel, and will be doing a few V5 Cults of the Blood Gods videos too!
Subscribe to him on youtube.com/user/clackclickbang right here!
Mage: The Podcast recently had occultist S Rune Emerson walk through the history of Tarot and the symbology of the Mage the Ascension Tarot: http://magethepodcast.com/index.php/…-rune-emerson/
A group of podcasters and Storyteller Vault writers are looking for input on what kind of publications and podcasts WoD and CoD fans would like to see in 2020. If you complete their survey, you can be entered into a drawing for a $200 DriveThruRPG gift card. The survey is available here: bit.ly/wodcodsurvey2019
Here's Occultists Anonymous returning with two new episodes
Episode 64: Small Details
As the cabal waits to hear back about a meeting with the Union, Atratus begins to research vampires, Wyrd develops her labyrinth, and Songbird makes a phone call. https://youtu.be/UoyrYH_PM3A
Episode 65: Ignorant Fools
The cabal take the lead in meeting with the Union on behalf of the Phantasm Society, and perhaps many other supernatural beings trying to lay low. https://youtu.be/8sTnubeBl44
Red Moon Roleplaying recently concluded their Mummy: The Curse actual play and are currently running a Changeling: The Lost chronicle!
You can subscribe to their YouTube channel here https://www.youtube.com/channel/UC1wvSKstApo9vYYq1wEDtmQ
Drop Matthew a message via the contact button on matthewdawkins.com if you have actual plays, reviews, or game overviews you want us to profile on the blog!
Please check any of these out and let us know if you find or produce any actual plays of our games!
---
Electronic Gaming!
As we find ways to enable our community to more easily play our games, the Onyx Dice Rolling App is live! Our dev team has been doing updates since we launched based on the excellent use-case comments by our community, and this thing is awesome! (Seriously, you need to roll 100 dice for Exalted? This app has you covered.)
---
On Amazon and Barnes & Noble!
You can now read our fiction from the comfort and convenience of your Kindle (from Amazon) and Nook (from Barnes & Noble).
If you enjoy these or any other of our books, please help us by writing reviews on the site of the sales venue from which you bought it. Reviews really, really help us get folks interested in our amazing fiction!
Our selection includes these latest fiction books:
---
Our Sales Partners!
We're working with Studio2 to get Pugmire and Monarchies of Mau out into stores, as well as to individuals through their online store. You can pick up the traditionally printed main book, the screen, and the official Pugmire dice through our friends there! https://studio2publishing.com/search?q=pugmire
We've added Prince's Gambit to our Studio2 catalog: https://studio2publishing.com/products/prince-s-gambit-card-game
Now, we've added Changeling: The Lost 2nd Edition products to Studio2's store! See them here: https://studio2publishing.com/collections/all-products/changeling-the-lost
Scarred Lands (Pathfinder) books are also on sale at Studio2, and they have the 5e version, supplements, and dice as well!:
https://studio2publishing.com/collections/scarred-lands
Scion 2e books and other products are available now at Studio2: https://studio2publishing.com/blogs/new-releases/scion-second-edition-book-one-origin-now-available-at-your-local-retailer-or-online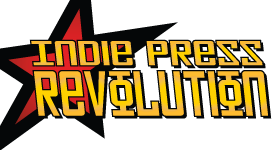 Looking for our Deluxe or Prestige Edition books? Try this link! http://www.indiepressrevolution.com/xcart/Onyx-Path-Publishing/
And you can order Pugmire, Monarchies of Mau, Cavaliers of Mars, and Changeling: The Lost 2e at the same link! And NOW Scion Origin and Scion Hero are available to order!
As always, you can find Onyx Path's titles at DriveThruRPG.com!
---
On Sale This Week!
This Wednesday, we are proud to announce the PDF and physical book PoD versions of the Aeon Aexpansion for Trinity Continuum: Aeon, a collection of additional material that came out of the Kickstarter, including:
Information about new noetic biotech, hardtech cyberware, military weapons, and other technologies of the early 22nd century.
Rules for creating and playing psiad and superior characters within the Trinity Continuum.
Rules for playing psions in the modern day setting of the Trinity Continuum Core Rulebook.
And more…
Plus we're also releasing the Trinity Continuum Aeon Screen in PDF – all on DriveThruRPG
---
Conventions!

2020: Midwinter: January 9th – 12th, in Milwaukee, WI. Check out David Fuller's Athens, Ohio Scion actual play tie-in adventure (soon to be coming to the Storypath Nexus community content site) that will be running at Midwinter. The event url is below:
https://tabletop.events/conventions/midwinter-gaming-convention-2020/schedule/402
---
And now, the new project status updates!
DEVELOPMENT STATUS FROM EDDY WEBB (projects in bold have changed status since last week):
First Draft (The first phase of a project that is about the work being done by writers, not dev prep)
Exalted Essay Collection (Exalted)
N!ternational Wrestling Entertainment (Trinity Continuum: Aberrant)
Contagion Chronicle Ready-Made Characters (Chronicles of Darkness)
Trinity Continuum: Adventure! core (Trinity Continuum: Adventure!)
Duke Rollo fiction (Trinity Continuum: Aberrant)
TC: Aberrant Jumpstart (Trinity Continuum: Aberrant)
Redlines
Kith and Kin (Changeling: The Lost 2e)
Dragon-Blooded Novella #2 (Exalted 3rd Edition)
Many-Faced Strangers – Lunars Companion (Exalted 3rd Edition)
Second Draft
Player's Guide to the Contagion Chronicle (Chronicles of Darkness)
M20 Victorian Mage (Mage: the Ascension 20th Anniversary Edition)
Exigents (Exalted 3rd Edition)
Crucible of Legends (Exalted 3rd Edition)
Development
Heirs to the Shogunate (Exalted 3rd Edition)
TC: Aberrant Reference Screen (Trinity Continuum: Aberrant)
Trinity Continuum Jumpstart (Trinity Continuum Core)
Monsters of the Deep (They Came From Beneath the Sea!)
One Foot in the Grave Jumpstart (Geist: The Sin-Eaters 2e)
Scion: Demigod (Scion 2nd Edition)
Tales of Aquatic Terror (They Came From Beneath the Sea!)
Across the Eight Directions (Exalted 3rd Edition)
Contagion Chronicle: Global Outbreaks (Chronicles of Darkness)
Contagion Chronicle Jumpstart (Chronicles of Darkness)
Manuscript Approval
Scion: Dragon (Scion 2nd Edition)
Masks of the Mythos (Scion 2nd Edition)
Titanomachy (Scion 2nd Edition)
Buried Bones: Creating in the Realms of Pugmire (Realms of Pugmire)
Post-Approval Development
Scion LARP Rules (Scion)
Mummy: The Curse 2nd Edition core rulebook (Mummy: The Curse 2nd Edition)
Editing
Lunars: Fangs at the Gate (Exalted 3rd Edition)
Hunter: The Vigil 2e core (Hunter: The Vigil 2nd Edition)
Let the Streets Run Red (Vampire: The Masquerade 5th Edition)
Geist 2e Fiction Anthology (Geist: The Sin-Eaters 2nd Edition)
Dragon-Blooded Novella #1 (Exalted 3rd Edition)
Legendlore core book (Legendlore)
WoD Ghost Hunters (World of Darkness)
Mythical Denizens (Creatures of the World Bestiary) (Scion 2nd Edition)
Pirates of Pugmire KS-Added Adventure (Realms of Pugmire)
M20 The Technocracy Reloaded (Mage: the Ascension 20th Anniversary Edition)
Yugman's Guide to Ghelspad (Scarred Lands)
Trinity Continuum: Aberrant core (Trinity Continuum: Aberrant)
Terra Firma (Trinity Continuum: Aeon)
Wraith20 Fiction Anthology (Wraith: The Oblivion 20th Anniversary Edition)
Deviant: The Renegades (Deviant: The Renegades)
Lunars Novella (Rosenberg) (Exalted 3rd Edition)
Post-Editing Development
TC: Aeon Ready-Made Characters (Trinity Continuum: Aeon)
Night Horrors: Nameless and Accursed (Mage: the Awakening Second Edition)
City of the Towered Tombs (Cavaliers of Mars)
W20 Shattered Dreams Gift Cards (Werewolf: The Apocalypse 20th)
TC: Aeon Jumpstart (Trinity Continuum: Aeon)
Vigil Watch (Scarred Lands)
Scion Companion: Mysteries of the World (Scion 2nd Edition)
Cults of the Blood Gods (Vampire: The Masquerade 5th Edition)
Indexing
---
ART DIRECTION FROM MIKE CHANEY!
In Art Direction
Contagion Chronicle
Trinity Continuum: Aberrant
Hunter: The Vigil 2e
Ex3 Lunars – Contracted.
TCfBtS!: Heroic Land Dwellers – LeBlanc working away.
Night Horrors: Nameless and Accursed – Contracted.
Ex3 Monthly Stuff
Cults of the Blood God (KS) – Ready for KS.
Mummy 2
City of the Towered Tombs
Let the Streets Run Red – Art notes and contracts finishing going out this week.
CtL Oak Ash and Thorn – Rich doing artnotes.
Scion Mythical Denizens – Finals coming in soon.
Deviant
Yugman's Guide to Ghelspad – Totally contracted.
Vigil Watch – Wrapping up AD stuff this week.
Legendlore (KS)
Technocracy Reloaded (KS)
In Layout
Chicago Folio – On it.
Trinity Continuum Aeon: Distant Worlds – Haven't forgotten it.
Pirates of Pugmire – With Aileen.
Proofing
Dark Eras 2 – Off to WW this week for approval.
Trinity Continuum Aeon Jumpstart
M20 Book of the Fallen – Getting it to PoD this week.
They Came from Beneath the Sea! – Approval needed, then Backer PDF out to backers.
VtR Spilled Blood
At Press
V5: Chicago – Shipping to the KS fulfillment shippers. PoD proofs ordered.
Aeon Aexpansion – PDF and PoD versions on sale on Weds at DTRPG!
Geist 2e (Geist: The Sin-Eaters 2nd Edition) – Being printed.
Geist 2e Screen – Being printed.
DR:E – Being printed.
DRE Screen – Being printed.
DR:E Threat Guide – Helnau's Guide to Wasteland Beasties – PoD proof on the way.
Trinity RMCs
Tales of Good Dogs – PoD proof ordered.
Memento Mori – Backer PDF going out to backers soon.
---
Today's Reason to Celebrate!
Today is the birthday of Wassily Kandinsky, a painter born in 1866 whose later paintings after WWI were completely abstract. Now most of our illustrations depict things rather than going for abstractions, but how they depict them stylistically, and why different people respond to the different approaches our illustrators use, is part of creating the moods inherent to our various game lines. There's something else going on in our brains when we see art beyond just IDing that the piece looks like a thing, and Kandinsky was creating abstract art intended to evoke sound and meaning because he supposedly had a direct link to that part of the brain. According to popular thinking, he was one of those rare people who "hear color" and "see pictures" when he listening to music. There's not really medical proof he indeed had synaesthesia, as it's called, but he did recall hearing a strange hissing noise when mixing colours in his paintbox as a child, and later became an accomplished cello player, which he said represented one of the deepest blues of all instruments.