Welcome To The Evolution! [Monday Meeting Notes]
This week we're releasing the core rulebook for Dystopia Rising: Evolution into both stores (the traditionally printed version) and on DriveThruRPG with the PDF and physical book PoD versions.
When Mighty Matt McElroy brought up the idea of talking to the DR folks, the only thing I knew about Dystopia Rising was that a fair number of people I knew with good gaming taste enjoyed getting dressed up in Mad Max style gear and heading out to its live action events. I did see a ton of DR players at several Mid Winter Conventions leading up to sitting down with Michael and Ashley, so I had an inkling of the setting, at least.
Talking with them, and subsequently taking a deep dive into the already existing material made me impressed by what they had accomplished, and pretty sure that we could create an evocative TTRPG version. My big concern with any new game is whether we'll be retreading ground we're already covering, and while we had touched on post-apocalyptic milieus, we had not yet gone all in.
The chance to work with a post-apocalyptic setting, and then to adapt the Storypath System, which was just in its infancy when we decided to use it, combined for a very exciting project on both the setting and system levels. The final result, which you'll be able to get on Wednesday, delivers both those things, and combines them, in ways we had only hoped to achieve when we first decided to make the game.
Eddy, as developer, was able to take the base Storypath System and, as we had hoped with the System, tweak it and add in elements like scavenging/building rules to better portray the setting.
So, the question has come up as to whether this post-apocalyptic opus is appropriate to offer right now. Certainly, a lot of folks are feeling like they are living in a plague movie right now, and I'd certainly understand not wanting to be reminded of that.
One of my thoughts about DR:E since first reading Eddy's text, is how the setting demonstrates the adaptability of humanity in the face of seismic changes to civilization and society. DR:E isn't set during the fall of society, but after humanity (in a wider definition of that term) has begun rebuilding. Which in its own way is a positive message that we can use in challenging times, like now.
Plus, there a a lot of different zombies to fight!
Along the same lines, as the rebuilding of communities is very important in the game, so are the live-action communities that have been built have been the key to DR's success all these years. We like art imitating life imitating art, so in the interest of the tabletopDR:E's community we'll be opening its Community Content site next month.
Now, as a bit of an aside, we're not sure how many stores are actually going to be able to order this, get it, and then sell it. If they have an online store component, and you've been buying from them that way, please let them know that their store can get copies from Studio2 and IPR. And if you don't have a store option right now, you too can direct order.
How Are We Doing?
A question we share with old friends, co-workers, family far more now, and with good cause. We asked our developers, in two "town hall" group meetings last week, this very thing.
Mostly, our creators are doing okay, with varying degrees of focus from day to day (hour to hour?) on their projects. So far, two of our creators have been diagnosed with Covid 19, and so far they are doing okay. We also fielded some concerned questions as to the state of Onyx Path these days.
So far, so good. Like I've mentioned these last few weeks, our variety of sales channels have helped us, and we're still rolling along with our projects even while being responsive to the challenges in the lives of our creators.
And in this taxing time, it is also tax time.
In terms of the work that we're not just still doing but are really excited about, here's an interview with Dixie, Neall Raemonn Price, and Monica Speca talking about Exalted Essence, a pretty innovative and important project that they continue to pull together. Lots of new details from the book in this interview:
http://thestorytold.libsyn.com/exalted-essence-dev-team-interview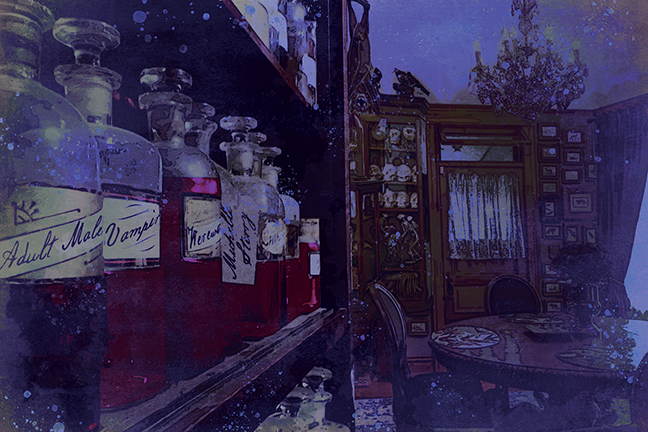 Finally, as a personal example of finding ways to find the fun while being shut-in, this Easter I created an Easter Bunny scenario for the Gloomhaven boardgame for my kids, and their characters chased him through maps of the city streets, dodging the Easter Eggs he was blocking their way with. Each egg they picked up corresponded to a plastic egg with prizes inside I was hiding under the game table!
It was fun, plus I got an even better appreciation for how the designers set up and balanced Gloomhaven. Which I'll consider as we review our own games, but it's worth noting that info came through a diversion. Sometimes that's what we need; we need to come at things indirectly. Even moreso when under stress.
Here's hoping we're providing you folks with a similar break, and a similar chance to explore new ideas…not to mention our:

Many Worlds, One Path!
---
Blurbs!
---
Kickstarter!
We've cancelled the Legendlore Kickstarter for the time being. While we wait for that happy day, here's a fantastic Legendlore interview with developer Steffie de Vaan, hosted over at High Level Games! https://www.highlevelgames.ca/blog/legendlore-rpg-from-onyx-path-publishing-an-interview-with-steffie-de-vaan
We'll get Legendlore back on KS as soon as we can, and meanwhile we are building the M20 Technocracy Reloaded Kickstarter!
---
Onyx Path Media!
This Friday is the Onyx Pathcast's 100th full episode! Huge congrats to Dixie Cochran, Eddy Webb, and Matthew Dawkins! Here's to another 100!
This week, the Terrific Trio present a brand-new episode of Scion Actual Play! So if you've ever wondered how Scion plays – this is your chance to hear it in all its glory!
As always, this Friday's Onyx Pathcast will be on Podbean or your favorite podcast venue! https://onyxpathcast.podbean.com/
As we mentioned last week, Virtual Horror Con took place raising lots of money for charity! If you haven't already, do check out their website https://www.gehennagaming.com/, and if you missed some of their actual plays of our games, please check them out here:
CofD Mortals: https://www.youtube.com/watch?v=EdPfkI0FLFk
Trinity Continuum: Æon: https://www.youtube.com/watch?v=j7masQukyjQ
Mage: The Awakening 2nd Edition: https://www.youtube.com/watch?v=13UtpbAFAfk
And here's Gehenna Gaming's Twitch: https://www.twitch.tv/gehennagaming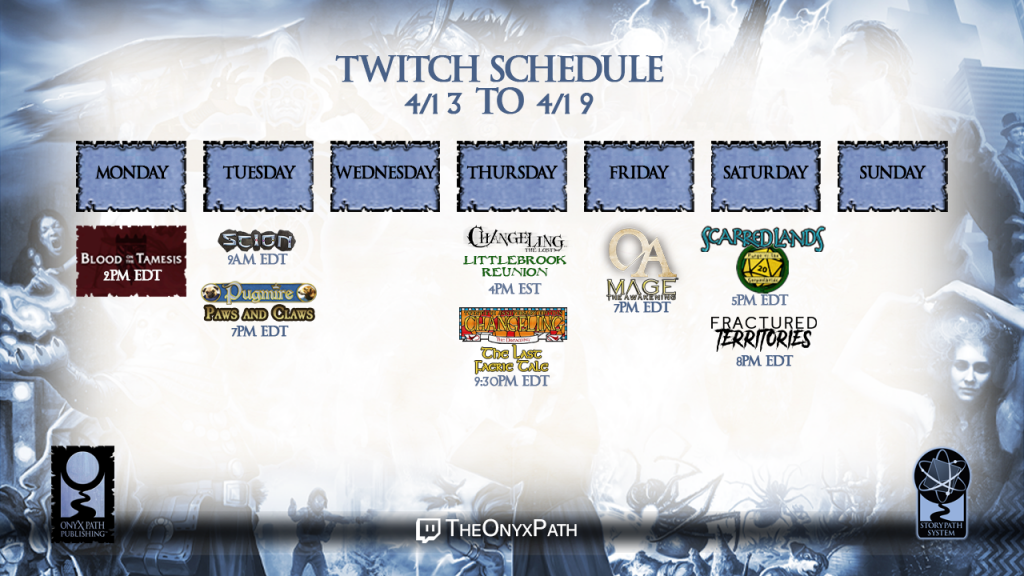 If you're self-isolating or locked down, you can always tune in to our games this week. A few of our usual hosts are having breaks due to the situation in the world right now, but we've got plenty coming over the next few days, including V5, Scion, Pugmire, Changeling: The Lost, Changeling: The Dreaming, Mage: The Awakening, Scarred Lands, and a Dark ErasWerewolf: The Forsaken chronicle!
There are also several shows not yet on the schedule that are revving up to fill in for those who need a break right now, so please check out our Twitch channel during the week and keep an eye on Onyx Path social media for announcements of new programming!
This week you should really check out the new Scion game we've got going on our channel. You can subscribe to our channel over on twitch.tv/theonyxpath to catch up with any episodes you missed!
Come take a look at our YouTube channel, youtube.com/user/theonyxpath, where you can find a whole load of videos of actual plays, dissections of our games, and more, including:
Trinity Continuum – Aberrant: Community Service: https://youtu.be/51-Y_Diaefg
Changeling: The Lost – Littlebrook Reunion: https://youtu.be/uysogPwNFOM
Vampire: The Masquerade: Blood City – Chicago by Night: https://youtu.be/MKoMRxi9x0w
And still more Trinity Continuum – Aberrant: Community Service: https://youtu.be/5SXY7Q-Z80M
Do subscribe to our channel and click the bell icon if you want to be notified whenever new news videos and uploads come online!
Have you checked out the Botch Pit's gaming transcripts? Have a look on their clean, beautiful website, and check this one out for a Chronicles of Darkness game: http://thebotchpit.com/new-england-by-night-season-1-session-01-im-not-making-anyone-a-supernatural-yet-transcript/
More new Occultists Anonymous for all you Mage: The Awakening fans:
Episode 96: Other Mages
With the dark gift of a vampire's patronage looming over their heads, the cabal seek out the names and identities of mages they think are appropriate sacrifices to the vampires' bloodlust.https://youtu.be/3m0-va-JvdM
Episode 97: Short Straight
The cabal gathers together their collected grimoires in one place, checking for further magical resonance and consult the ghost of a dead mage for further information.https://youtu.be/fjG2wPalY-s
Here's the Story Told Podcast with an excellent interview with Dixie Cochran, Neall Raemonn Price, and Monica Speca on the subject of Exalted Essence: http://thestorytold.libsyn.com/exalted-essence-dev-team-interview
Garblag Games have commenced a new series of Mage: The Ascension, which has got off to a rocking start right here: https://youtu.be/yN47_NjYxtA
And if you loved V5 Chicago by Night, tune in to Junie von Esch's channel to watch her group play through some Vampire: https://www.twitch.tv/junie_von_esch
Roll the Role continue with their Scarred Lands Gauntlet of Spiragos actual play! Roll the Role is a fantastic show, so please do give them a look: https://www.twitch.tv/rolltherole
And the bizarrely named Scabby Rooster continue their actual play of Scion, right here on their Twitch channel: https://www.twitch.tv/scabbyrooster
One of Matthew's personal favourites, Devil's Luck Gaming, continues their Werewolf: The Forsaken chronicle over here: https://www.twitch.tv/DevilsLuckGaming Please do give them a follow!

Please check these out and let us know if you find or produce any actual plays of our games! We'd love to feature you!
---
Electronic Gaming!
As we find ways to enable our community to more easily play our games, the Onyx Dice Rolling App is live! Our dev team has been doing updates since we launched based on the excellent use-case comments by our community, and this thing is awesome! (Seriously, you need to roll 100 dice for Exalted? This app has you covered.)
Update: the devs are working on the updates for the roller in both Android and iOS; here is the rundown from them:
1) Redo the UI for system for Android. It will look the same as the current design. My goal is to have something ready by Saturday to send out to the Facebook users, asking them if this fixes the issues. This will be a beta type thing. This will break several of the fancy dice.
2) If the above worked out and the android users give all the clear, we'll redo the graphics system to fix the fancy dice that got broken. We'll do another Android beta through Facebook. This might take up to two weeks, as my schedule allows.
3) If everything worked well, we'll release to Android for real at that point.
4) Port all of the existing stuff to iOS and release on that.
---
On Amazon and Barnes & Noble!
You can now read our fiction from the comfort and convenience of your Kindle (from Amazon) and Nook (from Barnes & Noble).
If you enjoy these or any other of our books, please help us by writing reviews on the site of the sales venue from which you bought it. Reviews really, really help us get folks interested in our amazing fiction!
Our selection includes these latest fiction books:
---
Our Sales Partners!
We're working with Studio2 to get Pugmire and Monarchies of Mau out into stores, as well as to individuals through their online store. You can pick up the traditionally printed main book, the screen, and the official Pugmire dice through our friends there! https://studio2publishing.com/search?q=pugmire
We've added Prince's Gambit to our Studio2 catalog: https://studio2publishing.com/products/prince-s-gambit-card-game
Now, we've added Changeling: The Lost Second Edition products to Studio2's store! See them here: https://studio2publishing.com/collections/all-products/changeling-the-lost
Scarred Lands (Pathfinder) books are also on sale at Studio2, and they have the 5e version, supplements, and dice as well!:
https://studio2publishing.com/collections/scarred-lands
Scion 2e books and other products are available now at Studio2: https://studio2publishing.com/blogs/new-releases/scion-second-edition-book-one-origin-now-available-at-your-local-retailer-or-online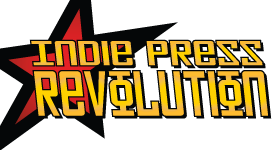 Looking for our Deluxe or Prestige Edition books? Try this link! http://www.indiepressrevolution.com/xcart/Onyx-Path-Publishing/
And you can order Pugmire, Monarchies of Mau, Cavaliers of Mars, and Changeling: The Lost 2e at the same link! And now Scion Origin and Scion Hero and Trinity Continuum Core and Trinity Continuum: Aeon are available to order!
Deluxe Exalted 3rd Edition continues its fantastic sale at IPR, soon to be joined by Game-Line Bundles! Check them out!

As always, you can find Onyx Path's titles at DriveThruRPG.com!
---
On Sale This Week!
This week the Dystopia Rising: Evolution core book will be available in PDF and PoD versions on DriveThruRPG on Wednesday, and the physical traditionally printed books will be available in stores via Studio2 and IPR!
No one knows how long it's been since the world was blasted with nuclear radiation and became infested with the undead. The survivors of the Fall were the first strain of deviation of the human condition and were able to make it through the rapidly spreading epidemic. Finding a community of decent size in this world is rare; finding one that has any concept of equality or morality is rarer still.
Oh, and people have the unnerving ability to come back from the dead, regrown from the very virus that destroyed the world.
Some highlights of Dystopia Rising: Evolutioninclude:
Rules for creating characters for 24 different Strains, variations on humanity that survived the Fall.
Details on the powers of faith and psionics.
Advice on running action-adventure stories, webs of personal intrigue, and procedural investigations.
Dozens of antagonists, including a variety of zombies and raiders to use in your series.
Welcome to the Evolution!
We're also offering the Dystopia Rising: Evolution Gaming Screen on Weds!
---
Conventions!
Though dates are subject to change due to the current COVID-19 outbreak, here's our current list of upcoming conventions:
UKGames Expo: https://www.ukgamesexpo.co.uk/
GenCon: https://www.gencon.com/
Tabletop Scotland: https://tabletopscotland.co.uk/
Gamehole Con: https://www.gameholecon.com/
PAX Unplugged: https://unplugged.paxsite.com/
---
And now, the new project status updates!
Development Status from Eddy Webb! (Projects in bold have changed status since last week.):
First Draft (The first phase of a project that is about the work being done by writers, not dev prep.)
Exalted Essay Collection (Exalted)
Under Alien Suns (Trinity Continuum: Aeon)
Mission Statements (Trinity Continuum: Aeon)
Adversaries of the Righteous (Exalted 3rd Edition)
The Clades Companion (Deviant: The Renegades)
The Devoted Companion (Deviant: The Renegades)
Saints and Monsters (Scion 2nd Edition)
M20 Rich Bastard's Guide To Magick (Mage: The Ascension 20th Anniversary)
Wild Hunt (Scion 2nd Edition)
Dead Man's Rust (Scarred Lands)
V5 The Faithful Undead (Vampire: The Masquerade 5th Edition)
V5 Trails of Ash and Bone (Vampire: The Masquerade 5th Edition)
V5 Forbidden Religions (Vampire: The Masquerade 5th Edition)
Redlines
Dragon-Blooded Novella #2 (Exalted 3rd Edition)
Hundred Devil's Night Parade (Exalted 3rd Edition)
Trinity Continuum: Adventure! core (Trinity Continuum: Adventure!)
Contagion Chronicle Ready-Made Characters (Chronicles of Darkness)
Novas Worldwide (Trinity Continuum: Aberrant)
Exalted Essence Edition (Exalted 3rd Edition)
Second Draft
Exigents (Exalted 3rd Edition)
Crucible of Legends (Exalted 3rd Edition)
Many-Faced Strangers – Lunars Companion (Exalted 3rd Edition)
Kith and Kin (Changeling: The Lost 2e)
Assassins (Trinity Continuum Core)
The Book of Endless Death (Mummy: The Curse 2e)
N!ternational Wrestling Entertainment (Trinity Continuum: Aberrant)
Development
Heirs to the Shogunate (Exalted 3rd Edition)
TC: Aberrant Reference Screen (Trinity Continuum: Aberrant)
Across the Eight Directions (Exalted 3rd Edition)
Contagion Chronicle: Global Outbreaks (Chronicles of Darkness)
M20 Victorian Mage (Mage: the Ascension 20th Anniversary Edition)
They Came From Beyond the Grave! (They Came From!)
Manuscript Approval
Scion: Dragon (Scion 2nd Edition)
Post-Approval Development
Scion: Demigod (Scion 2nd Edition)
Editing
Terra Firma (Trinity Continuum: Aeon)
Lunars Novella (Rosenberg) (Exalted 3rd Edition)
Buried Bones: Creating in the Realms of Pugmire (Realms of Pugmire)
Mummy: The Curse 2nd Edition core rulebook (Mummy: The Curse 2nd Edition)
Player's Guide to the Contagion Chronicle (Chronicles of Darkness)
Contagion Chronicle Jumpstart (Chronicles of Darkness)
TC: Aberrant Jumpstart (Trinity Continuum: Aberrant)
Trinity Continuum Jumpstart (Trinity Continuum)
Masks of the Mythos (Scion 2nd Edition)
LARP Rules (Scion 2nd Edition)
One Foot in the Grave Jumpstart (Geist: The Sin-Eaters 2e)
Post-Editing Development
City of the Towered Tombs (Cavaliers of Mars)
W20 Shattered Dreams Gift Cards (Werewolf: The Apocalypse 20th)
Cults of the Blood Gods (Vampire: The Masquerade 5th Edition)
Hunter: The Vigil 2e core (Hunter: The Vigil 2nd Edition)
Trinity Continuum: Aberrant core (Trinity Continuum: Aberrant)
Deviant: The Renegades (Deviant: The Renegades)
Monsters of the Deep (They Came From Beneath the Sea!)
Legendlore core book (Legendlore)
Titanomachy (Scion 2nd Edition)
Pirates of Pugmire KS-Added Adventure (Realms of Pugmire)
Tales of Aquatic Terror (They Came From Beneath the Sea!)
Indexing
---
Art Direction from Mike Chaney!
In Art Direction
Scion Titanomachy – Wrapping up contracting.
Tales of Aquatic Terror – Contracted.
TC Aeon Terra Firma – Most of the art is in, maybe all of it.
V5 Let the Streets Run Red – Tweaking some art re: WW art approvals.
Cavaliers of Mars: City of the Towered Tombs
WoD Ghost Hunters
Aberrant – Contacting and contracting – wrapping up half-pagers and portraits.
Pugmire Adventure
Hunter: The Vigil 2e
Mummy 2
Deviant – Rolling along.
Legendlore – Kickstarter on hiatus.
Technocracy Reloaded (KS) – Art and graphics ready to go.
Cults of the Blood God – Rolling along.
In Layout
Yugman's Guide to Ghelspad
Contagion Chronicle
Vigil Watch
Duke Rollo Book
Proofing
Trinity Aeon Jumpstart
Pirates of Pugmire
TCFBTS Heroic Land Dwellers – Inputting proofing comments.
Lunars: Fangs at the Gate – Awaiting 2nd proof notes.
Scion Companion – Tweaking art re: proofing notes.
At Press
TC Distant Worlds
Night Horrors : Nameless and Accursed – Awaiting Errata.
Dark Eras 2 – PoD proof shipping.
VtR Spilled Blood – PoD proof shipping.
Dystopia Rising: Evolution – On Sale this Wednesday!
DR:E Screen & Booklet – On Sale this Wednesday!
DR:E Helnau's Guide to Wasteland Beasties
Geist 2e Screen
TCFBTS Screen and Booklet
They Came from Beneath the Sea! – Reviewing Indexing.
Geist 2e Anthology – PoD proof ordered.
C:tL 2e Oak, Ash, & Thorn – Awaiting Errata.
---
Today's Reason to Celebrate!
Happy Birthday! to the 5th Doctor: in 1951 Peter Davison was born. He's looking at me right now from my 2020 Doctor Who calendar, as April is the month he appears in this year. Must have been a tough assignment following Tom Baker after the 4th Doctor had been burned into people's minds for 8 years. Yet, for many, Davison's Doctor is Their Doctor, which is the way it should be – so kudos to him for creating another version and era of the classic character!