World of Darkness: Ghost Hunters Deluxe Edition Kickstarter is Live!
Changeling: The Dreaming, Mage: The Ascension, Press Releases, Vampire: The Masquerade, Werewolf: The Apocalypse, World of Darkness, Wraith: The Oblivion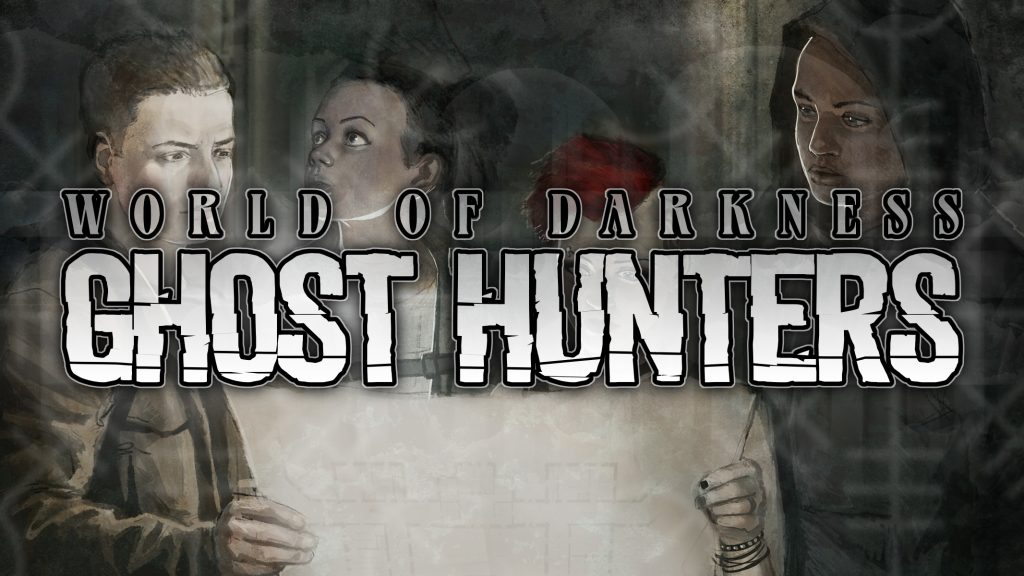 World of Darkness: Ghost Hunters presents paranormal investigation from a mortal's perspective. Chapters cover skeptical ghost hunters, well-organized groups, natural mediums, and their families and the equipment they use to uncover the "truth" that ghosts are real. In the World of Darkness, however, paranormal investigators may unwittingly stumble across any one of its other denizens, putting themselves (and the creatures they encounter) at risk.
This World of Darkness: Ghost Hunters Kickstarter campaign is designed to enable Onyx Path to create a prestige hardcover rulebook. At least one bookmark, special edging for the pages, and a full-color, 130+ page interior featuring stunning artwork are all part of this Deluxe package. Exceptional funding may allow us to add Stretch Goals that further develop the setting and add additional materials for play, possibly including a quick start scenario and additional options for investigators exploring the World of Darkness.