The Autumn Court [Changeling: The Lost]
Changeling: The Lost, Chronicles of Darkness, Open Development, Projects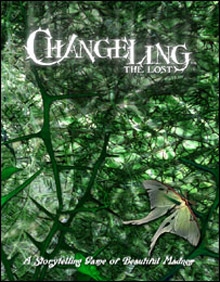 Hi, folks. Rose here. ^_^
A question came up on the forums about how the Seasonal Courts work when they're in and out of power. I thought it'd be cool to have a look at one of the full Court writeups from Chapter 1. The Courts were written by Changeling's original creator, Ethan Skemp, who's rejoining us for this book!
(Please link this blog post if you want to share the preview, rather than linking the Google doc directly.)
Other Court models are also in the core book. Every setting in Chapter 6 has its own Courts, each of which has its own Mantle. There are rules for making your own Bargains, Mantles, and Crowns in Chapter 7.