2 4 1 (Two Four One)! [Monday Meeting Notes]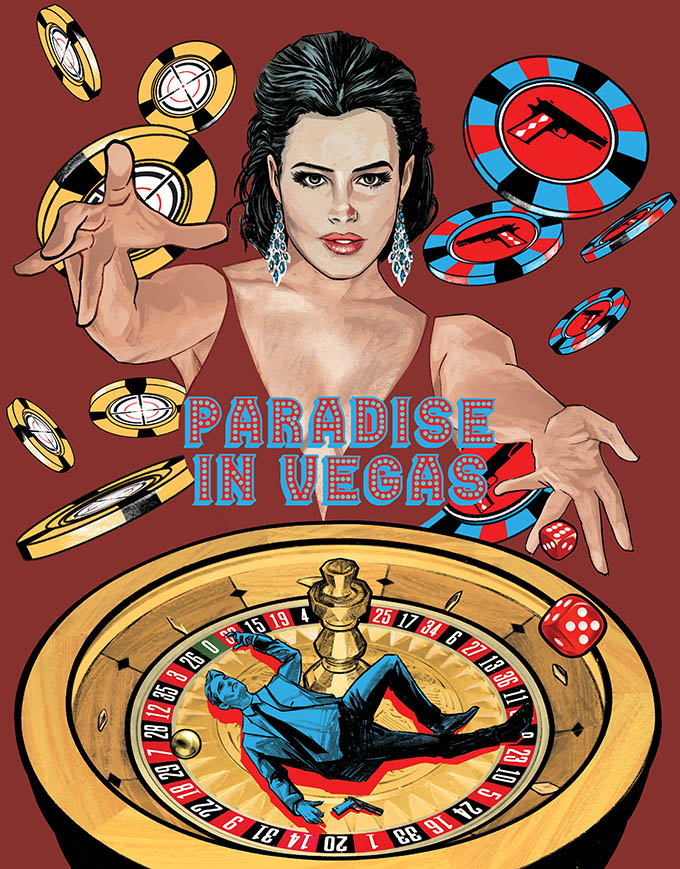 241…are these the winning numbers on the wheel of chance, or a secret code that unlocks the sinister scheme of Splurch (Secret Plotters Lurking Under Regular Covert Headquarters)? Or both?
Or is it really: Two for One!
As in our They Came From Double Feature Kickstarter that is coming to its big, movie/series finale, on Thursday!
We're now in the countdown by hours section of the KS, and we're really excited at how many folks have already pledged for They Came From [CLASSIFIED]! in order to play in the 60s-70s spy genre, and for They Came From the Cyclops's Cave! which gives folks the full range of fantasy films and TV shows to adventure through!
If you haven't yet jumped in – please consider doing so now! And remember, even though it's a Double Feature, you can still back for only one of the books if that's your interest!
But! Most important to mention is the third book coming together as we achieve Stretch Goals: 80s Action films typified by the Ahnuld! He'll be back, so just stick around!
Right now, the Kickstarter is racing towards achieving the Cinematics and Quips of the 80s Action films, which will join the new Archetypes already unlocked! But we have to achieve that Stretch Goal, so please do help out – pledge, or drag your friends in to pledge!
Thanks!
Also related to They Came From!: Our friends at MST3K ran their 2nd new show of this season on the Gizmoplex and so they also ran our second ad – and this time it's gameplay time as the bots' characters face a giant, gilled, Dolemite from THE SEA!
Don't worry if you missed it, once the Gizmoplex opens for non-backers in May, everyone and anyone will be able to access the new season in a variety of subscription and individual episodes options. Joel and the gang are trying something really new and innovative with the individual streaming possibilities of the Gizmoplex and we're thrilled to be a part of it!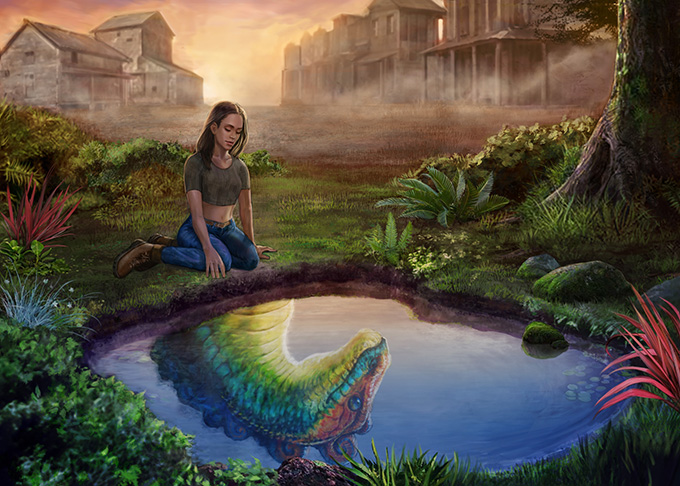 Met N 8
Well, some of use ate – it is the Monday Lunch Meeting after all. Between bites, we talked about a few things, like:
Between last week's MMN and today, we somehow finished March and fell into April. Which is Exalted Month in our year-long Onyx Path 10th Anniversary Celebration! We've divided up the celebration sale into a couple of weeks where all Solar-oriented Exalted 3rd PDFs will be 90% off – ie: on sale at 10% their regular price in honor of our 10th Anniversary!
On DTRPG, of course. The second half of April will feature a similar sale, but this time for those PDFs that are more Dragon-Blooded or Lunars (and others) -focused! Check out the links below in the Sales Partners section of this blog to see what's on sale right now!
And while you are down in the Sales Partners part, you can also find the link to the month-long 50% off sale on all EX3 Deluxes and Screens over at IPR! Which is another way we're sayin' thanks for your support throughout these ten years!
The Advance PDF of TC: Assassins goes live on DTRPG this Wednesday, and that bears a couple of notes to make the process clear to folks. If you pre-ordered, first of all: thanks!, you should already have access to your PDF and the chance to submit errata before we go live on Weds.
Folks who buy the Advance PDF on Weds or later will also get the chance to send us any errata they note, and then the usual process for errata input and tweaks that lead to the creation of the PoD version will happen.
Basically, the Pre-Order process is set up to be the earliest stage that the public obtain access to the book PDF, and then it dovetails into our regular Advance or Backer PDF errata steps and from there to PoD. Hope that helps make the whole thing clearer!
We may be making another project available on Wednesday, but I'm not going to start a case of premature announcing, so keep an eye out on our weekly Wednesday Release page to see if a Very Terrific Type of release gets announced!
I mentioned last week that I'd be sitting down for a Werewolf: The Podcast interview all about the Werewolf: The Apocalypse symbols (glyphs) that I created way back in the day at White Wolf. Well, those folks are FAST and the interview just went live today!
https://keepontheheathlands.podbean.com/e/glyphs-with-rich-thomas/
As always, Josh Heath keeps the conversation flowing back and forth, and we covered a ton of topics – from the origin of the glyphs and how they actually work (hint: they are not an alphabet), to the gigantic project that was The Silver Record, to the origin of the Get of Fenris tribe glyph, to whether new glyphs will be made for W20: The Apocalyptic Record.
The answer to that is basically "maybe", but please take a listen to the details as I explain during the interview. And if you didn't even know there's a new W20 book coming, here's the link to its BackerKit page with more info: https://apocalyptic-record.backerkit.com/hosted_preorders
Yet another follow-up is the return of the topic of returning to physical conventions. I've touched on this a bunch of times in the past couple of years, and while Onyx Path as a company is still being extremely cautious about attending as a company, one step towards getting back to physical conventions is that of individual members starting to "scout" how in-person cons are working out.
Tabletop Scotland is one example and is due to take place on the 27th and 28th of August this year and at least four Onyx Path-ers will be running our games and sitting on panels! If you're UK or Europe based, it's an excellent con to visit and within traveling distance from Edinburgh, which takes flights from a lot of places! Consider paying Tabletop Scotland a visit. https://tabletopscotland.co.uk/
Just to add, being live near games like any of the They Came From…! games played live in a game hall is a revelatory moment for a lot of people as they see (and hear) just how much fun the players are having! It's like nothing else out there!
Much like Onyx Path itself, there's nothing like it out there, even after:
Ten Years, Many Worlds, One Path!
---
BLURBS!
---
Kickstarter!
Our very different and very daring They Came from the Cyclops's Cave! and They Came From [CLASSIFIED]! Double Feature Event is in its last few days!
We've passed and achieved a bunch of stretch Goals, and now is the time we're stretching to add another new project built section by section via Stretch Goals – 80s Action Adventures! Spread the word!
Check it out here!https://www.kickstarter.com/projects/200664283/they-came-from-the-cyclopss-cave-and-classified
---
Onyx Path Media!
This week: More Exalted Essence Actual Play! In which Eddy, Dixie, and Chazz Kellner play Exalted Essence: they meet a queen, they get on a boat, and things get tense!
As always, this Friday's Onyx Pathcast will be on Podbean or your favorite podcast venue! https://onyxpathcast.podbean.com/
Onyx Path Media now has its own blog on Tuesdays! We'll continue posting our highlight of the week here, but Tuesday will be the day to visit if you want to catch up on actual plays, interviews, deep dives, and other assorted Onyx Path media!
Please check out our attached media schedule for the impressive number of videos on our Twitch channel this week! In particular, keep those eyes open for our Storypath Showcase, where we give an excellent profile of our various Storypath games and how to play them!
MEDIA HIGHLIGHT OF THE WEEK:
Devil's Luck Gaming are starting up an exciting new Hunter: The Vigil 2E chronicle this week! Do give them your support over on https://twitch.tv/devilsluckgaming and tune in on Wednesdays 8PM EST!
The Onyx Path News goes live every single week (except this one) to discuss recent and upcoming releases, dive into some of our most anticipated books, and answer questions from the audience. You can find it on our YouTube channel (click the bell to be informed when we go live!). Last week was missed due to illness, but you can find the one from two weeks ago here: https://youtu.be/9hmd-W2xVXc
---
Virtual Tabletop!
The first of our official sheets designed for Roll20 are now available!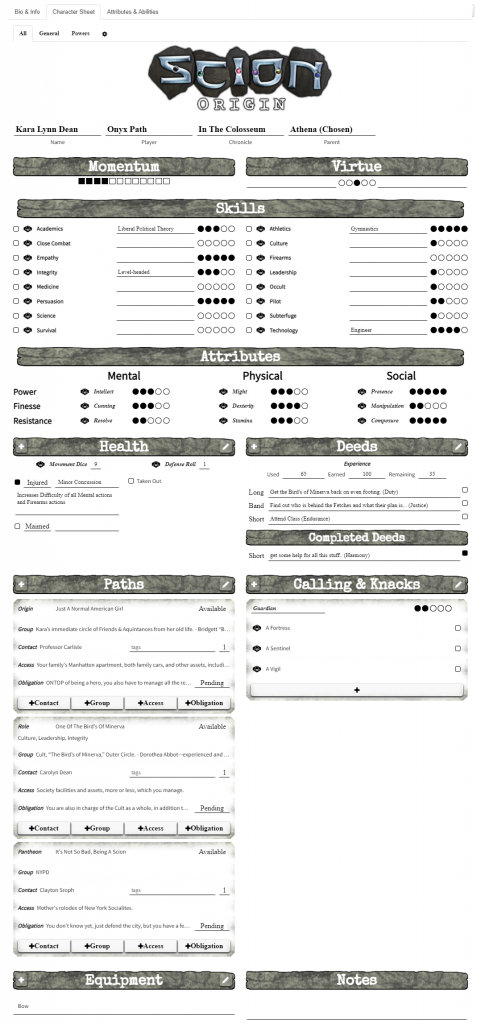 The first of our official sheets designed for Foundry VTTis now available!
As they say:
Direct Link: https://foundryvtt.com
"Foundry Virtual Tabletop is a self-hosted roleplaying
platform with support for hundreds of game systems with modern
features and a developer-friendly API. Foundry VTT is a one-time
purchase where your players connect for free using a web browser."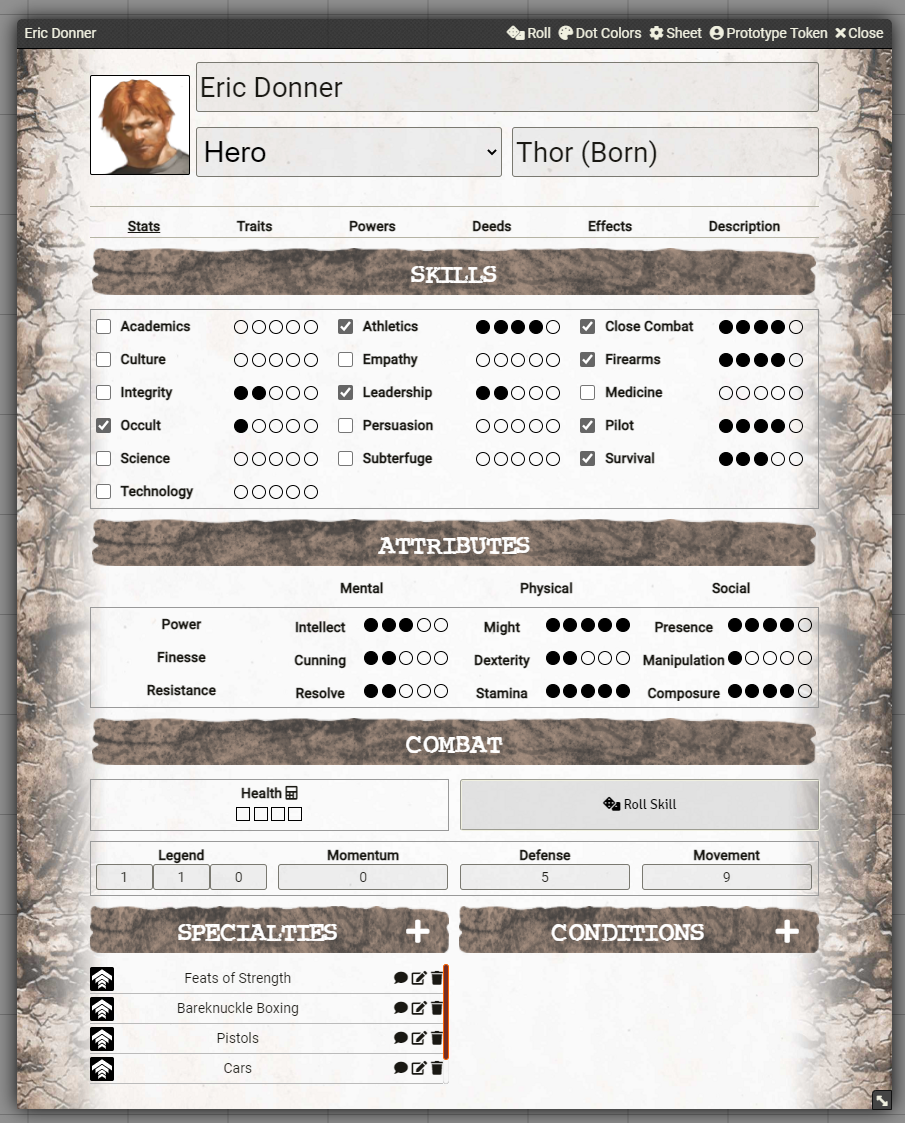 More VTT offerings and projects will be arriving this year!
A Quantum Leap (A Trinity Continuum: Jumpstart),The Adventures of Teen Tomorrow (A Trinity Continuum: Aberrant Jumpstart),Quantum Entanglement (A Trinity Continuum: Aeon Jumpstart),are all on Astral TableTop.
Also on Astral TableTop is the Secret of Vinsen's Tomb for Realms of Pugmire!
Check out Astral TableTop for two free projects: Scion 2E: A Light Extinguished and Scarred Lands: Gauntlet of Spiragos and this Dagger of Spiragos module for sale: https://www.drivethrurpg.com/product/336406/Dagger-of-Spiragos-5e–Astral-VTT
On DrivethruRPG, here is the main filter for all of our current VTT content:

https://www.drivethrurpg.com/browse/pub/4261/Onyx-Path-Publishing?filters=0_0_0_45317_0
A few highlights of our platform agnostic DTRPG content:

https://www.drivethrurpg.com/product/309127/Scarred-Lands-Creature-Collection-VTT-Token-Pack
https://www.drivethrurpg.com/product/317690/Trinity-Continuum-Hunt-for-the-Red-Widow-VTT
https://www.drivethrurpg.com/product/340327/Trinity-Continuum-Aeon-VTT-Tokens
https://www.drivethrurpg.com/product/311578/Scarred-Lands-VTT-Separation-Anxiety
https://www.drivethrurpg.com/product/311580/Scion-2e-VTT-Origin-Signature-Tokens
https://www.drivethrurpg.com/product/311579/Scion-2e-VTT-Hero-Signature-Tokens
---
Our Sales Partners!
We're working with Studio2 to provide our traditionally printed books out into your local game stores. Game stores can order via their usual distributors, and can also contact Studio2 directly. And individuals can check out our projects via the links below!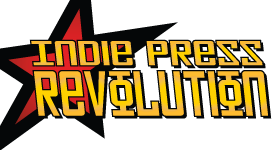 Looking for our Deluxe or Prestige Edition books, dice, and screens? Try this link! http://www.indiepressrevolution.com/xcart/Onyx-Path-Publishing/
Deluxe Exalted Books & Screens 50% Off at IPR:
https://www.indiepressrevolution.com/xcart/Deals-and-Specials/
As always, you can find Onyx Path's titles in PDF and PoD versions at DriveThruRPG.com!
Select (Solar-oriented) Exalted PDFs 90% Off at DTRPG:
https://www.drivethrurpg.com/saleguide.php
Amazon and Barnes & Noble!
You can now read our fiction from the comfort and convenience of your Kindle (from Amazon) and Nook (from Barnes & Noble).
Check out the Trinity Continuum: Aeon novella Dawn in the Kindle store!
---
On Sale This Week!
Surprisingly, Trinity Continuum: Assassins breaks deep cover and comes out into the open with its Advance PDF becoming available on Wednesday for sale on DTRPG!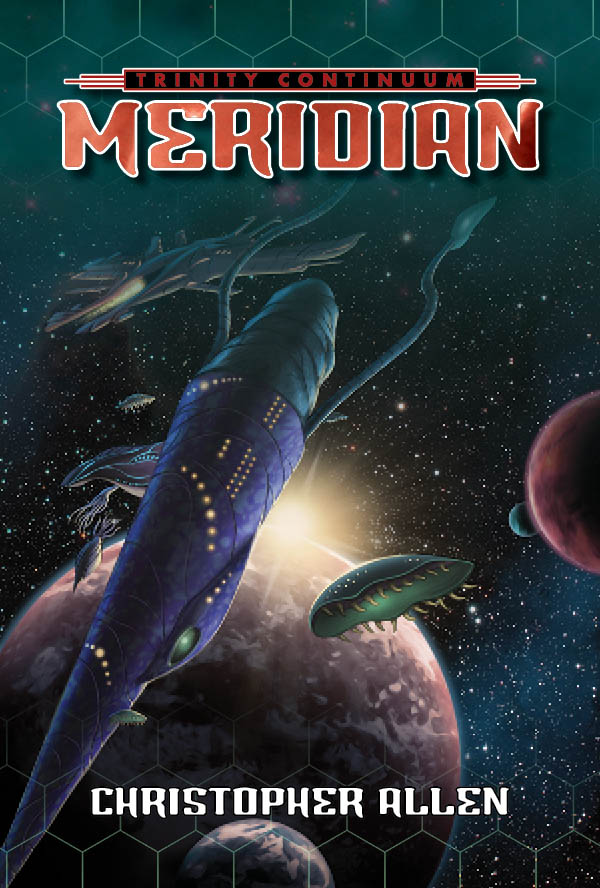 Plus, Trinity Continuum: Aeon's next novella Meridian will be available as e-files/PDFs/PoDs on DTRPG and on the Amazon Kindle store, too, on Wednesday!
---
Conventions!
Because dates for physical conventions are subject to change due to the current COVID-19 outbreak, we don't yet have a list of upcoming physical conventions. Instead, keep an eye out here for more virtual conventions we're going to be involved with!
Tabletop Scotland is due to take place on 27th and 28th August 2022 and will play host to at least four Onyx Pathers running our games and sitting on panels! If you're UK or Europe based, it's an excellent con to visit and within traveling distance from Edinburgh, which takes flights from a lot of places! Consider paying Tabletop Scotland a visit. https://tabletopscotland.co.uk/
Right now, we're planning our first plans for the 3rd Onyx Path Virtual Con in June.
The OPP Con page is now live on
Start Playing Games:

https://startplaying.games/event/onyx-path

Check it out now for the GM sign-ups section if you want to run games during the con. More info on events and panels and all yet to come!

---
And now, the new project status updates!
Our full list of projects will be available monthly on our blog! Check out March's full list report here:http://theonyxpath.com/release-roundup-march-2022/
Development Status from Eddy Webb!
(Here are the projects that moved to the next stage of production):
First Draft
Scion – Demigod Companion
Dixie: We have a great slate of authors on this one, and I can't wait to see what they do with the material we funded through the Kickstarter! This book is going to have Relics, Titans, Allies, and a whole bunch more to add to your Demigod play experience.
Redlines
Trinity Continuum – Talents Player's Guide
Eddy: Making steady progress on the Talents Player's Guide. When done, this will be a great resource to add to a game using Trinity Core Rulebook, and even other Trinity Continuum games.
Development
TC: Adventure! – Adventure! Addendum
Eddy: One of our TC: Adventure! Kickstarter stretch goals, the Addendum is getting wrapped up and ready for approval.
Post-Editing Development
Scarred Lands – Vigil Watch: The Kelder Mountains
Matthew: If you're a player of D&D 5e, here's a wonderful campaign supplement to get you into a focused area of the Scarred Lands setting. It's now in post-editing development, which means developer with Travis Legge to put on the finishing text touches before layout. 
Mage the Ascension – M20 Sorcerer
Matthew: We had this one boiling quietly in the background, but as you can see it's now pretty far along in development! We're remaining mysterious about its contents, but stay tuned for details!  
---
Art Direction from Mike Chaney!
In Art Direction
Ex3 Exigents – KS prep.
Ex3 Adversaries – Sketches coming in.
Ex3 Essence – This moves forward.
In Layout
TCFBTG Tales of Depravity – Leblanc's art is in.
Squeaks in the Deep Screen – Working on it.
Scion Demigod Screen – New art for the screen is almost wrapped up.
Proofing
Dead Man's Rust
TCFBTG Community Content Assets
Squeaks in the Deep – Pg. XXs
At Press
M20 Technocracy Reloaded – Deluxe shipping to backers.
Technocracy Reloaded Screen – Shipping to backers.
Mummy 2e – Shipping to KS backers finished.
Mummy 2e Screen – Shipping to KS backers finished.
WoD Ghost Hunters – At fulfillment.
WoD Ghost Hunters Screen – At fulfillment shipper.
Paranormalists Handbook – PoD proof ordered
Hunter: The Vigil 2e – Deluxe files prepping.
They Came From Murder Lake! – PoD proof coming.
They Came From Murder Lake Twist Cards – PoD proofs coming.
They Came From Murder Lake Quip and Cinematic Cards – PoD proofs coming.
TC Panopticon – PoD proof on the way.
M20 The Operatives Dossier – Errata done.
TC: Aberrant: Terat Novella – PoD files uploaded.
TC: Aeon Novella: Meridian – PDF/ePub/PoD versions live on DTRPG Weds, Kindle version on Amazon!
Trinity Continuum: Assassins – Advance PDF goes live Weds on DTRPG!
---
Today's Reason to Celebrate!
Personal moment time: Today marks LisaT and my 29th Wedding Anniversary! Not one of the big round numbers, but since we were both working at Channel 29, a TV station in Philly, when we met, it has sentimental significance, at least. Here's to many more, sweetie!