Community Content Spotlight: Morty Corgi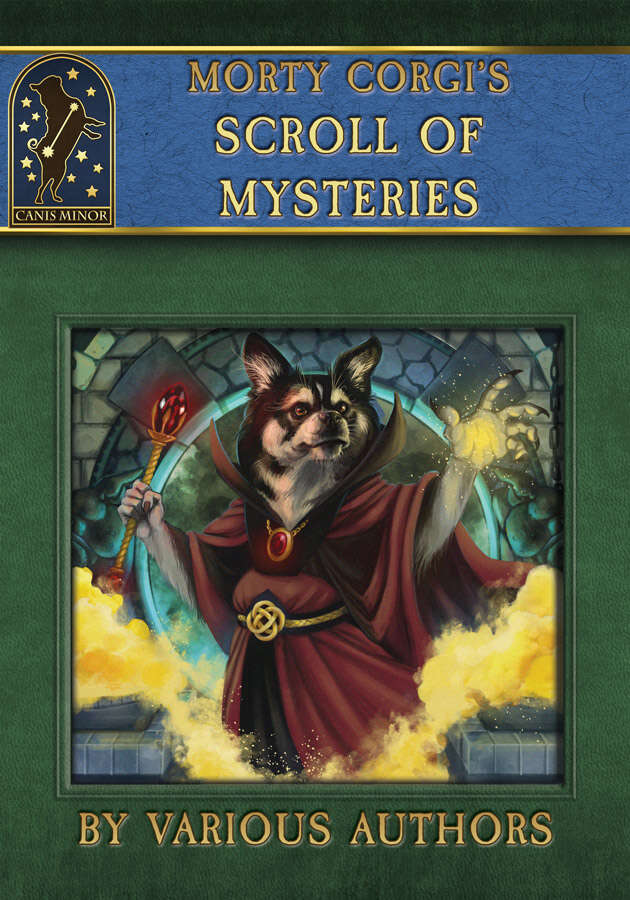 One of the things I love about Canis Minor is just how creative people can be. Morty Corgi's Scroll of Mysteries is great because it's actually kind of a jam on various Pugmire ideas. Featuring a dozen different creators, some of which have written on official Realms of Pugmire stuff before, this book has new breeds, callings, houses, background, masterworks, enemies, tricks, secrets, and spells! It's very much in the spirit of old-school RPG magazine content — a grab bag of new things that aren't strictly official, but can be a hell of a lot of fun. I liked it so much we even used it as an experimental print-on-demand release, so you can put it on the shelf next to your official Pugmire books!
I like this because it shows you don't have to do community content all by yourself, but you can get a team of folks together. Definitely consider making some of your own Realms of Pugmire community content!