Multi-Colored Tentacles! [Monday Meeting Notes]
That's the answer to the riddle: What do you get if you mix D&D's Tiamat with Cthulhu?
Now, if you take out the D&D part, the answer could also be our ongoing Scion: Dragon and Scion: Masks of the Mythos dual Kickstarter that still has over a week to run!
We're over 1700 backers, which is awesome, and thanks to everyone who has already jumped onboard the project. Please do mention this to everybody you know who loves dragons and/or the Cthulhu Mythos!
There is a lot there for everyone, and every backer update reveals new ways that the authors have taken the basic concept, "Dragons and Cthulhu BUT in Scion", and run with them in very unexpected and cool ways.
Danielle and her team on Dragon pored through research material to pull in even more legends and myths about dragons than could fit in the book, hence the Companion, and Chris and his team took the difficult task of updating and reclaiming the Mythos for modern audiences. Their take on Innsmouth and other locations is worth backing for alone!
How Was the Onyx Path Summit?
Very nice, thank you!
More expansively, it was weird to talk at a Summit but not all be in the same room. Which has always been the point of our Summits. Yet, a ton of material was covered. Here are a few highlights (with a lot of things unsaid that I would have had to redact – and we all know how our blog readers feel about that!):
Every current line was reviewed and plans made for the next year or two. Now, those plans could be a bunch of new projects that advance the line, a couple of projects, or none at all. When we have the ability to make the calls for a line, we can plan a lot more fully and further.
A lot of times we find that by the time we get to a Summit, we've been operating in a certain way already and the Summit really is more of an official confirmation that a bunch of decisions are actually a strategy. This was the case with the Summit strategy that VTT products are now a part of all of our project plans as we move forward. This was certainly helped by the addition of VTT extensions for our WW projects thanks to an OK by Paradox.
Part of figuring out our releases was how to incorporate projects and game lines we haven't yet announced, for a variety of reasons – not the least of which has been our overall reluctance to go public with more stuff while we have a bunch of projects jammed up in our Editing and Art Direction phases and the resulting chaos that will ensue once they all head towards Layout.
2020 was tough on those project phases as so many of our freelancers had to slog through everything that was happening.
With that in mind, a large part of our planning was methods to alleviate those log-jams with an expanded freelance crew to handle editing and art direction that we have already put into place at the end of 2020 and we expect to be sustained and built on through 2021.
In other words, we have people working through the projects but we need to be sure that we are going to be able to keep them doing so through the year and get us cleared up.
For taking care of the Summit crew, and to sustain them through the day-long meeting, we took breaks, lots of those. Past experience in looong meetings, and just the freelance lifestyle in general, has shown that we can only go so long before people start fading out. So breaks through the day, and a longer break for lunch, really pay off in keeping folks focused.
We also sent out a Snacks of Philadelphia grab bag to each of the participants so that they could munch during the meetings. Tastycakes, pretzels, those sorts of things. Again, just a little something to make the long meeting bearable.
In terms of new releases, we did go over some pitches, as well as new game line ideas, with an eye towards what could work with the already expansive list of game lines and genres we're already engaged with. And did we want to expand into other game systems and why would that be good? A lot of times a Summit is where these questions are posited and then explored as we consider the overall game industry.
Some of what we looked was how to improve our internal systems and procedures, as I noted above, and some were very much tied to just how Onyx Path has been functioning financially.
Past years, after looking at the stability of our income stream (a hugely important part of the publishing biz) we opened up pay rates and broadened our tiers of developer bonuses. This year we've changed the timing of how we pay so that our creators' first and/or final payments can be closer together – which is based on strong and consistent sales patterns even through 2020.
We broadened the ways that we are going to be working with other companies after basically keeping things very "tried and true" during the chaos of 2020. You've already seen us looking to tweak our Kickstarters and try different things with the dual book Scion KS currently running, but how we do crowdfunding is not all we're looking at.
There's also working with a few other companies, like for merch. Or for crowdfunding. There are options there that we now feel like we have sufficient band-width to explore again.
Maybe, just maybe, we'll get back into physical conventions at the end of 2021. Or 2022.
To wrap it up, we were by and large brain dead around 5pm, after starting at 9am, but managed to cover huge swathes of the business and lots of concerns were addressed and plans made to deal with them. At the end we have a very clear road map for 2021, with enough wiggle room in the overall plan for individual opportunities to be explored all the way through 2022.
Which is, a very positive take away from the Summit with lots of action-items being worked on even the very next day by our energized crew. How they managed that, I have no idea: I was beat the next day and had several major meetings yet to survive.
Which I did, just barely. So, all credit and huzzahs to our "inner circle"!
'Cause that's the big idea. The idea that Onyx Path is a lot of extremely creative and talented folks that go far beyond anything I personally can do. A lot of people who walk this Onyx Path with me, and with you, in a quest to create and deliver and enjoy and play all these:
Many Worlds, One Path!
---
BLURBS!
---
Kickstarter!
Our Kickstarter double feature, for Scion: Dragon and Scion: Masks of the Mythos, funded in just a tad over an hour at 66 minutes! We're just a tad less than $1K away from achieving a new Stretch Goal which adds a new Flight of undead dragons trying for reincarnation into the game as well as the 17+ Stretch Goals have already been achieved, and we still have more than a week to go! Lots more to come!
---
Onyx Path Media!
This week: The Terrific Trio join together for a fantastic session of Trinity Continuum Actual Play!
As always, this Friday's Onyx Pathcast will be on Podbean or your favorite podcast venue! https://onyxpathcast.podbean.com/
Also on Podbean this week, on Wednesday, is the 2nd episode of Tales of the Aeon Society! A recently recovered radio program from the 1930s that we here at Onyx Path have lovingly restored at great cost featuring the thrilling adventures of Max Mercer and the Aeon Society! Listen as they investigate the Terror From the Skies!!!
Sorry folks, due to technical reasons this week we are unable to arrange to post most of the awesome media we normally do. Fortunately, we do have the Onyx Path Twitch schedules:
Hope you enjoy these various shows, and we'll be back next week with our usual listings!
Please check these out and let us know if you find or produce any actual plays of our games! We'd love to feature you!
---
Electronic Gaming!
As we find ways to enable our community to more easily play our games, the Onyx Dice Rolling App is live! Our dev team has been doing updates since we launched based on the excellent use-case comments by our community, and this thing is awesome! (Seriously, you need to roll 100 dice for Exalted? This app has you covered.)
We're told that the App Dev is currently creating an updated version for the latest devices, so keep an eye open for those! The App was also pulled down from the Apple store in order to make some required updates – it'll be back there soon!
---
Virtual TableTop!
Two Virtual Tabletop adventures: the Gauntlet of Spiragos and the Dagger of Spiragos for Scarred Lands on Astral TableTop and DriveThruRPG!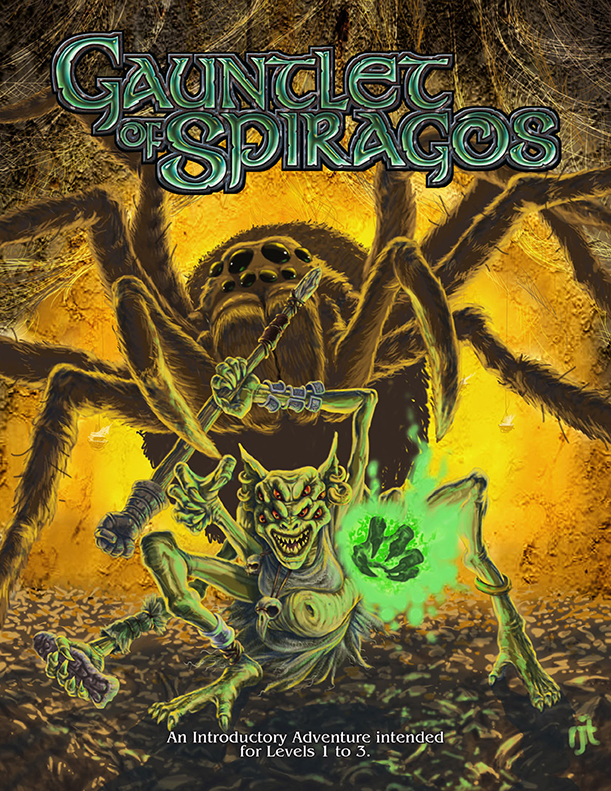 Scars of the Divine War, which ended less than 200 years ago, have still not healed. One such scar is the Chasm of Flies, a rent in the earth created when the titan Spiragos the Ambusher was smote down by one of the young gods, Vangal the Ravager. Now, the Chasm is inhabited by spider-eye goblins and their spider allies, but it is also thought to be the resting place of powerful artifacts from that elder age.
Astral TableTop is the easiest way to play any tabletop RPG online, free. Astral already supports popular systems like D&D and Pathfinder, and Astral can support virtually any tabletop roleplaying game. Get started quickly with built-in support for most popular game systems. Whether you're brand new to TTRPGs or a veteran tabletop gamer, Astral's ease-of-use and built in automation is designed to streamline gameplay.
Astral is browser-based and uses the latest technology to streamline your storytelling experience. Connect with your party online and run your campaigns however you like. Astral offers tools optimized for phone, tablet, and desktop devices, no installation required.
Build epic battlemaps using Astral's enormous collection of scenery, props, and tokens or upload your own. Pro users gain access to over 12,000+ assets and fresh new packs every month. Add weather, visual effects, triggers, and so much more with easy-to-use tools
Build your own adventure, or choose from pre-generated game kits like Gauntlet of Spiragos and Dagger of Spiragos. Create character sheets, craft maps, or just jump right in to connect with your friends and start your adventures!
---
On Amazon and Barnes & Noble!
You can now read our fiction from the comfort and convenience of your Kindle (from Amazon) and Nook (from Barnes & Noble).
If you enjoy these or any other of our books, please help us by writing reviews on the site of the sales venue from which you bought it. Reviews really, really help us get folks interested in our amazing fiction!
Our selection includes these latest fiction books:
---
Our Sales Partners!
We're working with Studio2 to provide our traditionally printed books out into your local game stores. Game stores can order via their usual distributors, and can also contact Studio2 directly. And individuals can check out our projects via the links below!
You can pick up the traditionally printed Pugmire and Monarchies of Mau main books, screens, and the official dice through our friends there! https://studio2publishing.com/search?q=pugmire
Now, we've added Chronicles of Darkness books such as Changeling: The Lost Second Edition products to Studio2's store! See them here: https://studio2publishing.com/collections/all-products/changeling-the-lost
Scion 2e books and other products are available now at Studio2: https://studio2publishing.com/blogs/new-releases/scion-second-edition-book-one-origin-now-available-at-your-local-retailer-or-online
Our Vampire: The Masquerade 5th Edition books are also available from Studio2 in the US: https://studio2publishing.com/products/vampire-the-masquerade-chicago-by-night-sourcebook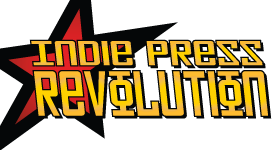 Looking for our Deluxe or Prestige Edition books? Try this link! http://www.indiepressrevolution.com/xcart/Onyx-Path-Publishing/
And you can order Pugmire, Monarchies of Mau, Cavaliers of Mars, and Changeling: The Lost 2e at the same link! And now Scion Origin and Scion Hero and Trinity Continuum Core and Trinity Continuum: Aeon are available to order!
As always, you can find Onyx Path's titles at DriveThruRPG.com!
---
On Sale This Week!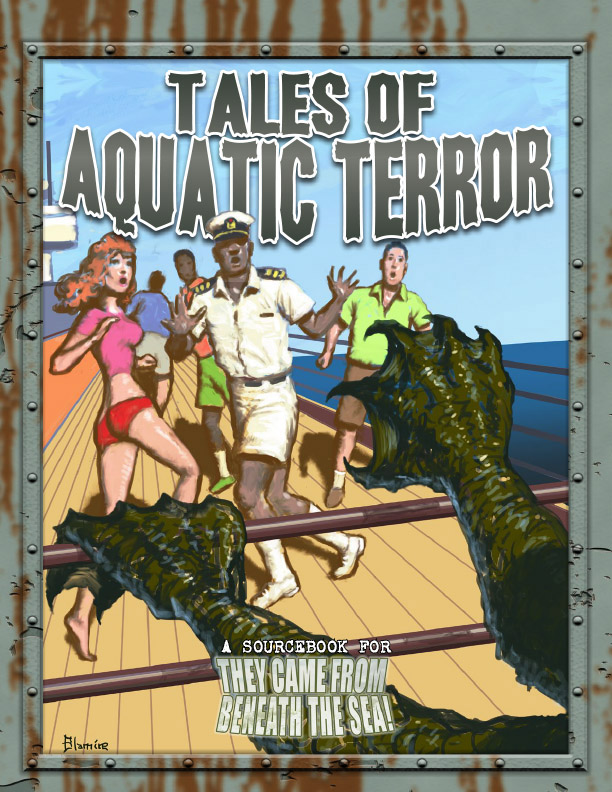 This Wednesday brings a terrifying tidal wave of Tales of Aquatic Terror! for They Came From Beneath Beneath the Sea! with the PDF and PoD versions coming ashore on DriveThruRPG.com!
Tales of Aquatic Terror! is a book of playable stories for They Came from Beneath the Sea!, containing four adventures of varying length and complexity ready for play straight from the pages.
As with the stories in They Came from Beneath the Sea!, these tales of terror can be played in the mode of farce, horror, or anything in between. This book contains options for terror far at sea, frights at the beach, and deep conspiracies in 1950s American society, which isn't as pure as it would have us believe. Each of these stories is fit to be played as one-shots or as parts of longer stories!
They Came from Beneath the Sea! uses the Storypath System.
Tales of Aquatic Terror! includes:
A story of frightening disappearances in the coastal resort of Warm Rock, California! Only the protagonists can solve the mystery and stop people from vanishing.
A tale of horror at sea as a pleasure yacht finds itself caught between iguanoids, a U-Boat, and the US Navy, with the yacht's passengers forced to take action to survive their vacation!
A mystery in Portland, Maine, where the Prefecture of the Pod engineer a conspiracy to take control of an important government official, and only the player characters can stop them!
A journey of aquatic menace as the passengers of the Rose Marie luxury cruise liner encounter a plethora of threats on what is supposed to be the transatlantic journey of a lifetime!
Playable characters provided throughout the book, immediately available to use or adapt for your stories.
Calling all people around the world, and all the ships at sea! News flash! Wednesday also features the second episode of a thrilling brand-new radio adventure: Tales of the Aeon Society – Episode Two: Death From the Skies! Available wherever podcasts are heard, and definitely with our friends at Podbean!
---
Conventions!
Because dates for physical conventions are subject to change due to the current COVID-19 outbreak, we don't yet have a list of upcoming physical conventions. Instead, keep an eye out here for more virtual conventions we're going to be involved with!
Gehenna Gaming is planning a second Virtual Horror Convention in mid-February and Onyx Path will be there and sponsoring sessions! From Gehenna Gaming:
"Virtual Horror Con is back for the second year in a row with three more days of online tabletop RPG, panels, industry workshops and TTRPG actual play streams! Virtual Horror Con 2021 returns February 19-21. VirtualHorrorCon.com"
---
And now, the new project status updates!
Development Status from Eddy Webb! (Projects in bold have changed status since last week.):
First Draft (The first phase of a project that is about the work being done by writers, not dev prep.)
Exalted Essay Collection (Exalted)
No Gods, No Masters (Scion 2nd Edition)
The Hedge (Changeling: The Lost 2nd Edition)
Onyx Path Brochure 2021-2022
Tasty Bit: Heroes of the Waste (Dystopia Rising: Evolution)
Tasty Bit: Pets (Trinity Continuum: Aeon)
Tasty Bit: Zeus in a Bar (Scion 2nd Edition)
Ghost Hunters Jumpstart w/RMCs (WoD 20th)
Redlines
Dragon-Blooded Novella #2 (Exalted 3rd Edition)
They Came From [Classified]! (They Came From…!)
They Came From [Classified]! Jumpstart (They Came From…!)
Tome of the Pentacle (Mage: the Awakening 2e)
Tasty Bit: New Paths (Trinity Continuum)
Second Draft
Wild Hunt (Scion 2nd Edition)
Tales of Depravity! (They Came From…!)
Once and Future (Scion 2nd Edition)
They Came From Beneath the Sea! Jumpstart (They Came From…!)
Realms of Magic and Mystery (was Terra Incognita) (Scion 2nd Edition)
TC: Aeon Novella: Dawn (Trinity Continuum: Aeon)
Development
TC: Aberrant Reference Screen (Trinity Continuum: Aberrant)
Contagion Chronicle: Global Outbreaks (Chronicles of Darkness)
Exigents (Exalted 3rd Edition)
Kith and Kin (Changeling: The Lost 2e)
Adversaries of the Righteous (Exalted 3rd Edition)
Saints and Monsters (Scion 2nd Edition)
Trinity Continuum: Anima
Many-Faced Strangers – Lunars Companion (Exalted 3rd Edition)
They Came From Camp Murder Lake! (They Came From…!)
Proteus Nova Compendium (Trinity Continuum: Aberrant)
Manuscript Approval
Trinity Continuum: Adventure! core (Trinity Continuum: Adventure!)
Assassins (Trinity Continuum Core)
Post-Approval Development
Contagion Chronicle Ready-Made Characters (Chronicles of Darkness)
The Devoted Companion (Deviant: The Renegades)
Exalted Essence Edition (Exalted 3rd Edition)
Crucible of Legends (Exalted 3rd Edition)
Editing
Lunars Novella (Rosenberg) (Exalted 3rd Edition)
Mummy: The Curse 2nd Edition core rulebook (Mummy: The Curse 2nd Edition)
The Book of Lasting Death (Mummy: The Curse 2e)
Dearly Bleak – Novella (Deviant: The Renegades)
Under Alien Skies (Trinity Continuum: Aeon)
Dead Man's Rust (Scarred Lands)
V5 Trails of Ash and Bone (Vampire: The Masquerade 5th Edition)
M20 Victorian Mage (Mage: the Ascension 20th Anniversary Edition)
Mission Statements (Trinity Continuum: Aeon)
The Clades Companion (Deviant: The Renegades)
M20 Technocracy Operative's Dossier (Mage: The Ascension 20th Anniversary)
Yugman's Appendix: People of Ghelspad (Scarred Lands)
V5 Forbidden Religions (Vampire: The Masquerade 5th Edition)
CtL2e Novella Collection: Hollow Courts (Changeling: The Lost 2e)
Heroes in a World of Horror! (They Came From…!)
Dystopia Rising: Evolution Fiction Anthology (Dystopia Rising: Evolution)
Squeaks In The Deep (Realms of Pugmire)
Prometheus Unbound (was Psi Orders) (Trinity Continuum: Aeon)
Legacies of Earth (Legendlore)
Hundred Devil's Night Parade (Exalted 3rd Edition)
Novas Worldwide (Trinity Continuum: Aberrant)
Scion Fiction Anthology (Scion 2nd Edition)
M20 Rich Bastard's Guide To Magick (Mage: The Ascension 20th Anniversary)
They Came From Beyond the Grave! Jumpstart (They Came From…!)
Across the Eight Directions (Exalted 3rd Edition)
Monsters From the Crypt! (They Came From…!)
TC: Aeon Novella: Meridian (Trinity Continuum: Aeon)
Post-Editing Development
Hunter: The Vigil 2e core (Hunter: The Vigil 2nd Edition)
Legendlore core book (Legendlore)
Masks of the Mythos (Scion 2nd Edition)
They Came From Beyond the Grave! (They Came From!)
Scion: Demigod (Scion 2nd Edition)
Scion: Dragon (Scion 2nd Edition)
Player's Guide to the Contagion Chronicle (Chronicles of Darkness)
V5 Children of the Blood (was The Faithful Undead) (Vampire: The Masquerade 5th Edition)
N!ternational Wrestling Entertainment (Trinity Continuum: Aberrant)
Indexing
---
Art Direction from Mike Chaney!
In Art Direction
WoD Ghost Hunters (KS)
Hunter: The Vigil 2e – Meredith ADing it right now.
Legendlore
Scion: Dragon (KS) – KS.
Masks of the Mythos (KS) – KS.
Scion: Demigod – Getting art notes out to artists.
They Came From Beyond the Grave!
TC: Adventure! (KS) – KS artwork coming in.
Contagion Chronicle Jumpstart (Chronicles of Darkness) – Signed off on sketches this morning.
M20 Victorian (KS) – Prepping for KS.
Heirs to the Shogunate – Even more art and sketch reviews/approvals.
Dead Man's Rust
M20 Technocracy Jumpstart – Art in progress.
Exalted Essence (KS) – A few new symbols being designed, getting Gong on some scenes.
V5 Trail of Ash and Bone – AD'd.
V5 Forbidden Religions
TC Mission Statements – Artnotes in.
TC Aberrant N!We
M20 Technocracy Dossier/Companion
M20 Rich Bastards Guide – Speccing today.
Hundred Devils Night Parade – Figuring out art buy.
Squeaks In The Deep (KS) – All Ad'd, sketches coming in.
Players Guide to the Contagion Chronicle – Rolling.
In Layout
Vigil Watch Compiled – Travis tweaking layout to better match Yugman's.
M20 Technocracy Reloaded
TC Aberrant Jumpstart
LARP Rules (Scion 2nd Edition)
Children of the Blood – Maria doing layout.
TC: Under Alien Skies – With Josh.
Proofing
Yugman's Guide Support Decks (Scarred Lands)
Geist: One Foot In the Grave – Backer PDF going out to backers for errata.
Deviant – Backer PDF errata gathering/reviewing.
Yugmans – Reviewing errata.
Monsters of the Deep – Backer PDF out to backers for errata.
Mummy 2 – Finishing character sheets and off to Paradox.
At Press
Lunars Wall Scroll Map – At KS fulfiller. Shipping finishing.
Lunars Screen and Booklet – At KS fulfiller. Shipping finishing.
Lunars: Fangs at the Gate – At KS fulfiller. Shipping finishing. PDF and PoD on sale at DTRPG.
V5 Cults of the Blood Gods – Press files sent. PDF and PoD versions are live on DTRPG.
Tales of Aquatic Terror – PDF and PoD versions on sale this Wednesday on DTRPG!
Aberrant – PoD and trad print files uploaded to printer and DTRPG.
TC: Aberrant Screen – Press files sent.
Peoples of the Crossroads Continent – PoD and final PDF making.
Tales of the Aeon Society Episode Two: Terror From the Skies!– Goes live on Weds.
---
Today's Reason to Celebrate!
Today is the birthday of Mr Mike Tinney, ex-CEO of White Wolf: Mike is like 40-something, but his liver is 209! Seriously, Mike is now the founder of FIX Health and makes some fantastic and fun fitness apps, and was a founder of Nite Owl Productions – one of the first companies creating LARPs for WoD. He was also the exec who helped me start up Onyx Path over nine years ago. In fact, it was while discussing what I should name my company that Mike remembered an earlier conversation we had and suggested Onyx Path! Thanks, Mike, and Happy Birthday!