Old Grey Labrador! [Monday Meeting Notes]
The big news that created a major hullabaloo last week was the leak, maybe, of the terms of a new OGL license for the 5th+ version of the world's most well-known TTRPG. Lots of folks are speculating about what might happen when and/or if these terms happen. Nothing is really definite, and the devil is in those very license details when it comes to things like this.
For a lot of y'all in our community, all this isn't really relevant to your gaming interests. Which is understandable. But we have heard from concerned fans wanting to know how this whole thing affects Onyx Path, so I'll touch on this briefly.
Basically, we're not affected except for Scarred Lands, Crossroads Continent, Legendlore, and Pugmire first edition. For those game lines, we're waiting to read the actually-released license when it comes out, and we'll do what we need to do to protect our properties and game lines. What those actions on our part may be really depend on just what the terms are.
I do suggest that if you've bought PDFs of those affected game lines that you download them from your DTRPG Library. If you intended to buy a PoD from DTRPG, or a physical book from Studio2 or IPR, I suggest you make that order in the next couple of days while everything is status quo. Things could change, even up to and including no longer being able to offer some or all of these game lines to you wonderful people.
But, I hear you inquire, what about the second edition of Pugmire, the very Realms of Pugmire book that is going to have a Kickstarter in the later parts of this very month?
Right now we're not seeing any reason we won't be going forward as planned with Realms, as P2 isn't connected to the OGL. Its system is called Onyx20, and was designed to create our own multi-sided dice system (as opposed to dice pool system like Storypath) featuring the ever-popular twenty-sided dice.
Eddy has been refining the world and designing the system for the past several years (which is a lot of lobbing ideas around at the beginning and then pulling all those ideas together the closer we get to when we want to go live) and here are a few of his notes as to why this new edition came about – as seen in his ongoing design diaries posted on our YouTube channel:
It's been years since Pugmire was released. The ideas I had back in 2015 aren't always the same ideas I now have in 2023, and it makes sense to lightly reboot the world to update everything so it's all in the same place. For example, the original Pugmire rulebook never mentions mice! It's all rats. Obviously I feel differently about that now.
Originally I had a vision that Pugmire would be three core rulebooks that work together (Pugmire, Monarchies of Mau, and Squeaks in the Deep). Unfortunately, most people treat Monarchies of Mau like a supplement, which is why I decided to convert Squeaks in the Deep to a supplement. Further, writing those supplements to work with both books turned out to be a lot rougher than expected. So it made sense to restructure the line based on one core rulebook, not two or three.
The first edition was inspired by 3.5 D&D, and revised right before the Kickstarter to take advantage of the then newly-released fifth edition. Now Pugmire has become its own game, and I can make decisions to push the game closer to its ideal self, instead of being beholden to keep it feeling "like D&D."
I wasn't sure Pugmire would ever be more than a single book, maybe two with Monarchies of Mau. Everyone believed in the game, but we didn't know if there was an audience. Now we know there is, so we can re-plan things to be a proper gameline, instead of just tossing books out one after another.
Eddy didn't mention another aspect of what we want to do with Realms of Pugmire, and that's to be completely sure we are helping our current Pugmire fans enjoy an ease of play in P2. In addition to his other, ongoing, design diaries, he also talked a lot about this in last Friday's Onyx Pathcast – so check that out wherever you get your podcasts!
As we know more, we'll be sure to let you folks know what's going on!
The Yips and Yaps From Today's Meeting
Since we hear that some gamers are looking for new cool games, the Scion: Origin PDF is free on DTRPG right now. Enjoy!
Also on DTRPG, it's their New Year, New Deal Sale. Great discounts on a ton of our PDFs:
https://www.drivethrurpg.com/rpg_newyear.php?manufacturers_id=4261
I mentioned the Onyx Pathcast above, and this week Yours Truly is the special guest, as Dixie and Matthew turn up the heat and grill me about how things went last year and what's coming in 2023. I'm going to try and evade their hard-hitting interrogation, obviously, so come listen when it goes live this Friday!
Also down there in the announcements is a teaser for the They Came From Beneath the Sea! Compendium for playing VTT games on Roll20! This is the next of our game lines to have VTT play aids created for it, and it won't be the last!
You know, I don't want to have you have to scroll all the way down – here's the screenshot, with more to come soon:
We're still waiting to restart the Onyx Path forums, but all signs are still positive, so we're hoping to move to the next stage really soon.
It was kind of a strange meeting this week, and while we expected that with this coming after a lot of folks only got back into things sometime last week, it was made even odder because Mirthful Mike is recovering from coming down with Covid, and Eddy bashed his head wide open in a nasty scooter accident. I'm exaggerating, but it was a scooter accident and he did get a mean bloody bump from it.
Put all that together, and add an industry-wide upset, and yeah, our usual discussions and processes were a bit disjointed. Nevertheless, our team has learned to pull together and cover each other while we continue to do what we love, making:
MANY WORLDS, ONE PATH!
---
BLURBS!
---
KICKSTARTER/CROWDFUNDING!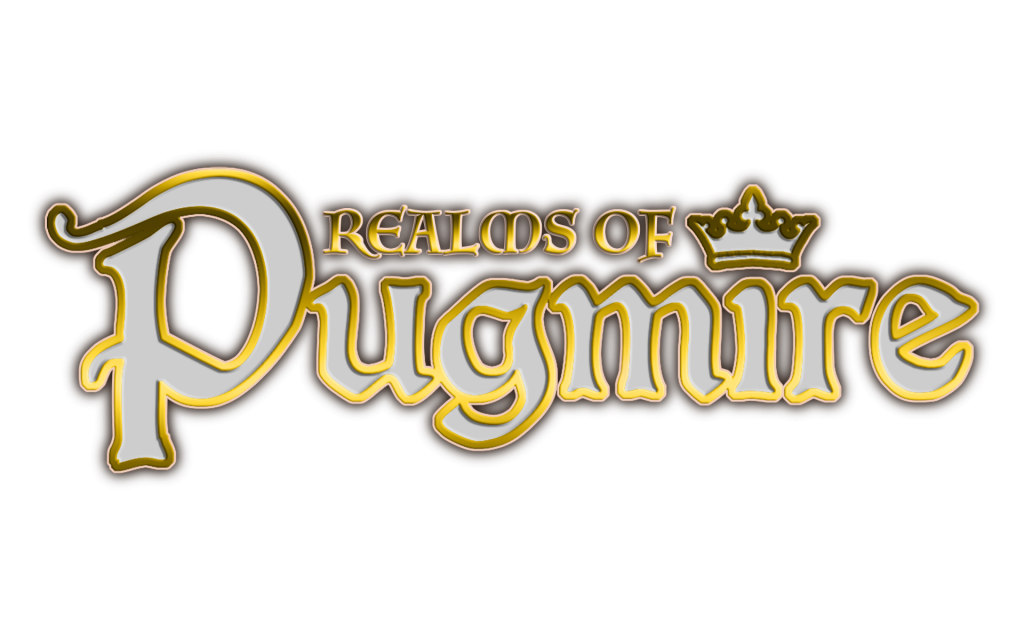 REALMS OF PUGMIRE! Crowd-funding planned for late January.
---
Onyx Path Media!
This week:
Matthew, Dixie, and special guest Rich Thomas talk about our 2022 releases, and what's coming up in 2023!
As always, this Friday's Onyx Pathcast will be on Podbean or your favorite podcast venue! https://onyxpathcast.podbean.com/
---
Onyx Path Media now has its own blog on Tuesdays! We'll continue posting our highlight of the week here, but Tuesday will be the day to visit if you want to catch up on actual plays, interviews, deep dives, and other assorted Onyx Path media!
Please check out our attached media schedule for the videos on our Twitch channel this week! In particular, keep those eyes open for our Storypath Showcase, where we give an excellent profile of our various Storypath games and how to play them!
MEDIA HIGHLIGHT OF THE WEEK:
Our spotlight this week shines on the first of Eddy's Realms of Pugmire design diaries: https://youtu.be/gdzI3m9q3fg There are many more coming up on our YouTube channel and we just did a deep dive on the Onyx Pathcast, so check them out!
The Onyx Path News discusses recent and upcoming releases! You can find it on our YouTube channel (click the bell to be informed when we go live!) but if you missed the last episode, here it is: https://youtu.be/wZWrSMl-hI8
---
Virtual Tabletop!
Here is a new screenshot of the upcoming They Came From Beneath the Sea! Compendium!
More news and links when we have them!
The Scion: Origin and Scion Hero Compendiums are now available on Roll20!

https://marketplace.roll20.net/browse/publisher/1716/onyx-path-publishing

Scion is just the start! They Came From Beneath the Sea! and other
Onyx Path RPGs are in development for Roll20 virtual tabletop!

The first of our official Scion sheets designed for Foundry VTT are
now available!

Direct Link: https://foundryvtt.co
Looking for more virtual tabletop resources? We have a selection of
Tokens, Encounters, and more available now at DriveThruRPG!

Get 'em here: https://bit.ly/3SnrNJ7

---
Our Sales Partners!
We're working with Studio2 to provide our traditionally printed books out into your local game stores. Game stores can order via their usual distributors, and can also contact Studio2 directly. And individuals can check out our projects via the links below!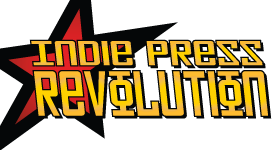 Looking for our Deluxe or Prestige Edition books, dice, and screens? Try this link! http://www.indiepressrevolution.com/xcart/Onyx-Path-Publishing/
As always, you can find Onyx Path's titles in PDF and PoD versions at DriveThruRPG.com!
New Year, New Game Sale at DTRPG:
https://www.drivethrurpg.com/rpg_newyear.php?manufacturers_id=4261
Amazon and Barnes & Noble!
You can now read our fiction from the comfort and convenience of your Kindle (from Amazon) and Nook (from Barnes & Noble).
Check out the Trinity Continuum: Aeon novellas Dawn and Meridian in the Kindle store!
---
On Sale This Week!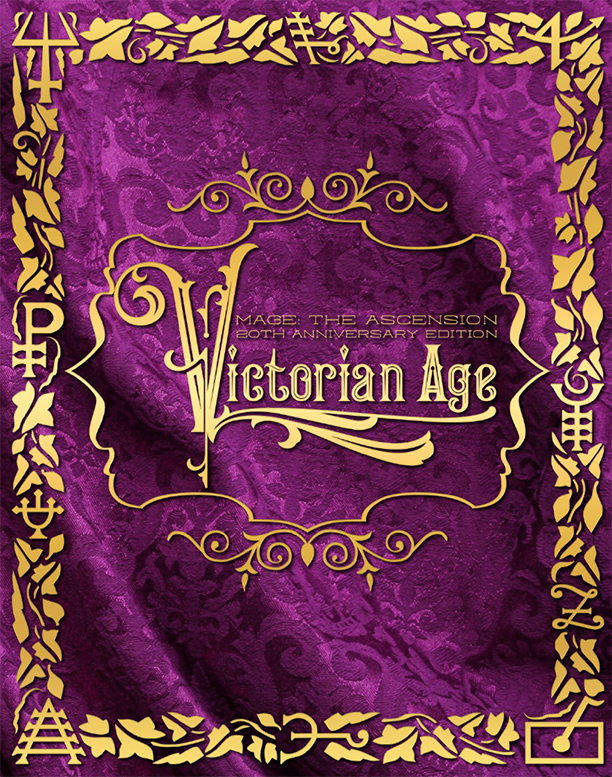 This Wednesday, we adjust our cravats and cameos, and join the battle for reality with a pip, pip and a cheerio! M20 Victorian Age is available in PDF and PoD versions on DTRPG!
---
Conventions!
Because dates for physical conventions are subject to change due to the current COVID-19 outbreak, we don't yet have a list of upcoming physical conventions. Instead, keep an eye out here for more virtual conventions we're going to be involved with!
Game Night With Onyx Path Publishing at Start.Playing is the last Friday of the month! (But any of our game lines are welcome all day long!)
Please spread the word about GMing games as much as
possible. Details on how list a game are at the bottom of the page in
the FAQ:

https://startplaying.games/event/game-night-onyx-path
---
And now, the new project status updates!
Our full list of projects will be available monthly on our blog! Check out December's full list report here: http://theonyxpath.com/release-roundup-december-2022/
DEVELOPMENT STATUS FROM EDDY
Here are the projects that moved to the next stage of production:
Editing
Trinity Continuum – Community Content Guide
Eddy: We're getting close to releasing this resource to help people make Trinity Continuum products for the Storypath Nexus!
Exalted – Surface Truths (was Dragon-Blooded Novella 2)
Danielle: Approvals didn't have any changes, so now we're off to editing!
---
ART DIRECTION FROM MIKE CHANEY!
In Art Direction
Ex3 Exigents – Getting breakdown to Danielle so we can get this one moving.
Pugmire 2e – More color comps in from Navela.
In Layout
SCION Realms of Magic and Mystery – McEvoy pieces soon… Rich Ron Thompson putting in placeholders through initial lay out.
DTR Devoted Companion
Exalted Essence – … or maybe this week.
Proofing
Indexing
At Press
TC: Adventure! – Inputting errata.
M20 Victorian Age – At Trad Press, reviewing press proofs.
Scion Dragon Screen – Printing started.
Scion Dragon – At KS fulfiller.
Scion Masks of the Mythos – At KS fulfiller.
Scion Masks of the Mythos Screen – Printing started.
Contagion Chronicles Global Outbreaks – Inputting errata.
Ex3 Lunars Novella – Awaiting errata.
TC: Aberrant – Proteus Nova Compendium – PoD files uploaded.
Ex3 Adversaries – Awaiting errata.
M20 Victorian Age – PDF and PoD versions on sale this Weds on DTRPG!
---
Today's Reason to Celebrate!
Notes from Ian:
Jan 10, 2018: Beckett's Jyhad Diary turns 5
Jan 12, 2022: It Came From Beyond the Grave! released
Jan 13, 2021: Cults of the Blood Gods released
Jan 13, 2003: Trogdor turns 20