Release Retrospective: 2020
The big keyword for 2020 was, of course, "COVID." Fortunately, most of us already work from home, so our work wasn't directly impacted too much, but there were a lot of secondary effects: being furloughed from day jobs, having spouses or roommates also working from home, delays due to COVID's impact on printers, warehouse, and shipping staff.
Still, we persevered another year, and we thank you for your patience as we all try to figure out how things work in the world in which we find ourselves.
We finished up seven successful Kickstarters, enabling the creation of a ton of new material and delivery of more books to retailers.
We released Chicago by Night to huge acclaim, Chronicles of Darkness: Dark Eras 2, and the rulebooks for Geist: The Sin-Eaters 2nd Edition, They Came from Beneath the Sea! and Dystopia Rising: Evolution.
What was your favorite release, event, or announcement from Onyx Path this year?
Onyx Path Games
Onyx Path Partner Games
Cavaliers of Mars: City of the Towered Tomb (PDF)
Dystopia Rising: Evolution: Helnau's Guide to Wasteland Beasties (PDF + PoD)
Dystopia Rising: Evolution: Desktop Wallpaper (image)
Legendlore: Legendlore Manuscript Preview (PDF)
Realms of Pugmire: Tales of Good Dogs (eBook + PoD)
Realms of Pugmire: Buried Bones: Creating in the Realms of Pugmire (PDF + PoD)
Realms of Pugmire: Sunken Bones (PDF + PoD)
Realms of Pugmire: Pirates of Pugmire Guide Screen (PDF)
Realms of Pugmire: Pirates of Pugmire Desktop Wallpaper (Image)
Realms of Pugmire: Fetch Quest Desktop Wallpaper (Image)
White Wolf Licenses
World of Darkness
Exalted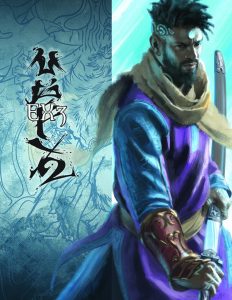 Chronicles of Darkness
Merch
Kickstarters
Community Content
The following community-created content for Scarred Lands has been added to the Slarecian Vault in the last year:
The following community-created content for Realms of Pugmire has been added to Canis Minor in the last year:
The following community-created content for Scion has been added to the Storypath Nexus in the last year: